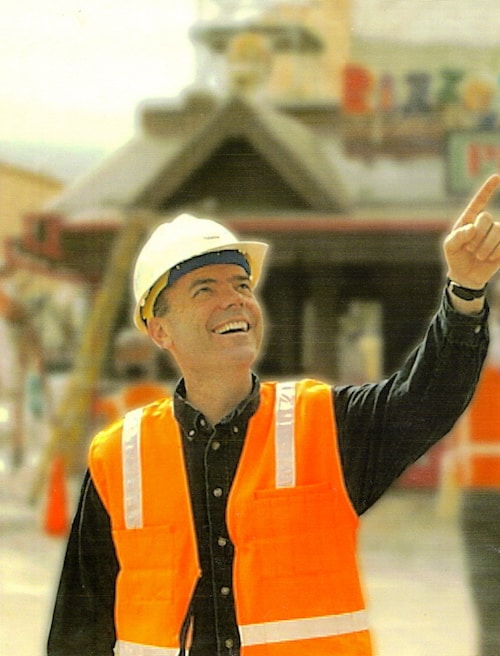 As Vice President, Executive Creative Director for Universal Creative, Steve Tatham has been based in Orlando for the past two years, working on a key project that he cannot confirm, which we believe is the eagerly-anticipated Epic Universe theme park. Previously, he was based in Osaka for four years, where he worked as Vice President, Creative for Universal Studios Japan.
He spoke to blooloop about his time at Disney and at Universal, and the way that his career informs his new consultation venture.
His fascination with theme park design began at an early age:
"When I was nine years old, I went on the Universal Studios tram ride in Hollywood," says Tatham. "I grew up in Southern California, and when that flash flood came roaring down the wash in their re-creation of a Mexican village scene, I thought to myself, 'Somebody made this up. It was somebody's job to sit there and make this up from nothing; from a blank sheet of paper.'
"That had to be the coolest job in the world. I almost immediately rejected the idea, thinking, 'Well, how many people can really have a job like that? How can you do that for a whole career?' But I kept coming back to that."
Steve Tatham's early days at Disney
Since he grew up in Orange County, Steve Tatham worked at Disneyland in California as a teenager in high school and when he was back on college breaks. This is where he learned about Walt Disney Imagineering. He went to Reed College in Oregon as a freshman. Here, he was majoring in political science, with the intention of going into law. However, he says:
"I dropped out after a year, realizing that something wasn't right. It wasn't what I wanted to do. I gathered some sketches, and I went to the Disney Studios. I walked in with no appointment, and said to the person at human resources: 'Here's what I want to do'
"She was quite amused by that, I think. She said, 'You have to have an appointment,' then, as I was leaving, she said, 'Wait a minute…' It was like a scene from a movie."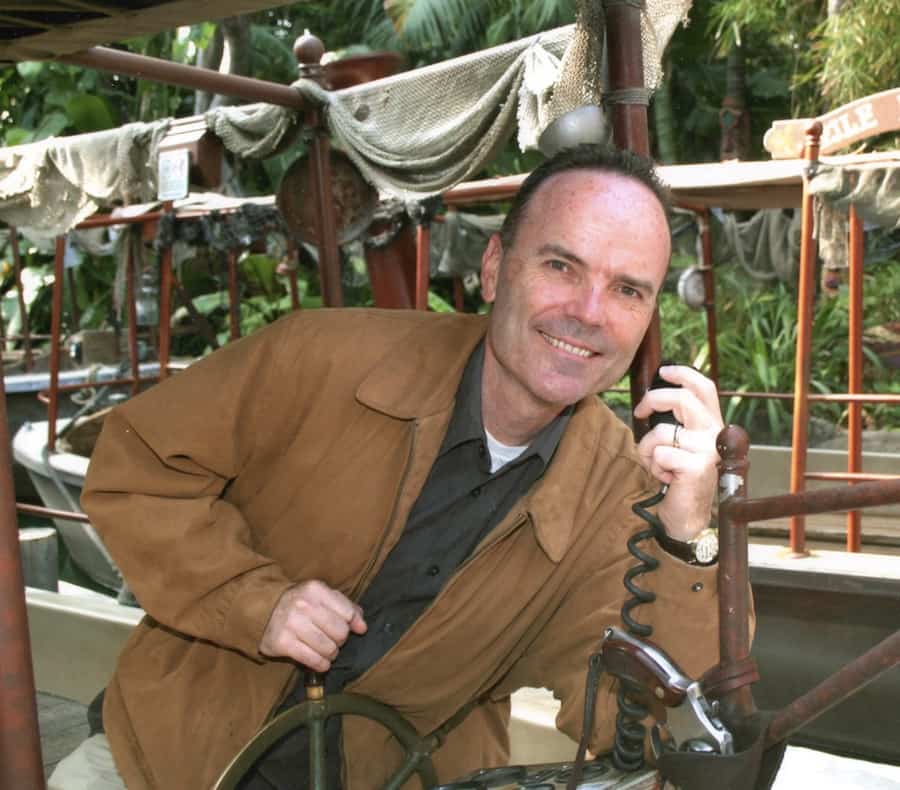 The upshot was that, though he was told he would need training and would have to go back to school in the long run, he was given a job there and then working as a skipper on the Jungle Cruise at Disneyland.
"From there, I was in the family," he says. "I then called up famous art directors like Dean Tavoularis, Francis Ford Coppola, Kenneth Adam, who did the set designs for the James Bond movies; Henry Bumstead, who worked with Alfred Hitchcock and was my idol.
"I got a job as a tour guide at Universal Studios, and I would sneak onto the set to meet some of these guys," he says. "I met Henry Bumstead, who told me that architectural training was the key."
Architectural training
Tatham's next step was to complete a Masters of Architecture at UCLA.
"It took three years of blood, sweat and tears. While I was doing that, I was still working as a tour guide at Universal, and sneaking onto the lot to meet up with art directors. For my whole last year, I was also hounding Imagineering."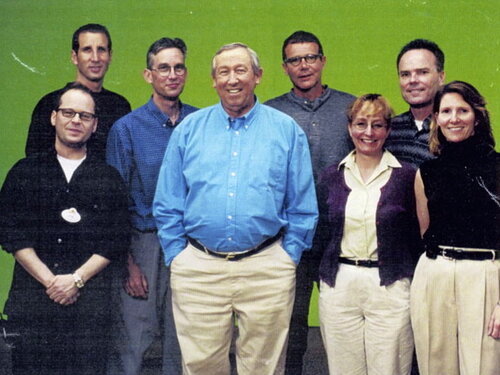 Within three months of graduating with his Masters, he was an Imagineer.
"On Day One I thought, all my ambitions have been realized. The rest is just gravy. That's all I wanted to do, and I had been trying for three months. When I told people that, they said, 'Are you kidding me? It takes people years to get in, sometimes, and usually, they never do it.'
"It has been a joy. I was there for around 20 years at Disney. Then, I got a call from a headhunter from Universal, who told me about a position leading a design team in Japan."
The Universal years
Initially, Tatham wasn't keen:
"I said, 'Well, I don't think so. As headhunters do, he said, 'Well, let's have coffee, and talk about the role.' I met with the guy. And I talked to him for a long time. After basically a year of conversation, I found myself in Japan."
He was there for four years leading a team, before being recruited to come to Orlando to lead development as Vice President, Executive Creative Director on a brand new, multibillion-dollar project, which has recently been announced.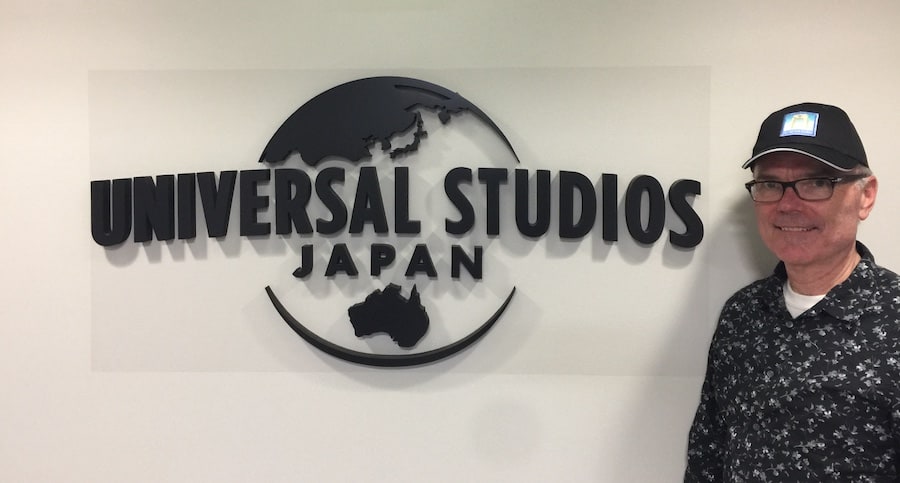 His new venture is a culmination of his career.
"I'm still under contract to Universal, but they're allowing me to do this consultancy. I'm going to share what I've learned, which I think can be useful since much of the domestic theme park business is on ice right now.
"I believe that what I have learned is applicable to other businesses, to other leaders, and to other people who are engaged in creative endeavours. And I think it is useful for me to share this."
Industry support

Thierry Coup, the Chief Creative Officer of Universal Creative was supportive about the venture:
"He said to me, 'Steve, there is hardly anyone in our business who can articulate these ideas the way that you can. You should really share them.'
"So I was effectively pushed out of the door. Now I'm finding my way. So that's the story of how I ended up here."
In terms of the form his consultancy practice will take, he says:
"There are a few ways I plan to engage. One is as a keynote speaker, where an organization has a meeting and would like me to talk about creative inspiration; how ideas come about how you engage others to follow your ideas, and how those ideas go from nothing to a fully realised and built product."
He has a presentation titled 'The Voice and the Vision'.
"Of course, there are other topics I can talk on: how to pitch an idea, for example. I have a talk called The Story Funnel, which covers how you hone down your idea to the definitive solution to your problem."
Steve Tatham's consultancy services
In addition to speaking engagements, workshops are part of the consultancy's offering:
"These would be where students or people engaged in creative endeavours could gather to learn how to ideate, how to generate blue-sky ideas."
He has formulated a strategy:
"I have rules for how that is done, where you ask 10 questions of your project, generating ideas."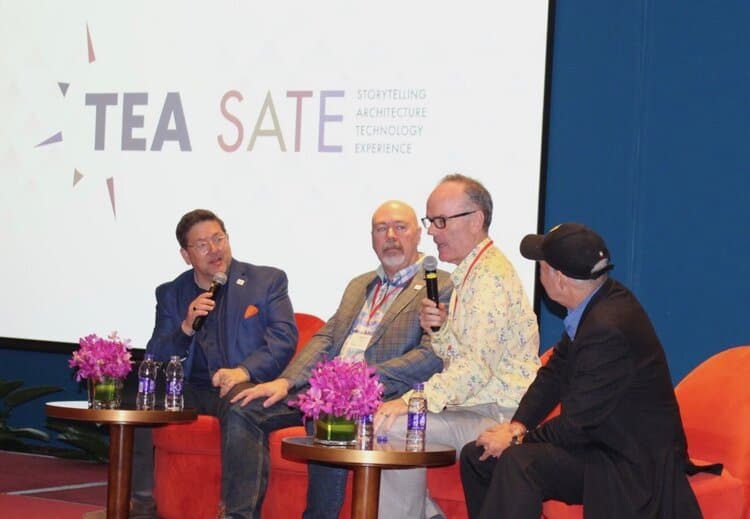 In addition to this, he will be making himself available for projects.
"If you wanted me to sit in and do blue-sky sessions, or If you wanted me to develop and write treatments, or participate as a member of your team, I can do that.
"The fourth piece is one-on-one coaching with executives. There are a lot of executives out there, and I think it is particularly those that are not in creative fields that could really benefit from this. If you lead a hospital, or if you lead a school, if you lead any kind of business, you still need to have a vision."
The big picture
"You still need to have a voice," continues Tatham. "But these people sometimes are thinking so much about the day-to-day tasks and not enough about the big picture.
"What is the big picture? What is the vision? Where are we going? Why are we doing this and why should anyone care? Why should anyone follow me, why should they listen to me? How are they inspired by this? They don't spend enough time thinking about it or asking those questions.
" I would love to sit with those people one-on-one, and coach them on The Voice and the Vision, so they can articulate that, and be stronger leaders."

There is so much valuable learning to be brought from the creative sector to the business one.
"I think there is so much transferable wisdom, but they don't always see that. The thinking tends to be, 'You do theme parks; I run a hospital. There's no intersection in that Venn diagram.' But there is, and that is what I would like to share with them."
The impact of COVID-19
Steve Tatham is confident that the COVID pandemic is a temporary setback for the attractions industries. He qualifies this:
"I'm a blind optimist, so maybe I'm not the one to take the temperature, but I think there is going to be so much pent-up demand that people are going to come back as soon as they feel comfortable and safe. They're going to come flooding back to the theme parks, museums, amusement parks, aquariums and all those other attractions.
"I know for a fact that Universal's bookings for next summer are through the roof, though, of course, I'm not speaking for Universal anymore. People are seeing next summer as the time when they will be able to go back. The vaccines are really helping with that."
However, he adds:
"I don't know that we're going to be back to 'normal', and maybe that's not where we want to be back to. We need to be back to a different place, but a place where people are engaged and busy and having fun. And people are going to want to have fun: guess what? And we have a group of people in this industry that knows how to make fun things for people."
A resilient industry
If there are permanent changes in the future, the industry will, he feels, adapt:
"We'll figure it out. We'll figure out how to make fun things where people have to engage and interact differently. We'll ensure that they are more distant from one another; we'll spread things out, adjust timings, and do more things virtually. People are still going to want to have fun.
People are social animals, and won't be content having virtual experiences at home forever
"It's up to the people that create experiences to make sure they are safe, and that we continue to offer people things that are both fun and exciting. People are social animals, and won't be content having virtual experiences at home forever."
Immersive experiences are key
Steve Tatham is a firm advocate of immersive, interactive, customer-driven experiences.
"I think there's a long way to go until we tap out the potential that's there. There is so much opportunity. When I was at Disney, for example, I was part of the creative team working on the Magic Band, a big initiative that they have now instituted."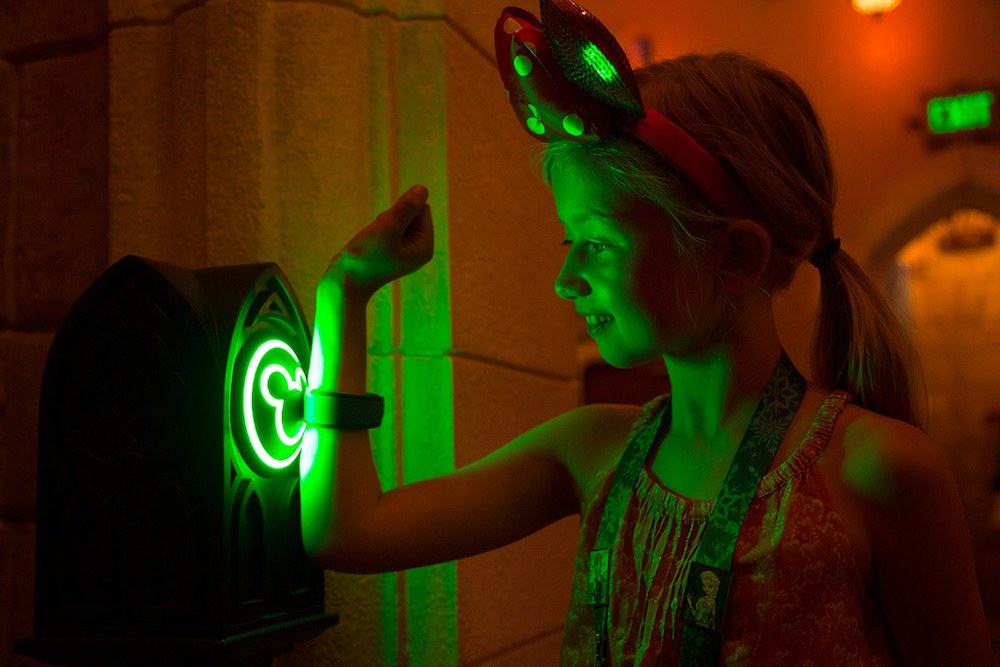 Many other organisations have their own version of the concept.
"It's just one of a million examples. It's a band that can track you, hold your credit card information, your personal information, in a safe way. It can let you in to your hotel room, it can act as a ticket.
"So, it can be all these functional things, but it can also be an entertainment platform. It knows when it's the guest's birthday; the guest's favourite attraction, where the guest has dinner reservations., their preferences.
"You can supply information: 'here's content that relates to your favourite character. Here's a tip that relates to where you're going to have dinner.' The potential is far from being realised yet. Of course, you have to do it in a way that isn't scary and doesn't freak people out. We don't want them feeling they're in the middle of Minority Report."
Personalised experiences
"The key is to give them control and to say, 'Look, here is what we know about you. Here's how we want to use it," says Tatham. "What do you think? Would it be a great experience for your kid if we mentioned his birthday when you go into the park?'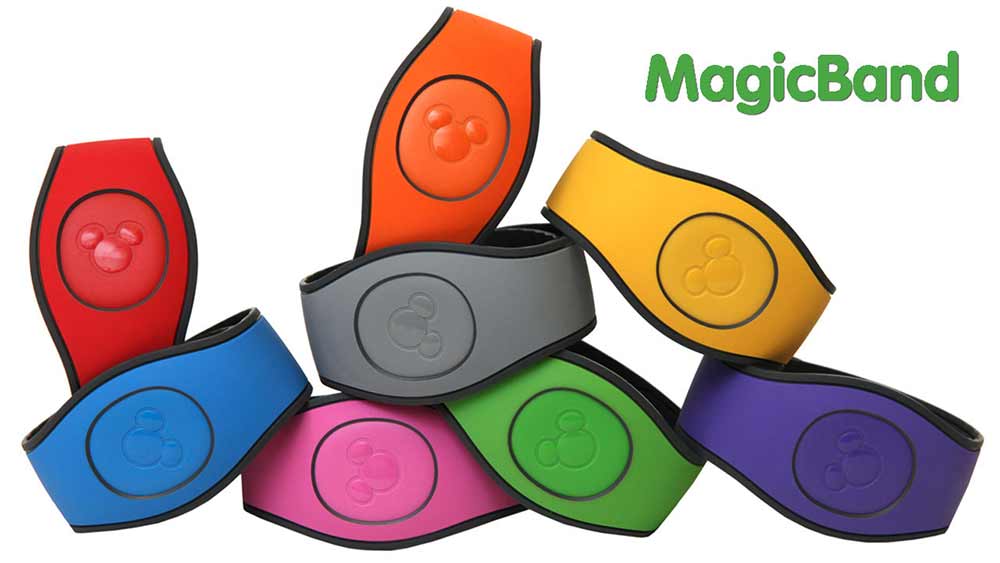 "The parents can then say, 'Oh yeah, that'd be great,' or 'No, he wouldn't like that at all.' The guest has to be a participant. The interactivity doesn't mean it's all aimed at you – it shouldn't be a firehose of everything we know about you coming at you where everybody around you can hear it.
"It has to be a two-way street, so you're engaged, and you go as far as you want. We just have to know what technology and creativity we can use to support our end of that conversation."
Following dreams
Being a Disney Imagineer ought to be the top job on any child's – on any person's – list of aspirations. So, why isn't everyone lining up to do it? Steve Tatham thinks it is because people just don't realise it's possible.
On the other hand:
"My kids are grown up now. One is a filmmaker and one is a ballet dancer. I imagined those would be their careers, because they started those activities very young, and that's what they were passionate about. "
"My son is now in film school, and my daughter, who did ballet intensives with the American Ballet Theatre and the Boston Ballet where she would spend weeks every summer training, is now in pre-med at Columbia University in New York, and has decided she's going to be a doctor.
"I was like, 'Oh. OK. I don't have any advice. Here's a box set of St. Elsewhere DVDs…' I thought we were all going to be artists – my wife is an actor. The point is, I told them to do what they enjoyed. Doing what you're bad at because you think it's marketable doesn't lead to success."
Steve Tatham's career highlights
Steve Tatham's latest project was, he says, "…Leading creative development of new projects in Orlando. I was Vice President Executive Creative Director working on new development."
He avoids voicing the four-letter word that begins with E and ends with C. Looking back over points of his career that are particularly memorable, he says:
"Prior to that, I was in Japan for four years as a leader of a local design studio for Universal Studios in Osaka, Japan. It was fascinating because I had a bicultural team, and had to learn all kinds of things about that culture."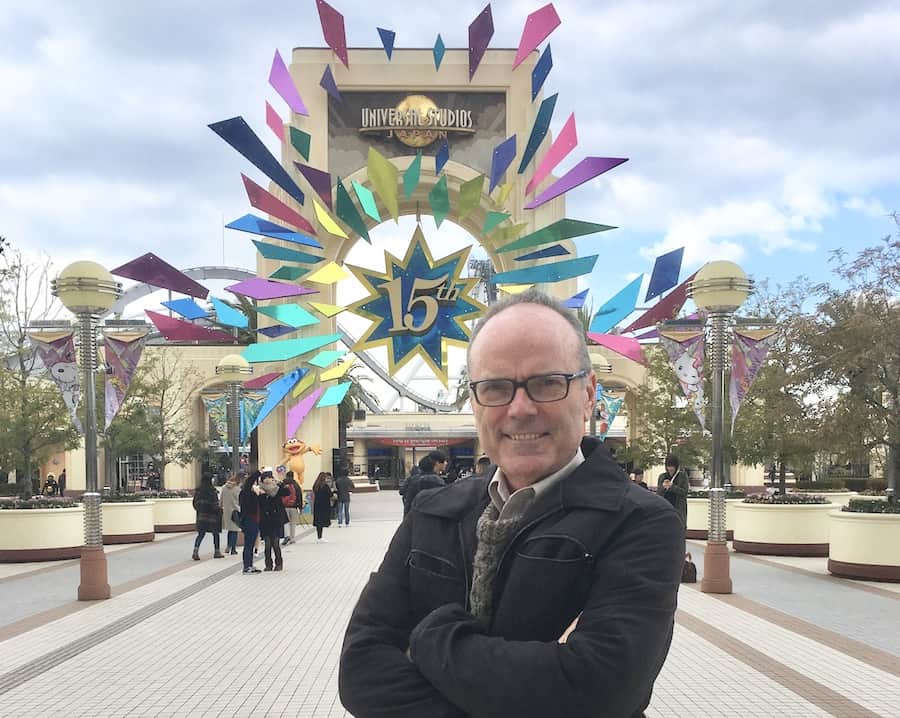 "So much is different, especially when you talk about executing creativity, because their culture is structured around obedience to rules and leaders.
"When I got there, it was so frustrating. I would come home from work, and my kids would say, 'How was work?' And I'd tell them, 'I had to tell everybody what to do. They won't make a move unless I tell them.'
"I tried to empower them because my whole working style isn't top-down; it's about inspiring them to find solutions on their own. That was a lot of work, and I felt that after four years it was pretty successful."
Culture shock
"Then I was recruited to come to Orlando," he says. "I would come home from work, and my kids would say, 'So, Dad, how was work?' And I'd say, 'Nobody listens to me!'
"It was kind of a reverse culture shock. Americans are so independent it's almost shocking – and that's why I was recruited to go to Japan. I don't always listen to the rules; I do what I think should be done, in a way that is kind of defiant."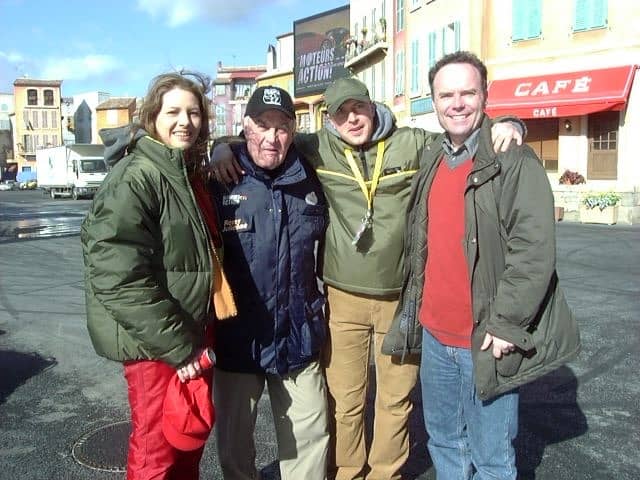 "American creative people have this sense that they can do it their way, and that maybe they'll have a better idea. And that's just terrific. You just have to be prepared to lead from where your team started."
He identifies the conclusions around leadership:
"You can't change the culture, and you don't want to change the culture. The key is how to harness the culture so that you move in the direction you think the team needs to go."
The bigger picture
Steve Tatham's consultancy will, he hopes, not only bridge the gulf between industries but will demonstrate that the gulf doesn't, in fact, exist.
"I don't like it when people say, 'I'm not creative', or 'what you do is creative, but I'm just doing this thing.'"
Using a hospital as an example, he says:
"I want to say, 'You built a business. You're saving lives. I'm entertaining people three minutes at a time on a ride. I think it's amazing, and it brings happiness to people the world over, but don't underestimate what you're doing and how innovative some of the things you're doing now are.'
"If you're in medicine, there are, obviously, lots of regulations, rules, practices. You're not necessarily thinking of it from the experience of the guest, the patient. How about thinking about the patient as a guest, walking in their shoes and looking at it from their view?"
Good leadership
"Often, leaders can be so focused on the immediacy of the care they are providing that they're not necessarily thinking about the patient experience or the process of inspiring the teams."
You have to engage people because people support what they themselves create. If they're not engaging, they're not included, and they won't stick around
"In some companies, there is still an attitude of, 'Here are your marching orders. Let's go.' But you still have to tell people why they're doing it, and where they're going, and what it's going to be like when they get there."
"It seems amazing how many leaders do not do that," he says. "So they lose employees, who quit because they're not engaged. You have to engage people because people support what they themselves create. If they're not engaging, they're not included, and they won't stick around."
What makes an attraction great?
The elements that make a park, or a ride, great hint at the elements that will make a business successful. Steve Tatham outlines them, beginning with infrastructure:
"Obviously, you have to have a great ride system. You have to have great intellectual property, and you have to have great pacing and the right level of thrills that is appropriate for the story you're telling. You need all those things."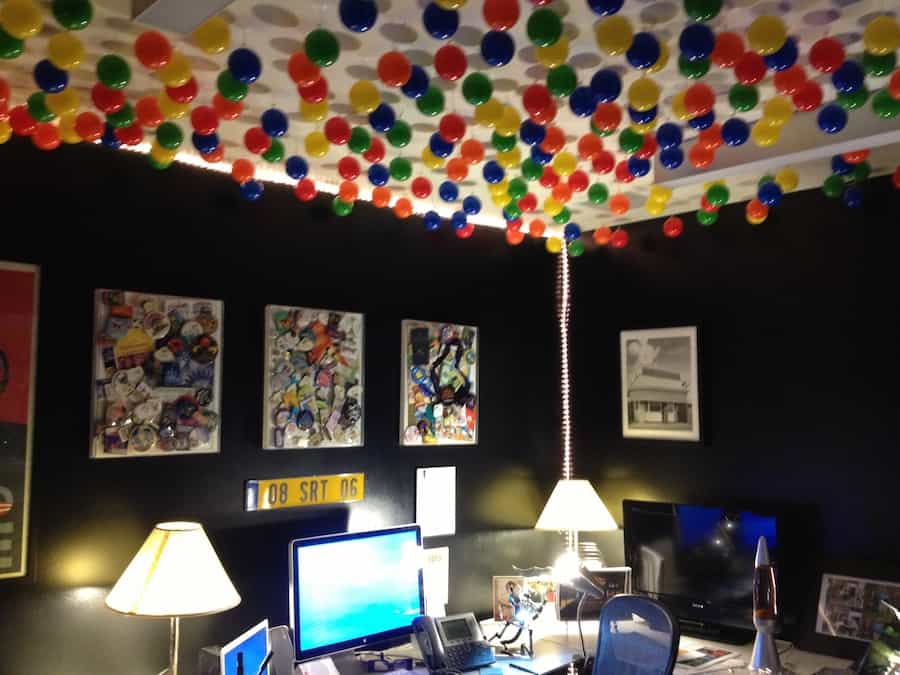 "But really, I think for me what it boils down to is the emotion. What emotion do you want the guests to feel?
"Because when the guest gets off a ride and tells her friend, she's going to say, 'That ride was so cool. I was so scared', or, 'I laughed my head off', or 'It made me feel so warm because that was my favourite character when I was growing up…'
"They're not going to say, 'Hey, the lawyers made a great deal on that IP.' The guest is going to tell you how she or he feels. So how do you want that person to feel?"
Insights from Japan
He adds an insight from his experience of the theme park world in Japan:
"In Japan, women, particularly women in their 20s, drive that economy. In my experience, women in their 20s typically go to college and graduate, as do men. The men go off and get an entry-level job, an apartment and are struggling through. They don't have any disposable money.
"Japan is very hierarchical. Things are changing, but it's still the case that most people stay at the same company for their whole careers."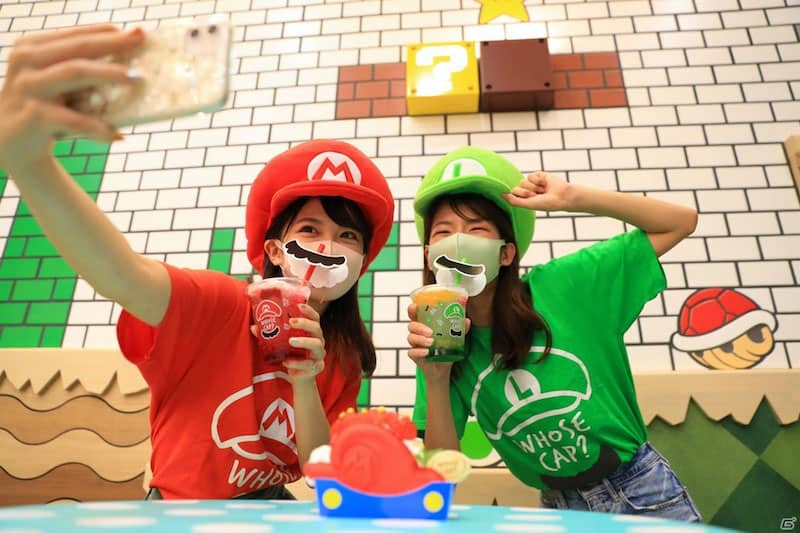 "In their 20s, they're doing grunt work, in their 30s, they're making some progress. Then, in their 40s, they're a manager, in their 50s, they're a leader. In their 60s, maybe they go off and start their own organization. They progress through their career in a very structured way.
"When women graduate from college, they live at home. Mom does the cooking and laundry; Dad pays the rent, and so all of their income is disposable. A third of all Louis Vuitton handbags are sold in Japan, because they're very brand conscious, and quality conscious."
The appeal of scary rides
"To a large extent they drive that economy – and, particularly, they go to theme parks, in groups of five or six women. Rather than hanging out with a guy who has no money, they hang out with their girlfriends, who also have a ton of money. Their lives are very safe, in a lot of ways. It's a very safe culture, and they are living at home."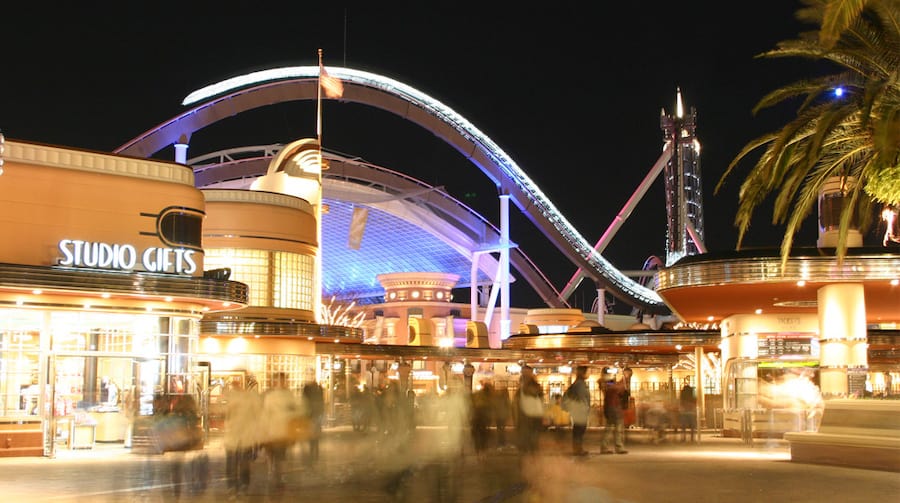 "So feeling scared and out of control is something they actively seek out. They love scary rides and they love to scream. They relinquish control in a very safe way; in a way provided by Universal Studios, or by the scary movies they love to watch.
Their love of scary rides is a very cultural phenomenon."
Understanding your guests
Again, this is a transferable observation:
"If you understand the emotional needs of your guests, then you can provide the emotional catharsis for those needs."
The intention at the root of Tatham's new venture is to distil everything he has learned, created, strategised and observed throughout his career, and use that essence to inform a consultancy to benefit the corporate sector.
The challenge will be demonstrating that there is a crossover between creative vision and the corporate worlds.
"That's going to be a huge challenge," he says. "Because they're not doing it, and they probably don't necessarily see a need to do it."
One way he intends to address this is with the book he is writing:
"I'm writing a book now called The Voice and the Vision, which I feel will give me credibility with business leaders, who read business books. I think within the theme park I don't need a book to sell blue-sky consulting. But within those businesses where I have no familiarity or credibility, as yet, I think this book will be essential."
"When a leader is clear about two things – his/her voice, and his/her vision, things fall into place."
Throughout a career where he has worked with diverse and gifted project teams and industry titans, Steve Tatham has built up a body of creative strategy that will enrich and bring a new dimension to the corporate world.