Legoland Billund in Denmark is expanding with The Lego Movie World, opening in 2020. It will include new rides and Scandinavia's first flying theatre.
The expansion, which marks the park's largest investment to date, is a collaboration with Warner Bros Consumer Products.
"We are very pleased to have another new land and three new rides here in Legoland," said Christian Woller, Director of Legoland.
"It will be a unique and thoroughly exhilarating experience, and our guests will no doubt feel that they are entering the amazing universe they know from the Lego films."
Guests will feel like they're 'flying inside the film'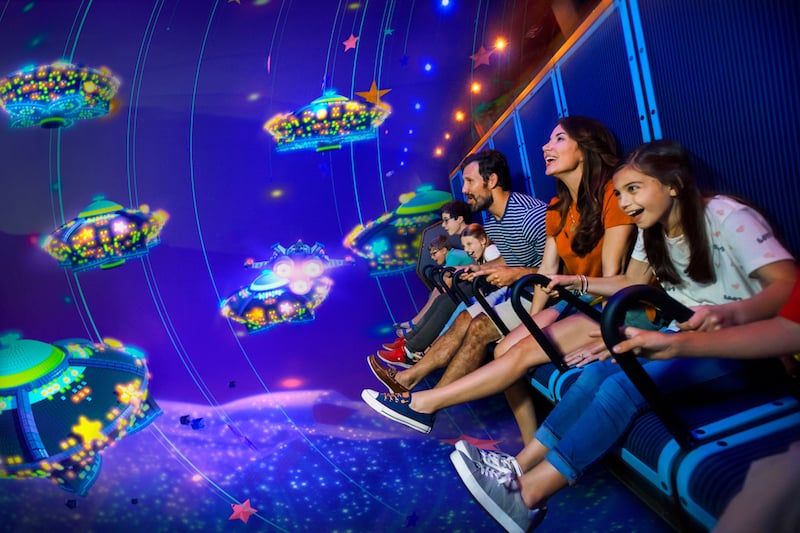 The flying theatre, from Brogent Technologies, will see guests floating while watching a movie with effects including wind, fog and smell. Guests can take a trip to space, fly past pirates, and experience elements from the Lego Movie franchise.
"The big screen and the movements make it feel like flying inside the film," added Woller.
The 5,000-square-metre Lego Movie World will also have another ride for older children, who can control and rotate their own aircraft, as well as a playground themed to space and a drop tower based on The Lego Movie 2's Unikitty.
The world's first Lego Movie World opened earlier this year at Legoland Florida Resort with three new rides, including the first ever flying theatre in a Legoland park.
Merlin acquisition
Meanwhile, Merlin Entertainments has agreed to be acquired for £6bn ($7.6bn) by Berkeley Bidco Limited, a new company jointly owned by Kirkbi and Blackstone Core Equity Partners.
Kirkbi is the investment vehicle of Lego's Kirk Kristiansen family, Blackstone Group is a private equity firm, and CPPIB, a co-investor, is a Canadian pension fund.
Images: Legoland Billund