SeaWorld San Antonio has announced a 'screaming swing' ride called Tidal Surge, which is launching in spring 2022. Busch Gardens Tampa Bay is also opening its Iron Gwazi hybrid coaster in March 2022.
SeaWorld San Antonio has revealed the world's tallest and fastest 'screaming swing' ride, Tidal Surge, opening in spring 2022. The thrilling attraction will seat 40 riders.
Tidal Surge will feature two pendulum-style arms that soar progressively higher to a height of 135 feet. The duelling arms will alternate sides and sway back and forth at 68mph.
Riders will experience multiple airtime moments as their legs dangle above SeaWorld San Antonio, also reaching multiple negative G moments before plunging back towards the ground.
Tidal Surge launching in spring 2022
Tidal Surge joins SeaWorld San Antonio's thrill ride portfolio, which includes four coasters, a high swing, two animal rescue adventure experiences, and a family-friendly coaster.
In addition, Iron Gwazi is opening in March 2022 at Busch Gardens Tampa Bay. The ride is North America's tallest hybrid coaster, and the fastest and steepest hybrid coaster in the world.
Riders will drop from a 206-foot-tall peak into a 91-degree drop, reaching speeds of 76mph. Iron Gwazi boasts 12 airtime moments, including three inversions, and races along 4,075 feet of track.
"Iron Gwazi has been highly anticipated by roller coaster enthusiasts around the world since we first announced this new legend," said Neal Thurman, Busch Gardens Tampa Bay park president.
Iron Gwazi coaster opens March 2022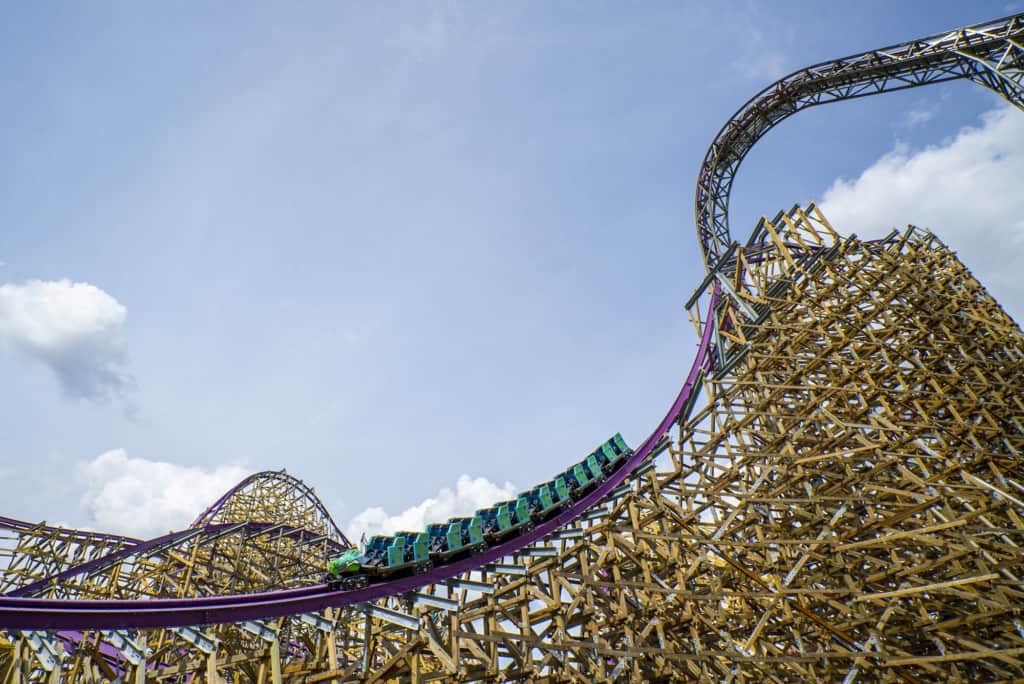 "Due to the unprecedented challenges over the last two years, Iron Gwazi was delayed, and we recognize the delay has disappointed our fans. We appreciate the patience our guests have shown."
"We're finally able to confirm that we will be delivering on the next-level thrills that our coaster fans crave and expect from Busch Gardens, when we open this incredible coaster this spring."
Iron Gwazi will be the 10th roller coaster at Busch Gardens Tampa Bay. Its portfolio of coasters and thrill rides includes Tigris, SheiKra and Montu.
In addition, SeaWorld Orlando is opening its coolest coaster, Ice Breaker, in February 2022. Named after the icy Arctic summits, Ice Breaker was originally set to debut back in 2020.
Images: SeaWorld Entertainment