The theme park will feature attractions based on Kiki's Delivery Service and Spirited Away, It is currently on track to open in fall 2022, despite the outbreak of COVID-19.
Howl's Moving Castle will have four to five storeys. However, it won't actually move and it will be slightly smaller than the movie version, reports Tokyo Shimbun (via Kotaku).
Studio Ghibli also released concept art of Howl's Moving Castle, which will be part of the Witch Valley area (inspired by Kiki's Delivery Service and Howl's Moving Castle) at Ghibli Park.
Ghibli Park set to open in 2022
The Studio Ghibli theme park will be comprised of five themed lands. As well as Witch Valley, these include Ghibli's Giant Warehouse and Princess Mononoke Village.
Additional lands are the My Neighbour Totoro-themed Dondoko Forest and Springtime of Life Hill, which boasts attractions from Howl's Moving Castle and Castle in the Sky.
Ghibli's Giant Warehouse, Dondoko Forest and Springtime of Life Hill will launch in late 2022, with Princess Mononoke Village and Witch Valley set to debut in March 2024.
Five themed lands coming to Ghibli Park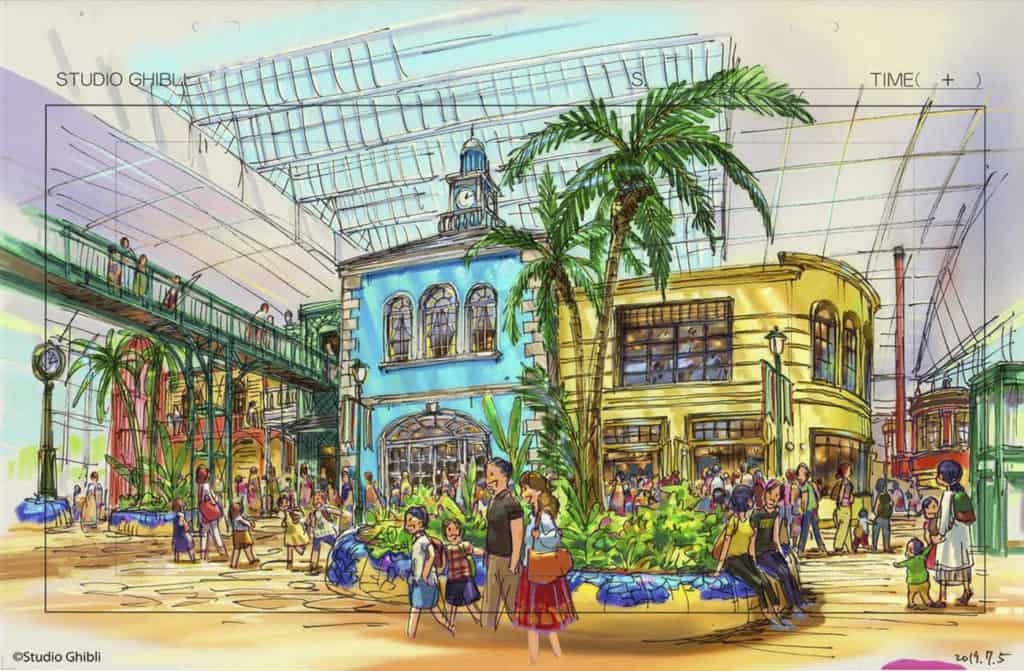 The attraction is located on 7.1 hectares of land within Aichi Earth Expo Memorial Park, the former site of the 2005 World Expo. It is a collaboration between the Aichi Prefectural Government and Studio Ghibli.
Ghibli Park's construction is costing ¥34 billion ($323 million). The theme park is predicted to attract approximately 1.8 million guests annually, with yearly economic benefits of ¥48 billion ($455 million).
Meanwhile, the Aichi Prefectural Museum of Art will display objects from Ghibli Park in an upcoming exhibit. It was originally set to run June through September 2020.