Attractions news…
In the news this week: Bompas & Parr's hand sanitiser design competition; The Tower of David Museum's VR experience; Universal makes theatrical releases available at home; Aquarium of the Pacific offers virtual activities; Two Bit Circus tips for self-isolation; Universal theme parks close in US over COVID-19; Walt Disney World pauses all construction; China reopens theme parks and museums; Smithsonian Institution temporary closures; London shuts museums; job loss in travel and tourism sector; Dubai and Abu Dhabi close attractions; Disney parks donate food during coronavirus; American Dream closes and postpones opening of DreamWorks Water Park; and the Met Opera streams performances.
Watch the news in 3 minutes
For a quick run through of our most eye-catching stories see our briefing video:
Read the news in 5 minutes
Theme parks
Universal Studios Hollywood and Universal Orlando Resort have closed in light of the global coronavirus pandemic. Six Flags confirmed the temporary closure of select parks, and SeaWorld has closed all of its theme parks.
Universal has filed a 'water attraction dispatch system' patent, which includes a water park attraction with a plurality of sensors and a dispatch controller. In the patent, Universal states that water parks have substantially grown in popularity.
Two Bit Circus also temporarily closed in response to COVID-19. However, the Micro-Amusement Park in downtown Los Angeles has shared some advice for recreating the Two Bit Circus experience at home.
Disneyland and Walt Disney World are donating excess food to Second Harvest Food Bank in Orange County and Central Florida during the temporary closures over COVID-19.
Amid the outbreak, Walt Disney World has paused all construction operations in light of the coronavirus pandemic. Disneyland and Walt Disney World have both temporarily closed, as has Disneyland Paris.
Disneyland Paris has donated 15 tons of food to help local communities in need during the global outbreak of COVID-19. Disneyland Paris cast members have identified, collected and redistributed fresh products.
Dubai has closed all theme parks, cinemas, public parks and museums for the rest of the month in order to contain the spread of COVID-19. Abu Dhabi is also closing attractions, including theme parks on Yas Island.
Theme parks and museums are reopening across China, as attractions close in the US and UK over coronavirus. Chinese authorities say Wuhan has reported no new cases of COVID-19.
Museums
As the global coronavirus pandemic continues, the Smithsonian Institution has closed its 19 museums in Washington DC, two museums in New York, and the Smithsonian's National Zoo.
The British Museum, Science Museum, Natural History Museum, Tate and V&A are temporarily closing in London. This comes after PM Boris Johnson advised people to avoid public venues during COVID-19.
The Tower of David Museum has teamed up with Blimey and OccupiedVR for an online version of its immersive VR and AR experience, titled The Holy City, as the museum has now closed in response to the spread of coronavirus.
Technology
Universal Pictures is making current movies available in the home on the same day as their global theatrical releases, in response to COVID-19. Films that will be available include Emma, The Invisible Man, and Trolls World Tour.
The Metropolitan Opera has cancelled performances due to concerns over the coronavirus outbreak, and is streaming encore Live in HD presentations for its 'Nightly Met Opera Stream'.
As the coronavirus pandemic continues, the Aquarium of the Pacific is offering webcams, online exhibits, and guest speaker videos, as well as family-friendly activities and educational content as people practice social distancing.
Coronavirus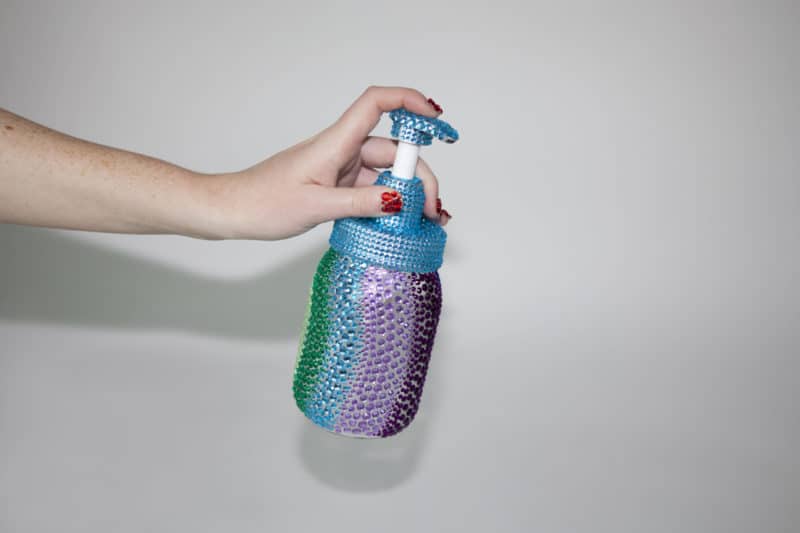 The World Travel & Tourism Council (WTTC) has revealed that one million jobs are being lost every day in the travel and tourism sector due to the coronavirus pandemic. Growing job losses are affecting every level of the industry.
American Dream has closed amid COVID-19. The retailtainment destination is also postponing the opening of DreamWorks Water Park, which was previously set to open in March, and plans to "monitor the ongoing situation".
Bompas & Parr is inviting the design community to develop inspired takes on hand sanitiser pumps, with the results to be displayed at the Design Museum and also auctioned by Christie's to raise money for The British Red Cross.