Attractions news …
New details about Super Nintendo World's "killer" rides at Universal Studios Japan; Disneyland Paris Frozen attractions and Marvel themed hotel; new SeaWorld coasters and a water rides; the Golden Ticket winners; plans for 100 experiential museums in India; Disney's "Smell-O-Vision" patent; and Variant 31, a new 200 room horror attraction.
Watch the news in 3 minutes
For a quick run through the week's most eye-catching stories see our briefing video:
Read the news in 5 minutes
Theme parks
The 2019 Golden Ticket Award winners have been announced, with the awards mostly going to North American theme parks. Some exceptions were Germany's Europa-Park and Valhalla at Blackpool Pleasure Beach.
Legoland Windsor resort is to introduce a new DUPLO Dream Coaster. The ride for pre-schoolers is intended to be a "first coaster" experience. The DUPLO Dream Coaster will open in March 2020.
Disneyland Paris revealed an exciting lineup for 2020 at its first Media Expo. Among the announcements is a new interactive Frozen experience, and more information about upcoming Marvel attractions.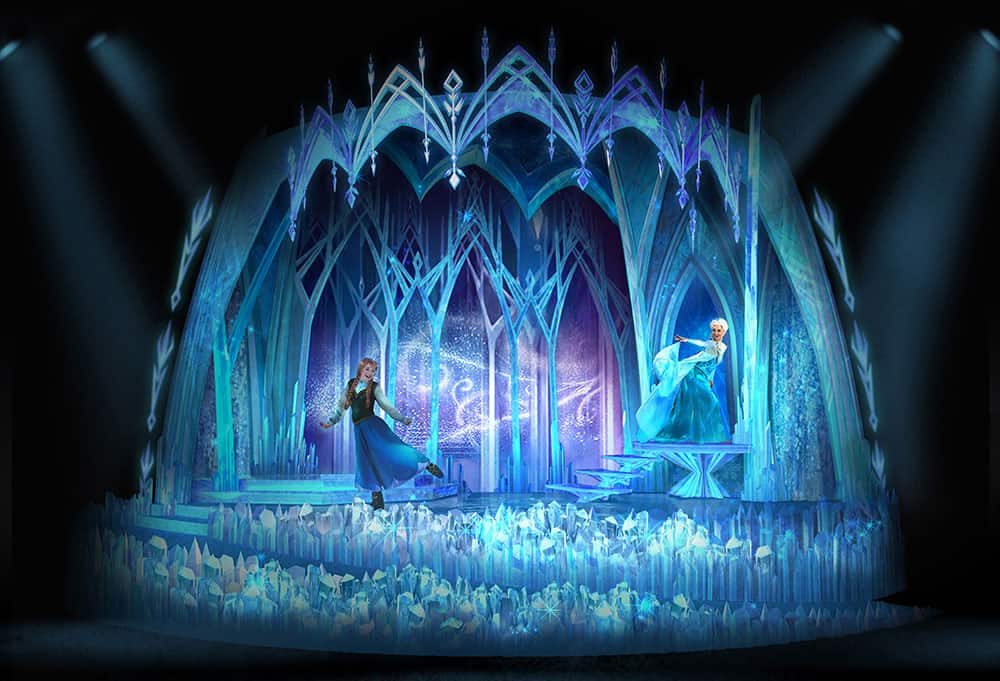 Universal has revealed more about Super Nintendo World, set to open in spring 2020 at Universal Studios Japan, in time for the Tokyo Olympic Games. The expansion will have rides, games, merchandise and F&B.
Six Flags America is no stranger to laying on the fear for spooky-season with its annual Fright Fest. This year, the Maryland location is building on its 30-Hour Coffin Challenge by inviting couples to take part.
SeaWorld Orlando and Busch Gardens Tampa Bay are set to welcome new roller coasters 'Ice Breaker' and 'Iron Gwazi' in 2020. A new waterslide, Solar Vortex, is also heading to Adventure Island in Tampa in 2020.
Museums
A competition has been launched to design a new centrepiece building for the National Railway Museum in York, which wants to open the new Central Hall in 2025 to coincide with its 50th anniversary.
The Indian Culture Ministry has put forward an ambitious plan to create new museums and revamp historic sites, including cutting queuing times. 11 historic sites have been identified for reconstruction.
Retailtainment
An ICSC report reveals the trend for retailtainment is becoming increasingly important for malls' success in the US. The study found that in US malls between 2010 and 2019, entertainment square footage grew by 44.7%.
Sunway are set to invest RM2.25 billion ($548 million) in new malls and expansions over the next four years. Retailtainment is key to the new developments like Sunway Big Box.
Majid Al Futtaim's newest collaboration between Kempinski Hotel Mall of the Emirates and VOX Cinemas offers a luxury movie experience with private screenings and five-star food.
Selfridges is opening a permanent cinema in its flagship store on Oxford Street. The retailtainment venture will open in November and will be the first cinema in the world to have a permanent home inside a department store.
New attractions
Lai Sun Group has announced the grand opening of the National Geographic Ultimate Explorer Hengqin, the latest attraction at the Novotown cultural development in Hengqin, China.
'What would you do inside a horror movie?' Variant 31, a live-action gaming experience, has opened in London. Visitors can star in their own horror movie at Europe's largest immersive survival experience.
Technology
Disney is said to be looking to sell FoxNext Games, one of the businesses acquired in the Fox purchase by Disney. It's unclear whether the full company or just the video game business is to be sold.
Disney has patented a system to deliver an immersive scent score in theme parks. This 'Smell-O-Vision'- inspired innovation combines multiple scent distributors to deliver smells in time to visual entertainment.
Tenders
RFP – Landscape Design Consulting Services for Brant Hills Park Splash Pad MORE
EOI – Stadia Precinct, Public Domain Design Competition MORE
EOI – National Railway Museum Central Hall Design Competition MORE