Read the news in 5 minutes…
Science Museum, AREA15, Museum Store Sunday, Planet Word Museum, Natural History Museum, Shanghai Disney Resort, SoReal, World of Illumination, Candy Rush, Google Arts & Culture, Georgia Aquarium, Star Wars: Galactic Starcruiser, Star Wars: Galaxy's Edge, Walt Disney World, UMUSIC Hotels, Gundam Factory Yokohama, Motiongate Dubai, John Wick, Now You See Me, ILMxLAB, Star Wars: Tales from the Galaxy's Edge, Universal Beijing Resort, Fantawild, Disneyland Resort, Legoland New York, Disneyland Paris.
Museums
Science Museum Group director and chief executive Sir Ian Blatchford released a statement announcing plans to "reduce the scale of our organisation" after it was forced to close its five sites in a bid to control the spread of COVID-19.
AREA15, the experiential art and entertainment complex in Las Vegas, teased its Halloween events alongside the grand opening of the Rocket Fizz candy shop on October 30 and 31.
The Museum Store Association is holding Museum Store Sunday on November 29, with consumers able to support cultural institutions affected by COVID-19. This year's event will involve more than 1,400 museum stores.
Planet Word, a new museum with interactive exhibitions and high-tech displays dedicated to language and words, has opened to the public in Washington, D.C.'s historic Franklin School.
Technology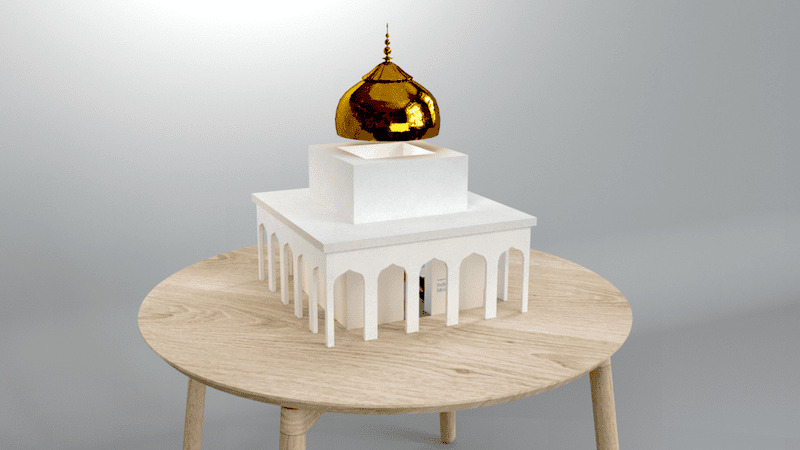 The Science Museum Group and Natural History Museum have joined forces to launch free augmented reality mobile apps for children, an innovative response to the challenges presented by COVID-19.
Shanghai Disney Resort announced that SoReal, the leading virtual reality (VR) company in China, is joining the resort's shopping, dining and entertainment district, Disneytown, in 2021.
World of Illumination, the world's largest drive-through animated light show, will break ground on its new holiday theme park, Candy Rush, located at Six Flags White Water in Marietta, Georgia.
Google Arts & Culture has partnered with the National Museum in New Delhi to showcase miniature Indian artworks in a magical new way using augmented reality (AR) and artificial intelligence (AI).
Aquariums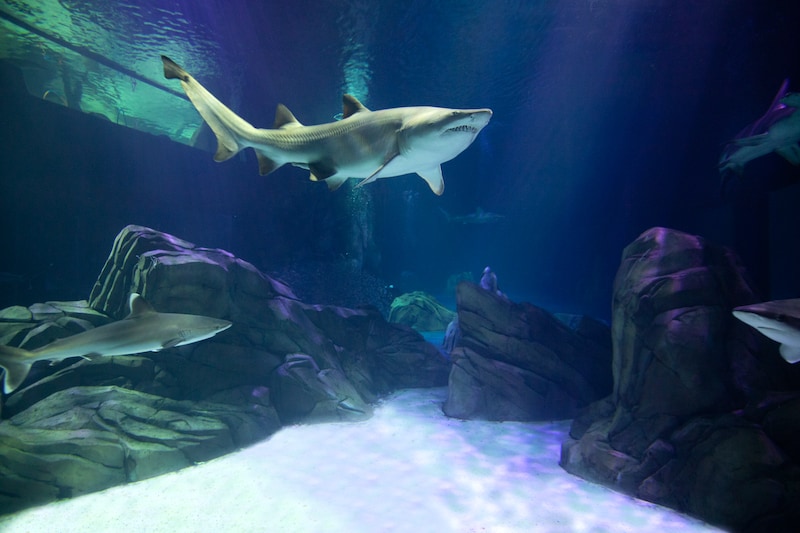 Georgia Aquarium has confirmed the opening date of its newest gallery, Sharks! Predators of the Deep, which is set to welcome visitors on October 23. It is one of the largest and most dynamic shark exhibits in North America.
Hotels
Star Wars: Galactic Starcruiser, an immersive hotel experience at Disney World, appears to be making construction progress. The Star Wars hotel, which debuts in 2021, includes a day at Galaxy's Edge at Disney's Hollywood Studios.
Universal Music Group (UMG) and Dakia U-Ventures announced the launch of UMUSIC Hotels, a collection of global music-based experiential hotels heading to Atlanta (Georgia), Biloxi (Mississippi), and Orlando (Florida).
Brands
Japan's life-size moving Gundam robot is launching as part of Gundam Factory Yokohama on December 19 at Yamashita Pier in Yokohama. The giant robot stands at 18 metres tall and weighs 25 tonnes.
Motiongate Dubai is expanding its Lionsgate Zone with two new roller coasters inspired by John Wick and Now You See Me, both opening in early 2021. The former will be the world's first theme park ride inspired by John Wick.
ILMxLAB unveiled the launch date and gameplay trailer for VR experience Star Wars: Tales from the Galaxy's Edge, based on the Star Wars: Galaxy's Edge expansion at Walt Disney World and Disneyland.
Theme parks
Universal Beijing Resort has released exclusive details, concept art and footage of its rides, attractions, themed lands and entertainment experiences, opening to the public as scheduled in May 2021.
Fantawild, a leading one-stop solution provider in the theme park industry, has revealed it is investing in three new theme parks in Shaoxing and another new theme park in the Wudang Mountains.
Disneyland Resort fired back after California released restrictive new guidelines under which theme parks in the state could reopen with modifications. "We have proven that we can responsibly reopen," said president Ken Potrock.
California theme parks have also hinted at legal action in order to pressure the state into allowing them to reopen, revealed during a virtual press conference held by California Attractions and Parks Association (CAPA).
Merlin Entertainments has shared a construction update about Legoland New York, confirming the team are working hard to create bricktastic fun for 2021. The park will have 50 rides and attractions across a 500-acre site.
Disneyland Paris has revealed that it is building one of the largest solar canopy energy projects in Europe, marking World Energy Day on October 22. The solar plant will be developed in collaboration with Urbasolar.