Amidst announcements of new experiences and rides, family friendly attractions seem to be a theme for 2019.
By Lance Hart, Screamscape
While the various announcements for new 2019 attractions at theme parks are still being released across the globe, I've seen enough so far to detect a definite trend towards more family friendly style attractions and less hardcore thrill rides. Of course this does not mean a total lack of large thrill rides coming in 2019.
Thrills for Six Flags and Cedar Fair
The Six Flags parks, in particular in the North American market are pushing a thrill heavy capital investment plan. Similarly, Cedar Fair has a couple of very large coasters on the way as well to Carowinds (Copperhead Strike) and Canada's Wonderland (Yukon Striker).
New dark rides and a nighttime spectacular for Disney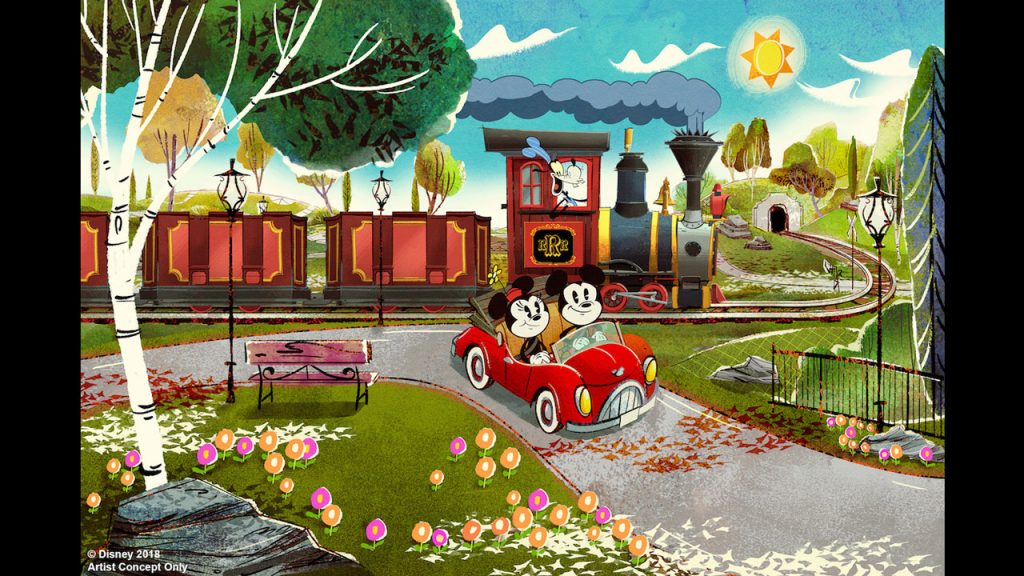 Beyond this however, I see many more parks taking the time to invest in a variety of family friendly attractions… dark rides, flat rides, kiddie lands, new entertainment offerings and more.
On the high-end side of things, Disney will launch Star Wars: Galaxy's Edge lands and attractions in both Florida and California resorts. Both will feature two cutting edge new dark ride attractions and lots of guest interaction opportunities. In Florida, Disney will also open a new Mickey & Minnie themed dark ride at the Hollywood Studios theme park; this following in the footsteps of the Toy Story Land they just opened in 2018. Later in the year, Disney will also premier a brand new nighttime spectacular at Epcot.
Florida attractions to get new rides and themed lands
Elsewhere in Florida, Universal Orlando has confirmed that a new Harry Potter themed coaster experience (yet to be named) will open at their Islands of Adventure theme park in 2019. SeaWorld Orlando will open a new Sesame Street Land; and Legoland Florida will open the first Lego Movie World theme land.
More family friendly attractions and rides
On the dark ride front, we have the Meow Wolf Kaleidoscape ride coming to Elitch Gardens; the interactive Reese's CupFusion ride coming to Hersheypark; and sometime in late 2018, Six Flags Fiesta Texas should open their new Pirates of the Deep Sea dark ride.
For the small to medium sized family members, Dollywood will open Wildwood Grove, a whole land of new family attractions. Frontier City is revamping their own Timber Town kids area; and Six Flags Mexico will add new kids areas in 2019 – Bugs Bunny Boomtown and DC Superfriends. Meanwhile, Kings Island is bringing back a previously retired family favorite attraction in the form of the Kings Mill Antique Autos.
At the same time, there are two new medium flat-ride sized thrills on the way to SeaWorld San Antonio (Huss Airboats & Zamperla Midi-Discovery); an S&S Screamin' Swing coming to Busch Gardens Williamsburg; the world's first Skywarp Horizon on the way to SeaWorld San Diego; and a family sized Gravity Group make wooden coaster going to Kentucky Kingdom.
It should be interesting to see if this trend continues in the European marketplace as well, though so far I believe things are leaning a bit more towards bigger thrills.