The Simpsons in 4D, new coaster debuts, strong results from Disney and SeaWorld and the Evermore opening party announced. Plus, Poltergeist gets the HHN treatment at Universal. 
Another busy week in the theme park business sees encouraging returns from SeaWorld and Disney.
1) Liseberg opens Valkyria
Congratulations to Liseberg on the grand opening of Valkyria this past week, B&M's newest Dive Machine roller coaster. Valkyria also features Europe's biggest vertical dive. The coaster drops 164 feet into an underground tunnel before rocketing back into the sky and through a series of three inversions before returning to the station.
2) Six Flags Discovery Kingdom opens Harley Quinn Crazy Coaster
Skyline Attractions and Six Flags Discovery Kingdom have opened the world's very first Skywarp ride this past week as the Harley Quinn Crazy Coaster. The unique creation serves as a hybrid style ride. Half coaster and half flat ride, it is able to send riders spiraling through back to back inversions as long as they can take it.
3) Evermore sets Date For Grand Opening Party
Perhaps one of the most talked about projects within the industry is Evermore park under construction in Utah. A true theme park, but one without rides, that will rely entirely on the power of actors and role-playing to tell a unique story and take their guests on a journey like no other. Many experts have been anxiously watching and waiting for Evermore to open the gates to the public. Finally the time is near, as
Evermore is now offering to sell tickets to their "Fanx-Lore Opening Party" event that will take place on Sept. 8th from 7pm to midnight.
You have to be 21 or older to attend. This could be a sign about the nature of the story to be told, or perhaps just a way to keep a serious atmosphere for those in attendance. Either way, Evermore promises that the "world of LORE forever shatters the boundaries of immersive entertainment." And there is no word on any future dates of availability, so this is your one chance to get in the gates before everyone else.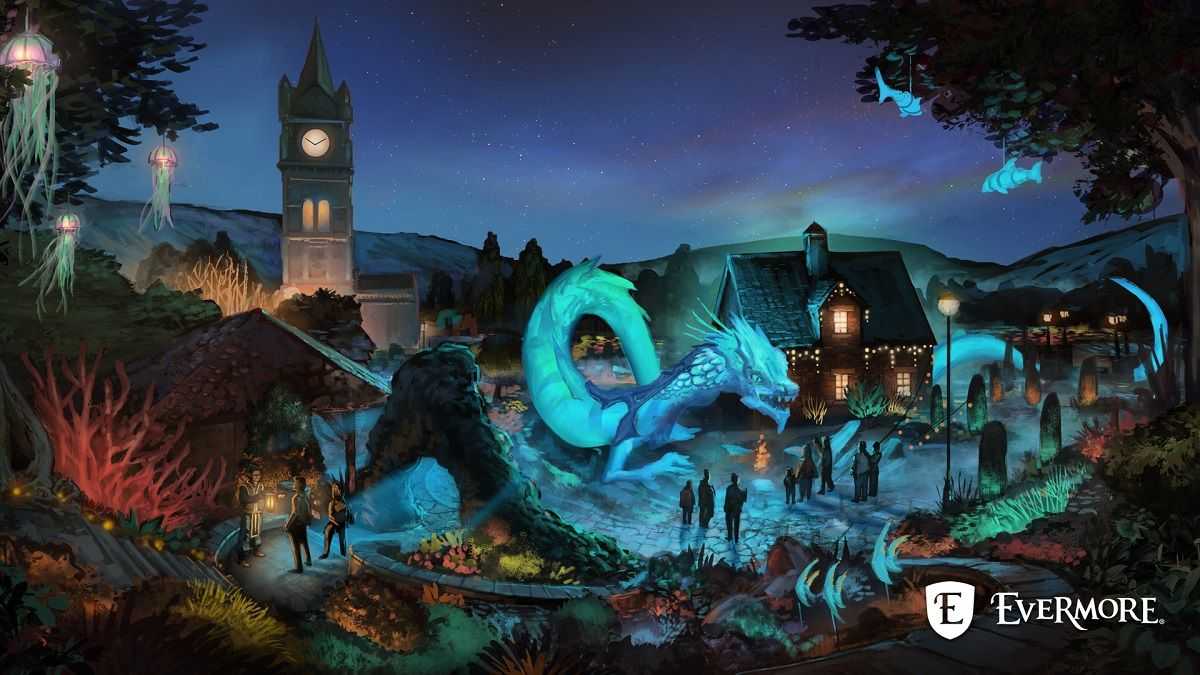 4) Kentucky Kingdom files lawsuit over parking
Just when things were looking good for the revived Kentucky Kingdom theme park, the park has now been forced to file a breach of contract lawsuit against the state of Kentucky. This is over the rights to use the parking lot outside their own gates. Unlike most parks, Kentucky Kingdom is located on the grounds of a state fair, in this case the Kentucky State Fair. However, an agreement signed between the park and the state sees Kentucky Kingdom pay at least $400,000 a year for the rights to use the parking lot for their passholders. The Kentucky State Fair Board now restricting that usage by granting others permission to use these spots instead. Unfortunately this is just another chapter in a long history of tension between the park and the Kentucky State Fair Board.
5) SeaWorld Entertainment vows to spend $150 million a year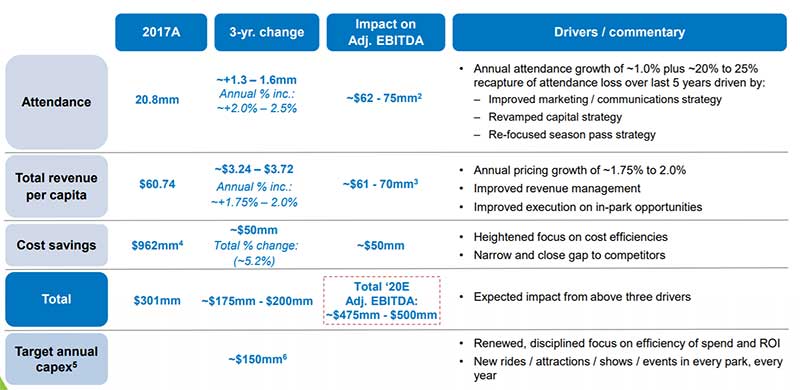 SeaWorld has posted back to back quarterly improvements in 2018. It has seen both profits and attendance on the rise at the SeaWorld Entertainment parks. Things are starting to look up for the chain after seeing a downturn in business for several years following the release of the film, Blackfish. As part of the uptick in business, SeaWorld Entertainment vowed to spend at least $150 million each year going forward. This would allow for the creation of new rides, shows and attractions at each of their parks every season in order to keep raising attendance levels.
6) A 4D Simpson's attraction coming to Myrtle Beach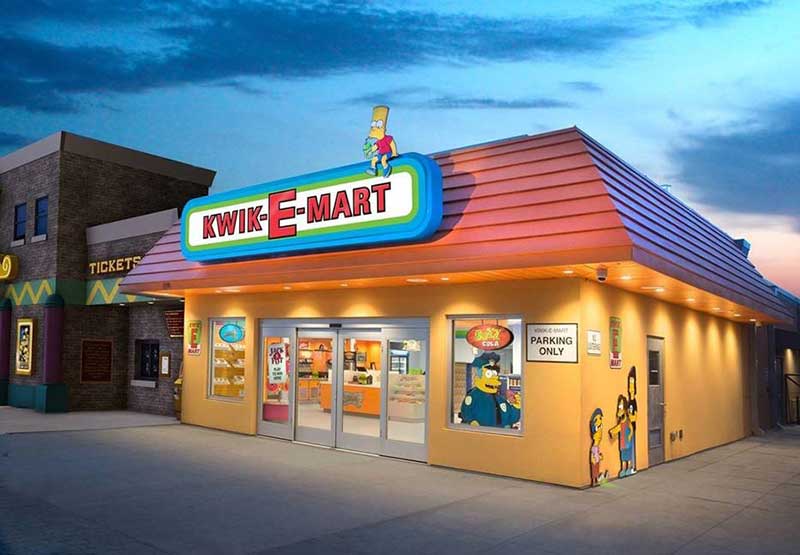 The Broadway at the Beach retail and attraction complex in Myrtle Beach, South Carolina will soon open the first phase of a new Simpsons themed attraction. This will start with a replica of the animated series famous Kwik-E Mart building. This will serve as a gift shop offering unique Simpsons themed merchandise and food items (Buzz Cola, Heat-Lamp Hot Dogs and Lard Lad Donuts). It will later be followed by the opening of the Aztec Theater building next door. This will feature a Simpsons themed "4D Experience" attraction being created by SimEx-Iwerks Entertainment.
7) PortAventua adding Sesame Street dark ride
After investing heavily to build the new Ferrari Land experience over the past two seasons, PortAventura is returning focus to the main park next year. It plans to create a Sesame Street themed family dark ride experience. In addition the theme park resort is also planning on opening a new 150 room hotel.
8) Disney theme parks; growth again this quarter
Once again Disney's theme park division shines in Disney's Q3 2018 earnings report. While attendance was said to only be up 1%, guest PerCap spending was said to be up 5%. In addition, increased revenue was reported from both the theme parks and attached hotels divisions. If investors were hoping for some bigger numbers, growth was still good. This is especially so with the planned opening of the "Star Wars: Galaxy's Edge" lands on both coasts in 2019.  It is thought this might be causing some visitors to delay their next trips until 2019.
9) Las Vegas sees declining numbers
Some blame guests are tired of increased costs and extra fees. Some simply think that potential gamblers are easily able to play their games of chance closer to home. Either way, the big casino chains in Las Vegas have been reporting declining numbers in their quarterly reports for 2018. There are fewer visitors to the city so far this year. There is also less convention business this year over last year, and dropping room occupancy rates. It appears that many think a trip to Las Vegas just doesn't offer the same value that it used to. Time will tell if this is just another temporary lull, or if guest tastes are shifting into a new direction.
10) Universal to bring Poltergeist to life
Over the past few seasons, Universal Studios has been offering something different at their Halloween Horror Nights events. The creators of the event have been starting to choose favorite classic horror films from the past. They then bring them reverently to life. However, Universal has not been content with just building a haunt inspired by the events and characters of a film.  Instead, they have strived to recreate the iconic moments and scenes from those films in great detail. In doing so, they are paying the ultimate fan-service if you will, by placing their guests into living versions of the films.
In years past we have seen this done to An American Werewolf in London, Halloween 1 and 2, The Exorcist, Texas Chainsaw Massacre and even The Shining. As epic as those were, I'm excited by their latest announcement. They are going to give the same treatment to Poltergeist, from the minds of Tobe Hooper and Steven Speilberg. The intense film was released with only a PG rating back in 1982. It probably caused countless nightmares in both children and adults alike as restless spirits haunt the home of an innocent family and abduct their daughter to the other side.