Attractions news…
Immersive pods at The London Eye; Magic Happens at Disneyland; Mickey & Minnie's Runaway Railway; Frozen at Disneyland Paris; Play Disney Parks AR; Eden Project Foyle; Motown Museum expansion; Academy Museum opening; National Railway Museum design concepts; DC Comics-inspired Park Row; Yayoi Kusama: Infinity Rooms at Tate Modern; Expo 2020 Dubai; SeaWorld phasing out trainers riding on dolphins' faces and backs; Ubisoft's Prince of Persia VR escape room.
Watch the news in 3 minutes
For a quick run through of our most eye-catching stories see our briefing video:
Read the news in 5 minutes
Theme parks
Disney teased the new marquee for Mickey & Minnie's Runaway Railway. The first ride-through attraction based on Mickey and Minnie Mouse debuts March 4 at Disney's Hollywood Studios at Walt Disney World Resort.
SeaWorld Entertainment is phasing out 'circus-style stunts' that involve trainers riding on dolphins' faces and backs, after a campaign and shareholder proposal by PETA, which owns stock in SeaWorld.
The layout of the upcoming Frozen Land expansion coming to Disneyland Paris has been unveiled in new blueprints, which show the facade and landscape for the Arendelle-themed attraction.
Disneyland shared a first look at the upcoming Magic Happens parade, teasing the daytime spectacular's opening sequence. This features a float "made of ribbons of magic" for Mickey Mouse.
Museums
The Academy Museum of Motion Pictures is officially set to open in December 2020. Tom Hanks announced the opening date at the Oscars 2020. The long-delayed attraction has faced various difficulties.
Expo 2020 Dubai unveiled further pavilions, including offerings from Australia, Canada, India and Malaysia. Expo 2020 Dubai starts on October 20, 2020. It will feature hundreds of themed and interactive pavilions.
The Motown Museum shared an architectural flyover animation showcasing the finished $50 million expansion. The bird's-eye view video offers a look at the entertainment complex in Detroit.
The National Railway Museum has unveiled the shortlisted design concepts for a new centrepiece building, known as Central Hall, at the attraction in York. This is part of the £55 million Vision 2025.
Trends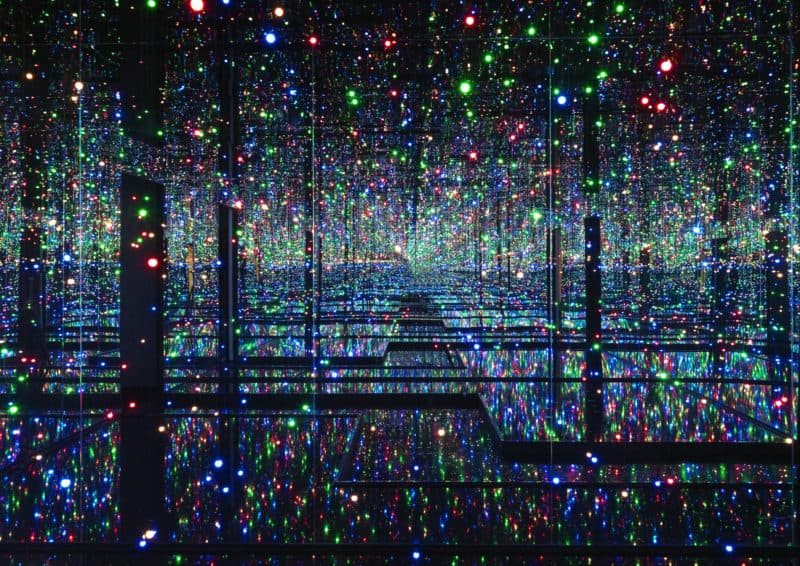 Emaar Malls has announced a 5 percent rise in revenue in 2019. The company has also teased new developments with retailtainment attractions and provided an update on occupancy and footfall at its destinations.
Walt Disney World Resort announced a new addition to the Play Disney Parks app, offering visitors a magical surprise when they return home after their trip, featuring augmented reality and Mickey Mouse.
Tate Modern is celebrating its 20th birthday with new exhibitions, performances, displays and events, including a special immersive exhibition by Japanese artist Yayoi Kusama featuring her 'Infinity Rooms'.
The London Eye celebrates its 20th birthday in March, and will be transforming its pods into immersive experiences for the 'ultimate party'. Visitors will get the chance to ride in a garden, pub, and Buckingham Palace.
Brands
Warner Bros. is opening Park Row, a 'gastronomic amusement park' in London. The eatertainment experience is inspired by DC characters, including Batman, Superman, and Harley Quinn.
Step Inside Productions is set to launch CBeebies' first ever interactive pop-up experience, called CBeebies Rainbow Adventure. Tickets are now on sale. The attraction debuts in April and will tour various locations across the UK.
Ubisoft is set to resurrect classic video game Prince of Persia as a VR escape room. Prince of Persia: The Dagger of Time is launching in spring 2020 at more than 300 locations internationally.
New attractions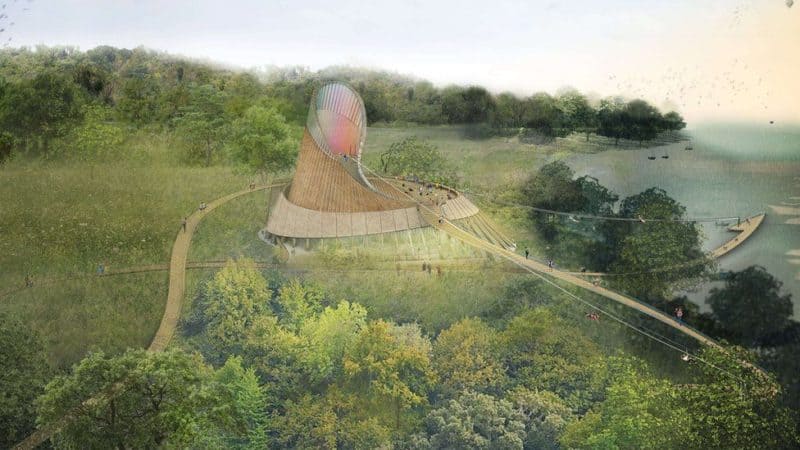 Wildlife World Zoo, Aquarium & Safari Park announced the grand opening of its five-acre Safari Park expansion. It features two endangered pygmy hippos who are making their home in Arizona.
Ras Al Khaimah has launched Jais Adventure Peak, a group of new adventure attractions on the UAE's highest mountain, Jebel Jais. Attractions include Jebel Jais Flight, Jais Sky Tour, Jais Adventure Center and Jais Sky Maze.
Topgolf Entertainment Group is opening the first venue in the state of New York, taking its innovative entertainment experience to Long Island. Topgolf Holtsville will have three floors of tech-driven space.
Eden Project Foyle, a riverside cultural and environmental tourist attraction, is launching in Derry, Northern Ireland in 2023. The project will feature futuristic roof gardens, as well as sunken labyrinths and nature-based play.