How have museums stayed relevant in a challenging environment?
All indications suggested that 2018 would be tough for the museum industry around the world.
In the UK, a report by the government found that museum funding had been flat for a decade, and recommended no new museums be built. In May there was more bad news as the Heritage Lottery Fund reduced its grants, making it harder for new capital projects to be funded.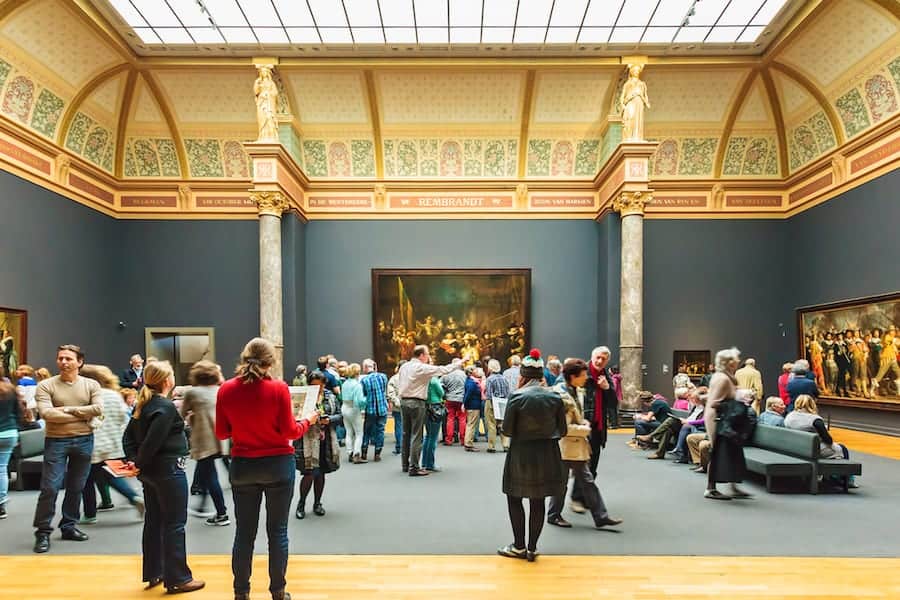 And problems extend internationally. Our culture is changing – we live in a "post-truth" world where less weight is placed on objective facts. Museums are even facing questions around the ethics of their artefacts, and calls to return them.
Despite these drawbacks, all indications suggest it's been a successful year for the museum industry. The Met held their most successful exhibition to date, VisitEngland reported a 2% rise in visitor numbers and we've seen huge investments from the V&A and the Smithsonian. Even in China, Beijing's Palace Museum saw record attendance.
So how have museums stayed relevant in a difficult year?
Opening up collections
One simple but ingenious idea to improve engagement came from the Museum of London's archeology collection manager Adam Corsini. He wanted to celebrate the Day of Archeology with something better than a blog post. And so, ArchiveLottery was born.
Starting on Twitter, Adam would ask his followers to "pick a number" that corresponded to an item in the archive. He'd reply with a picture of the artefact. As time went on, the initiative became more sophisticated. Eventually, Adam could "live link" to anywhere in the world via Skype and show off an random item from the collection. We even had a round of ArchiveLottery at the Blooloop conference!
So it takes a visitor attraction conf to do something I've never seen at a museums conf – a live link for delegates to explore a museums archives #bloolooplive Nice job @AdamCorsini pic.twitter.com/nWTf2ezhcZ

— Jane Finnis (@janefinnis) September 14, 2018
Visitors interact with the collection in a more authentic and exciting way, and they get to take away a personalised experience – a key desire for many millennials. It even helps museum staff discover new and exciting artefacts in an ever-growing archive.
Digitisation
This year we have seen museums focus more than ever on making their collection digital.
Museums including London's Natural History Museum and the Smithsonian in Washington DC are working to create a "global digital museum" to bring artefacts out from the archives.
Museums are five years in to ambitious plans to digitise millions of fossils. It will take an estimated 50 years to digitise the Smithsonian's full 40 million fossil collection.
In the digitisation process, museums will capture high quality images and information such as age, species, where the specimen was discovered. This will then be made available online to researchers.
The power of Google
Google has made headlines several times this year for their part in digitising museums. The Metropolitan Museum of Art partnered with the search engine giant to launch a new API (Application Programming Interface) for the collection that allows users to connect to 406,000 images without copyright or restriction.
It also meant that Google could use the images in its "knowledge graph" – the tool that allows Google to answer natural language questions with a box of information.
Google also collaborated with numerous museums on an Augmented Reality gallery dedicated to the works of Johannes Vermeer. It was the first time all of the artist's work could be seen in one place – even if that place was virtual.
After a fire at the Museu Nacional in Rio de Janeiro destroyed up to 20 million historical items, the importance and relevance of museums was more prevalent than ever. Google stepped up once again – Google rebuilt the museum in digital form, allowing anyone to walk through the museum and explore the artefacts on their computer screen.
Livestreams
Another interesting trend we've seen this year is live streaming. Slow TV was first identified as a trend in Norway back in 2013. Viewers were tuning in to watch a 10 hour journey from Oslo to Bergen, with no narration.
Now, it looks like museums are cashing in on this demand for content where not very much happens. In August, the Museum of London started livestreaming one piece of fatberg to viewers around the world.
The fatberg is a highly toxic pieces of sewage that blocked sewers under Whitechapel. It will be stored in quarantine at the museum's store, alongside artefacts from across London's history.
The museum has also created a bespoke case with a camera. This will allow them to livestream it at all times for the world to see.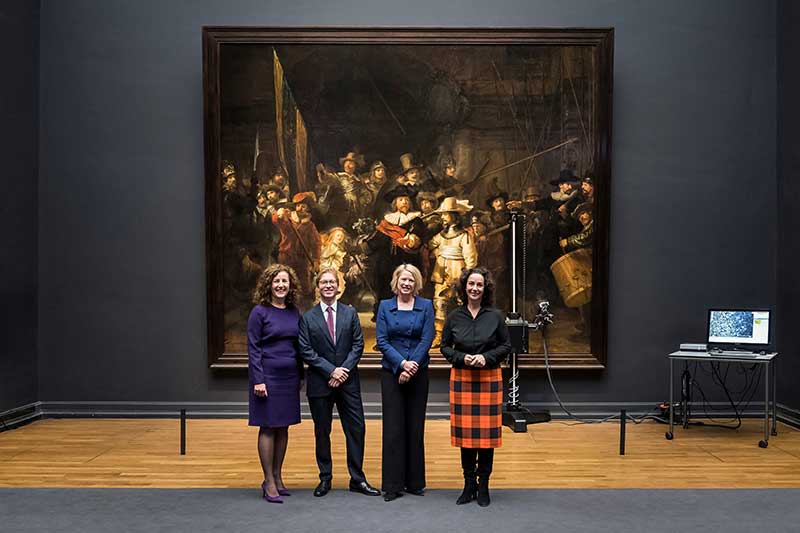 Amsterdam's Rijksmuseum also announced a livestream project. The museum will livestream the restoration of Rembrandt's masterpiece 'The Night Watch'  in July 2019.
The public will be able to watch the entire process at the museum and online. The Night Watch will be displayed in a state-of-the-art clear glass chamber designed by the French architect Jean Michel Wilmotte. A digital platform will allow viewers from all over the world to follow the restoration process online.
Tech
Museums – just like the rest of the attractions industry – are embracing the latest developments in tech to draw in the crowds.
A hologram of former president Ronald Reagan was unveiled at the Reagan Museum – the first ever hologram of a former president.
Akron Art Museum launched Dot: a digital tour guide available as a chatbot to visitors. It aims to bring artwork to life with provoking questions to spark conversation.
Augmented Reality – dubbed by many as a future replacement for VR – was a trend this year. Visitors to the Minneapolis Institute of Art transformed the museum into a giant puzzle room thanks to an AR app called "Riddle Mia This".
The San Francisco Museum of Modern Art also hosted their own AR event. 100 visitors to the museum were given iPhones loaded with new multiplayer augmented reality software.
Guests could use the phones' cameras to explore the art of Rene Magritte in a unique way, powered by AR.
The artist's bizarre universe came to life, with the tech creating apples, pipes and bowler hats for others to find as they went along.
And finally, London-based design studio, Loop.pH, created an exhibition that allows visitors to the Design Museum to pilot an airship using their minds.
Mind Pilot images a future where people of all physical abilities can use technology such as mind power to experience and operate flight.
Social media
As social media continues to grow, museums are utilising platforms more and more to engage audiences. This summer, museums in the UK celebrated 'Museum Meme Day' by posting captioned pictures of their artefacts on Twitter.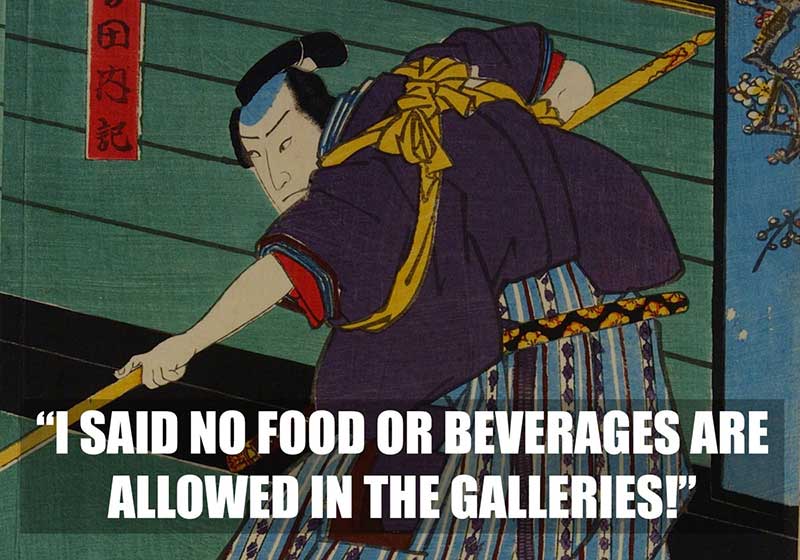 Many of the Twitter accounts behind popular UK museums posted a meme related to art, history and even the people that visit.
"Look at this absolute unit"
Producing viral content is tough but it pays dividends – as the Museum of English Rural Life discovered. Their offbeat, self-deprecating comedy attracts hundreds and thousands of retweets or likes. Their image of "this absolute unit" drew over 100,000 likes on Twitter.
look at this absolute unit. pic.twitter.com/LzcQ4x0q38

— The Museum of English Rural Life (@TheMERL) April 9, 2018
VisitEngland recently released data about English attractions and their use of marketing and digital media.
17% of visitor attractions increased their marketing spend in 2017, while 10% decreased. Those that increased tended to be those that saw an increase in visitor numbers, growth predominantly driven by overseas visitors.
93% of attractions have a website, 89% use some form of digital communications (a slight increase on previous years). More than one third have an online booking system, at 37%.
Digital communications appear to be working. The attractions that used them saw a 2% increase in visitors. The attractions that did not saw a 3% decline.
The Instagram Generation
For the second year in a row, Instagram and Pinterest are becoming more in use by visitor attractions. 44% now use the social networks, up from 22% in 2015. However, it does appear that attractions are narrowing in on their social media use – the proportion of sites using "other" social media has more than halved since 2016. This suggests attractions are investing more time into the mainstream social media.
And some museums are purpose-built for the social media age. Pop-up museums, sometimes called Instagram museums, are making headlines for their photo-perfect moments. The Museum of Ice Cream, for example, features interactive exhibits themed around desserts such as chocolate, waffle cones, and rainbow sprinkles.
One of the most popular exhibits has been the Sprinkle Pool, a giant ball pit filled with the candy decorations and balloons.
Health benefits
This year, numerous studies have also touted the health benefits of visiting museums. In August, research by the University of California found that a one hour museum tour can alleviate feelings of chronic pain and reduce feelings of isolation.
57 percent of chronic-pain patients who attended reported a decrease in their pain levels. This lasted up to three weeks after the tour. Most participants also reported feeling less socially disconnected.
57% of chronic-pain patients reported a decrease in pain.
The health benefits are so pertinent that in Canada, Physicians can now prescribe a visit to the Montreal Museum of Fine Arts.
Exhibits that pull crowds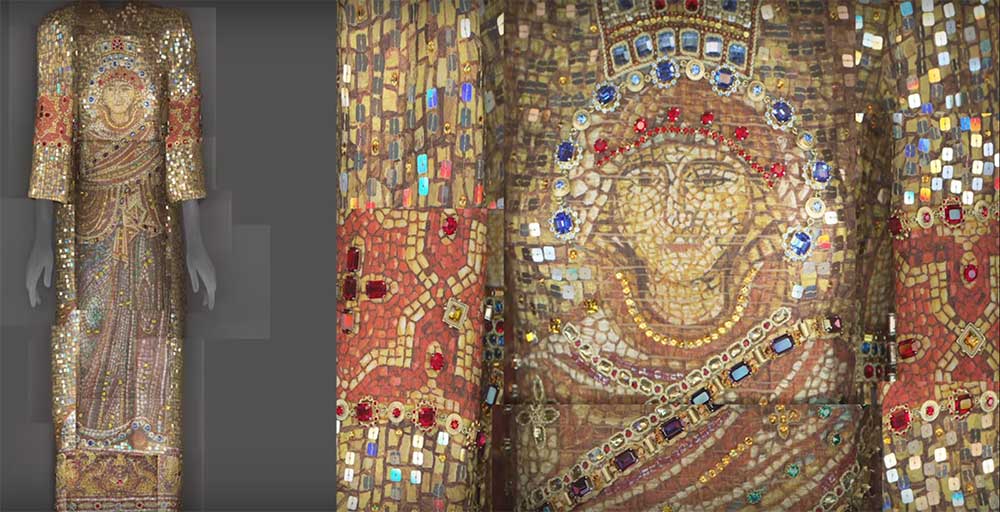 This year, museums have successfully pulled in the crowds with unique and novel exhibits. At The Met, the Heavenly Bodies: Fashion and the Catholic Imagination exhibit became the museum's most visited exhibition, attracting over 1.5 million visitors.
This year, the British Museum announced a manga exhibition that will be the largest of its sort outside Japan.
The V&A is also currently holding an exhibition to draw in a fandom crowd. Its videogame exhibition explores the innovations and stories behind video games.
The exhibition tells the story of videogame design since the mid-2000s. With at least 2.2 billion players worldwide, the reach and range of gaming is examined – as well as the creative and political ramifications.
It's also been an interesting year for brands and museums. Just this month, UK pub chain Wetherspoons announced their intention to build a museum about the history of the company. Scottish drinks company Tennent's will open a new visitor centre in the Wellpark Brewery, Glasgow, to tell the story of the brand's 130-year history. Furthermore, Lavazza, the fourth largest coffee company in the world, has opened a new coffee museum in Turin, Italy.
Main image: Rijksmuseum – 2014 – John Lewis Marshall