The City Corporation's Planning and Transportation Committee has approved plans for the new £300 million Museum of London at West Smithfield.
The plans to move the Museum of London to a new site at West Smithfield were first announced in 2015. In January 2020 the museum submitted its planning application for the site.
Preserving historic market buildings
The new site at West Smithfield is made up of historic market buildings, many dating from the Victorian era. This approval from the Committee will allow the museum to preserve much of the fabric of the buildings, creating atmospheric spaces for the new museum.
Alastair Moss, Chair of the Planning and Transportation Committee at the City of London Corporation, said "The Museum of London's plans for Smithfield Market represent a fantastic opportunity to sensitively revive these buildings and bring them back into use as an exciting and accessible destination for all of the City's workers, residents and visitors to enjoy."
Creating spaces to understand London
It is an important step forward for the Museum of London to open its new home in 2024. Sharon Ament, Director of the Museum of London said that "We are over the moon with today's decision, which takes us one giant step closer to achieving our vision and moving forward with this ambitious, once-in-a-generation opportunity."
She continued, saying that the historic buildings will allow the museum to create spaces to "delve into London's past, present and even to imagine possible futures. We will open these extraordinary buildings bringing them back into public use, at a time when Londoners are yearning to better understand who we are and how our city has developed."
A vibrant cultural area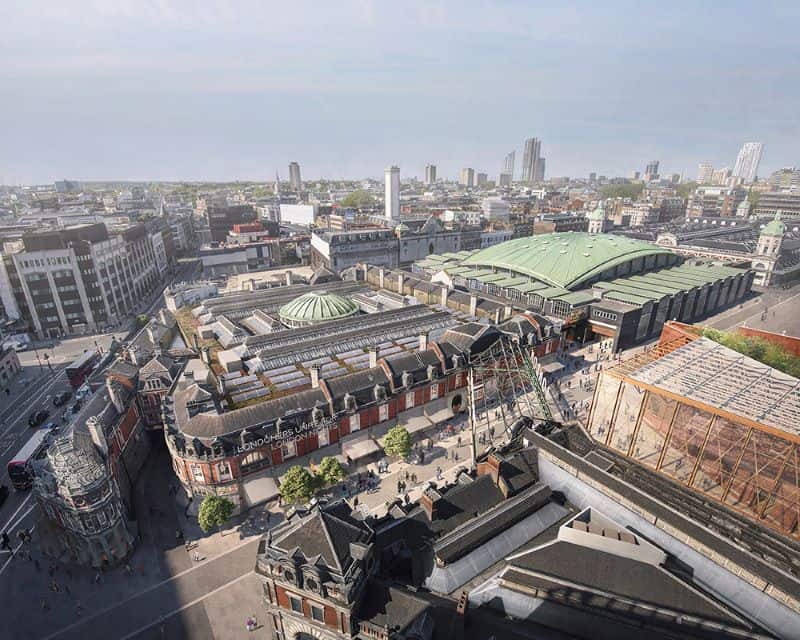 Its new home will also allow the Museum of London to reach every schoolchild in London through a world-class learning centre.
It is also a vital part of the City of London Corporation's Culture Mile vision. This vision aims to create a vibrant cultural area in the north-west of the City. In turn, this will help to revitalise the Smithfield area.
The Museum of London's design team has worked with architects Stanton Williams and Asif Khan, as well as conservations architect Julian Harrap to put together these plans.
The Museum of London will now work closely with the City of London Corporation to make sure that the necessary legal agreements are in place before works start next year.
A programme of public engagement showed widespread support for the museum's plans.
Images: Museum of London