Magical attractions are far from new, with an abundance of spellbinding offerings from theme parks such as Efteling, World of Wonders and Disney's Magic Kingdom. Witchcraft and wizardry remain a strong source of entertainment, and leading the way is Harry Potter.
by Bea Mitchell
Harry Potter lends its intellectual property (IP) to a wealth of magical attractions, experiences and stores. The Wizarding World of Harry Potter first launched in 2010 at Universal's Islands of Adventure, but the IP shows no signs of slowing down. After ten long years, it's now heading to Universal Beijing Resort.
The Chosen One doesn't have a monopoly on sorcery, though. Hasbro is taking Magic: The Gathering card game to new heights, Tyffonium dabbled in the occult with the launch of its magical VR experience, and Merlin opened the Gardaland Magic Hotel.
Amid the trend for other-worldly entertainment, Efteling launched its 30th fairytale, The London Resort is creating fantasy-themed lands, and Harry Potter is going to Tokyo. Game of Thrones is also getting its own Studio Tour, while Novaex Group plans to develop multiple themed entertainment projects across China, under the Magic Castle brand.
Efteling's 30th fairytale, the Six Swans
Last year, Efteling opened a new attraction called the Six Swans, bringing its 30th fairytale to life inside a hidden castle. Families can experience the relatively unknown tale by the Brothers Grimm either on foot or by riding a swan-themed boat.
The castle features 606 twinkling flowers that light up when the swans pass. Also, outside the castle, there are thousands of aster flowers.
"Fairytales have been the origin of Efteling since 1952," said Efteling CEO Fons Jurgens. "That is why we continue to enrich the Fairytale Forest with new stories. This beautiful and interactive addition underlines our role as guardian of the fairytale."
The fables and sorcery of the London Resort
The London Resort is a new theme park resort set to open in 2024 in the UK. Two theme parks will include six themed lands with themed rides and attractions as well as entertainment, esports, a water park, retail, dining and accommodation and venues for conferences and conventions.
It will be the first of its kind in Europe to be built from scratch since Disneyland Paris, and many of the themed zones are inspired by fables, sorcery, mythical beasts and fairytales.
The Woods is an enchanted realm influenced by fables and fairytales. Meanwhile, The Kingdom is an immersive realm of swords, sorcery, dragons and legend. The Isles features giant creatures, mythical beasts, jaw-dropping architecture and magnificent rides.
Wizards, forests and ice at Gardaland Magic Hotel
Merlin Entertainments previously opened the Gardaland Magic Hotel at Gardaland Resort. The hotel is inspired by the world of magic and features three different settings. These are enchanted forest, magic ice castle, and great wizard.
The hotel has 128 themed rooms. Here, they will feel the magic in the air and are welcomed by a huge wizard's hat. According to the CEO of Gardaland, Aldo Maria Vigevani, it is home to "magicians, elves, talking trees and magical creatures".
Room on the Broom – A Magical Journey
Last year, Chessington World of Adventures Resort replaced walk-through attraction Hocus Pocus Hall with Room on the Broom – A Magical Journey. The 10-minute experience begins with a pre-show inside an enchanted library. Then, the witch casts her spell, a cauldron bubbles and smokes, and a secret passageway appears behind a bookcase.
Guests follow the witch through a rotating tunnel before landing in a forest, a sunny meadow, and a swamp. Next up, guests find themselves in front of a fire-breathing dragon. They also meet a bog monster who frightens the dragon into a mirror maze.
Trolls, fairies and goblins at Evermore Park
Evermore, an immersive storytelling theme park, opened in Utah in September 2018. It invited visitors to become a knight, hunter or elf on a quest. The emphasis at Evermore is on interactive storytelling, and the adventure takes place in a fantasy hamlet. The immersive experience features theatrical performance, costuming, art effects, and technology.
Evermore characters include trolls, fairies and goblins. There are wandering minstrels, puppet dragons and even an executioner. The theme park breaks the year into three seasons, themed after mythologies – Mythos (summer), Lore (fall) and Aurora (winter).
Mythos is an enchanted festival of fantasy and magic, celebrating the wondrous grace of dragons, while Lore is a haunted experience with Celtic origins, and Aurora is a beautiful Dickensian Christmas landscape.
Fantastic Beasts (and where exactly to find them)
The Natural History Museum will be putting on a major new exhibition. This will showcase creatures from the world of Fantastic Beasts and Harry Potter. Fantastic Beasts: The Wonder of Nature, which is a partnership between NHM, the BBC and Warner Bros, was postponed until further notice in light of COVID-19.
The NHM will exhibit creatures, specimens and artefacts from its collection. Also on display will be objects and elements from the universe of JK Rowling's Harry Potter and Fantastic Beasts. The exhibition will feature 'spellbinding' digital installations and iconic features from the Wizarding World. This includes an Erumpent horn and the dragon skull from Professor Lupin's classroom.
Erumpent horns at NHM, and Dementors and Death Eaters
This came after Warner Bros and Niantic launched Harry Potter: Wizards Unite – a Pokémon Go-style augmented reality (AR) mobile game inspired by Harry Potter and Fantastic Beasts. The game overlays the Wizarding World onto the real world. Here, players can cast spells, brew potions and track down Dementors and Death Eaters.
Speaking of which, Universal Orlando's 'Dark Arts at Hogwarts Castle' projection mapping experience debuted in autumn 2019, taking guests to the darker side of the Wizarding World. Dark Arts features Death Eaters, who are let loose on Hogsmeade amid swirling fog and sinister green lights.
The Magic Castle's themed entertainment in China
Back in 2018, Jeson Zheng's Novaex Group revealed plans to develop multiple themed entertainment projects across China. They will be marketed under the brand The Magic Castle, a nightclub for magicians and magic enthusiasts, and the clubhouse for the Academy of Magical Arts in Hollywood.
Novaex has obtained an exclusive whole-category license to use the Magic Castle IP throughout China, Hong Kong, Macau and Taiwan.
"In China, the magic market is really big," said Zheng. "But everybody hates magicians, seeing them as like a teacher, trying to show off something they don't really know. So I decided to remove the magician role and create a purely special effects theme park. We will show the audience something floating in the air, or disappearing. Just like a computer does in Harry Potter and the Hollywood movies."
Making magical attractions with AR, VR, MR, and 3D
The attractions will fuse immersive technology with theatrical illusion and storytelling. They will include outdoor theme parks and indoor entertainment centres, as well as touring shows and consumer products. The first project has been earmarked for Guangdong and is set to open in 2021.
Working alongside Zheng on the project is magician Andrew Goldenhersh. He will combine sophisticated stagecraft and illusion with virtual reality, augmented reality and mixed reality. The result will be a unique magical experience.
"It will work, basically, by using a lot of special technology: a blend of AR, VR, MR, 3D and hologram projection," said Zheng. "However, those computer-based technologies never actually make audiences feel this is real, that you can touch it with your hands. So we are going to combine them with stage technology and special effects."
Fortune-telling and divination with Tarot VR
Tyffonium dabbled with the occult when it launched virtual reality experience Tarot VR: Voyage of Reverie. Tarot VR is now available at the company's flagship Odaiba location. It is co-developed by Tyffon and Zappallas – the leading fortune-telling contents provider worldwide.
Tarot VR makes the divination experience and tarot reading the story itself. The game offers people a new way to understand the symbolic meaning behind their chosen tarot card. Then, they can explore a virtual world based on their choice. Afterwards, visitors receive a real card with the same design as the tarot card experienced in the VR space. They also get an explanatory book containing their result.
Hasbro's expansion of Magic: The Gathering
As the trend for magic-themed attractions grows, Hasbro is taking its Magic: The Gathering card game to new heights with a digital game, esports league, and animated series on Netflix. Hasbro is expanding its digital offering for Magic: The Gathering. However, it may move its intellectual property (IP) to location-based entertainment (LBE) in the near future.
Magic fans can now experience the tabletop game digitally on Magic: The Gathering Arena, with KeyBanc Capital Markets analysts (via Bloomberg) estimating that nearly three million active users will be playing MTG Arena by the end of 2020. That figure could grow to nearly 11 million by 2021, especially if Hasbro release a mobile version.
Magic: The Gathering's enchanted animated series for Netflix
Netflix and Joe and Anthony Russo have also joined forces with Wizards of the Coast and Hasbro's Allspark Animation. Together, they are making Magic: The Gathering into an animated series. "We have been huge fans and players of Magic: The Gathering for as long as it has been around, so being able to help bring these stories to life through animation is a true passion project for us," said Joe and Anthony Russo.
Magical attractions at WB Studio Tour London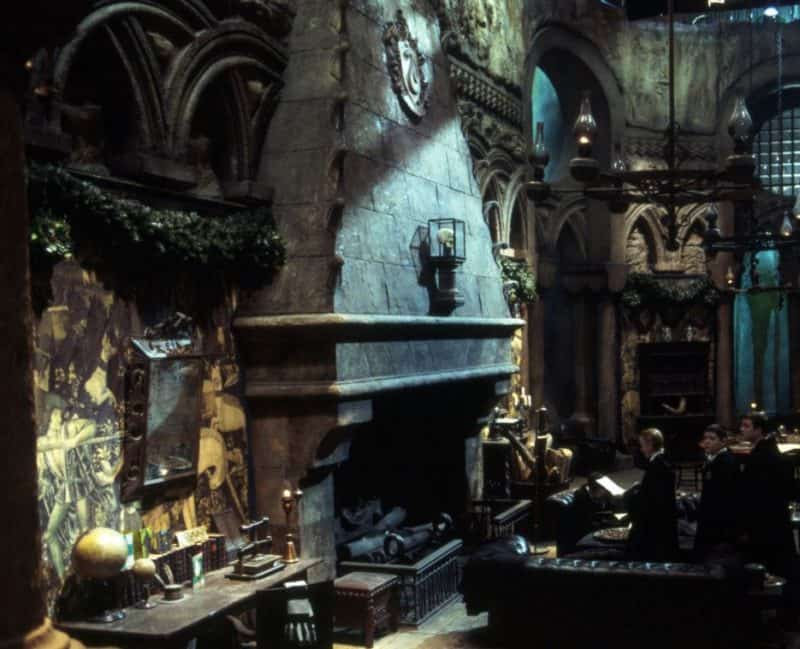 Warner Bros Studio Tour London – The Making of Harry Potter is a permanent exhibit offering an authentic behind-the-scenes look at the Harry Potter films, including sets, costumes, props, and now bottled Butterbeer.
In 2019, Warner Bros. Studio Tour London – The Making of Harry Potter unveiled its biggest expansion to date with the Gringotts Wizarding Bank. This includes a gallery of goblins, and the grand banking hall, featuring towering marble columns and crystal chandeliers. There are also inkwells, quills, ledgers and piles of Galleons, Sickles and Knuts on the goblin tellers' desks.
Once through the banking hall of Gringotts, guests will enter the depths of the Lestrange vault, used to store the treasures of Bellatrix Lestrange. These include the Sword of Gryffindor and Helga Hufflepuff's Cup, one of Voldemort's Horcruxes.
Gringotts Wizarding Bank
Warner Bros recently announced that fans will get to explore the Slytherin Common Room for the first time at the Harry Potter tour. As well as the grand fireplace, several costumes worn by the Malfoys and Lord Voldemort will be on show.
In September 2019, the tour's retail and dining expansion launched. Lumsden Design completed a total refit of the retail areas and created three new eateries, Hub Café, the Frog Café and the Food Hall. Hundreds of authentic prop potion jars decorate the Hub Café. Meanwhile, the Frog Café features murals of the Marauder's Map.
The Food Hall takes inspiration from Hogwarts' Great Hall. It includes a recreation of the vaulted ceiling 'bewitched' to look like the night sky with floating candles. The retail experience also underwent a redesign to become a series of shops within shops, based on Diagon Alley.
Magical attractions – retail and dining
"For a project like this, it's important to understand that storytelling doesn't start or stop with the tour. It starts the moment the visitor arrives and permeates all spaces from café to retail and beyond," said Lumsden's design director James Dwyer.
King's Landing at Game of Thrones Studio Tour
Councillors have now granted planning permission for a £24m Game of Thrones Studio Tour, an interactive tourist attraction located at Linen Mill Studios in County Down, Northern Ireland. The studio tour will be similar to the Warner Bros Studio Tour London, featuring the show's sets, costumes, weapons and props.
It will also boast a retail area selling GoT merchandise, as well as a restaurant, terrace and cafe area. In addition, the immersive attraction will include sets of Dragonstone's Throne Room and Map Room. Plus, there will be Castle Black's Mess Room, Cersei's Courtyard in King's Landing, and Winterfell.
According to HBO: "Guests will be treated to an up-close and personal look at a wide selection of items pulled straight from the screen. [They will] have the opportunity to walk through authentic set pieces from some of the show's most iconic scenes."
GoT fans can enjoy the new magical attraction in NI
"It's going to be an immersive experience where fans will feel like they are inside their favourite sets from the show," said Jeff Peters, HBO's vice president for licensing and retail (via The New York Times).
To celebrate the final season of Thrones, HBO and the American Red Cross partnered to ask fans and blood donors to 'Bleed for the Throne'. GoT author George R.R. Martin also joined Meow Wolf as 'chief world builder'.
Hagrid's Magical Creatures Motorbike Adventure
Featuring rich sets, groundbreaking coaster technology and a captivating storyline, the Wizarding World of Harry Potter's latest addition, Hagrid's Magical Creatures Motorbike Adventure, is highly-themed and immersive.
Before taking off on a journey through the Forbidden Forest, riders enter abandoned ruins behind Hagrid's hut. This is where their Care of Magical Creatures class begins. As they make their way to the enchanted motorbikes and sidecars, guests will see materials from the class, including a makeshift nursery where Hagrid kept his Blast-Ended Skrewts.
Hagrid attraction is the latest magical addition at Universal
Other rare magical creatures featured in the new attraction include a majestic Centaur, a swarm of mischievous Cornish pixies, and Fluffy, the three-headed dog. The coaster careers around the forest at up to 50 mph, skimming obstacles and getting stuck in Devil's Snare.
To celebrate the opening, Harry Potter stars recited the iconic spell 'Wingardium Leviosa', revealing the entrance and welcome guests. As they said the spell, Hagrid's supplies for tending magical creatures – including trunks and storage containers – magically flew away.
Retail reimagined at Platform 9 ¾ Shops
Harry Potter stores at Heathrow, Gatwick and King's Cross generated more than $26 million of revenue during a 15-month period across 2018 and 2019. According to Forbes, financial statements show that the three stores generated $26.1 million (£20.1 million) of revenue over 15 months to the end of February 2019.
The Harry Potter stores are located in the departure lounges of Heathrow Airport and Gatwick Airport. One can also be found at King's Cross railway station, which features in the books and films. The King's Cross store resembles a dormitory in Hogwarts Castle. Here, a fake mezzanine floor features bookcases, globes and leather trunks. In addition, there is a 'Platform 9 ¾' photo opportunity at King's Cross.
Meanwhile, Warner Bros is expanding its retail offering, opening the first official Harry Potter flagship store in New York City. It will boast the world's largest collection of Harry Potter and Fantastic Beasts products. Plus, there will be retailtainment experiences evoking the magic of the Wizarding World.
The magical attractions of Harry Potter in Tokyo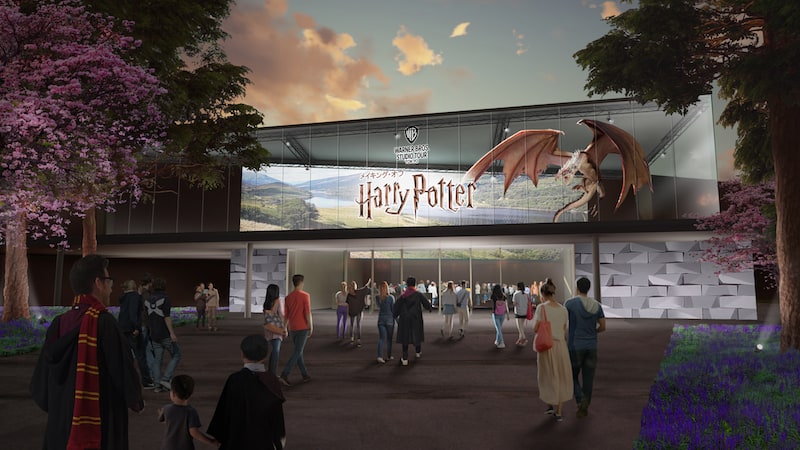 Tokyo is getting its own version of Warner Bros Studio Tour London – The Making of Harry Potter, set to open on the grounds of Toshimaen amusement park in 2023.
Warner Bros Studio Tour Tokyo, which was originally thought to be a theme park, will be developed in phases and will be the second of its kind in the world. The indoor studio attraction will offer experiential entertainment, taking visitors on an exciting behind-the-scenes tour of the Wizarding World.
The Studio Tour Tokyo will feature special elements, including movie sets designed and built by the creators of Harry Potter and Fantastic Beasts. There will be original costumes and props, with the tour covering an area of around 30,000 square metres. The exhibition space within the 'sound stage' and 'backlot' zones will take around half a day to walk through.
Can we predict the future of the attractions industry?
We're not soothsayers and are yet to master the art of divination. But it looks like the magic trend is here to stay. Why? Well, Warner Bros Games has just released a first look at Hogwarts Legacy, the first-ever open-world role-playing game set in the Wizarding World, coming in 2021. There are also more magical attractions to come. For instance, experiences inspired by Game of Thrones, Fantastic Beasts, Magic: The Gathering, and The Magic Castle.