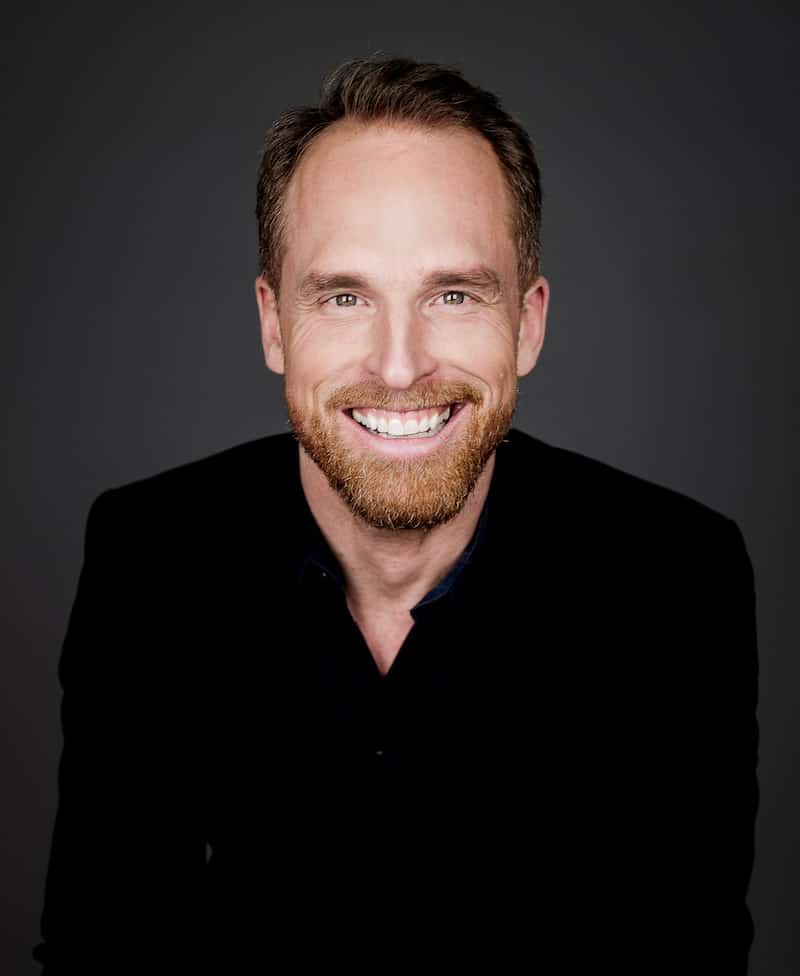 Christer Fogelmarck is CEO and president of Parks and Resorts Scandinavia, the group that runs Gröna Lund and three other Swedish amusement/animal parks. Talking to blooloop, he reflects on a challenging 24 months, whilst highlighting a domestic-led recovery strategy.
Between autumn 2019 and June of this year, Parks and Resorts' two amusement parks – Gröna Lund and Skara Sommerland – endured a combined closure of over 1,000 days. The saving grace last season came from the fact that the company's two animal parks – Kolmården and Furuvik – could stay open, albeit with capacity restrictions.
Total attendance across the group last season was 570,000, versus over 3 million in a normal year. With over SEK 1 billion (€100m/$115m) in lost sales, the group recorded an operating loss of SEK 270 million. In 2019, it made a SEK 63 million profit.
But there's hope on the horizon.
A SEK 400 million (€40m/$46.5m) investment from the Swedish pension fund AMF last December gave Parks and Resorts the oxygen it needed to survive the pandemic. Gröna Lund, Furuvik and Kölmarden have been enjoying successful Halloween 2021 seasons, after an encouraging summer. Meanwhile, new rail links promise fresh potential for the company's sites outside Stockholm.
The evolution of Parks and Resorts Scandinavia
"Parks and Resorts Scandinavia is a heritage name from the previous owners who wanted to put it on the stock market and make a grand exit," says Fogelmarck. "We kept the name as we built the company. But for now, there is no strategy to expand outside of Sweden."
The current owners of the business took control in 2006 after its founders faced financial difficulties. Previously a tattoo artist, Johan Tidstrand had a great passion for amusement parks and roller coasters. With his sister Helena Tidstrand and his friend Mattias Banker, a former surgical implant salesman, they were ready to embark on a professional new ride.
The group they acquired comprised at the time Kolmården, Gröna Lund and Skara Sommerland. In 2010 they added Furuvik to the portfolio. Over the past 15 years, they have invested SEK 2.2 billion (€220m/$258m) into the four parks, adding new rides, themed areas, animal habitats and lodging.
The appointment in 2013 of former Liseberg CEO Mats Wedin as a P&R board member signalled the relative newcomers' commitment to the industry. And the retention of long-serving staff such as Gröna Lund rides manager Peter Osbeck and public relations manager Annika Troselius provided continuity.
Christer Fogelmarck's introduction to the attractions industry
Fogelmarck was brought into the business in 2011, initially as marketing director. President and CEO since 2014, he came from a different but not entirely unrelated sector.
"My career was in events and sponsorship. I was managing the ATP [tennis] Tour. This led to me working with Eventum, which became Live Nation, and Atlantic Film.
"I had heard of Parks & Resorts Scandinavia but didn't know much about them when I was headhunted in 2011. [Former CEO] Jan Roy said, 'We have the perfect job for you'. I said I already have that job. But I soon realised my background in events was similar. Each industry is about making people feel good, only instead of temporary events you are dealing with seasonal attractions."
"When I finally met Johan and Mattias, I felt a connection; business-wise, culture-wise, and personality-wise. I couldn't resist."
Fogelmarck credits Roy for creating a corporate culture within Parks and Resorts:
"Ten years ago, we were still like four parks doing their own thing. Jan was the first CEO to pull us together, to start centralising. Not only to save money but also to create the same quality in terms of security, service and guest relations. At the same time, we are proud of the history of our parks and want to maintain the difference between each property."
The Parks and Resorts Scandinavia portfolio
With nearly 1.7 million visits in a normal year, Gröna Lund is Sweden's second busiest amusement park. Located on the island of Djurgården in central Stockholm, the 37,000 square metre waterfront property dates back to 1883 and features over 30 rides and attractions including eight roller coasters and four tower rides.
Like other Scandinavian city parks, Gröna Lund is also noted for its concert programme. Over the years, such famous names as Bob Marley, Elton John, Jimi Hendrix, Lenny Kravitz and Zara Larsson have graced the stage in the heart of the park.
Located in beautiful countryside 150km southwest of Stockholm, Kolmården is home to over 600 animals from all over the world. These range from birds of prey to dolphins and tigers. Under Parks and Resorts' ownership, the 1.5 sq km property has also evolved to include a number of rides and themed experiences. The 46-year-old wildlife park is also home to the Vildmarkshotellet hotel.
Regional parks with character
Like Kolmården, Furuvik was a former municipally-owned park, but with a history dating back as far as 1900. Situated outside of the city of Gävle (approx 170km north of Stockholm), it features a 'Tivoli' (amusement park), zoo, adventure pool, hotel and concert venue. Since 2008, it has also been home to the only primate research station in the Nordic countries.
Skara Sommarland, 135km northwest of Gothenburg, is Scandinavia's largest water park with 12 major water rides, including five by ProSlide. Combined with an additional Tivoli area, it features around 45 rides and attractions in total. Operational each year from May until August, it also features a popular camping ground.
Parks and Resorts Scandinavia strives to add something new to each of its properties every two years. However, certain parks have benefitted from more intense periods of investment in order to raise attendance and cash flow in order to develop faster.
This strategy has been successful at Kolmården. After testing the water with a rollercoaster, Delfinexpressen (by Vekoma) in 2009, more rides would follow. But first came a safari experience with a difference in the shape of Safaribanan. Opened in 2011, the cable car installation from Doppelmayr glides over the park's lion and giraffe habitats. Jora Vision designed the African-style building housing the loading station.
Coasters come to Kolmården
Bigger things began happening in 2015 with the arrival of Bamses Värld. Also designed by Jora Vision, the family-friendly area is dedicated to a cartoon bear described by Fogelmarck as, "The Mickey Mouse of Sweden."
The themed area is credited with lifting the park's attendance by 40% in its first year, and it was expanded two years later. It is now home to seven rides from Zierer and Zamperla, including the family coaster Godiståget. Guests can even buy pots of honey as featured in the Bamse books.
Then, in 2016, Kolmården attracted attention from thrill-seekers far and wide when it launched Wildfire. The wood-steel hybrid coaster from Rocky Mountain Construction was the first of its kind in Europe. With over 1.2km of track, a maximum height of 56m and a top speed of 115km/h, the SEK110 million (€11m/$12.8m) ride certainly made a statement.
"People asked: Is Kolmården becoming Gröna Lund?" says Fogelmarck. "That was not our intention, but we wanted to be transparent.
"We said we have a fantastic animal park attracting 500,000 people every year, but that is not enough. We lose money. So we can go one of two ways. Either we cut down, make it a smaller park without the same commitment to outside wildlife. Or we look to attract more people so we can finance this beautiful animal park. In simple terms, an investment in Wildfire is an investment in the animals."
Accommodating animals and developing staff
Parks and Resorts Scandinavia plans a further 1,200 sq m expansion of Bamses Várld for 2022, including a Flying Tigers ride from Zamperla. Named Skalmans Flygskola, Jora Vision will again be on theming duties. Yet animals remain integral to the park's offer.
"In designing Wildfire, we had our animal people involved so we would not disturb the wildlife. That was an amazing process," says Fogelmarck. "It really transformed our organisation in terms of getting people from different parts of the business to work together.
"From training dolphins to building the Monster, the skills in our company are so diverse. My skill is to identify people, know what they are good at, and give them the things around them so they can be really good at it. I am still learning some ways; I know a little about a lot."
King of Coasters
Launched this June, Monster is Gröna Lund's biggest attraction to date. The 700m-long inverted coaster (top speed 90km/h) opened this June and took three years to construct. Its 34m first drop is perfectly choreographed to give riders an exhilarating plunge down towards the water.
Subtitled 'King of Roller Coasters', the ride comes with an entertaining backstory. When Stockholm's metro system was built, so we are told, there were plans for a station underneath Djurgården. However, construction was abruptly stopped, and the station was sealed with concrete. Yet something is rumoured to have come to life in those deep dark tunnels.
Several decades later, during the excavation for Gröna Lund's new coaster, the abandoned metro station was discovered. This now serves as the loading station for Monster.
To accommodate the attraction, significant work had to be done on-site. In fact, one-third of the Tivoli area has been transformed and the world-class coaster is surrounded by new themed environments, games and F&B outlets. In total, this was a SEK 450 million (€45m/$52m) project.
The park's smaller footprint also explains the presence of its four-tower rides, two of which – Eclipse (Star Flyer) and Ikaros (Intamin Sky Jump) – were added under the park's current ownership.
Parks and Resorts Scandinavia grows Gröna Lund
As its flagship property, Parks and Resorts Scandinavia has even bigger ambitions for the Stockholm institution.
"The goal now is to fulfil our dream of expanding the park on our parking lot," says Fogelmarck. "It's been an ongoing process for decades. We're not there yet, but we have never been closer."
"For many tourists and also Swedish domestic travellers, the Djurgården is their main reason to visit Stockholm. As well as Gröna Lund, it is home to many historical buildings, museums and restaurants.
"About 15 million people visit every year, so 200 parking spaces does not make a lot of difference. We are working with the municipality to make this part of the island car-free. You should come here by boat, by tram, or you should walk or cycle."
Whether it's 'flygskam' (flight shame), the pandemic, or a bit of both, the staycation trend is on the rise in Sweden. Which is good news for a domestic attraction operator like Parks and Resorts Scandinavia.
Domestic demand for accommodation
Fogelmarck says he sees further potential for Furuvik since the opening two years ago of a train station just 50 metres from the park's front gate. This puts it within less than two hours' reach of Stockholm, about the same time it takes to drive.
"That creates a whole new set of opportunities in terms of growing Furuvik as a destination. We have added attractions to the Tivoli area. Three years ago, we put in a beautiful hotel by the seaside. It was only a small investment, but it's often fully booked."
"What we see is that as soon as we introduce new ways of spending time at the resorts, whether it's hotels or premium cabins, the demand is there," adds Fogelmarck. "And it's domestic guests that are coming."
There are also plans for more cabins at Skara Sommarland, which upped its thrill quota this season with the Snake. The audacious adrenaline ride from Funtime debuted at Gröna Lund in 2019, but with less competition from other aerial rides, really stops guests in their tracks at Skara. And at Kolmården, which already boasts a lightly-themed safari hotel, a speedy new rail link to the capital will open in the next 10 to 15 years.
Sweden's pandemic park crisis
It was Skara Sommerland that endured the longest closure during the pandemic: 580 days (August 25, 2019, until June 21 of this year). The plight suffered by Sweden's amusement parks during the last two years is at odds with the nation's overall lighter touch to COVID-19 regulations, compared to most other countries.
Whereas the nation's bars, restaurants and shops have never been required to close during the pandemic (though they have faced some restrictions), most attractions were forced to close for the whole of 2020 and the first half of 2021.
Initially, there was a ban of gatherings of more than 500 people, then just eight. However, the park's prolonged period of closure was due to a piece of legislation dating back to the 1950s that groups together indoor and outdoor venues ranging from amusement parks to festivals, nightclubs and even public demonstrations.
No exceptions were made, regardless of the space inside each venue.
"Everybody knows that the risk of COVID is not the same outdoors," says Fogelmarck. "The government told us that they could see we were professional enough to open, yet they couldn't change the legislation. Because if they let us open, they would have to let festivals and demonstrations go ahead too."
"It felt like the crisis support that was put in place was designed for old industry in Sweden. We have got some money now, but it's not nearly enough to cover being closed for such a long period of time."
Parks and Resorts Scandinavia weathers the storm
Exempt from the legislation covering most other kinds of attractions, Swedish zoos and animals parks could open last year. However, things were not straightforward either for Furuvik or Kolmården since each features rides as well as animals.
The law allowed just one ride to operate at a time, with a maximum of eight people. That was easy enough to do with Draken, Furuvik's new small family coaster for 2020, but almost impossible when it came to Wildfire at Kolmården. Some days, it was easier not to operate any rides at all."
"We had very reduced numbers, but having the animals parks opened helped us in many ways," says Fogelmarck. "If you see our organisation as a muscle, and you have a little bit open, at least the muscle is getting some training. You keep more people, you remember what to do, and you show the authorities that you are able to do it."
Nevertheless, some painful decisions had to be made, and around a third staff had to be let go across the group. Prior to COVID, says Fogelmarck, Parks and Resorts Scandinavia was in its best financial position ever, with enough money in the bank to sustain two rainy summers.
"We have weathered storms before. But this was so hard, so long. If it hadn't been for refinancing the company last year [with AMF], I don't think we would have survived."
A new pricing model for Gröna Lund
The pandemic also forced Parks and Resorts Scandinavia to re-examine Grona Lünd's pricing structure. Whilst the park's regular annual attendance is high (equivalent to over 15% of the Swedish population), the numbers through the gate are swelled by repeat visitors.
"As a city park, people have always been welcome to come here the way they want to," says Fogelmarck. "To enjoy a concert, do some rides, or just stroll around and eat some food. That's why there were traditionally different ways of getting in; from just paying a small entrance fee, to buying ride tickets or an annual pass."
"However, with COVID this year we are allowed to have just over 3,000 guests in the park at a time. So we launched a 'Ticket to Ride' concept, where everyone pays the same and it's all included. The guests get a better experience, and don't have to stay as long to do so many rides."
Prices start at SEK 265 (€26.50m/$30.75m). To increase capacity further, there are two sessions a day: from 9:30 am to 3:00 pm and then 4:00 until 10:00 pm.
"You also need to pre-book," adds Fogelmarck. "So we know how many people are coming. In June, we had already sold a third of the tickets for the season. That was mind-blowing."
Friendly competition
With more than 3 million visits in a normal year, Liseberg over in Gothenburg entertains substantially more guests than Gröna Lund.
"They do what they do really well," says Fogelmarck, "but of course it would be nice to beat them. They also have more land. But if you look at the East Coast with Gröna Lund, Kolmården and Furuvik, together we can be the Orlando of Scandinavia!"
So will there be more cross-promotion between the trio of venues?
"You can see us going in that direction in future, definitely."
Rather than a rival, Fogelmarck views Liseberg as a best friend. "Now more than ever," he says. "I have been speaking to Andreas [Andersen, CEO] almost every day for the past year-and-a-half.
"It's been important to educate our politicians about our business models. We're not just somewhere you come in your spare time. We employ many people, and businesses around us benefit when we're open. From a municipal, regional level, politicians are very aware of this. But on a national level, they really don't understand."
Part of the business model of both parks are their annual concert programmes, still sadly suspended due to the pandemic.
"We will go back to concerts when we are allowed for sure," says Fogelmarck. "It's part of our brand, it's part of our soul. At Gröna Lund, we have photos lining the wall of every artist that's ever been here. It's amazing, you can really feel the history."
Top image: Gröna Lund