SeaWorld CEO Marc Swanson revealed the company is looking to expand by building hotels and adding new rides in an interview with the Orlando Sentinel.
SeaWorld's parks across the US do not include hotels, unlike Disney, Universal and Legoland resorts. "This is a strategy now that we've become more recently focused on executing," said Swanson.
"We have some land parcels and some other things that could make for some exciting hotel locations either on our park property or adjacent to our parks," he added.
"It's something that we would look at across multiple parks. Nothing specific has been determined, but certainly Orlando would be one that we would consider but same for our other locations."
SeaWorld parks in US adding hotels
Swanson was made CEO of SeaWorld Entertainment on May 5. He had served as interim CEO since April 2020 when Sergio Rivera resigned his post just five months after taking the job.
He also confirmed the company will continue to add new rides and attractions. "We're going to continue to have new rides and attractions," Swanson said.
"Our goal is to have something new in every park every year – and that would certainly include the parks in Florida." These include SeaWorld, Aquatica, Discovery Cove and Busch Gardens Tampa Bay.
"We have some things that we can't obviously announce right now, but I think people will be excited when they see the future plans for not only our Florida parks, but really our parks all across the country."
SeaWorld previously had to pay investors $65 million when a federal judge approved a settlement six years after the company was sued for allegedly deceiving stockholders about the negative impact of Blackfish on attendance.
New rides and attractions at SeaWorld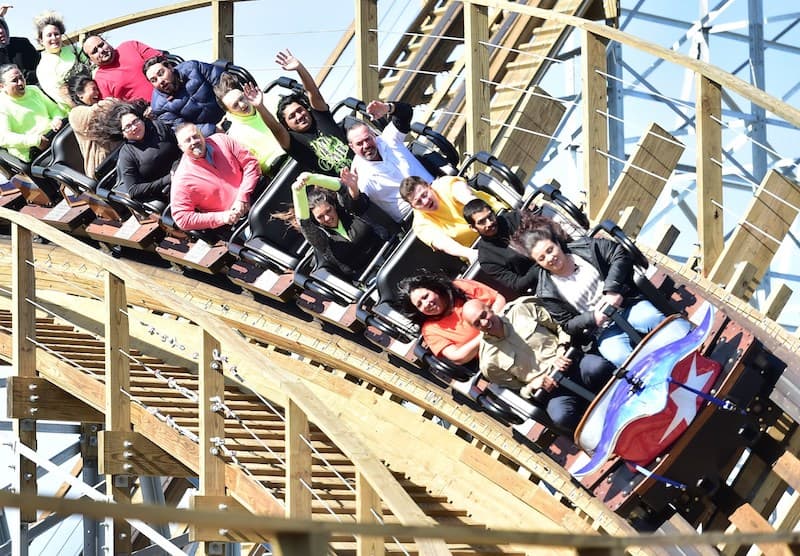 On the subject of orcas at SeaWorld, Swanson said they will be "with us for some time obviously". He added: "If you think about it, orcas can live for decades."
"We have several orcas that are younger," Swanson said. "So we're going to continue to showcase and educate people about those animals and and all the other marine mammals in our parks as well."
However, the company will continue to focus on its animal rescue teams, with Swanson saying: "That's something that we're very proud of doing."
SeaWorld Orlando recently relaxed its COVID-19 policies, including removing required temperature checks and allowing vaccinated guests to visit without face coverings.
Images: SeaWorld Entertainment