By Alhasan Kaabous Alzaabi, VP of Operations at Farah Experiences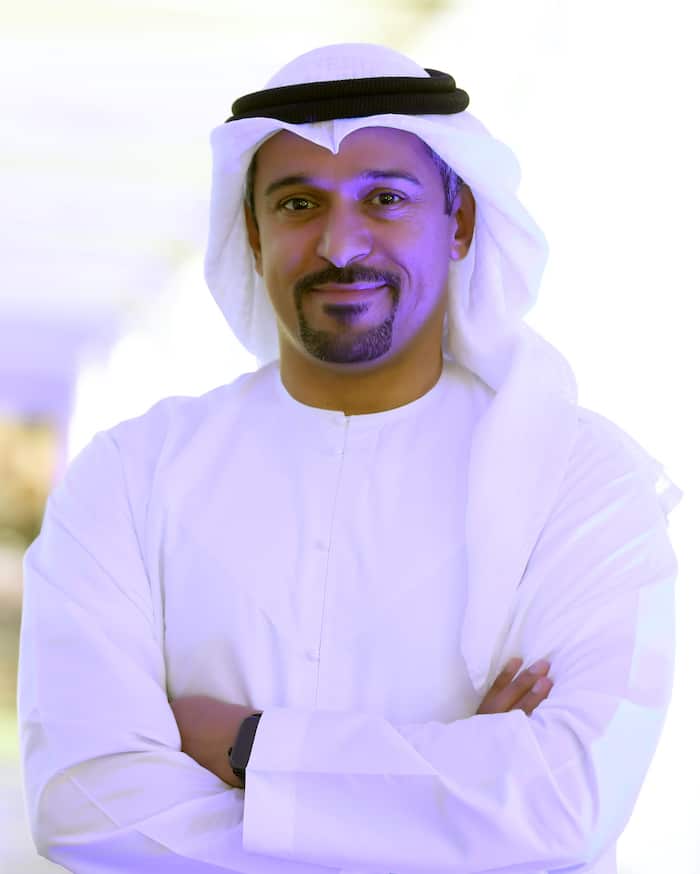 Like many sectors that are evolving quickly, entertainment is at an exciting turning point. With the acceleration of the digital age, there's no doubt that advanced technology will transform the entertainment industry in the next 20 years.
This hardly comes as surprise given that consumers have, time and time again, signalled their hunger for tech-enabled immersive experiences.
The line between reality and fantasy will continue to be drawn and redrawn. Players in the space are seeking to elevate visitor attractions by way of state-of-the-art technology and innovation.
Did the pandemic incite this hunger?
Boldly speaking – no. Yes, COVID-19 disrupted many sectors (the leisure and entertainment industry included). But it would be too reductionist to pin the trend towards tech-powered immersive experiences on the pandemic alone.
That said, it has definitely accelerated the drive for many to adopt and foresee what kind of visitor experiences would coax consumers in, following the global health crisis. McKinsey famously dubbed this phenomenon, "the quickening"; referring to the way in which crises tend to hasten already existing trends.
For the entertainment sector, we have most certainly leapt ten years forward, considering how drastically physical experiences were altered, and the increasingly important role that advanced digital technologies continue to play.
Advanced technologies and the guest experience
When we examined our own business, we realized that the pandemic has forever changed the guest experience. The world has witnessed a massive behaviour change. Concerns about health and safety are now top-of-mind for consumers, and a critical part of the overall entertainment experience and customer journey.
At Yas Theme Parks, we knew that the key to reassuring our guests, both old and new, was by taking their safety as seriously as possible.
For starters, we implemented strict precautionary measures. This included operating at lower capacities, mandating mask-wearing, thermal screening and enforcing social distancing both in-park and on rides/attractions.
We then took things a step further by becoming the first parks in the MENA region to introduce contactless experiences. Through the use of advanced FacePass technology, our guests are now able to enjoy completely touch-free entry at turnstiles. This is in addition to contactless payments at select dining and shopping outlets at each of our theme parks.
FacePass delivers a seamless guest experience. And it also gives our guests that added peace of mind and safety by minimizing physical touch. This goes a long way to enhance their health and safety during this time.
When it comes to entertainment – is the technology component enough?
The success of a modern visitor attraction cannot be narrowed down into one bucket. So, no, technology alone will not suffice.
A dedicated VR park may be able to build brand equity on state-of-the-art attractions alone. But, when it comes to theme parks, guests are looking for an attraction that has it all. They want world-class rides, fan-favourite IPs that they know and love, top-notch dining and shopping, and seasonal entertainment, in addition to unique theming and advanced technologies that transform their physical surroundings.
That means orchestrating a perfect harmony of elements to make guests feel as though they have stepped into a completely new universe. Spatial design, interior architecture, dynamic sound and lighting that evolve throughout the day are just a few of the elements that can take a theme park from 'cool' to awe-inspiring.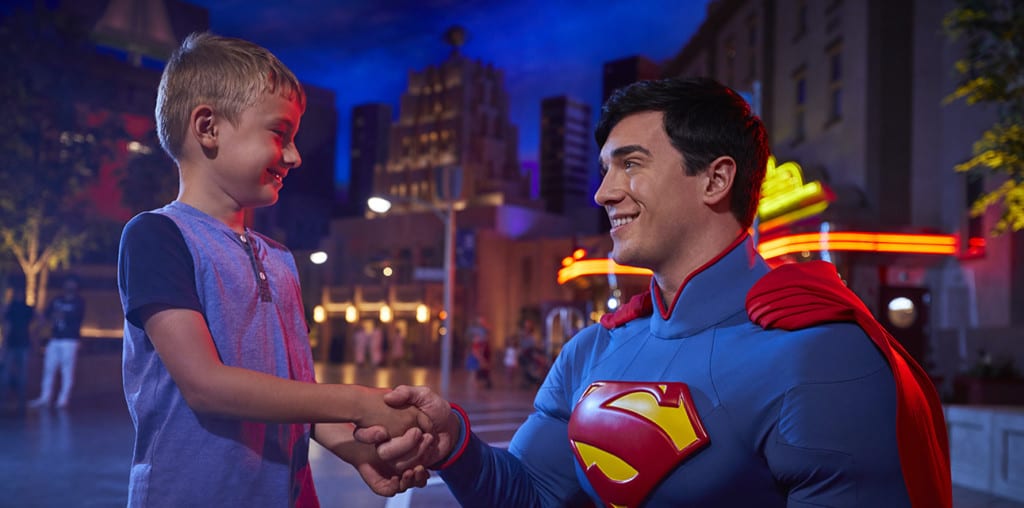 Warner Bros. World Abu Dhabi is one such park that does this seamlessly across six uniquely themed lands. The Park's hand-painted facades are incredibly detailed. Plus, each land also has its own dynamic lighting, sound and music effects as well as a carefully planned roster of character appearances.
From the jubilant servers at Metropolis's Big Belly Burger to the peeling "WANTED" posters of DC Super Villains plastered on the walls of Gotham City, the intricacies of the Park's theming take the guest experience to the next level.
At the same time, the park's rides include some of the region's most high-tech. From 5D motion graphics to state-of-the-art flight simulators, there's a bounty of advanced technology and ride media. These help to create truly unique and unforgettable guest experiences every time.
Are advanced technologies a must-have in this day and age?
The industry is trending hard towards the integration of advanced technologies. So, more conservative players will find themselves left behind if they are not able to adapt.
Ultimately, however, the future of the entertainment industry undeniably lies in the hands of those who can succeed at human interaction. Both through the thrill of immersive experiences and full sensory storytelling.
By creating these experiences, we are making visitor attractions more enjoyable. And we are also pushing the boundaries of reality. As customers grow and experience more, they also begin to expect more. This drives us to continue innovating and elevating our holistic offering.
Advanced technologies, therefore, while an important component of creating an immersive experience, are not the only component to consider when aiming for guest experience excellence.
Mohamed Al Zaabi, Miral CEO, is speaking exclusively at V-Expo, alongside a stellar line-up. Tickets are on sale now.