There are plenty of exciting new parks, rides and experiences set to open around the world.
The best new themed attractions for 2020
16) Expo 2020 in Dubai, UAE
Set to open this October, the next World Expo in Dubai will be huge. The 1083 acre site will attract visitors from Dubai and Abu Dhabi as well as all over the world. The overall theme is "Connecting Minds, Creating the Future".
Expo 2020 Dubai will feature highly-themed pavilions from nations from around the world. It will be open from 20 October 2020 until 10 April 2021, making it a must-see attraction before it closes.
15) Knott's Bear-y Tales: Return to the Fair at Knott's Berry Farm, USA
The next item on our list of the best new themed attractions brings a certain amount of nostalgia. For 2020, Knott's Berry Farm is closing its Voyage to the Iron Reef interactive dark ride and transforming the experience into a new attraction. It will be themed around the characters and story from Knott's Bear-y Tales, a beloved former dark ride that closed in 1986.
The new "Return to the Fair" version of Knott's Bear-y Tales will take place in the same building where the original ride once stood. However, the new ride will feature digital projection technology rather than animatronics and real-world scenery.
14) Underland at Liseberg, Sweden
Liseberg removed an old children's dark ride (Sagoslottet) a few years ago. Now, the park is adding a new family dark ride, along with an expansion to the park's themed children's land, Kaninlandet (Rabbit Land).
The new dark ride, Underland, will transport guests into the secret underground world of the rabbits.
13) Unnamed Themed Park (formerly 20th Century Fox World) at Genting Highlands, Malaysia
After being under construction for the past several years, the park formerly known as 20th Century Fox World is finally set to open in 2020. Following a legal fight with Fox over the use of its IP in the new park, it is yet to be named.
One thing we do know is that it will include a whole slate of highly themed adventure attractions. From themed coasters, flying theatres, special effects dark rides and much more. I have little doubt that we can expect some great new attractions to appear once the gates are finally open.
12) Legoland New York, USA
The opening of a brand new theme park is a rare thing. And the new Legoland New York park will be the biggest Legoland theme park ever built, so we should expect something extra special.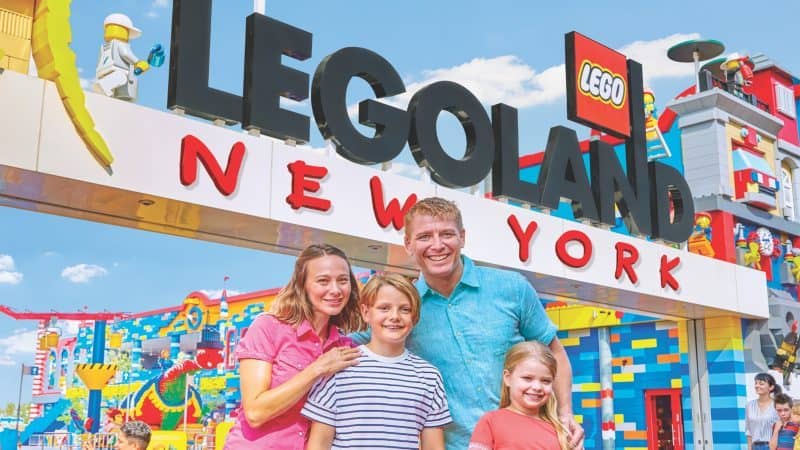 Legoland theme parks are always highly themed environments, where every bit of proposed theming is broken down and rebuilt brick by brick. Quite literally.
11) Mystic River Falls at Silver Dollar City, USA
Built on a massive scale, an entire area of the already highly themed Silver Dollar City theme park is being rebuilt and transformed into a brand new $23 million themed river rapids attraction.
The new ride will be nearly a half-mile in length. It will feature rapids, hair-pin turns and a hidden mine shaft. There is also an 82-foot tall unique lift tower unlike anything else in the world. This ends with a 4.5 story plunge near the end. It will be the "tallest drop in the western hemisphere" on a rapids ride.
10) Remy's Ratatouille Adventure at Epcot, Walt Disney World, USA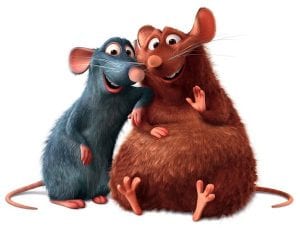 Disney is expanding the France pavilion in Epcot's World Showcase in order to include new food options. There will also be a copy of the popular dark ride originally built at Walt Disney Studios Paris back in 2014.
The addition of another highly themed dark ride in Epcot is yet another step in the long process to rebuild, update and refresh the park's list of guest offerings. It should be a very welcome addition when it opens later this year.
9) Rookburgh and Project F.L.Y. at Phantasialand, Germany
Next on our list of the best new themed attractions is a top-secret launched flying roller coaster experience. This is built into the middle of a new immersive and themed landscape at one of Germany's most famous theme parks.
Due to the secretive nature of the creative process of Phantasialand, we know very little about the new land or the coaster. However, that hasn't stopped the fans from going crazy with anticipation.
8) Meow Wolf: Las Vegas, USA
Perhaps the most "odd" and "out there" attraction on this list will be the brand new Meow Wolf location. This is set to open inside another interesting collection of attractions in Las Vegas known as AREA15. Just like the original Meow Wolf location in New Mexico, this is not a "theme park".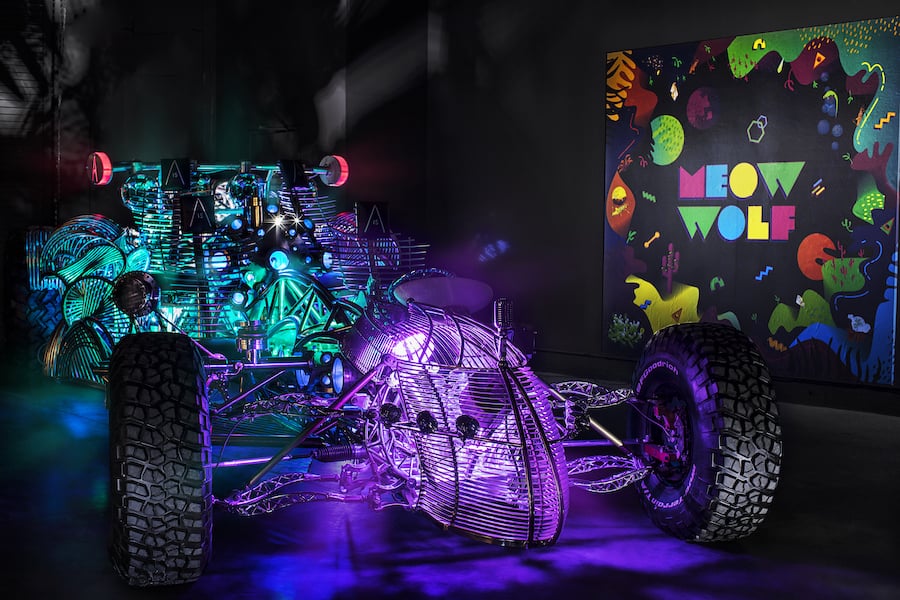 Meow Wolf prides itself on being an immersive experience. It is a multi-dimensional twilight zone that acts as a bridge between the world of art and that of themed attractions. There are no rides, no virtual queues, and no restraints… other than the self-imposed kind. You simply have to free your mind and explore!
7) The Secret Life of Pets: Off the Leash! at Universal Studios Hollywood, USA
This will be the first attraction based on The Secret Life of Pets animated film series from Dreamworks Animation. The addition of a new themed family dark ride at Universal's original Hollywood theme park is also long overdue.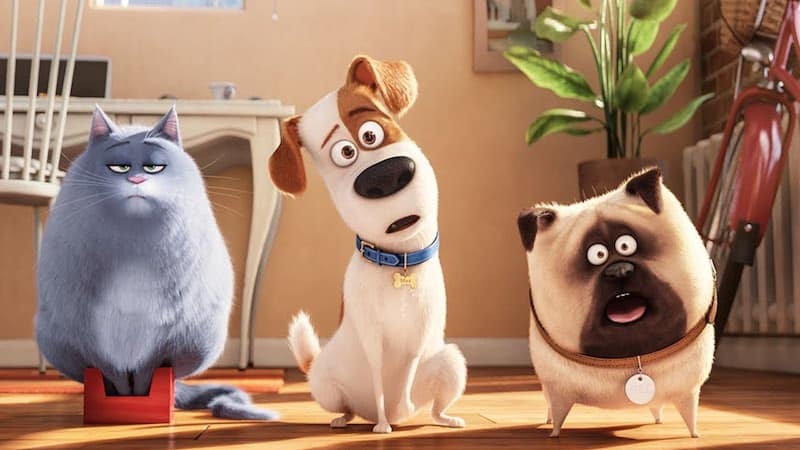 The new attraction will feature a mixture of themed sets, animated figures and screen-based animated effects. This is alongside all-new interactive technology that will transform the guests into stray puppies in search of a forever home. This thanks to the ride vehicles' built-in facial recognition and gesture tracking technology.
6) The Bourne Stuntacular at Universal Studios Florida, USA
The second entry from Universal on our list of the best new themed attractions is ready to push the boundaries of a themed stunt show into the realm of becoming a themed attraction.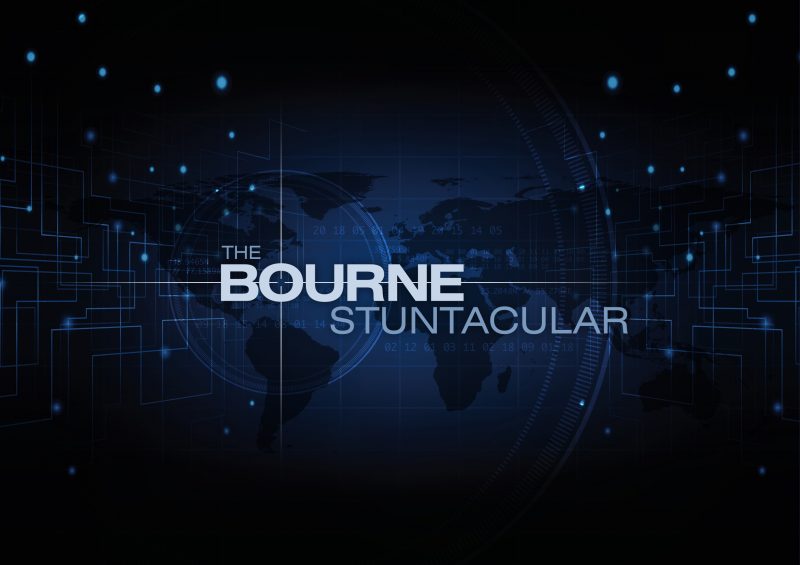 The Bourne Stuntacular is a replacement for the park's former Terminator 2: 3D attraction. It will fuse pulse-pounding live-action segments with in-house special effects.
The attraction will show off an all-new chapter in the "Bourne" universe. Guests follow the hero on an adventure across three continents as the park "blurs the lines between stage and cinema".
5) Avengers Campus at Disney California Adventure, USA
Disney has dabbled here and there with adding characters from the Marvel universe to their theme parks. However, it is ready to go all-in the opening of the first Avengers Campus at the Disneyland Resort.
Phase 1 of the all-new land will open next to the popular Guardians of the Galaxy – Mission: BREAKOUT! attraction. It will feature a brand new Spider-Man themed interactive dark ride experience, the PYM Test Kitchen restaurant. Here, you may find that your favourite food items have been shrunk or enlarged!
There will also be face to face encounters with popular Marvel characters throughout the land. You may even catch a glimpse of your friendly neighbourhood Spider-Man web-slinging across the skyline.
4) Pirates in Batavia at Europa Park, Germany
After a fire broke out in Europa-Park in May 2018, the park's Pirates in Batavia classic dark flume ride and much of the Scandinavia land turned to ash. However, it wasn't long before the Mack family began rebuilding them both. A new version of Scandinavia opened in Summer 2019. And in 2020 the park will open a brand new and improved version of Pirates in Batavia.
The original Pirates in Batavia themed attraction was a homage to Disney's Pirates of the Caribbean attraction. Over the years we've seen Disney update its own Pirates rides. This is to reflect the live-action film series that followed.
In the same vein, the teasers posted about the new version of Pirates in Batavia are also very cinematic in nature, as the park seeks to update its own attraction's storyline for 2020.
3) Enchanted Tales of Beauty and the Beast at Tokyo Disneyland, Japan
One of Disney's most beloved animated pictures will finally get the dark ride it has deserved as part of a dramatic update to Fantasyland inside the Tokyo Disneyland theme park.
Based on preview footage shown by Disney, this epic new dark ride experience may very well feature some of the most stunning animatronic characters ever built for a theme park ride. The themed attraction will also feature tea-cup themed trackless vehicles. These will make guests feel like they are dancing their way through the ballroom scene of this tale as old as time.
2) Mickey and Minnie's Runaway Railway at Disney's Hollywood Studios, USA
This will be the first dark ride experience at any Disney theme park to feature Mickey and Minnie Mouse. It will use trackless dark ride vehicles similar to those used on Star Wars: Rise of the Resistance. Disney will take guests into the wacky animated world of Mickey Mouse and friends on a wild adventure.
The look of the attraction will attempt to create a 3D looking world without the use of 3D glasses. This uses a new technology that Disney dubbed, "2 and ​1⁄2 D". It promises to give visual depth to two-dimensional scenes. These are themed around the modern slate of Mickey Mouse animated shorts made for The Disney Channel.
1) Super Nintendo World at Universal Studios Japan, Japan
The final instalment on our list of the best new themed attractions is perhaps one of the most highly anticipated openings of all time. Super Nintendo World will finally come to life at Universal Studios Japan this year.
The exact details of what will go into Super Nintendo World is still a mystery. However, it is no secret that Universal is counting on a huge and global response to the world's first Nintendo themed theme park land and attractions. It has already announced plans for similarly themed lands at its Hollywood, Orlando and Singapore theme parks in the years that follow.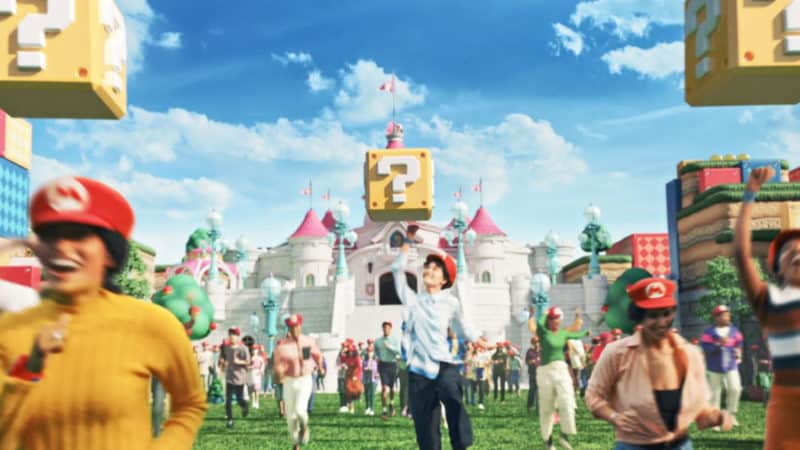 Opening in Nintendo's native land of Japan, Universal expects the attraction will be as popular as The Wizarding World of Harry Potter. It is likely to feature attractions themed around the Yoshi character. There will also be an anchor attraction themed to the Mario Kart racing game series.
In addition to this, guests will be able to get a themed wristband that will connect to an app on a mobile device. This will turn the entire landscape of Super Nintendo World into an interactive video game. One that guests can explore in search of virtual coins.