ProSlide Technology Inc., an industry leader in water ride manufacturing and design, has unveiled a new attraction within its WaterKINGDOM suite of products, the KidzADVENTURE Tower (KAT).
This customisable attraction features classic ProSlide waterslides attached to one single tower. The world's first KAT is now entertaining guests at Atlantis Aquaventure in Dubai, as part of the water park's brand new expansion which opened this month.
A graduated ride experience
The tower can be found in the Splasher's Cove family area and takes inspiration from ProSlide's extensive catalogue of successful water rides.
"It's a culmination of ProSlide's 35 years of expert water ride design", says ProSlide's Chief Commercial Officer, Ray Smegal. "We've combined the thrills of our iconic adult rides along with the safety and design of our groundbreaking KIDZ rides to create a truly innovative attraction that is unlike anything else in the market."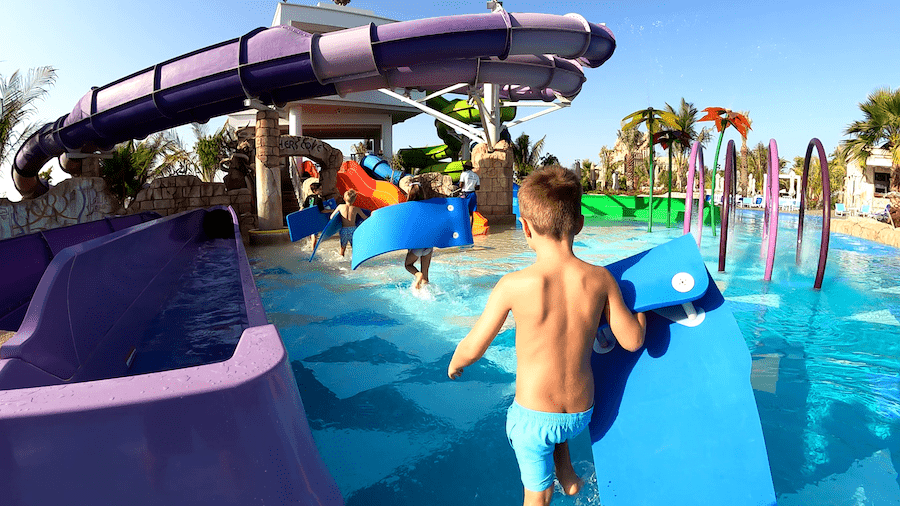 The rides on the KAT are smaller than the usual adult rides, but bigger than ProSlide's KIDZ rides, for a graduated ride experience. The company has taken favourite rides, such as the KIDZ PIPEline, KIDZ ProRACER, KIDZ BOWL, and KIDZ RallyRACER and scaled them up to suit a new demographic.
"In the WaterKINGDOM space, a key factor in the product design process is to build a 'graduated' experience for young riders to aspire toward a more advanced ride as they age and grow confidence," explains the company's Director, Product Line Management and R&D, Greg White.
"For riders looking for something more thrilling and challenging than our KIDZ rides, but not yet ready for our adult rides, the KAT is the perfect addition to any park."
In total, ProSlide provided 17 new water slides for Atlantis Aquaventure Dubai Phase 3, including the longest ever family rafting water coaster.
Earlier this year, the company also announced that it is the exclusive water ride supplier for Rawae Co.'s new water park, CYAN, near Jeddah in Saudi Arabia.