The Red Sea Development Company (TRSDC) has unveiled its first sustainability report, detailing its innovative approach to sustainable development at Saudi Arabia's Red Sea Project.
The report, titled 'Laying the Foundation for a Sustainable Destination', contains more about TRSDC's environmental commitments, including a pledge to deliver a 30 percent net conservation benefit by 2040.
In addition, TRSDC is only developing 22 of more than 90 islands, and is powering the Red Sea Project with 100 percent renewable energy.
"Sustainable development requires a three-dimensional approach that combines environment, economic and societal considerations," said John Pagano, CEO of TRSDC.
Sustainable development in Saudi Arabia
"As we set out to develop the world's most ambitious regenerative and innovative tourist destination, this report brings our sustainable ethos to life and is a public commitment to doing things differently."
The report also describes TRSDC's goal of achieving 100 percent carbon neutrality, which includes innovative carbon sequestration techniques.
The company is enhancing biodiversity across nearly 1,300 square kilometres of lagoon, and has partnered with a supplier of low carbon 'green' concrete.
Additionally, the report highlights TRSDC's socio-economic commitments, which include an initiative to teach local residents about preserving the environment and the importance of biodiversity.
Red Sea Project launching in 2022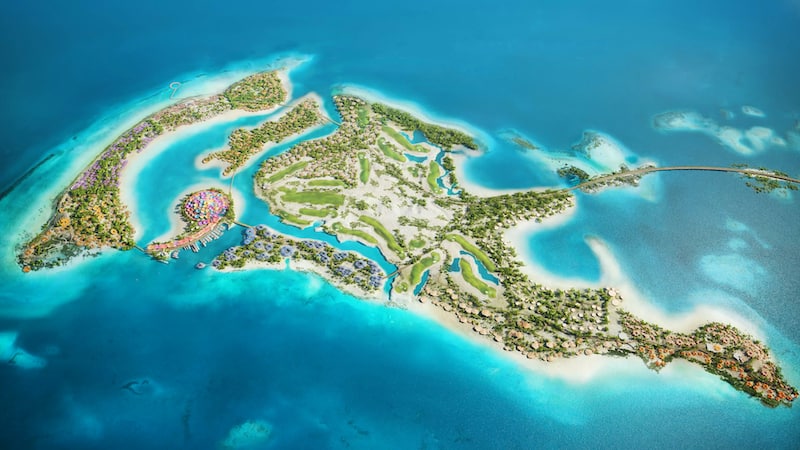 "TRSDC is creating a development that goes beyond all previous measures of sustainability and is leading the industry to a greener and bluer, more equitable future," said Carlos Duarte, professor at King Abdullah University of Science and Technology.
"Pushing boundaries is the essence of science and innovation and together, TRSDC and KAUST are raising the bar by creating new industry standards in sustainability."
TRSDC recently announced the results of its first ESG assessment, used as a benchmark by global investors, after achieving an overall score of 84 out of 100.
The Red Sea Project is on track to launch by the end of 2022. The full report is available here.
Images: TRSDC