VRLA 2018 (Virtual Reality Los Angeles), billed as "the world's largest immersive technology festival", saw over 200 exhibitors display the latest and greatest tech for location-based entertainment.
These included VR massages, Beat Saber (a guitar hero meets lightsabers game), and an airport security game affectionately called TSA Frisky.
Blooloop reports from the show in Los Angeles.
"May the Fourth" was with attendees at VRLA over two days of expo, highlights of which included a futuristic meso temple and a relaxation VR camp. Conference delegates heard from:
Cliff Plummer, CEO,

The VOID

Ryan Andal, President and Co-Founder, Secret Location
Joanna Popper, Global Head of VR for Location-Based Entertainment,

HP

Brent Bushnell, CEO and Co-Founder,

Two Bit Circus

Brooks Brown, formerly

Starbreeze Studios

Jenni Cook, Head of Production,

Dreamscape Immersive

Dane Smith, Head of Business Development, THE THIRD FLOOR Inc.
Christopher Edwards, CEO,

THE THIRD FLOOR Inc.

Rick Schulze, Creative Producer,

Nomadic

Charlie Fink, Futurist and writer for Forbes
John Snoddy, Senior VP, R+D for the

Walt Disney Company

Christian Dierkmann, Chief Strategy Officer,

3D Live
It was clear from the sessions that there was a shared excitement about the future of VR. There are also mutual challenges to be faced by content creators, operators and the tech manufacturers. Here are the main themes of the conference relevant to location based entertainment (LBE).
Six Pocket Syndrome and the power of AR
First, lets set the scene. Virtual reality (VR) is exploding across all industries, from healthcare to military to LBE. The hugely successful VR-set film Ready Player One has taken over $500 million at the box office and excited the public about the possibilities with VR. Not surprisingly, it is the biggest release ever for Warner Brothers in China, where arguably the demand for VR is the greatest. A new 135 hectare VR theme park recently opened in Guizhou Province, and China has the most VR arcades in the world. 
In addition, there is the "six pocket syndrome" in China. This refers to entire generation of the 'one child' policy two parents and four grandparents. These doting relatives want to entertain their chldren/grandchildren. As a result, the spending power of these "little emperors" (as they are known)  is much greater in China than in the west.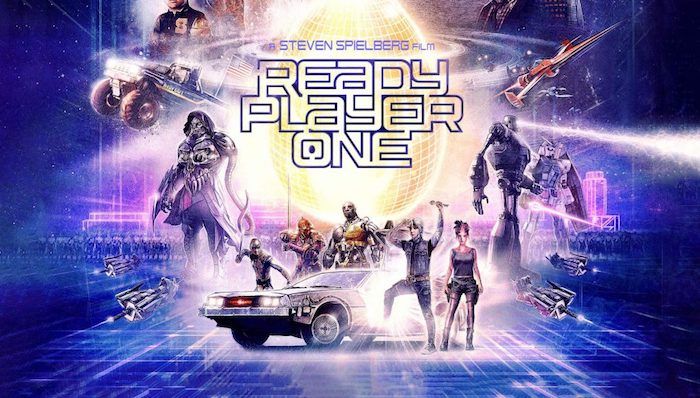 Augmented reality (AR) is growing too and will soon overtake VR. Charlie Fink a Futurist and writer for Forbes described VR to attendees as man's quest for immersion, while he likened AR to a tool like the wheel or machinery in the industrial revolution.
Staring up and out
"In AR, the camera becomes the interface. Instead of staring down at phones, people will stare up and out" said Fink.
One day this will be through a headset like Magic Leap, and Fink described many potential applications. How about looking around a conference and seeing your linkedin connections pop up? Better still, having their name whispered into your ear? There is also huge potential for AR in mobile right now, from interactive exhibits like Guru's work at the San Diego Museum of Art, to Holovis' interactive AR app for Kings Dominion.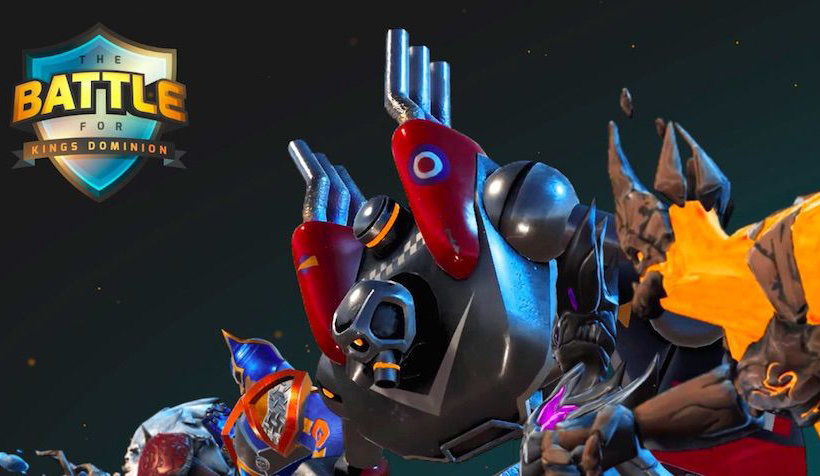 "The VR market is at peak fragmentation right now" said Ryan Andal, President and Co-Founder of Secret Location. "There is a lot of choice for developers, content creators and operators".
A fragmented market 
He walked through the various in-home VR and out-of-home experiences comparing the cost of the hardware, price point per experience, and game play time between the different offerings.
VR Arcades (like IMAX VR, Immotion Group's VR Star and newly opened PVRK in Dubai) have a relatively low barrier to entry, are repeatable and require very little maintenance- the new LAI Games Virtual Rabbids: The Big Ride is attendant free, so arcades can save on operation costs. Small scale arenas like Neurogaming and Zero Latency can be added to existing FECS, whilst premium stand-alone VR free-roam experiences like The VOID, Dreamscape and FoxNext are high-investment and high-quality which allows for a much greater ticket price.
"Premium VR experiences like the VOID are getting 40% occupancy, the film industry has just 11% occupancy so this is really impressive in such a short time" said Andal.
One thing was clear from the sessions – everyone is screaming out for more content. There is increased demand for high quality VR arcade content.  As guest expectations are rising, so is the demand for better quality.
More content please!
To content developers, LBE is more appealing as they only need to develop 5-30 minutes of gameplay compared to over 4 hours for an in-home VR game. Secret Location have created a VR publishing platform 'VUSR' to streamline operations management for LBEs due to the demand for more VR content for these types of attractions.
If the content is right- the crowds will come. "Its like Halo right? You bought the XBOX to play the game, the console was an expensive accessory" says Brent Bushnell, CEO and Co-Founder of Two Bit Circus (and son of Atari creator Nolan Bushnell). He also suggested the VR Arcade format as a way of prototyping ideas for larger experiences or in-home games.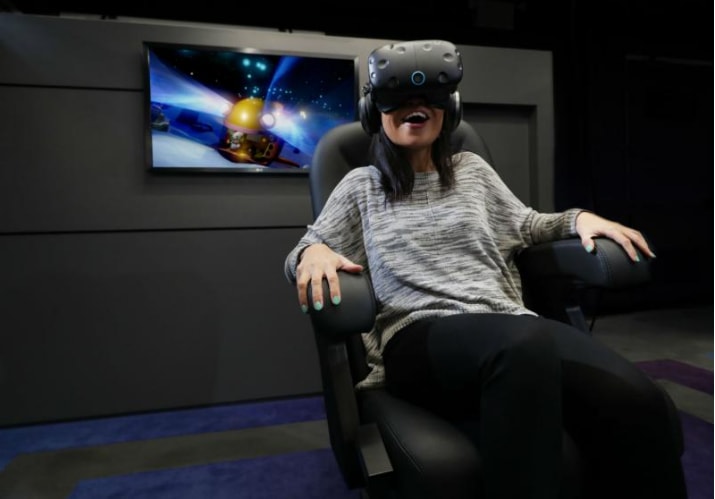 There was also a focus on more inspiring VR offerings. Whilst there is great scope in shoot'em up style games, there is a rise in experiences that are immersive storytelling in a more thoughtful way.
Alejandro G. Inarritu's 'Carne y Arena' is a VR experience at The Los Angeles County Museum of Art that is the first VR film to be Oscar-honoured. The experience puts the visitor in the middle of a migrant crossing along the U.S-Mexico border. Putting on the headset visitors walk across real dirt and sand in the room. The experience is powerful and emotional (shown in the header image of the article). 
Extending the reach and escaping the room
"It causes people to react in very different ways from hiding behind a rock for the six-and-a-half minute experience, to trying to help. Everyone choses their own story" said Bushnell.
"The powerful thing was that people's world view is changed because of the experience".
Similarly, there are virtual escape rooms like Tick Tock Unlock's Hyper Reality Experience that get guests to think logically in the virtual world to get out. Ground-breaking AWAKE by StartVR is an episodic experience that blurs the lines between dream and reality. Each episode follows a different character, and by stepping into the characters dreams you can shape the story as it unfolds around you. The experience is about finding objects and uncovering clues to solve the mystery.
In addition, VR can extend the reach of a museum or attraction to the wider world. 30 million people visit the Smithsonian American Art Museum every year, but hundreds of millions of visitors can't make it to the museum. Intel have partnered with the museum to digitise and provide 3D access to some of the SAAM's collections and were showing their "Classroom of the Future" at the show.
To IP or not to IP? That is the question.
Two examples of great content are The VOID's Star Wars, which has die hard fans all over the world and has done extremely well, and Dreamscape Immersive, which created it's own Alien Zoo IP. This also had a sell out run and will be scaling up soon.
IP can create a shortcut to familiarity for guests, they will intuitively know how to react in parts of the experience (Eg Darth Vadar emerging suddenly is never doing to be a good thing). However IP is costly, and can be limited by the existing story and license holder. Creating your own IP, like Dreamscape, might be a harder sell to the audience. However. there is greater freedom in creativity and the story.
"Its not an 'either/or' to use IP or not" said Joanna Popper, Global Head of VR for Location-Based Entertainment, HP. "There are some fantastic applications of both in the industry". HP are in the fortunate position of working on many of the blockbuster VR experiences globally.
https://www.youtube.com/watch?v=QzqSa2hX6FA
"The VR industry is unusual for us in that we have close collaboration with content creators and operators from the very beginning, and together we are pushing the boundaries of what is possible" she said.
This collaboration allows new tech to be developed along with more creative experiences.
"Its about the experience. We don't want to highlight the technology in the experiences, or let technology drive the story" said Jenni Cook, Head of Production, Dreamscape.
"We need to always step back and check does this experience need to be in VR or could it be better in another medium?" said Cook.
"Otherwise it becomes a bad gimmick, we are driving forward with experiences that can ONLY be done in VR" said Brooks Brown, formerly of Starbreeze Studios.
An entire virtual world
VR is inherently more immersive than gaming or film as players are instantly within that world and story.
"Imagine a virtual world where every detail is perfected. The resolution is great and there is no lag time. It can be thought of as much like a modern theme park" said John Snoddy, Senior VP, R+D for the Walt Disney Company.
"But much like walking around a theme park with no one else in it, the virtual world becomes an expensive backdrop. It therefore needs the people, the stories and interactions in this beautiful world to drive the story".
Alternatively some VR experiences aren't story-led. "Worlds such as Minecraft are created by the people, and then they decide what the story is in them" said Brown.
"After this world/community is created, users can explore and experience it many times over,' agreed Dane Smith, Head of Business Development, THE THIRD FLOOR, Inc.
LBE the "highest form of immersive storytelling"
The Third Floor, Inc. themselves are specialists in previsualisation. They work across Hollywood (they enviably work on 75% of all Hollywood feature films, recently including Avengers: Infinity War, Solo: A Star Wars Story and the VR inspiring Ready Player One) as well visualisation for upcoming major themed entertainment projects. They use VR as a tool to map out the previs designs in great detail, in a sense being a "sanity check" in the design process to see what these attractions and experiences can be like. In addition, founder Josh Wassung recently made his VR directorial debut with Raising a Rukus, an experience at IMAX VR.  
"We see location-based entertainment as the highest form of immersive storytelling. It requires the most delicate balance of innovative technology and artistry.  VR and AR technology has continued to be a vital part of our Immersive Design Process. It enables our clients to experience, optimize and make smart decisions about their attractions long before they move into production" said Chris Edwards, CEO, THE THIRD FLOOR, Inc.
Bang for your (virtual) buck
"As a rule of thumb, VR is costing $5 a minute" said Brown. "We need the content to improve, so the price can go up. The quality needs to be up there to be making a profit" said Brown.
As well as the value proposition increasing, guest throughput is paramount. This means it needs to be obvious how to work the equipment to make the process streamlined.
"LBE doesn't have the hardcore users that understand the language of VR yet" added Brown.
"Never underestimate technical illiteracy. When designing, we need to think about how to onboard people. We need to get headsets on as easily and intuitively as possible."
Secondly, there needs to be ways to engage more people in the experience. These people might not even have the goggles on themselves.
VRLA 2018, great things to come
"Asymmetric play should be considered. Wouldn't it be cool to have a Godzilla game where one person is going through the experience as the dino and everyone else without goggles could interact around the space to bring them down?" said Bushnell.
This is also true for Drone Interactive whose game Drone Attack is Laser tag with VR drones taking down players from above. Furthermore, the player doesn't even need to be in the room to play and compete against others.
Other ways to scale up operations to increase revenue would be merchandise and branded photo opportunities. This is something The VOID has done very well.
Overall, there was the feeling that this was the start of great projects to come. With ever evolving technologies enabling new experiences, more content developing and the quality increasing, we can expect great things on show at VRLA 2019.
Header image credit: CARNE y ARENA, 2017, A user in the experience. Photo credit: Emmanuel Lubezki