Storyland Studios, the three-dimensional storytelling firm, has announced the top ten entries from the first-ever international Storyland Design Challenge. The contest was open to freelance creatives and designers working in the entertainment industry, and later this year the grand winner will come away with a top prize of $20,000.
The response was impressive, with 79 entries of varied scope, breadth and subject matter being submitted. All entries were published on a dedicated website, while an expert panel of judges narrowed the list down to ten exceptional concepts.
Inspiring story-makers of the future
"We wanted to inspire designers from around the globe to share their creative and storytelling talents," says Ben Thompson, Chief Strategy Officer and Head of Global Clients at Storyland Studios. "We've always believed that the world needs better stories, and we want to be part of inspiring the storytellers and story-makers of the future." 
Each submission was evaluated according to the following: 
Depth and Richness of Storytelling: Does it entertain, thrill, and excite?
Emotional Resonance: Does it move people to act?
Design Innovation: Does it push the boundaries of what's been done before?
Creative Use of Materials: Does it find new ways to use old tools and design methods?
Executability: Is it doable?
Ecological Compatibility: What's the impact on the area where the project would be installed?
Top ten entries
The top ten concepts from the Storyland Design Challenge are (in alphabetical order): 
1. Blue Oceans Park by Nicklas Farrantello
Blue Oceans Park is a travelling eco-park. It's a series of varied attractions constructed on barges that can be floated to host cities, with a focus on sustainability and the environment. The park aims to reduce the strain of tourist travel by taking entertainment to them via green technologies. It acts as both an environmental and an accessible attraction that can encourage local tourism. 
About the designer: Nicklas Farrantello is a themed show set designer based in Florida.
2. Carnival of the Animals by Rebecka Fox
Carnival of the Animals is an augmented reality experience that brings the Carnival of the Animals, a symphony composed by Camille Saint-Saens, to life in a physical and digital experience to entertain and immerse visitors of all ages. It features a roster of colourful characters to engage and interact with the audience. 
About the designer: Rebecka Fox is a design manager, concept creator and interior designer from Florida.
3. Chaos Institute by Jakob Fagerstrom and Anders Liljegren
Chaos Institution is an immersive thrill ride attraction, with a new ride system that incorporates a drop tower, roller coaster and interactive dark ride mini-game. The ride is competitive and themed as a series of human tests. 
About the designers: Jakob Fagerstrom is a spatial experience designer, and Anders Liljegren is a motion graphic designer. Both are based in Sweden.
4. Gateway Orbital by Ross Ricupero
Gateway Orbital is a near-future themed land set in Earth's first permanent space habitat. A space elevator connects Earth to this new settlement in an attraction that encourages exploration and adventure. At first, seeming polished and sophisticated, it will soon become apparent to guests that there are more secrets and characters to uncover in this immersive experience. 
About the designer: Ross Ricupero is a creative designer and visualiser from Canada.
5. La Caverne d'Opale by Irving Sant-Anna
La Caverne d'Opale is an interactive ride, where guests board a raft fitted with cannons, a projector, a treasure map and a hurdy-gurdy. Guests direct their own vehicle to view show scenes and complete challenges around the attraction, acting independently as the crew of their own adventure as they attempt to solve mysteries introduced in a mobile app hint hunt. 
About the designer: Irving Sant-Anna is a civil engineer from France who has worked in show-set design.
6. L'Opera de L'Opere by Jessica Piatti and Gerben Pasjes
L'Opera de L'Opere is an interactive targeting ride that pays homage to the stories of the opera, using modern technology to connect with a contemporary audience. The ride contains one jewel per room for guests to target with stage lights, unlocking an alternative scene if they find it.
About the designers: Jessica Piatti is an attractions and theme parks designer, and Gerben Pasjes is a concept artist. Both are based in the Netherlands.
7. Operation Underground by Matt Bashford, Lars Van De Crommert, Luke Smith, Katie Baker, and Niklas Achauer
Operation Underground is an interactive, 1960s spy-themed attraction set in the London Underground. It features an interactive queue system and dark ride, as well as a themed café and retail.
About the designers: This team from across Europe is comprised of Matt Bashford, a concept and graphic designer, Lars van de Crommert, an architecture student, Luke Smith, a model maker, Katie Baker, a sculptor and artist, and Niklas Achauer, a composer.
8. Storyteller by Kelly Bailey and Henry Duhaime
Storyteller is an augmented reality mobile application that incorporates oral traditions, stories and music from indigenous cultures and local people from around the globe, as well as acting as a travel tool. Users can experience these stories while moving through the environment or exploring from home. They can listen to these stories and view media as told and shared by the local people to ensure an authentic experience. 
About the designers: Kelly Bailey is a designer from Florida, and Henry Duhaime is a UX designer from Seattle.
9. Taste of Europe by Nicky De Waal, Wim Strijbosch, Tim Beeren, Mark Van Rooij, and Vincent Keuchen
Tastes of Europe is a flavour-based attraction in which guests are sent on a journey across scenes from turn-of-the-century Europe to collect flavours. It features two ride systems, including a unique new side-rail concept, which are connected with a walk-through. The attraction also boasts a restaurant where guests can taste the results of their travels.
About the designers: This team from the Netherlands is comprised of Nicky De Waal, a designer, Wim Strijbosch, a PhD candidate, Tim Beeren, a graphic designer, Mark Van Rooij, a concept developer, and Vincent Keuchen, an illustrator and designer. 
10. The Time Watcher by Adrian Gutierrez Rojas
The Time Watcher is an immersive rollercoaster in which guests get to experience an adventure to save the fabric of time, guided by the Time Watcher character, featuring a domed track tilt system. It creates a new and intriguing world and inspires guests to consider time from new angles.
About the designer: Adrian Gutierrez Rojas is a SCAD Masters student studying themed entertainment design. 
Winners will be revealed at blooloop V-Expo
Next, three finalists will be chosen from this shortlist. The top three entries will have the opportunity to present their concepts during the Storyland Innovation Webinar. Following this, the grand prize winner will be selected, and this person will be given the chance to pitch their concept at blooloop V-Expo 2021, which takes place from 4 – 6 October, in front of an audience of industry experts.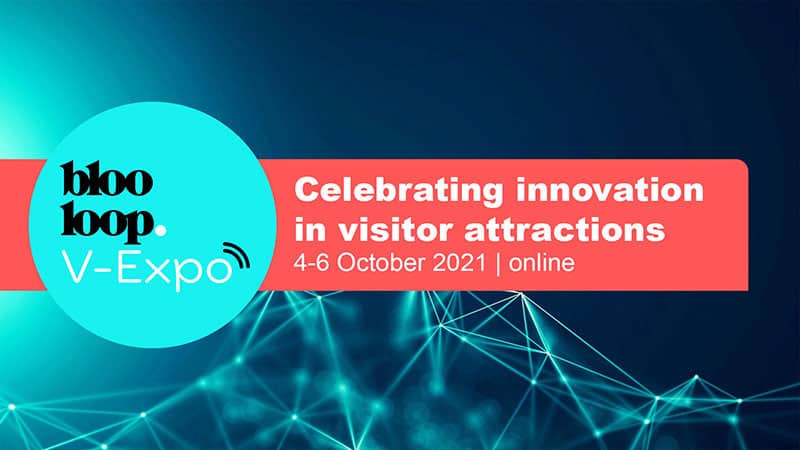 This unique event, now in its second year, will see professionals from across the visitor attractions sector come together to share insights, network, and hear from a range of top speakers. In addition to the results of the Storyland Design Challenge, blooloop V-Expo will also announce the winners of the 2021 Blooloop 50 museum and theme park influencer lists, and the Blooloop Innovation Awards 2021. 
"These themed attraction designs and immersive concepts really stay with you," says Mel McGowan, veteran Disney Imagineer and Chief Creative Officer at Storyland Studios. "That's the magic of multi-dimensional storytelling: immersing the audience in a wholly sensory experience that takes them out of the real world and ushers them into an unforgettable adventure." 
The 2021 Storyland Design Competition judging panel is:
Michael Mack, CEO, Europa Park and Mack NeXT
Andreas Andersen, CEO and President, Liseberg Group, Sweden, and Board Member at LEGO House Denmark
Doris Hardoon, Executive Creative Director and veteran Disney Imagineer
Laurence Beckers, Creative Director, Alterface and Board Member of l'Institut des Arts et Diffusion, Louvain-La-Neuve 
Rachel Read, Founder and co-CEO, Blooloop
Mel McGowan, CCO, Storyland Studios and veteran Disney Imagineer
Partners of the Storyland Studios Design Challenge include Blooloop, Mack NeXT, Alterface, and ThemedAttraction.com. 
Storyland Studios also recently announced that it has entered into a new partnership with leading video game publisher Ubisoft. The company will design two multi-brand themed entertainment offerings based on Ubisoft's popular game worlds.