Read the news in 5 minutes…
Attractions news this week: Walt Disney World Resort is preparing for a phased reopening this weekend; Futuroscope plans new theme park; Puy du Fou release artwork for new Asia experience; Hershey's Chocolatetown expansion opens; Fuji-Q Highland execs demonstrate how to "scream inside your heart"; Soaky Mountain Waterpark opens; museum appointments; Stan Lee Universe announced and Art Aquarium in Tokyo.
Theme parks
Puy du Fou shared a new image of the €230 million theme park spectacularto be created at the foot of the Great Wall, known as Puy du Fou Asia, which is set to open in 2022.
Hersheypark reopened with the $150m Hershey's Chocolatetown expansion, which features Candymonium – the tallest, fastest, and longest coaster at Hersheypark.
Futuroscope's second theme park, known as Futuroscope 2, is set to launch in 2025. Futuroscope will receive an investment of €304 million from the state to create a water park, two hotels and three attractions before 2025.
Merlin Entertainments is set to donate 30,000 tickets to emergency service and frontline essential workers as part of its reopening plan and new initiative, 'The Big Merlin Thank You'.
The Fuji-Q Highland amusement park near Tokyo is asking roller coaster riders to "please scream inside your heart" in order to reduce the risk of spreading COVID-19.
Merlin Entertainments also applauded Chancellor Rishi Sunak's announcement to cut VAT on hospitality, including theme parks and attractions, from 20 percent to 5 percent.
Walt Disney World Resort is preparing for a phased reopening this weekend, and will be welcoming a limited number of guests at Magic Kingdom and Disney's Animal Kingdom from July 11.
Amusement park company Empire Adventures hopes to reimagine, revitalise and reopen Fantasy Island, a theme park and water park located on Grand Island, New York.
Orange County commissioners have approved $5 million credit for Universal Orlando Resortto offset the costs of removing an old pipeline that currently runs through the construction site of Epic Universe.
Qiddiya Investment Company (QIC) executives have spoken about construction amid the coronavirus pandemic, sustainability at the giga-project, and theming attractions to nature and the Kingdom of Saudi Arabia.
Museums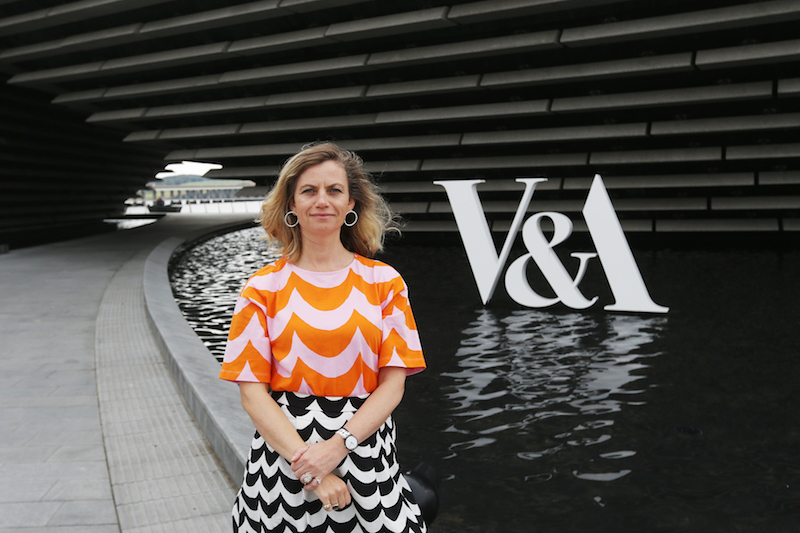 Leonie Bell has been made the new director of V&A Dundee, replacing Philip Long OBE, who led the development of the institution in Scotland. Bell is one of Scotland's most experienced cultural leaders.
The government announced a £1.57 billion support package to protect Britain's cultural, arts and heritage institutions, including museums, galleries and theatres amid the coronavirus pandemic.
The Guggenheim Museum Bilbao is helping to purify the city's air through its outdoor advertising campaigns, using a special coating on materials that transform them into active air purifiers.
The New South Wales government has decided not to relocate the Powerhouse Museum in Ultimo to Parramatta, instead building another Powerhouse in western Sydney.
The Musée Rodin in Paris, which reopened earlier this week, is selling bronze cast editions of Auguste Rodin's sculptures to offset the financial loss caused by COVID-19.
The Lucas Museum of Narrative Art appointed six women to leadership roles, including a chief curator, at the $1 billion museum in LA's Exposition Park. Five of the six hires are people of colour, and all are women.
Brands
Genius Brands International has secured a joint venture with Stan Lee's POW! Entertainment to create the Stan Lee Universe, which is described as 'the Holy Grail of Hollywood'.
Aquariums
Following successful tours, the Art Aquarium is becoming a permanent attraction with more than 30,000 goldfish in Tokyo in August 2020. Art Aquarium is an interactive aquarium and Instagrammable attraction.
Play
KidZania has started the gradual reopening process of several of its global attractions, as destinations worldwide begin the coronavirus recovery phase. Kidzania is adapting to the 'new normal' of COVID-19.
Waterparks
Soaky Mountain Waterpark has opened in the Smoky Mountains region of Tennessee with 17 ProSlide water rides. Thrills include the first ProSlide KIDZ WAVE, alongside the innovative Avalaunch – a new combination of the RocketBLAST water coaster with four FlyingSAUCERs and a TornadoWAVE finale.
Technology
The Spiral Tower, the world's first climate-neutral high-rise attractionwith cabins that 'magically spiral up', has been created by a team of experts and is ready to launch at destinations.