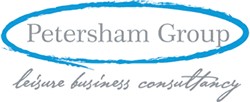 When you talk to us at Petersham Group, you know that you are getting the benefit of our combined experience, gained as developers, operators and consultants right across the international Experience Economy.
Established in 2001, Petersham Group are specialist leisure business consultants, with an enviable track record of appraisal, development and operation of leisure and tourism projects around the world, ranging from visitor attractions to sports venues; historic properties to museums; aquaria to FECs and mixed use developments; and from hotels and restaurants to resorts.
You'll find us well suited to working with you on your project – as specialist consultants to the leisure industry our clients include national government bodies, commercial enterprises, local authorities, developers and operators of museums and visitor attractions, architects, designers and a range of other entities across the private, public and not-for-profit sectors – a broad and dynamic base from which to identify emerging trends and to establish the benchmarks of success (and failure). We will bring huge experience of international best practice to bear on the project and will be proactive in making suggestions and decisions where necessary.
What do we do?
As specialist leisure industry advisors our services are wide ranging but, when narrowed down to our most frequently called upon services, the majority of our assignments fall into the following categories:
Project management of attraction & leisure development;
Options appraisals;
Feasibility Studies
Business planning & financial modeling;
Master planning advice
Funding advice & assistance (Validations);
Operational consultancy;
Working smart–
Our core focus is on advising on the planning, funding, development and operational management of visitor destinations and attractions, helping clients and their advisers to translate ideas into viable leisure business propositions that :
•Meet their own aims and objectives
•Interest excite and inspire visitors
•Are economically viable and efficient
•Which are cost effective to operate
Increasingly, we are asked to assist enterprises that are faced with pressing financial and operational challenges, and to guide them through a process of transformation into stronger and more sustainable ventures.
Sectors