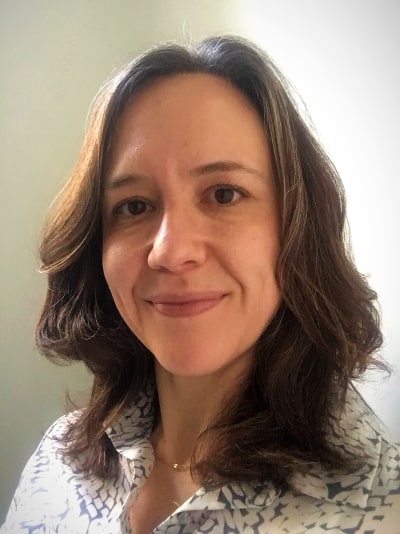 Hilary Knight is currently Director of Digital at Tate, leading the organisation's strategy for advancing Tate's mission, which is to promote the public's understanding and enjoyment of art online.
Knight has been commissioning, executive producing and directing digital projects since 2001. In her previous roles at Film4, Channel 4 and the BBC, she delivered a wealth of multi-platform projects for high-profile public media and cultural organisations.
Now, she speaks with blooloop about how the role of digital has shifted in the public perception, how it enhances the organisation's mission and its importance through the pandemic and into the future.
Digital strategy at Tate
Touching on the plan she had for 2020 and how that had to change when the COVID pandemic happened, Hilary Knight explains:
"We absolutely had a plan for the year. We don't plan the whole year in lots of fine detail, because we need to allow space for things to emerge, and to be responsive to them. But we do, obviously have an exhibition schedule and a schedule of programming that we know about well in advance. We had planned for this and had planned out resources against it. In that sense, we did have a good shape of the year to come.
"We had to adapt very quickly. Because those exhibitions were, by and large, either happening but in a very small way, or had to close, or were postponed. We had strategies in a few different directions."
"We had to adapt our strategy. It is usually one of promoting the exhibitions and displays, and trying to attract people to the gallery. All of our content really is about presenting the collection and trying to encourage people to come to visit us in person.
"We had to change the tone of that completely, to be more about sharing what we have; the knowledge that the Tate has; the collection that we hold, and finding ways for people to access and engage with that, and feel inspired by that, and uplifted and distracted and relieved from whatever else is concerning them about what's happening in the world."
Initial reactions
"So, in terms of the focus of Tate's digital content, and what it was there to do, that definitely shifted," continues Knight. "But we also had to change our production methods."
Accordingly:
"As the galleries were closing, we went in and filmed two exhibitions that had opened only days before. We filmed those as exhibition films; to share with the public who couldn't attend in person."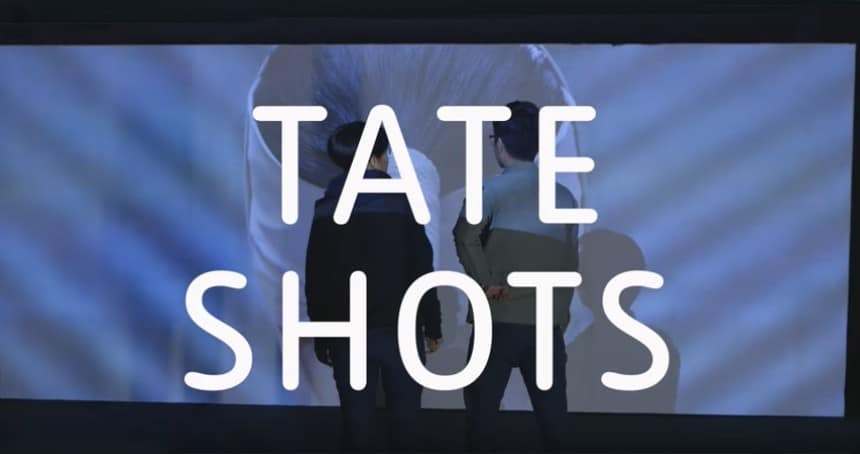 "Those are rather more documentary than the kind of editorial film we make. We also had to adapt our production methods in real time to an emerging pandemic. This was at a time when we didn't know how coronavirus was spread, or what the implications were.
"We had to work with what we had at the time, around social distancing, trying to access PPE when there wasn't much of it around; trying to work out how to reduce the crew down to the bare minimum, and then work with them to make sure that kit was wiped down, and all that kind of thing."
Tate's digital response to COVID
At the beginning, there was a lot of uncertainty surrounding the pandemic and its impact:
"At the time, we just didn't know what we were working with," says Knight. "Or the context we were working in. We were very mindful of the fear and uncertainty that people were feeling at the time.
"But in doing those, we had some incredible moments. We filmed an exhibition that was due to open the week after we closed. It was a performance, and very much about being physically in the gallery with the performers."
"They were all international performers. At the time there was one performer in the UK who had arrived early to set up their exhibition, so we went with the crew into Tate Modern to film the performance.
"They actually changed their performance to adapt it to a filmed environment rather than an in-person performance environment. The nature of filming it also meant the art changed. The art itself is unique to that moment. It responded to the heightened tensions we were all feeling at the time.
"Some of that was about being able to be flexible and adaptable and to respond in the moment to what was happening around us, and the constraints that were coming in thick and fast. Through that process, we learned a lot, in a very short period of time, about keeping crew safe; thinking about what audience needs, what people were looking for, at that time; what people wanted to see."
Continuing to create
Tate's digital team then continued to build on this early work:
"We've done all sorts of things around remote filming. That included sending a kit to artists in their studio to film themselves at home, who then send the footage back for us to edit and compile, as well as working out COVID-safe methods for filming in our galleries, in a way that keeps us all safe.
"Meanwhile, we were managing to keep creating content that is about the art and the artists and the artwork, and also creating content about the time we were in."
"For instance, making films in lockdown that are honest about [saying] 'We are closed: this is what it's like being a security guard in the gallery when there are no people here'; 'this is what it's like to maintain the Barbara Hepworth Sculpture Gardens in St Ives when there are no visitors. Nature continues, and we have to continue managing and maintaining this beautiful space.'
"There was content about how we're caring for artworks and buildings. People are interested in behind-the-scenes glimpses while things are closed. But we also set about finding new ways of telling stories, [bearing in mind that] the stories people wanted to hear might be a bit different."
Adapting and innovating
In effect, Knight and her team had to innovate, and think on their feet.
"All credit goes to my team," she says. "They are incredibly skilful in what they do, and very thoughtful. Because we take a very audience-centred approach to everything we do, we're always looking for what people are talking about, what people are thinking, what they are consuming, to be able to respond in the moment."
"They were able to apply a balance of skills and experience while listening very closely, which meant we were able to respond and be creative. It was a very stressful time, I don't want to underplay that. But it has also been a time of enormous creativity because we have all had to adapt."
Reaching a wider audience
Dealing with a digital audience meant that Tate was able to, potentially, reach the whole globe. Speaking about the challenges this raised, Knight says:
"It was challenging, and also really fascinating. As well as the content we made, we had to refactor the website, because it was all about what's on in the galleries. We had to refactor it completely to promoting the collection displays that could be browsed virtually, online.
"It is interesting looking at where audiences went. We have a Tate Kids section of the website, for children, rather than their grown-ups. Although, the grown-ups are welcome, too."
"It has always been a very popular part of the website. But the traffic to Tate Kids completely went through the roof as schools closed. Families were stuck at home looking for things to entertain and engage their children. And they were also looking for a way to support creative learning at home.
"In terms of the audience, the ranges, and the reach of online, you could almost track the pandemic's route across the globe by the footprint of audiences to Tate Kids.
"We have a section on Tate Kids called Tate Paint, where children make pictures, and upload them to a gallery. They can put a name – a handle – and the country they're from. You could track the progress, certainly across Europe and through the US, of children suddenly stuck at home. It's an online gallery of children's art. I have to say, there are a lot of rainbows, and a lot of very splodgy pictures of the coronavirus. It's a really uplifting place to spend some time."
The bigger picture
Even before COVID, the website received more visits than the galleries:
"That stands to reason. There's a lot of overlap, of course, between our in-person and online audience, but we are reaching beyond the limitations of people who can physically travel to be with us in person."
"Our audiences have increased during the lockdown, on the website. We assume some of those will be people who have been missing in-person visits, but we are also extending that reach. We have tremendous global reach through our social channels, as well.
"The Tate has always been an international-facing brand. We have been trying to build on that, so that is a consideration for the content we create. We focus on our national audiences, primarily. But we are always thinking about the bigger picture, about what else is happening in the world, and, therefore, what else our audience is concerned with; what access they might have to digital technology, things like that."
The rise of digital
Global connection and engagement during lockdowns has been possible because of technology's recent advances. If the pandemic had happened even in 2015, it would have been a very different story.
During her time at Tate, Knight has seen the perception of digital as a medium change.
"I think the shift has been away from it being "just" another comms channel, to being a space in its own right. One where audiences can come and encounter Tate in lots of different ways. In digital, we have always known that was what it was, but there is a sector-wide perception where digital has been mostly a place to publicise what you're doing in a physical location."
"That attitude has now matured, very rapidly, over the last 12 months. Digital is now regarded as a space in its own right. A space where behaviour is different; where appetites are perhaps slightly different; where the context that people are consuming your content is different. They're not in the gallery. They are in their home, or on the bus, or at work, or in the car. That changes the nature of the encounter.
"Digital is now intrinsic to people's lives; we're part of those lives, rather than them visiting our space."
Competing online
The fact that audiences are now so digitally adept means there is, inevitably, a great deal of competition.
"There is, of course, a competitive element," agrees Knight. "It's a sort of double-edged sword. The thing we have to be really mindful of is who our competitors are. It's easy to look at other galleries and cultural spaces, and think, 'How are we measuring up against them?'
"But in the digital space, Tate is also competing with whatever else is looking to grab our audience's attention. So we are competing with Facebook, email, Netflix, and Amazon: everything. It's all about attention."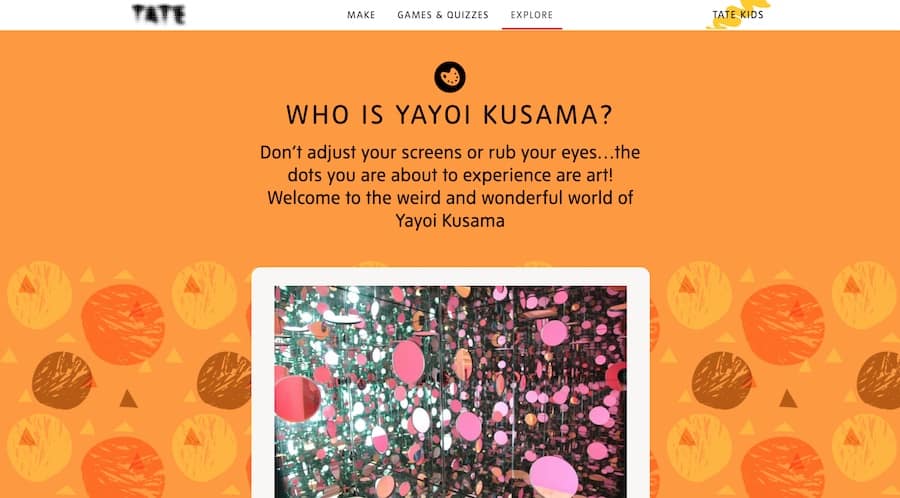 Some of it is about how you cut through the noise, she says:
"It is about how to be distinctive. A huge part of it is about, how is our organization being authentic online? What is the tone it takes? How are we being true to our staff, our values, our mission, and our tone of voice, so that we don't get lost?
"It is a challenge. A lot of that is just accepting that you are not the only thing that people are paying attention to at that point in time, and being wise about what people might be doing at that time. Picking your battles, I suppose, is another way of putting it."
Finding the right space
Knight's background is in broadcasting. She says:
"Before I came to Tate, I worked in broadcast media. There, you would try to avoid scheduling your primetime show against another primetime show on another avoid channel.
"When we're talking about digital, if you're asking people to look at something, what else is drawing their attention at that time, and why does it have to be at that time? So, we look at being available when it suits people, being available in the spaces that suit them; where the content is being put as well – don't expect people to come to you: go to them."
"It's a different mode of thinking from the physical gallery space where people have to come to us because that's where the art is; they come mostly on weekends, and in the daytime. That's the slot.
"Tate digital content is there 24/7, 365 days a year. But we have also got to be mindful of what's happening in people's lives. Don't expect them to come to you on a Friday or Saturday evening; they're watching TV, or are out and about if the pubs are open. So it's about fitting yourself into people's lives, finding that space, and making yourself relevant."
Connecting people with art
Turning to how digital enhances Tate's mission of connecting people with art, she says:
"We do it in lots of different ways. The way we do it is primarily is digital storytelling. So it's about finding those stories, usually those human stories, that help people find a way into understanding the artist. Things like how they lived, what they were thinking about, their primary concerns when making this particular work or body of work. There might be a story around a particular artwork, how and where it was made, the material that it was made with."
"We have quite a successful strand of content with the slightly ambitious title 'How to Paint Like'. We're not really teaching people how to make great masterpieces. But what we're doing is exploring how those works were made; approaching artworks through materials and practice and skill, because you don't always have to connect with the idea or the meaning of an artwork to appreciate it.
"There are lots of different routes into understanding art. For some people it's material and skill, for some, it's the theory and the abstract. For some, it's the story of how it was made or the personal histories behind it. We explore all of those in lots of different ways."
Digital access at Tate
"For our collection, it's particularly about access. So we digitize as much of it as we are allowed to," says Knight. "We have most of it available on the website, and that is about building user experience and user journeys through the website that help people find the work that they're looking for. Even if they don't know that is. That's concerned with details around metadata, the data around an artwork, and SEO: making things more findable."
"There is a lot of digital practice and craft in that; content and product design, as well as the code underpinning it. There is also a layer of storytelling. This helps people engage through a narrative route."
Changing artwork
Many artists are now thinking about the digital space as well as the physical one when creating art:
"Some are thinking about how the digital space is affecting social interaction, and human behaviour, and human connection. Some are creating it with digital techniques, and some of them are thinking about how digital might promote it or not. And some of them actually are thinking about digital as a way of stepping away from it, or being very careful about how their artwork is presented digitally, or in digital spaces."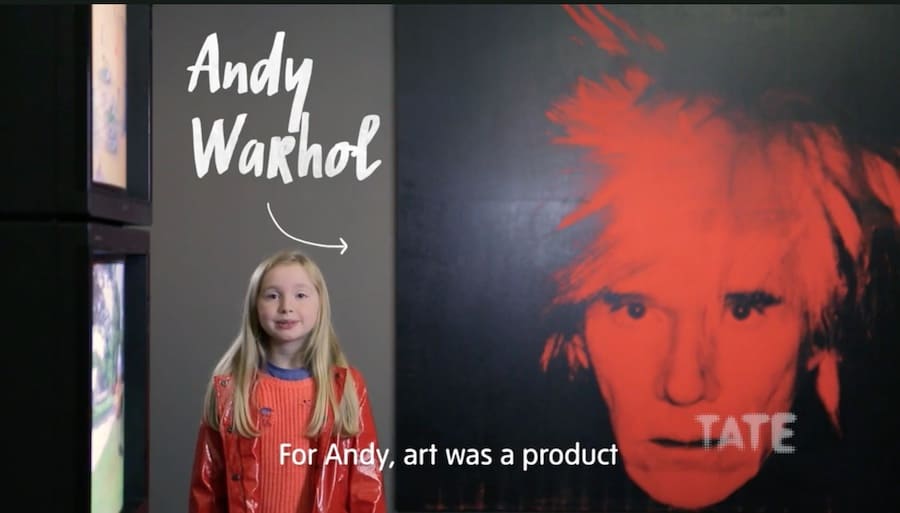 "For artists now, it's hard to avoid. They may not directly address it, but I'm sure it's always a consideration."
The future of digital at Tate
Knight outlines how she envisages digital will interact with a traditional museum experience in the near and longer-term:
"I think we're at the point now, as we reopen, of being in a situation we had not been in before the start of 2020. People have to book to visit, even just to drop in and see the collection for free. There are a lot of visitors who would never have connected with Tate digitally, who now have to do so in advance of a visit. That creates friction between wanting to visit and actually having a visit. We have to accommodate that as a society, for as long as it persists.
"It also means that visitors have contact with us before they come into the building, more than they ever did before. We always created content that was for consumption before, during and after visits, and I think that will continue and grow."
"I think that we'll also learn something about those visitors. What I am very keen on embedding across the sector is this sense of audience insight, and understanding audience data and the information that we're given; learning from that and using that to build experiences; real-life as well as visual experiences, that serve those audiences. It keeps some of the guesswork out of that.
"I don't know what those experiences might be. But at a guess, they would be things around tours, about creating bespoke experiences. So that you can plan a visit, for example, thinking, 'These are the sorts of artworks I want to see, so I'll tell Tate, and Tate can plan a route for me.'"
Multi-platform storytelling
These are things, Knight says, that will facilitate an improved immediate experience.
"Plus, I also think that now there are many audiences out there who are very familiar with Tate, but who have never visited and may never visit. Perhaps they are not in the same country or are far away, or they are just not interested in visiting museums. But they are interested in art and creativity and the stories that we tell.
"I think that one of the things that museums and galleries need to grow is their capacity to be multi-platform storytellers. They need to be able to create those stories and experiences on lots of different platforms – and distribute them.
"That is how we get to the conversations that we want to have with the communities that we serve. That is the role of digital, but it is also the work that museums do that will change that, and will continue to change that."