The Louvre's Leonardo da Vinci exhibition had a record-breaking number of visitors. Approximately 1.1 million guests attended the exhibition, which commemorated the 500th anniversary of the artist's death.
The exhibition closed on February 24 with a total of 1,071,840 visitors. The previous record was held by the Delacroix retrospective in 2018, which welcomed 540,000 guests.
On average, 9,783 people visited the Leonardo da Vinci exhibition daily. It ran for 104 days, or four months.
The record-breaking numbers have been attributed to the addition of 46 extra evening openings and three all-night openings.
Delacroix retrospective welcomed 540,000 guests
https://www.instagram.com/p/B8Vq9DBCttZ/
Jean-Luc Martinez, president-director of the Louvre, said: "This immense success belongs first and foremost to the two curators of the exhibition, Louis Frank and Vincent Delieuvin, and goes to show just how much the Louvre means to people.
"It's wonderful that 500 years after his death, an Italian Renaissance artist continues to fascinate the general public.
"Today, there are two things I'm proud of: managing to assemble the greatest number of Leonardo's works ever, and welcoming such a large and diverse audience. The Louvre's top-notch expertise and quality of its service deserve the acclaim it has received."
Entry to the exhibition was by timed reservation only, which managed visitor flows and limited overcrowding.
Exhibition featured Mona Lisa VR experience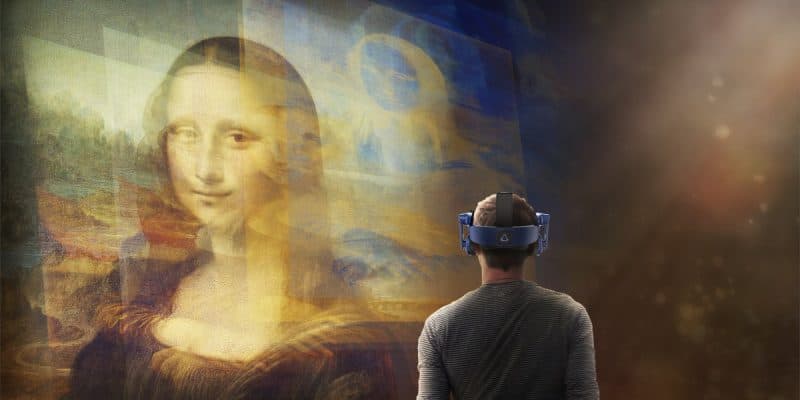 The Louvre's visitor numbers dropped to 9.6 million in 2019, after a record 10.2 million guests in 2018. As the museum is attempting to limit overcrowding, it welcomed lower figures.
The Louvre collaborated with HTC Vive Arts on its first virtual reality (VR) experience for visitors, Mona Lisa: Beyond the Glass.
The VR experience told the story of the Mona Lisa and was on display in the museum's Leonardo da Vinci exhibition.
In October, the Louvre's renovated Salle des États reopened, with the Mona Lisa returned to its rightful place, featuring a state-of-the-art glass panel for clearer visibility.