But what are the key attraction technology trends for 2019?
In January 2018, Blooloop predicted 6 attraction technology trends as ones to watch in the year ahead. Here we revisit those trends, and highlight new developments for 2019.
1. Virtual Reality
At the start of 2018, it wasn't entirely clear what the future held for virtual reality. Growth was limited and skeptics vocal. Social VR being developed by Facebook never really took off (possibly hampered by the company's prolific controversies this year). Even in gaming, 2018 was a year of stagnation for virtual reality: major headset sales dropped by 50% in the first half of 2018 compared to previous years.
Despite something of a slump in VR at home, location-based VR had a momentous year. It is now a billion-dollar industry. The location based experiences vary from VR installations at restaurant chains (like Dave & Buster's, where a VR Jurassic World installation was "meaningfully incremental" to the company's revenue) – right up to fully immersive experiences such as The Void.
The industry has been awash with plenty of novel and new uses of VR – such as Roam & Ride, VR mazes and risk-free extreme sports. In 2019, this growth looks set to continue. Both Disney and Universal have filed numerous patents throughout 2018 for exciting new VR tech and solutions – including floors that allow for endless walking, a jacket allowing physical sensations in VR, and in-ride VR gameplay. Even if these patents never see the light of day, it shows the huge potential of VR.
2. Augmented Reality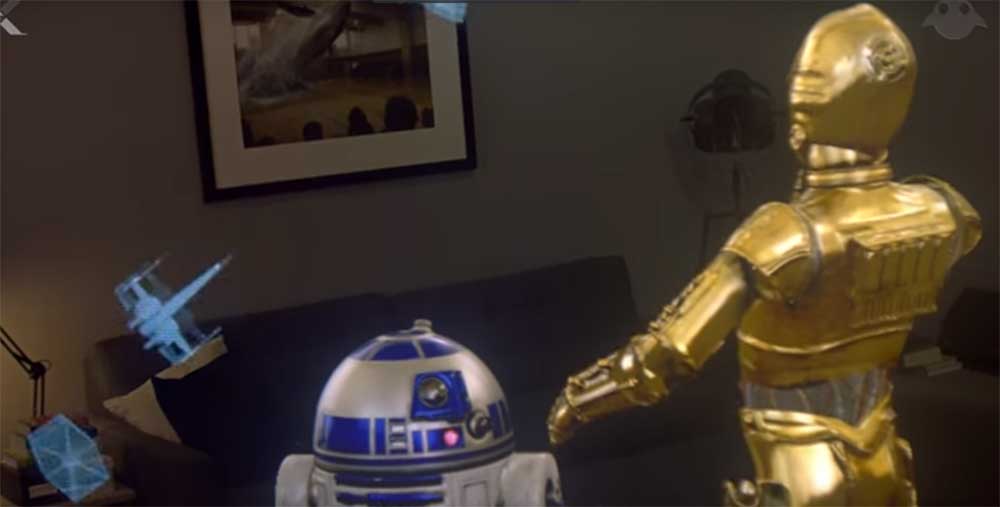 AR is often heralded as the replacement to VR. Apple CEO Tim Cook has called AR the "larger of the two, probably by far." Disney CEO Bob Iger has also declared his support for the tech.
In 2018 there were a few big strides in AR development, but these weren't explosive. The big players are Google-funded start-up Magic Leap, Microsoft and Apple.
Magic Leap launched their debut product this year, the Magic Leap One Creator Edition. It currently ships for $2,295.
Microsoft are still developing the HoloLens, but did allow customers to trial the headset at its retail stores.
The reviews of both headsets by industry analysts largely struck a tone of "impressive" – but not dazzling.
That's because many obstacles still face development. PC Mag points out that many devices are still bulky and have limited fields of view. Interactivity is still an issue too, with more development needed in devices that can interact with the virtual world.
It seems AR's location-based applications are still limited to smartphone apps, which are nothing new. Google launched an AR museum this year, and the San Francisco Museum of Modern Art invited guests to a unique AR experience at the museum using their smartphones.
But hopes are high for the new year. The Evening Standard predicts that Apple's ARKit and the rise of the mobile web will bring Augmented Reality into the mainstream. It seems we're still in the very early days of this new technology.
3. Interactivity / Personalisation
Just last month, Netflix launched its first major interactive film to rave revues. Black Mirror: Bandersnatch allowed viewers to choose alternative routes through the film, leading them to one of 10 endings. The Guardian called it the "TV of tomorrow" and it looks like this level of interactivity is here to stay.
Disney has already patented an AI-powered event-based storytelling technology that will allow the user to control the outcome of the story.
https://www.youtube.com/watch?v=XM0xWpBYlNM
There are also already media based attractions that enable guests to have a different adventure each time they ride. Six Flags Galactic Attack VR coaster has four different endings depending which drone bay riders choose to dock in, with a hard-to-access one for the best pilots. New technology like Alterface's NOMAD wireless wands, Triotech's VR mazes and Zero Latency's free roam multiplayer VR promise to further blur the line between gaming and LBE.
Personalisation and interactivity are still buzzwords going in to 2019. Industry analysts have identified personalised experiences as a key demand from the "Instagram generation" of visitors. This has been pushed to the extreme this year with the opening of fantasy role-play theme park Evermore. The immersive experience is akin to Live Action Role-Playing, where visitors are more like explorers than guests. Theatrical performance, costuming, art effects, and technology bring the story to life and immerse guests into the experience
4. Bots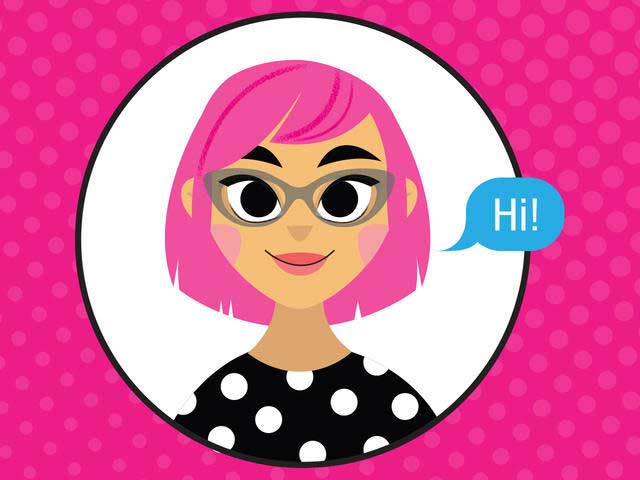 At the start of 2018, some tech analysts made the bold claim that it would be "the year of the bot". The bot population hasn't quite exploded this year, but there have been some strides made.
Huis Ten Bosch has had robot service at its Japanese hotels for years and has revealed plans for a "robot kingdom". At the start of 2018, the hotel chain announced that two thirds of its staff will be replaced by robots, allowing humans to be redeployed on more creative tasks. It isn't hard to envision a future where bots are commonplace in the attractions industry.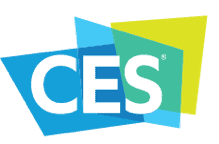 More than 4,500 exhibitors  displayed the latest tech at the CES show in Vegas. The future they are predicting is a world where we all welcome companion bots into our home. Kaname Hayashi introduced a robot called Lovot, designed to "touch hearts" with its expressiveness, and even a wardrobe of clothes.
Two former Google engineers are developing a "pet robot" that will change its behaviour depending on how it is treated.
These tech developments hope we'll welcome bots into our home. However, others are envisioning bots that will be present in malls and attractions.
Occo is a photo-taking bot that interacts with guests before getting them to pose for automated snaps.
Cowarobot has developed a self-driving suitcase called ShopPal – designed to be used in retail stores to follow customers.
One type of bot that is becoming more and more commonplace is the chatbot. These AI-enabled machines can give visitors assistance or information without any need for human intervention. Dubai's Museum of the Future identified the need for social companion chatbots as one of three major challenges during its accelerator.
AI-enabled machines can give visitors assistance or information without any need for human intervention.
Chatbots take advantage of visitors' existing tech, such as mobile phones. This enables a virtual bot to carry out key tasks that might previously have been given to staff. In August, Akron Museum of Art launched Dot: a digital tour guide available as a chatbot to visitors.
Dot is used on Facebook Messenger app, and sends visitors messages as they tour the Akron Art Museum.
5. Voice Activation
Google Home and Amazon Echo become more affordable and commonplace in homes. As a result, 21st century consumers are adapting to using their voice to control the world around them.
This is more true than ever as 2019 begins. Google dominates the smart speaker market – in Q1 of 2018 9 million devices were sold compared to 2.9 million last year.
Voice control is also applying to other areas of our life. This year, more TVs than ever before implemented voice control.
Disney has got on board with the trend – integrating a range of bedtime stories with Google Home to add sound effects.
The Google Home device listens as you read stories including Moana, Toy Story 3 and Coco. It adds music and sound effects at the appropriate moments in the story.
This year we have also seen some applications of voice control in the attractions industry. Hyde Park Winter Wonderland used Google Assistant's voice activation technology at the Christmas attraction, enhancing the visitor experience.
The pods on the observation wheel were enhanced with Google's digital voice assistant. Visitors could choose their favourite Christmas song to play as they ride and access fun facts about the attraction. They could also interact with Google as they queue. They could ask for complimentary hot chocolate from the elves or snow effects for a wintry selfie.
Voice activation and the Internet of Things have also impacted the hotel industry this year. "Smart Hotels", such as the Wynn Hotel in Las Vegas, use smart speakers and a range of connected tech to allow visitors to control their experience. Guests control the lighting, temperature, curtains, TV and radio with just their voice – from the comfort of their bed.
6. Artificial Intelligence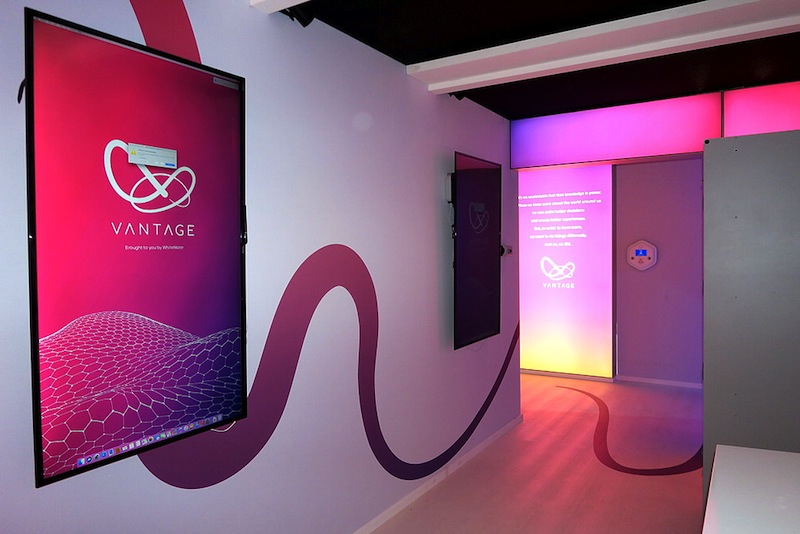 Artificial Intelligence (AI) is a rapidly developing area but it still has a long way to go.
In its most simple incarnations, attractions are developing AI-powered employees and assistants that can intelligently respond to guest enquiries – as discussed under "Bots".
But this is only the beginning of the technology's applications and potential.
"Touted as the new electricity, AI is the power behind many emerging technology platforms," says a report from Deloittes. As well as smarter virtual assistants, AI is being used for personalised results and personalised pricing – as well as big data techniques.
This year, Universal ran its first Accelerator programme, and AI start-ups were present.
Orai was one company utilising AI that was at Universal's Accelerator. The company has created a speech coach app that is powered by artificial intelligence. It provides instant feedback to users on their speaking proficiency – such as the use of fillers.
Trapica was also at Universal's accelerator. The company uses artificial intelligence to optimize targeting decisions in advertising campaigns. This allows marketers to reach the right audiences at the exact time they are ready to convert.
Meanwhile, at Disney's long established Accelerator, a new start-up promised to revolutionise artificial intelligence.
Founder and CEO of Unsupervised, Noah Horton, identified a significant problem with Artificial Intelligence: most AI was built on "supervised learning" which relied on human input, and therefore can "scale our ignorance". Unsupervised has built an AI based on unsupervised learning. It finds actionable insights in data without requiring human guidance or supervision.
This sort of AI and machine learning has already seen applications across ticketing, with companies such as Convious leveraging AI for dynamic pricing, and visitor behaviour analysis, this year WhiteWater launched their award winning Vantage platform.
But – as Forbes analysis points out – AI is an unpredictable technology, and it remains unclear exactly what impact it will have on our lives and industries.
Merging Technologies
One thing is clear – these technologies are overlapping and merging. We see AI-powered, voice-activated bots. The line between virtual and augmented reality is blurred in "mixed reality". And all of these technologies contribe to a personalised, interactive experience.
It is no longer so simple as to implement one new piece of tech. Many companies are applying these trends holistically with a view to improving the visitor experience.
Main image for attraction technology trends courtesy www.BartKresa.com.