Disneyland Paris is set to celebrate its 30th anniversary from March 2022, offering special experiences across the resort. The occasion will coincide with Walt Disney World's 50th anniversary.
Disneyland Paris opened to the public on April 12, 1992, following years of planning and development to take the Disney attraction to Europe.
Since then, the resort has continued to expand with new adventures and characters from Pixar, Star Wars and Marvel. Earlier this year, Disneyland Paris opened Disney's Hotel New York – The Art of Marvel.
Disneyland Paris debuted in 1992
Disneyland Paris' 30th anniversary begins on March 6, 2022. The event will celebrate the resort's past and future, offering special experiences across Disneyland and Walt Disney Studios.
According to the Disney Parks Blog, Disneyland Paris cast members will be at the heart of the celebration. Disney will release more details about the 30th anniversary soon.
In the US, Walt Disney World Resort's 50th anniversary event will run for 18 months, with 'The World's Most Magical Celebration' kicking off on October 1, 2021.
Disney has released new images and design details for Remy's Ratatouille Adventure and the France Pavilion expansion at Walt Disney World's Epcot, launching on October 1.
Walt Disney World's 50th anniversary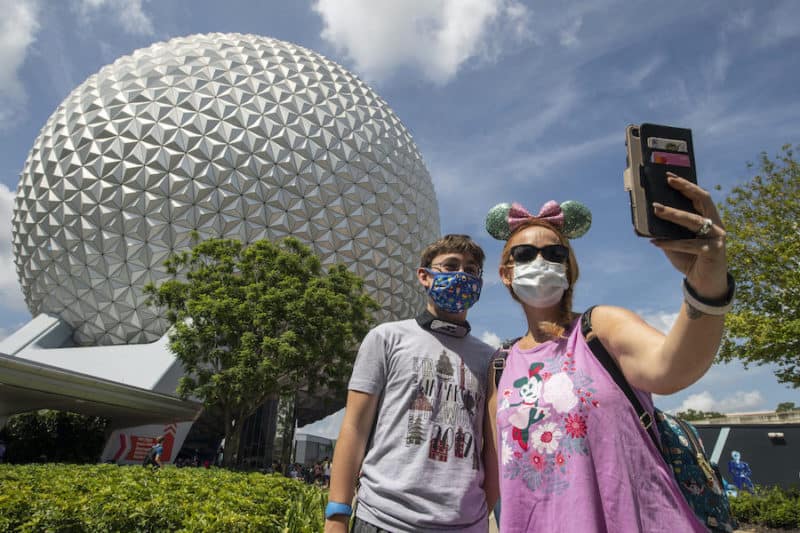 Walt Disney Imagineering's Joe Vitale, who served as the project's production designer, made sure Imagineers "delivered on the creative vision for this new mini-land, while overseeing design, production and installation".
Epcot's out-of-this-world Space 220 restaurant is also opening on September 20. In addition, Guardians of the Galaxy: Cosmic Rewind is in the "final stages" of construction.
Space 220's restaurant menu will feature "stellar dishes and gourmet recipes", according to Imagineering's Walt Disney World site portfolio executive Zach Riddley.
Cosmic Rewind "will feature some firsts for the park – our first roller coaster attraction, a brand-new storytelling coaster technology, and one of the longest indoor coasters in the world", Riddley said.
Images: Disney