PGAV has begun a five-month renovation of the company's 200 N. Broadway studio in Downtown St. Louis.
The $3.2m renovation project will significantly expand PGAV's current layout, while also creating innovative workspace to accommodate recent staff expansion, averaging 10% year-over-year growth for the last four years. Designers will continue to work at full capacity throughout the renovation, slated to finish in February 2018.
With such a rapidly-expanding team, as well as a roster of diverse projects around the country, PGAV will nearly double its space in its current downtown location, within the 20-story building which was designed by PGAV in the 1980s.
"It's been a thrilling time for our firm as decades of momentum has culminated in one of the most rapid and healthiest growth periods in our history," says Mike Konzen, Chair and Principal of PGAV. "It's important for us to celebrate and reinvest that success in the "Creative Corridor" of St. Louis, which has been our home for more than fifty years and our intended home for at least the next decade."
PGAV is partnering with numerous local companies on the project
Beginning in St. Louis in the mid-1960s, PGAV (Peckham, Guyton, Albers, and Viets) has expanded throughout the decades into three distinct, yet collaborative divisions:
PGAV Architects designs marquee facilities for universities, hospitals, libraries, workplaces, and more across the country.
PGAV Planners conducts planning, design, and consulting services for public, corporate, and institutional clients;
PGAV Destinations generates master plans and attraction design for theme parks, zoos, aquariums, museums, and resorts across the world.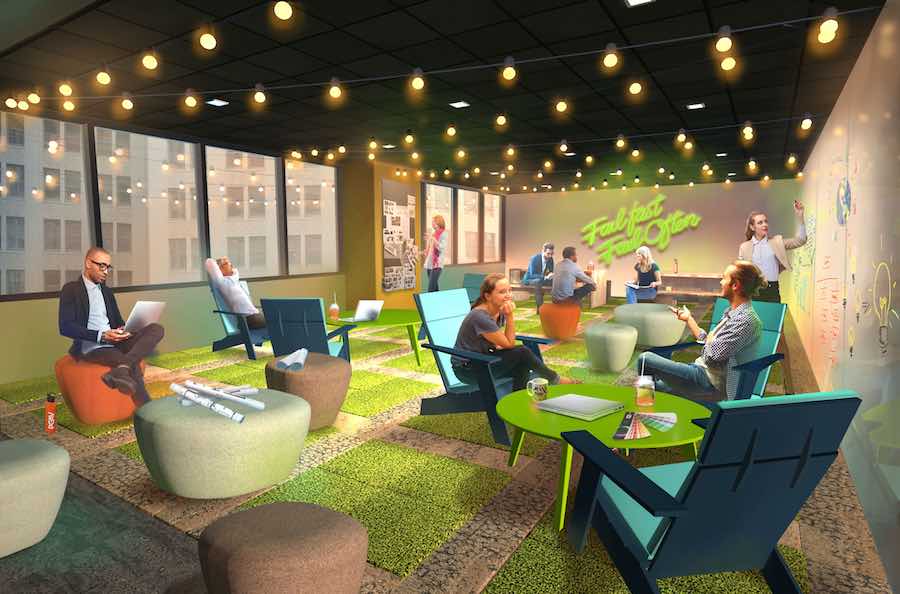 PGAV Destinations has had a significant impact on regional tourism by partnering with attractions such as the Scottrade Center, Saint Louis Cardinals, Anheuser-Busch, Missouri Botanical Garden, Saint Louis Zoo, and Ameristar among others. PGAV Planners has helped sculpt the local civic landscape via its long-standing clients such as Cortex, Grand Center, University City, Maryland Heights, University of Washington, Crestwood, and Shrewsbury among others.
PGAV originally designed the entire office building at 200 N. Broadway to house numerous organisations. The building occupies the site of the former home of William Clark's son, descendant of the famed leader of the Louisiana Purchase Expedition of the early 1800s.
You can follow @PGAVDestination and @Spot_the_Zebra on Twitter and Instagram for the latest images and updates from the project.