PortAventura World is targeting 5 million visitors for 2018 after reaching 4.7 million in 2017, a 19% increase on the previous year.
The attendance increase in 2017 was attributed to the opening of the third theme park at PortAventure World – Ferrari Land.
The new park features 11 rides and attractions including Red Force – the tallest and fastest roller coaster in Europe – and the Ferrari Experience.
To attract the extra visitors needed to break 5 million, PortAventura World is set to open the new Ferrari Land Kids' Area on 20 April, which will feature five attractions for children.
Junior Red Force is a miniature version of Red Force. The child-friendly Junior Red Force is suitable for all ages and allows children to feel the exact speed sensations experienced on the original, adult roller coaster.
Kids' Tower and Crazy Pistons are free-fall and bounce back towers inspired by the pistons in a Ferrari engine. Families can also enjoy Champions Race, a fun opportunity to experience the sensation of driving a Ferrari Testarossa 250, and the Flying Race ride for budding young pilots.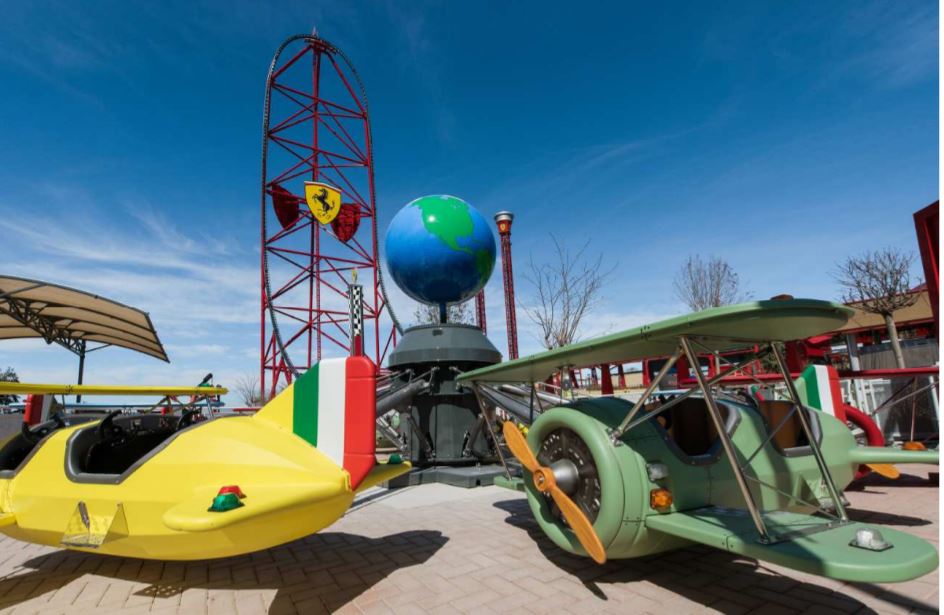 PortAventura also plans to celebrate Woody Woodpecker's 20th anniversary as part of the park by opening a Woody Woodpecker's House attraction. The resort has also collaborated with Mediaset España to bring the characters from the Tadeo Jones family adventure films to its parks.
PortAventura World has three parks in a single resort together with six themed hotels, a convention centre and a beach club. PortAventura Park is the most visited theme park in Spain and the sixth most in Europe. The resort also includes PortAventura Caribe Aquatic Park.
Images: c. PortAventura World Parks and Resort.