Shanghai Disneyland started the trial operation on Wednesday (May 26). This comes after Walt Disney World tested facial recognition technology at Magic Kingdom's park entrance through March 23 and April 23.
Shanghai Disneyland updated its privacy policy on May 26, which reads: "We will utilize facial recognition technology to verify your identity by comparing such profile photo against your photo on your government ID."
The facial recognition trial is only available to Annual Pass holders, who can activate the service on Shanghai Disneyland's official app. "We will not store the photo of your government ID once your identity has been verified," said Disney.
Facial recognition tested at Disney World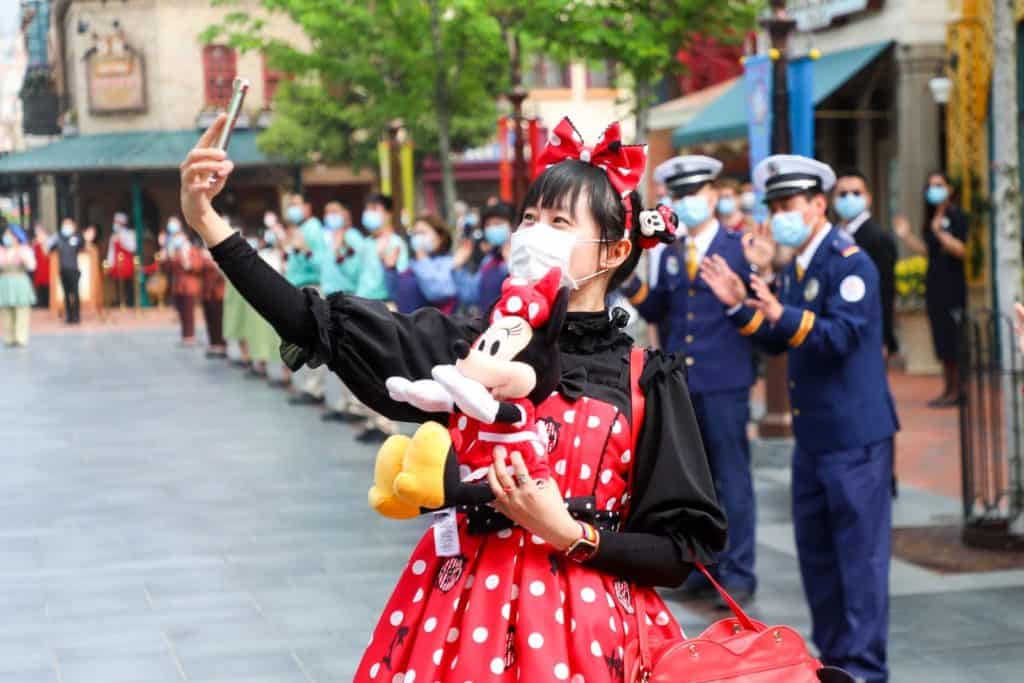 Similar to Walt Disney World in Florida, Shanghai Disneyland will use designated facial recognition technology test lanes. There is no information on when the trail ends.
Shanghai Disneyland's privacy policy says Annual Pass holders can "enjoy convenient park entry for yourself or your child under the age of 18".
Visitors will need to "take and upload to the SHDR app a profile photo of yourself or your child, as applicable". The photo will be stored and "only be used for park entry purposes".
"The photo taken at the turnstiles in the designated facial recognition lanes will only be used for park entry purposes and will be deleted from the facial recognition system at the end of the day of such photo capturing," said Shanghai Disneyland.
Verify your identity at Shanghai Disneyland
"If you choose not to opt in to facial recognition park entry, the Annual Pass can still be used for you to access our park normally."
Universal Studios Singapore is also using facial recognition scanners to provide visitors with "more efficient and seamless" entry to the theme park at Resorts World Sentosa (RWS).
Earlier this year, Miral announced that Yas Island is on track to become a contactless destination through facial recognition technology called FacePass.
Images: Disney