Brand Licensing Europe 2019 took place from the 1st – 3rd October at its new home in the ExCel, London. The show brought together more than 7,800 retailers and manufacturers with over 260 brands. It covered everything from entertainment, sports and toys, to gaming, heritage and more.
Brand Licensing Europe 2019 had some unique activations such as 'The Arcade' focusing on Gaming and eSports licensing, as well as 'Beyond the Book' which included live illustrations from Adam Hargreaves, the author behind the Mr Men and Little Miss series.
On days 1 and 2, 80+ mascot characters, created by Rainbow Productions, paraded down the aisles to open the show (we like to think Simon Foulkes, Sales and Marketing Director for Rainbow was dressed up among them hidden in plain sight!)
Discussing retail at Brand Licensing Europe 2019
We sat in on several retail sessions at Brand Licensing Europe 2019. No-one was allowed to mention the B-word and how it will affect the UK after 31st October. But the most common theme was the focus on sustainability. One challenge is how to curb fast fashion without losing profit margins. And how to put this into effect throughout the entire supply chain.
We were surprised to learn from Rachel Wakley, General Manager Consumer Products, UK & Ireland for Warner Bros., that there are 34 ways to buy a product- from delivery to home, to click and collect, to lockers to through social media and that is just online.
Footfall in malls is dropping as the high street is becoming a ghost town. The challenges facing retail are vast.
Which is why Sean Clarke, newly appointed MD of Aardman Animations summed it up nicely, on the panel for "Best of British Animation" stating that retail needs to turn experiential to provide consumers with a guest experience in the stores that they can't get elsewhere.
This is something Aardman has done very well, with its Shaun the Sheep Cafes in Japan. The next step from retail experiential is making the experience itself the revenue generator.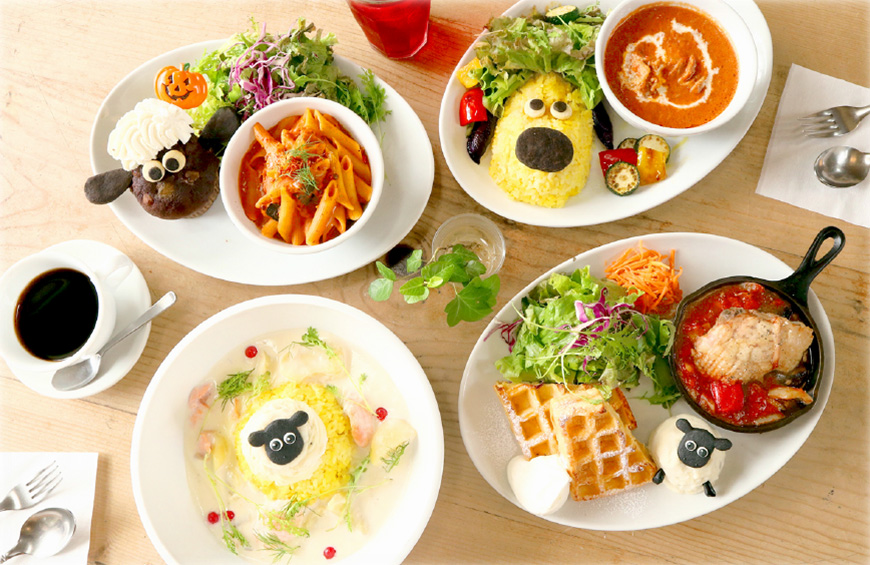 Brands and LBE
Brands are realising more and more that location-based entertainment (LBE) shouldn't be an afterthought.  Really, it is the future of consumer spending. Instead of buying things, visitors now spend on experiences. They also want the Instagram picture to prove it too.
The increased interest in LBE is clear. There were many attractions industry folks walking the floor at Brand Licensing Europe 2019. Blooloop presented a session on "How brands can succeed in LBE" as the show's official Attractions Media partner.
We covered how LBE has now widened to include fringe industries like cinema, retailtainment and eatertainment, blurring the lines between retail, attractions and leisure.
Delivering great experiences
The benefits to stakeholders are huge. Consumers benefit from increased engagement with their favourite brand and immersion in characters, stories and environments.
One famous example is the Wizarding World of Harry Potter which immerses guests into the rich stories by J.K Rowling who famously signed off on every part of the land(s) at Universal Orlando Resort.
Operators can benefit from a brand's ready-made fan base often much wider than their own visitors, as well as familiarity with the brand to help drive the ROI. A great example is Paulton's Park, which has risen to become TripAdvisor's number 1 attraction in the UK due to the popularity of Peppa Pig World with entertainment One (soon to merge with Hasbro).
For brands, its a way to increase revenue, increase audience, cross-promote products and ultimately deliver a great guest experience.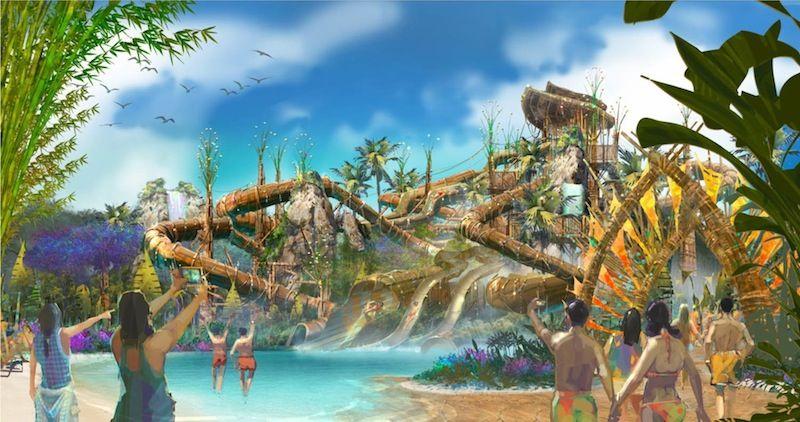 A huge range of opportunities
We shared a lot of upcoming projects- from the Hasbro Waterpark coming to Malaysia, to the Cartoon Network cruise ship; to the Cirque du Soleil concept waterparks, as well as recently completed short-run experiences like the Friends pop-up in New York and the Penguin / The Snowman Experience with Backyard Cinema.
The range in size and location shows how vast the opportunities are for brands in the LBE space.
There is definitely a focus on partnerships between brands and attractions. Now, a lot of people will also be looking ahead to the sister show in the US. The Licensing Expo takes place in Las Vegas from the 19th – 21st May 2020. Brand Licensing Europe show will return to the Excel in London, on the 6th – 8th October 2020.