The British Association of Leisure Parks Piers and Attractions (BALPPA), founded in 1936,  is well placed to advocate on behalf of the UK attractions sector during the COVID-19 pandemic. The association works to represent the industry's needs and concerns to government departments, policy-makers and influencers.
BALPPA promotes safe practice and the industry's interests. It also provides its members with advice, information and services as well as supporting the sharing of ideas, professionalism and profitability through networking. In addition to this, BALPPA acts as an authoritative source of information for the industry.
The Association, which has welcomed 85 new members since April, is supporting its members by lobbying the government. It is also offering guidance on topics such as insurers, furloughing, reopening, health and safety, PPE, grants and loans.
Weekly webinars explore subjects such as health and safety and preparing for post-COVID-19 trading, while regular think tanks discuss topics related to the crisis. Members can access the Facebook forum for advice, and to share ideas.
Paul Kelly, BALPPA's CEO, has 24 years' experience in the sector. He has expertise in the planning, design and implementation of leading attractions.
Previously, Kelly completed the operational launch of the London Eye, securing 25-year planning permission, and managed over 1000 staff at Thorpe Park, the largest theme park in the south of England. He was also involved in the Olympic bids for both London and Chicago.
BALPPA and the COVID-19 crisis
Speaking with Blooloop, Paul Kelly explains BALPPA's function, and how it is leading its members through the COVID-19 crisis.
"BALPPA has always been heavily involved with theme parks and attractions. Over the last 15 to 20 years it has branched out, as the country has, into a wider variety of leisure type attractions.
"It now includes a lot of indoor play centres, petting farms, farm attractions, zoos, piers and bowling alleys, with a lot of those being crossover attractions.
"There are bowling alleys that have indoor play centres, and indoor play centres that have petting farms. There is a whole mix and variety. We are also very proud to have the majority of the theme parks in the country as members."
They are all commercial activities, though some, such as zoos and other animal attractions are trusts or have a charity element.
BALPPA's lobbying function is key, says Kelly:
"BALPPA has always fought different campaigns supporting its businesses. Those campaigns have widened as the membership has widened over the years, and in the last 10 to 15 years there have been more trade members, or supplier members, that have come to BALPPA.
"We have around 150 of those members at present. The trade side has always supported and done business with the operating side. We have a very strong member to member code and organisation."
Adapting to the situation
The current COVID-19 crisis has driven some changes is the way BALPPA works:
"We are doing a lot on the lobbying side. Also, our seminars on sharing best practice and the education side have now moved almost entirely digital. This is an exciting development, and something I think we will adopt, to a great extent, going forward."
"It's been hugely effective for us to see members online with whom we'd usually have limited contact. We can now cover topics in one or two hours, which we couldn't have done previously, because we wanted people to get together, and there was a lot of travelling.
"You would do a day for two hours, or overnight for half a day. So that has been transformational.  I sit regularly on a day to day basis talking to anywhere from 30 to 70 of our attractions in a one-hour meeting. The value that they get out of that is magnificent, and it's changing what we do going forward."
Accelerating trends
Some positive trends have been accelerated by the crisis:
"We'll look back, and while I'm not sure we'll thank COVID-19, we will be aware that we made a positive change out of it. I think that we can expand on that, and grow, and offer better services to our members because of it."
"We do a lot of networking events, bringing our operators together with our trade members and suppliers. Our challenge going forward is to replicate the most successful of those events, and to keep them going, not necessarily online."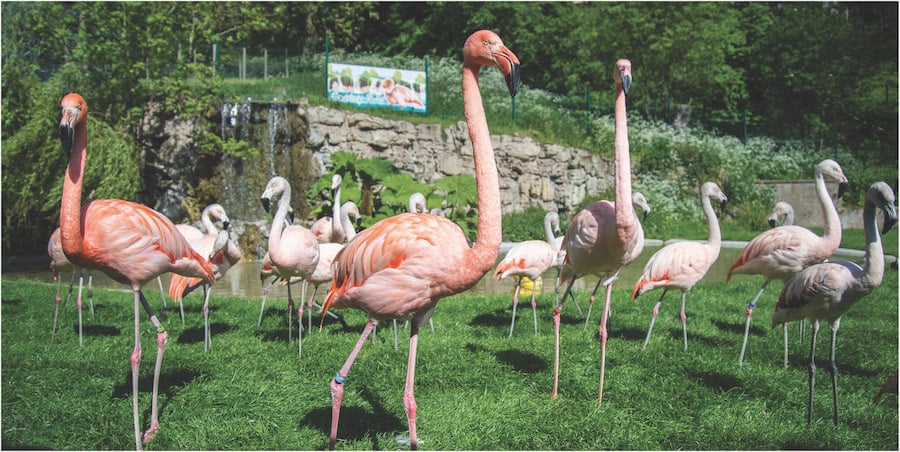 "We should have been in Germany now, hosting our summer conference as guests of Fantasialand, which would have been a fantastic event.
"We were planning to visit one of our suppliers, Vekoma, and to look round their factory. Those types of event are so valuable. They create memories that our members enjoy and look back on with fondness. We want to keep creating those and offering new experiences when things settle down. But until we get back to that point, we are very conscious of what we need to supply to our members."
New BALPPA members
Since April, BALPPA has experienced the biggest surge in the growth of its membership in its history.
"That tells us that there are a lot of businesses out there which don't have the necessary support to be able to tackle problems like this," says Kelly. "It tells us that, through the way we are structured, we can offer the right tools and the right experience from within our organization to help people.
"People are joining, they are getting on the calls, they are accessing the information they need, and it is helping them get through this extremely difficult time. Many businesses feel that they have been left on their own. They don't have any support and don't know what to do next. We fill that space."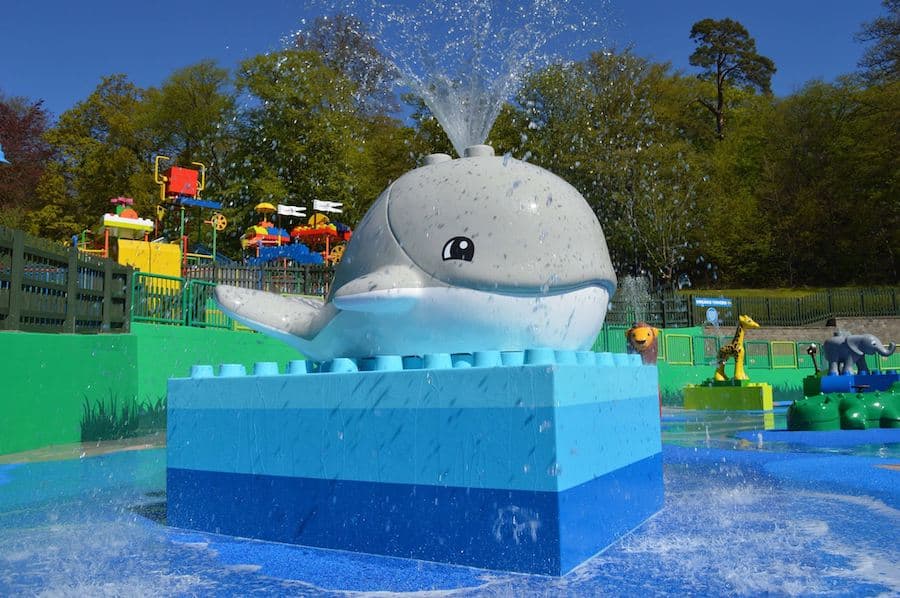 Smaller businesses, such as farm parks and FECs with narrow profit margins, have been hit particularly hard by the crisis.
"The majority of new businesses that we've attracted are in those areas. We have talked to a lot of new people, and they are being supported by the professionals within our membership.
"We are lucky that we have large businesses and the independent theme parks – Merlin, The London Eye, Madame Tussauds, Alton Towers, Thorpe Park, and so on – as members. There is a huge amount of experience and expertise there to draw on. Blackpool Pleasure Beach, for instance, has been around for a very long time."
The long term impact of COVID-19
"I report to an 18-person management committee," says Kelly. "This is made up of the owners and operators of all the major attractions in the UK. They are on standby to assist members. They give their time, resources and, often, their own workforce, to help. From that perspective, it has worked very well."
"The changes that we've made within the COVID-19 scenario have meant we can serve BALPPA members better during this period."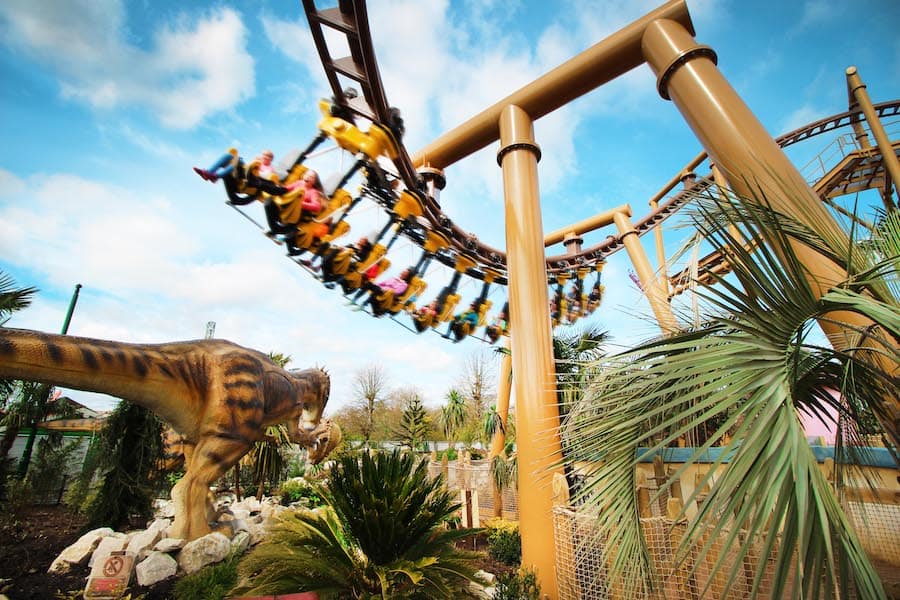 In terms of the long-term impact of the crisis, he says:
"We have to continue to provide an important service to our members. We are conscious, at the same time, that our members' focus is on their businesses, and in the short, medium and long term, decisions will be made by those businesses.
"There's a long way out of this. Reopening isn't the end, but the beginning of the story. Each business still has to survive through to next Easter, which is where it stopped previously."
Navigating the crisis together
"Many BALPPA members still have people on furlough due to COVID-19. Some don't know if it will be viable to open. There are a lot of questions to answer. At the back end of that, we can start talking about the Association. But more importantly, it's about the industry now, getting it restarted effectively, safely and financially."
"Part of the challenge is that there's no one answer to any of this for anybody. There are a lot of meetings and discussions every day.
"Each sector, and even within each sector, it varies hugely. So much depends on how your actual business is built. For instance, what size is it? Can you do a one-way system? Everyone has a different structure, a different build. Everyone has their own decisions to make."
No-one had anticipated the magnitude of the measures that would need to be implemented.
"Even immediately before it happened, we couldn't imagine a scenario where we would have to close every single one of our businesses. And we did: we had to close absolutely everything, which has never happened before. We couldn't imagine a world or a scenario where that could happen. And yet in a matter of days it did."
Sticking to the facts
Kelly says that BALPPA tries to keep speculation on possible COVID-19-related scenarios to a minimum:
"What we've tried to do in the Zoom meetings is confine ourselves to the purely factual. We're not going to guess.
"I can think of at least two occasions where we would have got something wrong if we had done so. For example, there were a lot of figures bandied about concerning the furlough scheme before it came out. 60% was the figure we were all quoted as 'absolutely certain'."
"In fact, it was 80%. For two weeks beforehand we would have been saying, 'This is the figure you need to prepare for.' We didn't, and that's a good example of why we should stick to facts".
Currently, there is speculation about the impact of a second spike in the virus.
"The only thing I would say is that the way to weaken that impact would be to have regional and local lockdowns to try and pinpoint where the virus is most active.
"We don't want regions to close down, but it's better than closing the whole country. I think that is the only thing that we would speculate on, going forward. There may be a spike in infection. It has been seen in other countries, but we'll be dealing with it locally rather than nationally."
BALPPA lobbies on COVID-19 measures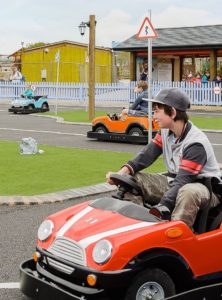 "Our management meeting, which was a quarterly board meeting, we now have as a catch-up every week," says Kelly.
"One of our members is in Ireland, one is in Europe and one is in America. For the last two or three weeks, the feeling has gone from being a 'glass-half-empty' one to a' glass-half-full' one because of the way things have moved forward.
"It's a combination of the galvanisation of what we can do as an industry, and – dare I say it? – of actually being listened to by the government. Decisions are being made, and there is flexibility."
"I've been in this position for ten years. After all those years of lobbying, where it used to take three or four years to get an answer or change on certain matters, now, in this situation, it is taking three or four weeks. It's a different world.
"I don't imagine it will go on at that pace, but it means that we are being listened to, and things are changing. When the furlough scheme came out it was detrimental; it was set up for monthly payments because they hadn't understood the fact that the majority of workers in our industry are paid weekly. That meant there were unintended consequences. They listened, and changed it."
BALPPA and Brexit
As BALPPA members prepare to reopen following COVID-19, with safety protocols in place, Brexit remains to be negotiated. What will its impact be on UK attractions?
"There are different views on this," says Kelly. "The majority of our member businesses are outside of the major cities. Tourism is a big part of the impact of Brexit, in terms of the freedom of movement of people; of tourists and workforces being able to travel."
"But in fact, the majority of our businesses are regional. We do have some businesses in the centre of London, and they will be negatively impacted if there are barriers to entry put up for tourists to get into the country. The same is true of the other centres, Bath, York, Edinburgh, etc, but we have fewer businesses there.
"Ours are mainly domestic tourism businesses. Theoretically,  if it's more difficult for people to travel outside of the country, they may choose to staycation.
"The exchange rate will have an impact in that, as will the general, 'do we need these to go to X, Y and Z; are these countries going to make it difficult for us to get in, do we have to queue up more?' All of those are potential barriers, which might mean people choose to stay in the UK. We will find out as we go along."
Seasonal workers
"The other side of this is the negative impact, where we have migrant workers that come over to the UK to work in our attractions for the summer.
"The majority of those attractions are, again, big city based. We did a survey of our attractions around the UK. This found that, outside of London, most were at below 10% EU migrant workers, so the impact on them is limited.
"We do, however, have some businesses that operate in different countries in Europe. They are concerned about being able to get British staff into those countries. That is probably more of a concern because getting work visas and transferring people backwards and forwards will become more difficult.
"The nature of our businesses means that they have to be pretty flexible, depending on what's happening in each country economically, and what the weather is doing. They like to be as nimble as possible."
Safety standards and new tariffs
"Those are the concerns," says Kelly. "But what we are not concerned about is the standards that we operate to as an industry. Lots of those are around health and safety. They are European adopted standards, and we have no inclination to change any of them.
"We have always held very high standards in terms of anything that we do health and safety-wise, and we have every intention of continuing to do so. We will not be requesting any changes to those. The only standards we are interested in changing are the ones that we can improve on."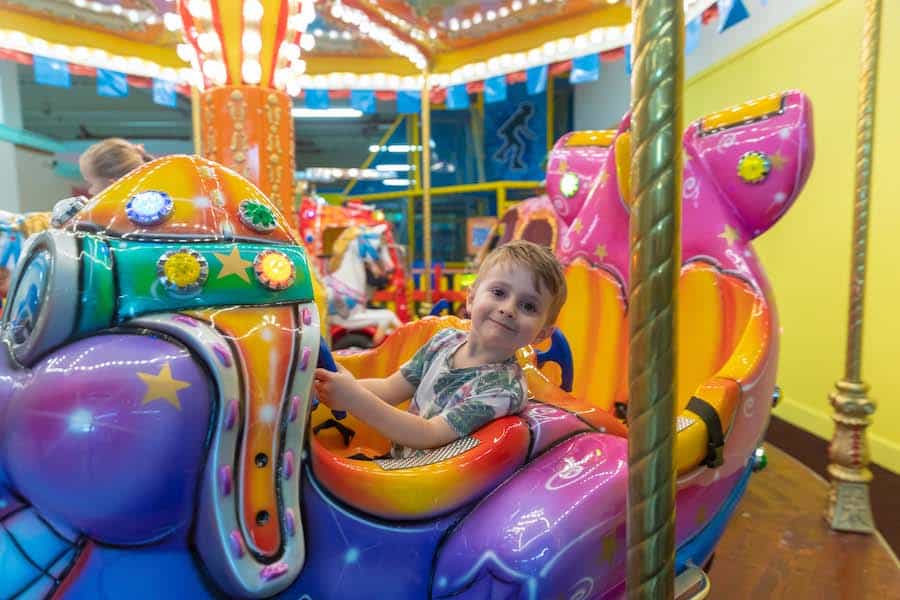 "So, within all of that, there is a relatively limited impact in the way that we do business. What we will have to find out is the impact of buying and selling: will tariffs change when you're buying a 15 million pound rollercoaster from Europe, for example?
"We also don't 100% know about the trading side of things. That is what is being negotiated now. The concerns around the movement of people seem to have been gotten across.
"Now they are considering making it easier for people to move: things like lowering the amount of money that people need to earn to be able to get settled status, seem to be going the right way. Whether it all gets done by the end of the year remains to be seen."
After COVID-19 and Brexit – BALPPA looks to the future
"As an industry, the impact is really on the trading side of it, the people movement side of it, our actual relationship with Europe. BALPPA sits on the government relations committee with IAAPA in Europe and has a standing position on that."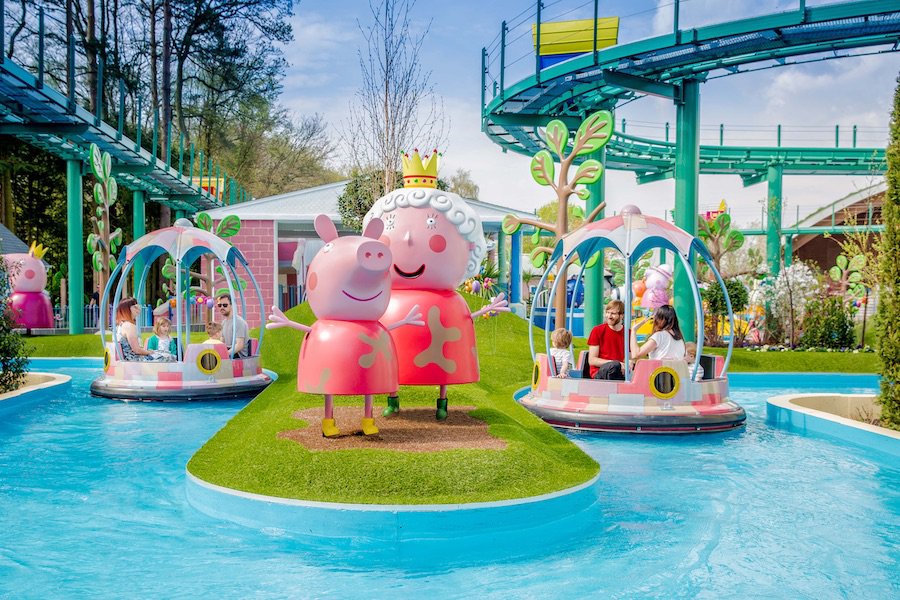 "I've been on that committee for years; we work with all of the countries around Europe, and that isn't going to change," says Kelly.
"We don't suddenly stop working with them, or stop agreeing standards. There are safety committees, government relation committees; that work is going to continue. There will be no noticeable change in any of that."
Background image Chessington World of Adventures Resort