This was despite the fact that the dishes on the menu at Docking Bay 7 Food and Cargo were delicious by theme park standards.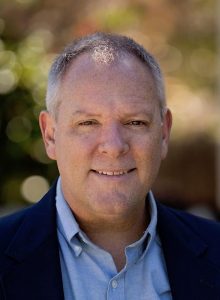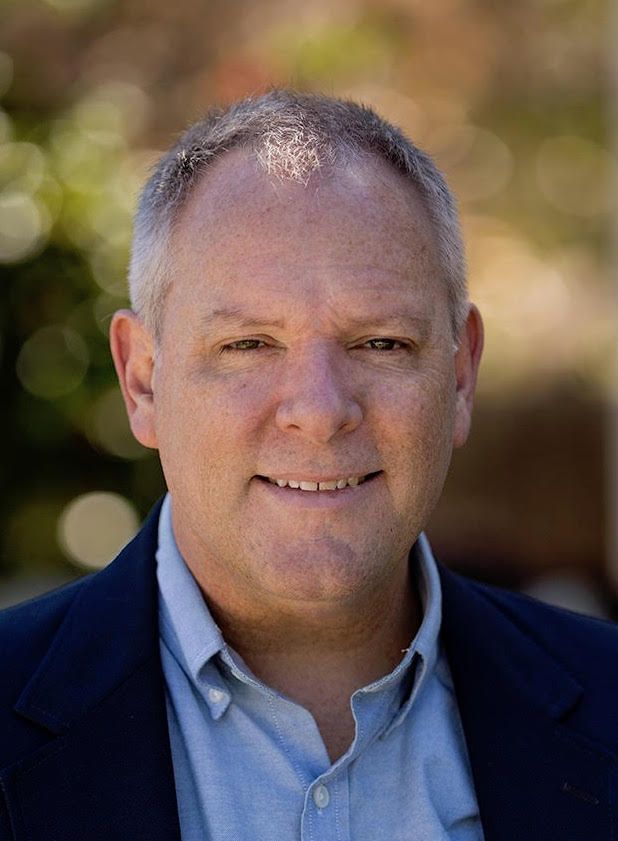 While Galaxy's Edge was crowded on opening day, Docking Bay 7 rarely had a line of more than a few people. It seems visitors were more interested in the E-ticket ride, lightsaber and droid building shops and cantina than eating at the counter-service restaurant.
See also: Star Wars: Galaxy's Edge – 51 photos from inside Disney's new themed land
Blooloop visited Docking Bay 7 Food and Cargo during a three-day media event and tried some of the dishes and drinks in the interstellar food hall during the opening day festivities in Galaxy's Edge.
Let's take a closer look at what's on the menu at Docking Bay 7 in Star Wars: Galaxy's Edge.
The Backstory
Chef Strono "Cookie" Tuggs makes regular intergalactic stops at Docking Bay 7, according to the restaurant's backstory. The surly, disfigured cook travels the Star Wars galaxy in his Tuggs Grub spaceship in order to fill his pantry with exotic interstellar ingredients.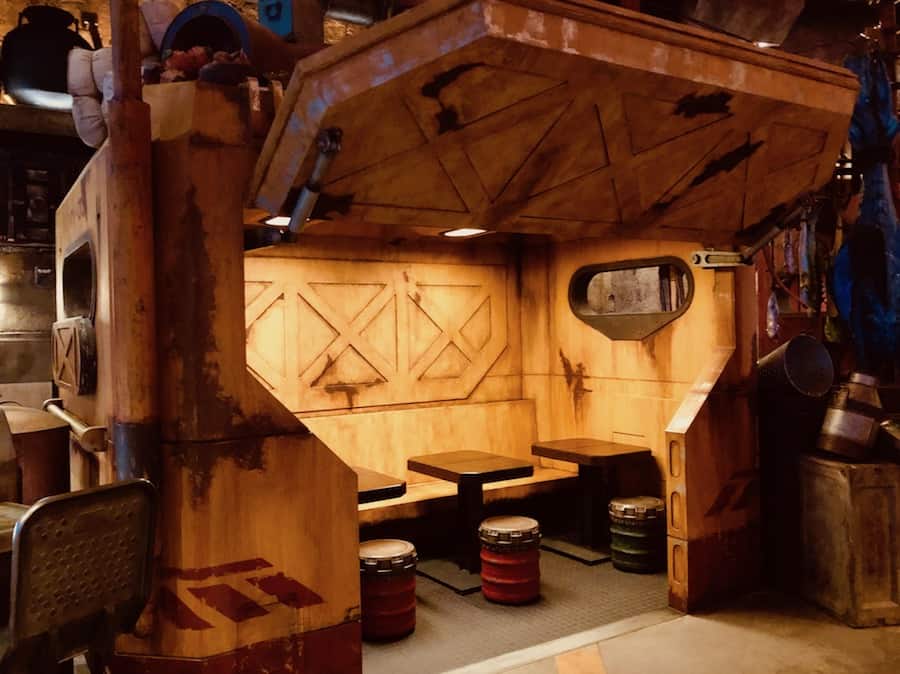 The Look
It won't be hard to find Docking Bay 7. Cookie's food truck-like tug ship will be docked on top of the quick-service restaurant.
Inside, diners enter under a cargo pod being lowered from Cookie's ship up above. You'll eat inside special effects-laden shipping containers overflowing with alien produce.
Docking Bay 7 takes its inspiration from the lively Tsukiji fish market in Tokyo, Japan.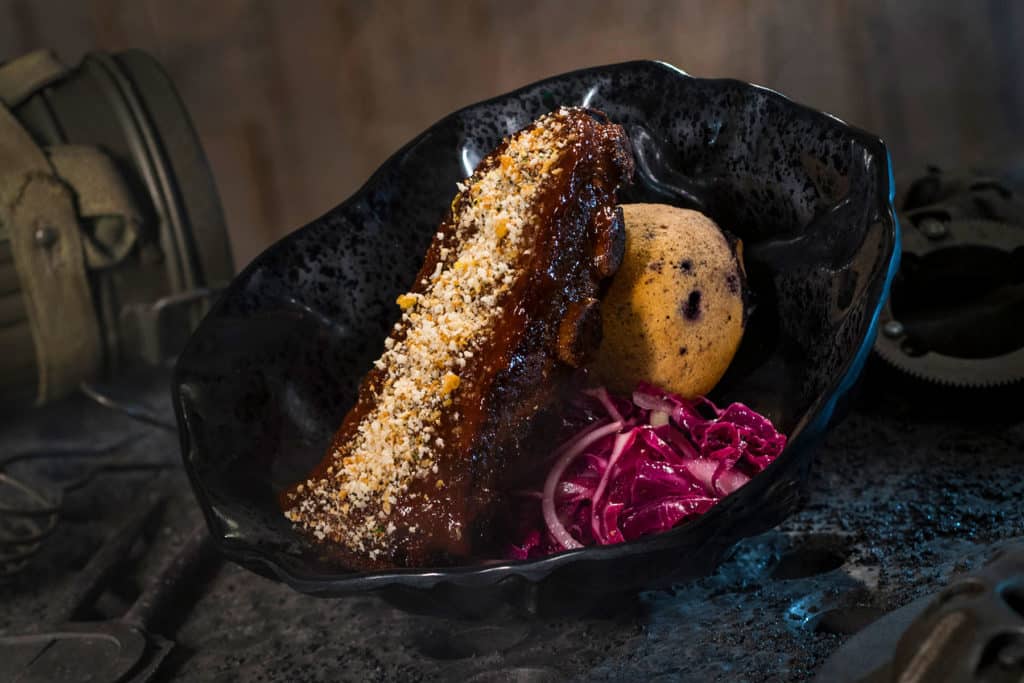 The Food at Docking Bay 7
Docking Bay 7 offers an intergalactic twist on the latest food hall trend. Each menu entree has a Star Wars name and a description of its Earthly ingredients. The dishes may look otherworldly, but the food is familiar to everyone.
The Docking Bay 7 menu includes:
Smoked Kaadu Ribs ($17): Spicy and sweet pork ribs topped with a citrus gremolata, toasted bread crumbs and lemon parsley. The tender meat falls off the bone. The spicy sauce offers a little kick. Crunchy red cabbage slaw adds a nice texture.
Fried Endorian Tip-Yip ($15.50): Fried chicken tenders with mashed potatoes in green gravy. Basically a really big McDonalds Chicken McNugget with a better cut of chicken. The mashed potatoes come with peas and carrots. The green gravy adds an alien twist to the dish as well as a little curry spice.
Braised Shaak Roast ($19): A beef pot roast with cavatelli pasta, wilted kale and mushroom. The savory slow-cooked meat is tender and tasty. The dish is only offered at dinner time.
Felucian Garden Spread ($13): Plant-based Kefta meatballs with herb hummus, tomato-cucumber relish and pita slices. You can't tell the "meatballs" are not made of meat. The delicious dish offers a nice blend of heat and cool.
Yobshrimp Noodle Salad ($16): Chilled shrimp, marinated noodles and vegetables. A tangy vinaigrette dressing gives a little zing to the slippery noodles and snappy shrimp combo. The cool, light and fun dish is perfect for a hot summer day.
Kids meals, breakfast and dessert
For the young padawans, there are kids meal versions of the Yobshrimp Noodle Salad ($11) and the Fried Endorian Tip-Yip ($10). Kids can also get the veggie Taste of Takodana ($8.50) with black bean hummus, edible soil with nuts, dipping vegetables and multi-grain crisps.
Still hungry for dessert? Docking Bay 7 offers an Oi-Oi raspberry cream puff ($6.50) and Batuu-bon ($7) chocolate cake with white chocolate mousse. The triple chocolate threat Batuu-bon is perfect for chocolate lovers.
For breakfast, the menu includes:
Rising Moons Overnight Oats ($7): Yogurt, fruit and oats
Bright Suns Morning ($11): Three-cheese eggs, sausage, hashed potatoes and roll
Mustafarian lava roll ($6): Oreo-topped cinnamon roll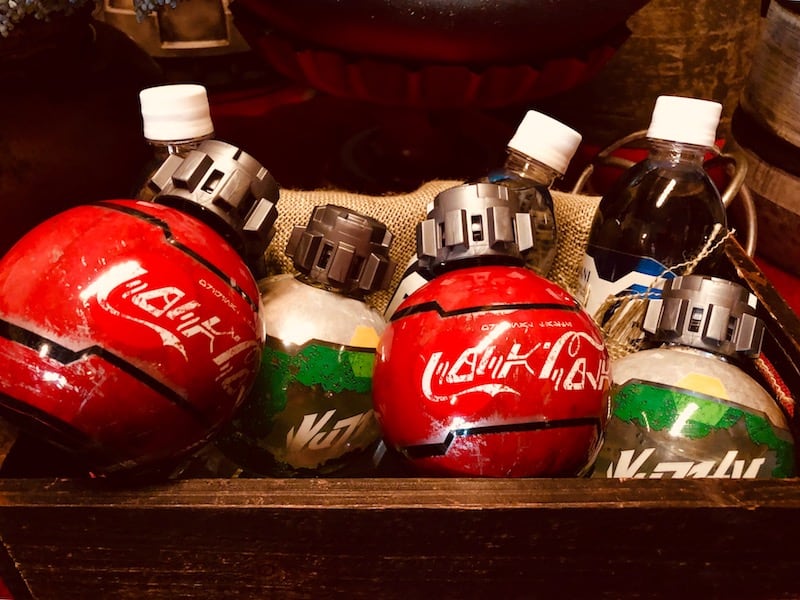 The Drinks at Docking Bay 7
The signature drinks at Docking Bay 7 include a Moof Juice fruit punch ($5.50) and a desert pear-flavored Phattro ($5.50) combining lemonade and iced tea. The tropical Moof Juice tastes like the non-alcoholic base for a fruity cocktail served in some island paradise.
The Service
Customers order at a cashier station and pick up their food in the back of the restaurant. You eat inside cargo containers that double as seating areas. Just pull up a barrel or crate that serve as chairs.
The Last Word
Disney's culinary team drew inspiration from the plants and creatures found in the Star Wars galaxy as they prepared the Docking Bay 7 menu of familiar earthly foods. The dishes also take inspiration from the flavors of Morocco, Istanbul and Asia.
"The flavors in Galaxy's Edge and Docking Bay 7 are going to be very bold, a lot of spice forward," said Brian Piasecki, Disney World culinary director for concept development.
Disney chairman and CEO Bob Iger unveiled Star Wars: Galaxy's Edge at an opening ceremony last week. Star Wars royalty George Lucas, Mark Hamill, Harrison Ford and Billy Dee Williams were all present at the event. "Star Wars: Galaxy's Edge is absolutely amazing and we are thrilled to finally share it with the world," said Iger.
The new themed land also opens at Disney's Hollywood Studios in Florida on August 29.