Universal Beijing Resort (UBR) is starting trial operations on September 1 before opening its themed rides and immersive experiences the public.
Universal Studios Beijing, Universal CityWalk Beijing and the Universal Studios Grand Hotel and NUO Resort Hotel will be open to invited guests only, which includes resort partners and a few lucky winners.
During UBR's trial operations, visitors will experience selected rides, attractions, shows and dining offerings across the Universal Studios Beijing theme park on designated dates.
Based on feedback and comments from invited guests, Universal Beijing Resort will adjust its operations in preparation for the grand opening.
UBR opening to invited guests only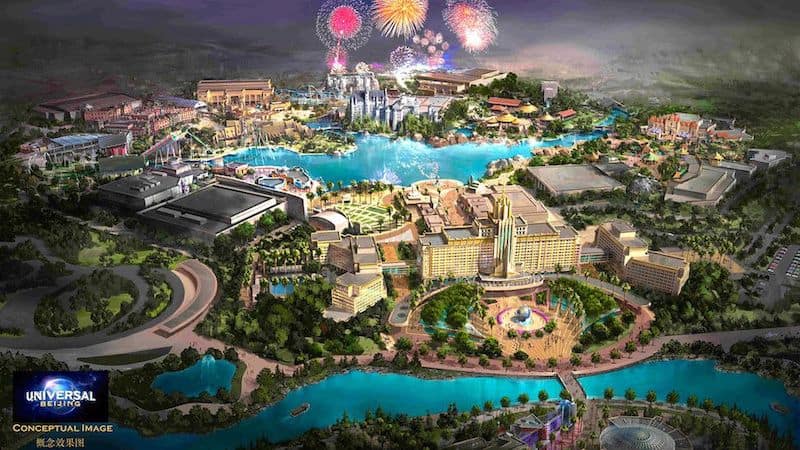 Universal Beijing Resort has been working closely with the Centers for Disease Control and Prevention (CDC) to develop a series of health and safety measures in response to the pandemic.
"I would have to say the key focus of anything we are doing right now is to ensure the safety of guests and to make sure we have proper pandemic controls in place," said Tom Mehrmann, president and general manager of UBR.
"We recognize what an important time it is right now in China to control the virus as well as to open safely (via CGTN)."
The resort will implement visitor screening, social distancing and sanitisation procedures. All invited guests must pre-register with ID. They are also required to wear masks and have their temperatures checked.
Universal Studios Beijing includes seven themed lands – the Wizarding World of Harry Potter, Kung Fu Panda Land of Awesomeness, Hollywood, WaterWorld, Transformers: Metrobase, Minion Land, and Jurassic World Isla Nublar.
Universal Beijing to adjust operations
Each land will boast thrilling rides, immersive experiences, live shows, retail offerings and themed F&B outlets. In total, there will be 24 shows that merge live performance and interactive props and sets.
"Our secret recipe is we take guests on extraordinary journeys into extraordinary places," said Mehrmann during the first blooloop V-Expo. "We immerse them in incredible stories, stories that lift right out of the books of things like Harry Potter."
Mehrmann is "very excited by what's coming" and teased "more parks, more hotels in the future, and I'm sure we'll be announcing those in due course".
Earlier this year, Universal Beijing Resort announced a long-term partnership with Tencent Interactive Entertainment Group (IEG) to integrate Tencent intellectual property.
Images: Universal Beijing Resort