Read the news in 5 minutes…
Attractions news this week: London Resort begins public consultation; India invests in tourism projects; new theme park planned for Japan; Disneyland unveils interactive water feature; Disney enhances deepfake technology; Celtic FC plans museum; National Museum of Helsinki expansion plans; drive-ins become popular; Disney joins 'Stop Hate for Profit; Snoopy Garden in South Korea; Emaar stops using job titles; Yas Island attractions reopen; Therme Manchester on track…
Theme parks
The London Resort will begin a public consultation from 27 July to 21 September, with construction expected to start in 2022.
According to media reports in Japan, a $1.2 billion theme park is planned for Yokohama, near Tokyo. The operator of the attraction, which will be similar in size to Tokyo Disneyland, will be an unnamed Hollywood studio.
Disneyland has unveiled Mickey's interactive water feature, dubbed 'Ink & Paint', which is coming to the Disney Vacation Club tower at Disneyland Hotel. 'Ink & Paint' uses water jets that squirt and appear to 'paint' ink splats
Xiangjiang Joy City Snow World, boasting a giant indoor snow centre and a water park on the roof, has opened in the Chinese province of Hunan. The snow centre features a snow playground, skiing, skating, and snow sliding.
India is investing heavily in tourism projects, including an energy park at Koradi, a Buddhist theme park at Futala, and a tourism circuit in Saurashtra. Koradi and Futala are located in Maharashtra.
CLYMB, Ferrari World and Warner Bros World Abu Dhabi are set to reopen after months of closure with extra safety precautions in place.
Museums
Celtic FC is moving forward with its plans to build a hotel, museum, shop and ticket office located near Celtic Park in the Parkhead area of Glasgow. The new documents attempt to resolve a planning condition provided by the council.
The United States Olympic & Paralympic Museum, located in southwest downtown Colorado Springs, is opening to the public on July 30, with tickets going on sale on July 22.
Plans have been submitted by JKMM Architects for planning permission for the new expansion at the National Museum of Finland in Helsinki.
Blooloop, in association with Gallagher & Associates, has launched the first Blooloop 50 Museum Influencer List. Nominations are now open until August 31.
Zoos and aquariums
The Pairi Daiza Resort is offering visitors the chance to enjoy an immersive overnight stay in its themed accommodation, which offers unique views of walruses, bears, wolves, penguins and tigers.
Technology
Neuralink, Elon Musk's new company, is working on a brain chip that could let users stream music directly to their brain and manipulate emotions. This chip could offer the ultimate personalised visitor experience for the attractions industry.
Attractions continue to use innovative drive-through or drive-in solutions during the coronavirus crisis, with a floating movie theatre in Paris and a drive-through art experience in Rotterdam.
Disney has reportedly joined the 'Stop Hate for Profit' campaign, pausing its advertising spending on Facebook and Instagram over their handling of hate speech throughout July 2020.
Disney is committed to making deepfakes more realistic than ever with higher resolution, and its face-swap tech is closer to being used in big-budget movies and TV shows.
Brands
Peanuts Worldwide has collaborated with SN Garden to open South Korea's first Snoopy Garden. This garden mixes natural beauty with the popular brand to create a relaxing environment.
Other attractions
Therme Group has appointed Richard Land as Chief Development Officer. Land will manage the company's UK projects, including Therme Manchester which is on track to open in 2023.
Dubai-based real estate developer Emaar has abolished the job titles of all its staff, including that of its chairman Mohamed Alabbar. The company will instead focus on 'culture and talent'.
blooloop V-Expo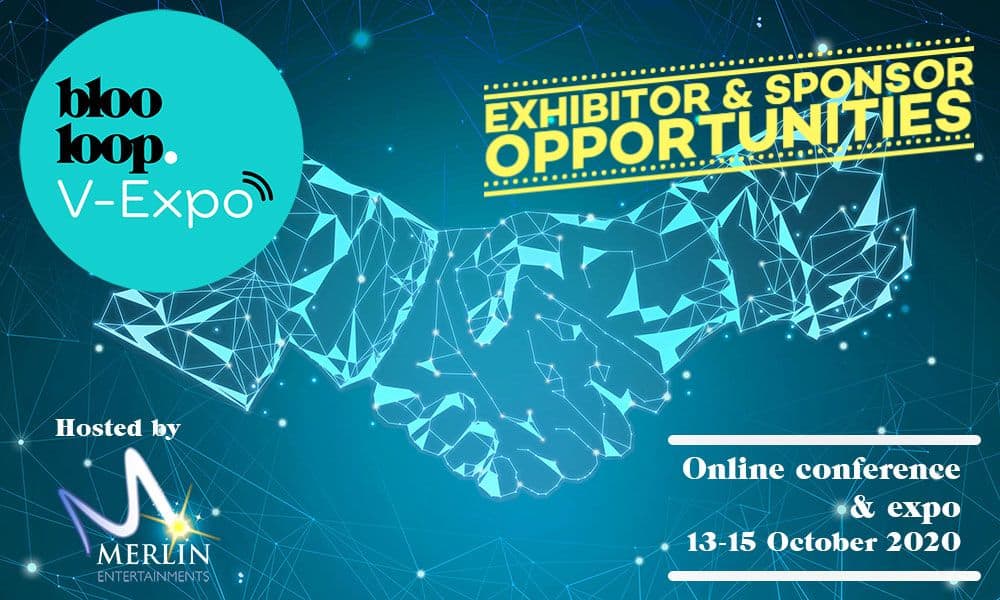 Exhibit at blooloop V-Expo to reach new markets with our content focused opportunities. With our news background over 15 years, we truly understand the power of online content. The blooloop V-Expo is a high-level, content-driven event, delivered by industry leaders.
Find out more about how our exhibitor and sponsorship opportunities here.