Following research that found nearly half of all museum boards in the US are entirely white, the American Alliance of Museums (AAM) has launched an initiative to diversify the boards and leadership of cultural institutions across the country.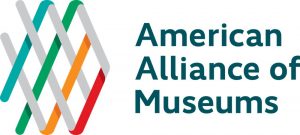 The Facing Change: Advancing Museum Board Diversity & Inclusion project will provide the framework, training, and resources for museum leaders to build inclusive cultures within their institutions that more accurately reflect the communities they serve. The multi-year initiative is backed by $4 million in grants from The Andrew W Mellon, Alice L Walton and Ford Foundations, the first of its kind in the museum sector and the largest grant in AAM's 113-year history.
"To make real and lasting change, work needs to be done at the top where the tone and priorities for each museum are established," says Laura Lott, president and CEO of the American Alliance of Museums. "Museum trustees and leaders can and must do more. AAM aims to drive long-lasting systemic culture change."
Addressing the disconnect
In 2017, AAM and BoardSource examined museum board leadership and found a disconnect in the area of diversity and inclusion. The survey revealed that 46 per cent of museum boards are entirely white. Whilst 77 per cent of museum directors believe expanding the racial and ethnic diversity of their boards is important to advancing their missions, only 10 per cent of museum boards have developed a plan of action to become more inclusive.
A recent survey by the Mellon Foundation showed workers in the US museum sector do not reflect the makeup of the communities these institutions serve. This is despite decades of local and national efforts.
A plan for change
AAM's Facing Change report, issued last year asserted that for long-term genuine progress to be achieved, change and inclusive leadership is essential at all levels of an organisation. Major components of the funded initiative include:
Fieldwide standards and programmes to advance excellence in diversity, equity, accessibility and inclusion. These will be based on AAM's existing Continuum of Excellence.
Inclusive leadership development for 50 museums. This will be concentrated on five cities, yet to be selected. Plans will be tailored to the needs of each museum, with support provided by senior fellows
Online resource centre for inclusive museum governance. Providing case studies, sample documents and custom content for thousands of museums.
Board matching support. To connect individuals interested in serving on museum boards with museums seeking new perspectives and talent.
"Museums present art, ideas and history that serve as a window into our humanity and culture," says Margaret Morton, director of the Creativity and Free Expression program at the Ford Foundation. "We welcome this partnership and the opportunity for museums and their leaders to more fully reflect the broad range of identities and diverse stakeholders across all communities and people."
Founded in 1906, the American Alliance of Museums represents more than 35,000 individual museum professionals and volunteers, institutions and corporate partners.
AAM will hold its 2019 annual meeting from May 19 to 22 in New Orleans.