Blooloop speaks with the Director, Michael Kreft von Byern, to discover what awaits at the indoor water world.
During the crowded summer season, theme parks across Europe will be launching their latest attractions and competing for visitors' attention. Europa-Park, however, is bucking the trend by unveiling the new Rulantica water world in November. And perhaps, for an undercover, year-round facility, winter is a good time to open a new waterpark.
Europa-Park had once been hoping to debut Rulantica earlier in the year. But as its biggest single expansion since the opening of the amusement park back in 1975, the €180 million ($200m) project took time.
"On one hand, we are an experienced operator," says Rulantica's Director, Michael Kreft von Byern. "On the other hand, we are a start-up in the waterpark industry. It's amazing, it's interesting, but it's a big job. So many people said that with our experience we can do this easily. My reply was we also know how challenging it is. Our experience makes us humble."
A board member and former Europa-Park director of operations, Kreft von Byern has been part of the team at the Mack family's famous amusement destination near Freiburg for over three decades. He assumed his new role at Rulantica water world in January of this year. Yet the waterpark project has been in the pipeline for so long that his first involvement with it was in 1996.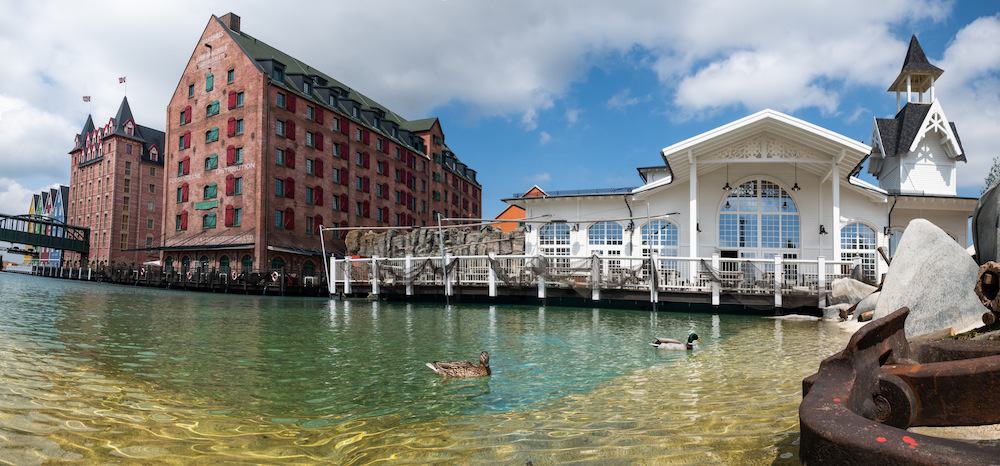 The Europa-Park resort offer
Europa-Park has six themed hotels, totalling around 1,000 rooms. It also has a strong live entertainment and gastronomy offering (including a double Michelin star restaurant). The park is a popular destination for families from Germany, France, Switzerland and many other European nations. In 2018 it hosted over 5.7 million visits. To consolidate its resort status, the Mack family had been wanting to build a second gate for some time.
"When we did our first research in the '90s, we were asking our guests what they would prefer it to be," says Kreft von Byern. "Over 60% said a waterpark. But in our discussions with guests, we also asked 'What do you mean by waterpark? Is it a sauna and spa, where the Germans like to relax, or a themed fun waterpark? Should it be indoors or outdoors? We decided that a themed indoor park would be the best fit for our hotel resort."
Since May, guests staying at Krønasår – The Museum Hotel have enjoyed a tantalising glimpse of the new waterpark as it nears completion next-door. The new 276-room property has a Nordic theme and is based on a natural history museum. When Rulantica water world officially opens on November 28, it will be easily accessible by a footbridge from the hotel.
Setting the scene for Rulantica
The Nordic flavour is now stronger than ever at Europa-Park. This follows the reopening this summer of the park's Scandinavian themed area. Here, as an innovative way to prepare guests for the new waterpark, a dark ride called Snorri Touren will debut soon featuring a Rulantica inspired storyline. Snorri, an octopus character, will also give his name to a flowing canal attraction inside the waterpark.
The storyline underpinning Rulantica and Krønasår – The Museum Hotel has been developed as a multimedia brand by MackMedia and Mack Solutions. In October, the first part of a two-book series will be launched by the publisher Coppenrath. It tells the tale of two orphans who hide in a natural history museum and discover the secrets of a mystical Nordic island. That island provides the setting for the waterpark.
When guests step into Rulantica this winter, they will encounter a 450,000 square metre world of wonder. Spread across nine different settings will be 25 exciting water attractions. There will also be two self-service restaurants, two swim-up bars and rentable cabanas with catering service.
"We hope many people will walk in and say 'Wow," says Kreft von Byern. "It really will be an experience. It's not like a swimming hall where you go in and can already see the exit. It's a different level. There's heavy theming, a lot of rock work, a harbour town, trees; a really nice atmosphere."
Rulantica water world – slides and attractions
The bulk of Rulantica's 17 waterslides have been provided by ProSlide. These include such products as the Canadian company's CanonBowl, Tornado Wave and Mammoth multi-person raft rides.
"These are really big slides which are not so well known in the German market," says Kreft von Byern. "But as in the existing park, we are focused on the family audience, so there are attractions for every age group."
The park's nine settings and their key attractions are as follows. Vinterhal is home to a gigantic glacier cave, a sea snake made of ice and slides including the Tornado Wave. Trølldal features flat pools with age-appropriate slides, a water playground, plus climbing and play areas.
Vildstrøm is the name of the park's outdoor wild river. Frigg Tempel is a large outdoor pool with swim-up Tempel Bar. Snorri's Saga is an indoor lazy river, with extensive theming. Rangnakor is a city on stilts that is home to Rulantica's indigenous people. Here guests will discover action-packed slides, eight cabanas, the Skål Bar and a snack outlet.
Lumåfals is a colourful grotto and waterfall, setting for Rulantica's wave pool and the self-service restaurant Lumålunda. Skip Strand is an activity pool with a huge adventure playground. Here guests can splash and explore a sailing ship, steamer, slides and climbing opportunities. Skog Lagune is an oasis of relaxation with bubble loungers and a swim-up bar.
Researching the waterpark industry
The Europa-Park team travelled widely to find inspiration for the new waterpark. It was impressed by the operations of Splish Splash in New York, the park founded by senior consultant Chip Cleary. But it was the scale of attractions at Siam Park in Tenerife that convinced the team to work with ProSlide.
"Rick Hunter and his team are good partners to deal with," says Kreft von Byern. "We have a lot of confidence in their product and they have performed to expectations."
In addition to ProSlide, further slides come courtesy of the German manufacturer Aquarena. Murphy's Waves provided the wave pool technology. WTI and Aquila supplied their services when it came to water treatment/technology. The park's masterplan was prepared by PGAV Destinations.
Aquarena's Rainer Braun proved invaluable when it came to slide installation and securing permits. "Building waterslides in Germany is not easy due to all the regulations," says Kreft von Byern. "It was a good move to partner these two companies. We have international and national expertise, with big Canadian slides and German know-how."
Building the park came with further challenges, says Kreft von Byern. "The construction economy in Germany these days is booming! To find big companies to do such a specific project, which is not a standard project, is not easy. We needed experts in air conditioning, water treatment, rock companies and theming companies. It's a lot of work, but we have a strong planning and construction team coordinating this for us."
Securing Europa-Park for the next three decades
Rulantica and Krønasår have been developed on the Western part of a 120-hectare piece of land, sitting between the main Europa-Park property and the A5 autobahn.
"We saw that our existing strategy of increasing the number of attractions within Europa-Park would come to an end due to a limited area around the park," says Kreft von Byern. "What you will see soon at Rulantica water world is the first step in a concept which will take us through the next 30 years."
"The expansion of our overall offering and the realisation of this unique water world are an important step towards securing our location," says Europa-Park founder Roland Mack. "We can't afford to stand still if we want the region to remain attractive for visitors from further afield."
Every project at Europa-Park is a family effort. Either from the Mack family and/or the committed team that works at the park. Roland continues to champion Rulantica. Yet the waterpark is "also a project of the young generation," says Kreft von Byern.
"Thomas Mack, as the hotel and F&B guy at Europa-Park, has a strong stake in this. Michael Mack, with his creative and construction expertise, is another strong supporter. And Ann-Kathrin Mack, daughter of Roland, is an architect and was very involved in design and planning."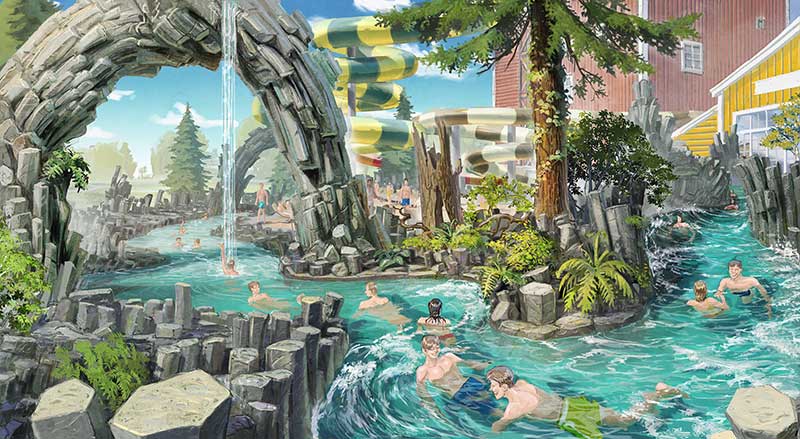 Avoiding the big mistakes
Kreft von Byern also praises Chip Cleary for his contribution to Rulantica. The American park executive, who like Roland Mack is a former IAAPA chairman, decamped to Germany in 2013.
"His personal experience of not only operating but building a park made him a very good partner to have in the masterplanning process," says Kreft von Byern. "He pointed out what to see and where to go to get a better understanding of the waterpark industry. This allowed us to take the right options and avoid big mistakes. I also have to mention Jeff Havlik [at PGAV]. He and Chip were both extraordinary with their support and know-how."
A team of around 300 will operate the waterpark when it opens. "I think we have a nice product," says Kreft von Byern. "But as we know from Europa-Park, you also need to have a good team to manage it and provide an excellent experience. That's what gives you happy customers who want to come back!"
With just over three months to go until the planned opening, how are things going? "Our aim is to start testing in November and get open on the 28th at 11 'o'clock. When we started, we were optimistic we could do it faster. Throughout the project, you learn what is possible and what is not possible. We have been aiming for this date for the last few months. It's challenging, but you have to set an ambitious target to get things sorted."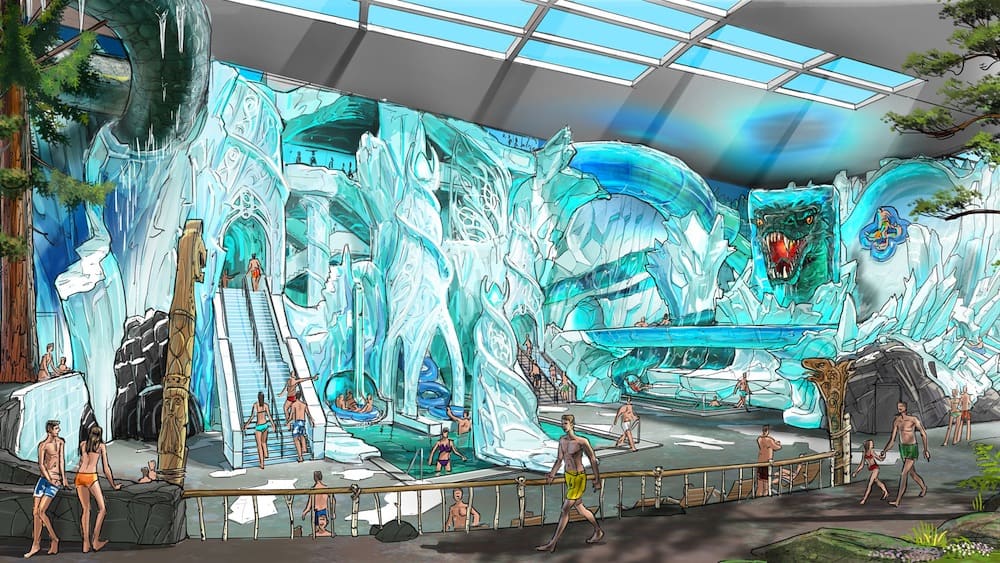 A waterpark with a story
Kreft von Byern acknowledges that Rulantica "will not be the biggest waterpark." The world's largest indoor waterpark is elsewhere in Germany. Yet for German visitors who are more used to regular swimming pools, spas and wellness facilities, Europa-Park's new enterprise is going to be quite an eye-opener.
"I have toured a lot of waterparks, but I don't think I've seen a park that has such a nice combination of big attractions, heavy theming and storytelling. It's going to have a very nice atmosphere."
Kreft von Byern insists that very few things have been cut in order to stay on schedule or budget. "The whole project has been planned in several phases," he says. "So the only decisions we had to make were to save some things for phase II. To give customers a reason to come back, it's always good to have new developments."
"I can imagine some of the water-based attractions of Mack Rides would fit perfectly into that environment too," says Kreft von Byern. "There is no definite decision, but it is something we are considering in our masterplan."
Attendance, capacity and pricing
Europa-Park is hoping Rulantica water world will attract more than 700,000 guests a year. This would push the resort's annual attendance close to 6.5 million. Up to 5,000 are people expected per day, staying on average between five and six hours. The park boasts an instantaneous capacity of 3,500, but additional visitors are expected after 5 pm on a special evening ticket.
At €35.50, the latter will be just €3 cheaper than the standard €38.50 admission but is predicted to prove popular with locals. "It is a fair price when you see the quality," says Kreft von Byern. "And if you benchmark against other waterparks in this league, it's pretty amazing."
Due to its limited capacity, potential visitors will be encouraged to buy tickets in advance to guarantee admission. At the time of writing, more than 10,000 already have.
"At Europa-Park, our capacity is big enough to take all the guests who come," says Kreft von Byern. "In some other places, you buy a ticket and have to wait for hours to get in."
Adequate car parking is available at Rulantica. Those staying on-site at other Europa-Park hotels will have a shuttle bus provided to get them to the waterpark. Many of the waterpark's patrons are expected to be hotel guests. But if they stay at Krønasår – The Museum Hotel they won't even have to step outside.
The industry is watching Rulantica water world
Michael Kreft von Byern knows that some of the first visitors at Rulantica water world will be theme park industry colleagues. "I expect a lot of experts to come and have a look at what we do," he says. "I think we have an amazing product. Hopefully, our performance will be good enough to amaze them. But let's see, I don't want to be over-confident. First, we have to be able to swim before we can run."
All images kind courtesy of Europa-Park