The Museum of London's Archeology collection faced a unique challenge: how can audiences be engaged through unconventional means? Adam Corsini the Collections Manager, had the solution: ArchiveLottery.
It began in 2012. The Archeology archive needed a way to engage audiences as part of the Day of Archeology, an annual day dedicated to learning about and sharing archeology. "Is there something we can do that's more engaging than a blog post?" was the challenge faced by Adam Corsini. From this, ArchiveLottery was born.
The ArchiveLottery 'game'
"In its simplest form – it's asking people to choose a number," said Corsini. That number equates to an item in the archive's collection. The initiative began on Twitter – with the museum's Twitter account asking people to pick a number. Then Adam would reply with the relevant item in the collection:
https://twitter.com/PENT001/status/487525656490950657
@lizcwhite @MuseumofLondon #ArchiveLottery You win a horn core from Wood Street! pic.twitter.com/k7OPDtye5z

— Adam Corsini (@AdamCorsini) July 11, 2014
This initiative moved offline and became a part of the archive tours. Visitors would select a random shelf and an archivist would explain the item on the spot: "we integrated the ArchiveLottery game into our tours. There would be a moment in each tour that is completely random. That's where the fun comes out – it's like an on-the-spot test for us as staff."
It then utilised both the online and the offline world with a Skype connection into the main museum.
But its not just the public that the initiative benefits. With an archive the size of the Museum of London's Archeology collection it is impossible to know everything it contains. Through the ArchiveLottery, staff discovered new items that could be showcased. "It's a way to discover more of our collection," said Corsini, "we discover things we didn't know we had."
Creating a narrative
It can be a challenge for staff to talk about a random item in depth, said Corsini, particularly when it is something very small. However, the team found ways to broaden the explanation: "we quickly figured out that you can talk about things other than the item itself – you can talk about aspects of storage and conservation, like how do we preserve this item and why do we keep it. It's about using all of the expertise you have to create a narrative with your audience."
Engagement is important to the archive. Corsini said: "We're not the museum's main site and we don't do exhibitions. We have a remit to promote archeology but we can't use traditional means. In my opinion, there's no point having archives if nobody is going to see them."
The ArchiveLottery means that audiences engage with staff in a more authentic way: they see a natural, unprepared reaction that's not so clinical. Corsini says that this approach gets a better reaction and leads to more engagement.
Practical considerations
There were practical considerations around the game. The Museum of London's Archeology collection is the largest archeological archive in the world. How did they avoid running back and forth during the game? Corsini explained: "the archive is split into different areas – we made 'rounds' throughout the day – for example focusing on metal objects or focusing on paper objects."
When utilising technology there are also considerations to bear in mind: "when we did the Skype version, we had to have a good connection and Wi-Fi and all those logistics surrounding technology. There's lots of things you wouldn't realise: like we found out at one event that our Wi-Fi turns off at a certain time in the evening."
What's next for ArchiveLottery?
The scheme was given the Innovation award at the Museums and Heritage awards. The judges said it was "simple but very effective, this winning project successfully turned object engagement on its head."
Many sites are now utilising the model established by Adam Corsini and the Museum of London. Glasgow Women's Library, and other museums and archives, have begun their own versions of ArchiveLottery on Twitter using the same rules. The Wimbledon Museum also did a Facebook live version of the game. Corsini said he is excited to see how the idea evolves.
The future of ArchiveLottery at the Museum of London could involve collaboration: "I'm looking at link-ups between institutions," said Corsini, "in essence a conference call between different sites. They could each show an item and people could vote on which item is the best."
Social media
As social media continues to grow, museums are utilising platforms more and more to engage audiences. Last month, museums celebrated 'Museum Meme Day' by sharing internet memes on their social platform. The San Francisco Museum of Modern Art has also drawn attention for its Send Me SFMOMA sms requests programme, where audiences can request a random piece of artwork relevant to their current emotion.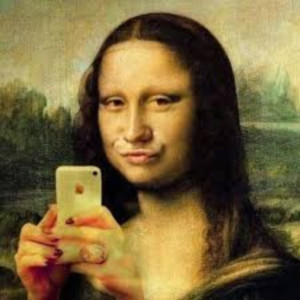 VisitEngland recently released data about English attractions and their use of marketing and digital media.
17% of visitor attractions increased their marketing spend in 2017, while 10% decreased. Those that increased tended to be those that saw an increase in visitor numbers, growth predominantly driven by overseas visitors.
93% of attractions have a website, 89% use some form of digital communications (a slight increase on previous years). More than one third have an online booking system, at 37%.
The effectiveness of digital
Digital communications appear to be working. The attractions that used them saw a 2% increase in visitors. The attractions that did not saw a 3% decline.
For the second year in a row, Instagram and Pinterest are becoming more in use by visitor attractions. 44% now use the social networks, up from 22% in 2015. However, it does appear that attractions are narrowing in on their social media use – the proportion of sites using "other" social media has more than halved since 2016. This suggests attractions are investing more time into the mainstream social media.
Social media has its flaws – it has been accused of censorship by some museums – but widely museums are adapting to the technology in new and exciting ways.
But, as Corsini points out, voice is an essential factor to consider when using social media: "you can often tell whose is the voice behind those accounts. What we achieved with ArchiveLottetry was that audiences could see the person between the Twitter account. Museum's mustn't forget that social media is a tool to engage people – but they are still people. It's about using digital platforms to enhance your message."
Images courtesy: Museum of London, Guru