Jeff Bezos is the founder and executive chair of Amazon, and the founder of aerospace and space flight company Blue Origin. The donation is the largest gift to the Smithsonian since its founding gift from James Smithson in 1846.
$70m of the donation from Bezos will support the renovation of the National Air and Space Museum, while $130m will go towards a new education centre at the museum.
"The Smithsonian plays a vital role in igniting the imaginations of our future builders and dreamers," Bezos said.
"Every child is born with great potential, and it's inspiration that unlocks that potential. My love affair with science, invention and space did that for me, and I hope this gift does that for others."
Smithsonian's largest gift since founding in 1846
Focusing on STEAM (science, technology, engineering, arts and mathematics), the education centre will be connected to all the Smithsonian museums and will be called the Bezos Learning Center.
In addition, the donation will go towards a technological transformation of the National Air and Space Museum's galleries and public spaces. These will include new interactive experiences.
"Today, as we emerge from a pivotal moment in history, Jeff's donation builds on that original tradition and will help us reimagine and transform the Smithsonian," said Smithsonian secretary Lonnie Bunch.
"This historic gift will help the Smithsonian achieve its goal of reaching every classroom in America by creating a world-class learning center with access and inspiration at its heart."
Blue Origin's first space tourism flight on July 20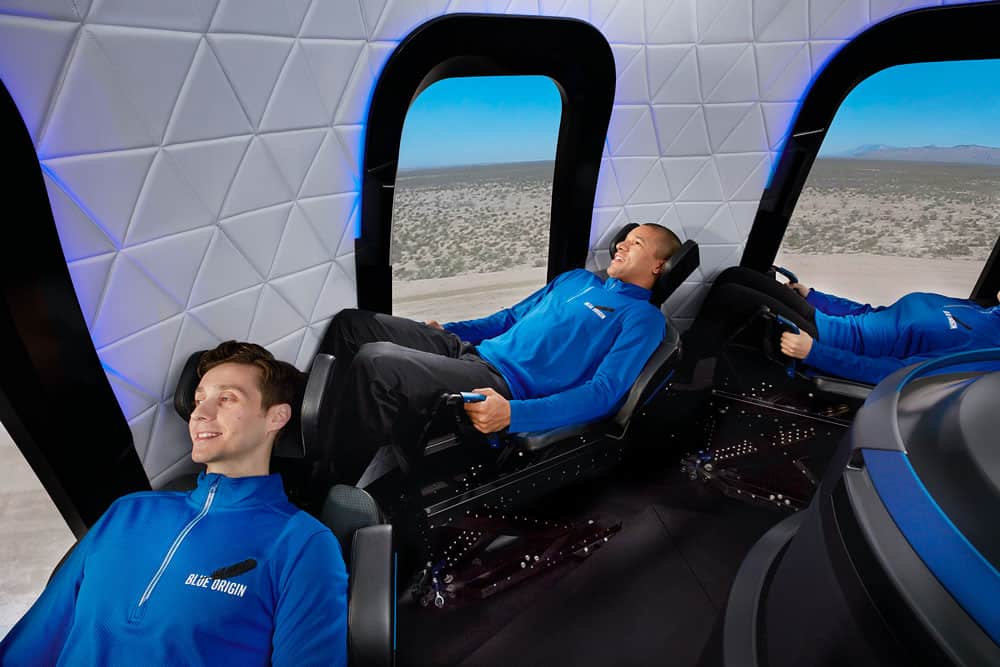 "We are grateful to Jeff for his generosity and for his passion and commitment to education, innovation and technology," Bunch added. "This donation will fuel our nation's future leaders and innovators."
Bezos' rocket company Blue Origin has set the date of its first space tourism flight on the New Shepard spacecraft for July 20. The reusable suborbital rocket system is designed to take astronauts past the Kármán line.
Ellen Stofan, former director of the National Air and Space Museum, said: "For many years, Jeff has been an avid supporter of the Smithsonian and the museum's mission to 'ignite tomorrow'."
Earlier this month, Richard Branson's spaceship company Virgin Galactic got approval from the Federal Aviation Administration (FAA) to fly customers to space.
Images: Smithsonian/Blue Origin