Kent's Swanscombe Peninsula, an area earmarked for the London Resort theme park, has been confirmed as a Site of Special Scientific Interest (SSSI) by Natural England.
Natural England put out a notification to make Swanscombe Peninsula an SSSI in March, with the London Resort's CEO PY Gerbeau confirming that the project "will of course continue".
Natural England's SSSI confirmation marks the final step in the designation process. The area was given special protection due to the national importance of its geology, plants and wildlife.
"The exceptional variety of birds, invertebrates, plants and geology on this site is an important reminder that nature often thrives in places that might seem scruffy and derelict at first glance," said Tony Juniper, chair of Natural England.
Natural England SSSI confirmation
"It also emphasises the need to ensure that nature is protected and restored in places where people live, so that they have easy access to the health, wellbeing and joy that nature can provide."
"In confirming the designation today Natural England again reiterated its commitment to continuing to work with developers and planners to ensure that nature can thrive alongside developments proposed for this area," Juniper added.
Natural England said the site is home to more than 1,700 invertebrate species, including more than 200 species that are considered of conservation importance. Swanscombe Peninsula is one of two UK sites where the critically endangered distinguished jumping spider resides.
"The confirmation of Swanscombe Peninsula as an SSSI is great news for one of the richest known sites in England for invertebrates, providing a mosaic of habitats to support nature recovery across the wider landscape," said James Seymour, Sussex and Kent area manager for Natural England.
"This area is living proof that some of our most important species can thrive right on the doorstep of some of our most densely populated towns and cities, and this new SSSI will offer opportunities for people to connect with nature via the England Coast Path."
London Resort formally objected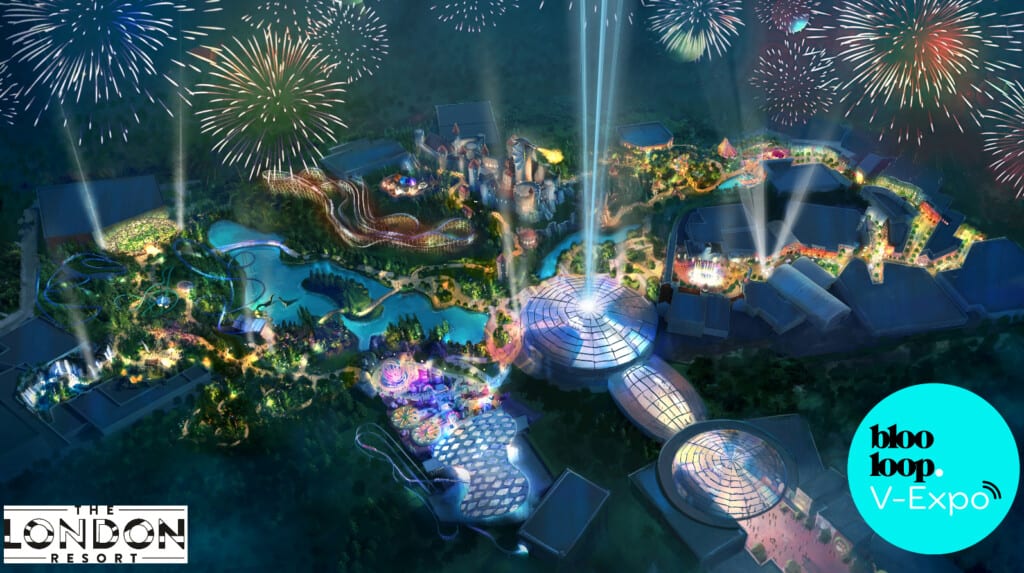 "Working in collaboration with our partners, special places like this will form the vital backbone of a national nature recovery network," Seymour added.
The SSSI status does not mean the site is exempt from planning applications. Natural England said it recognises that there is interest in potential development opportunities in the area.
In July, the London Resort formally objected to Natural England's notification to make the area an SSSI. Earlier this year, the London Resort announced the first businesses selected for the attraction.
"To all the naysayers and doom-mongers, the London Resort is going ahead, as planned," Gerbeau revealed at this year's blooloop V-Expo. "To all businesses who believe they can play a part in creating a world of unique experiences, I encourage you to go to our website now, register your details and together we will create our footnote in history."
Images: The London Resort