blooloop V-Expo 2021, took place last month, with industry leaders discussing the latest trends in the attractions industry and providing updates on major developments. In addition, the top innovations across the sector were showcased, and networking opportunities were available.
From M+ and the Grand Egyptian Museum to Miral, Disney and Universal, blooloop V-Expo 2021 showcased the latest global projects and industry thought leaders.
During the event, we revealed the winners of the inaugural blooloop Innovation Awards, as well as the winner of the first AREA15 Rise Award. The winner of the Storyland Studios Design Challenge was also announced, as were the blooloop 50 Theme Park and Museum Influencer Lists.
Blooloop V-Expo speakers
Firstly, the second-ever blooloop V-Expo kicked off with an exclusive update from PY Gerbeau, CEO of the London Resort.
"We will be the first theme park across Europe, to be built from scratch in nearly 30 years. To all the naysayers and doom-mongers, the London Resort is going ahead, as planned."

PY Gerbeau at the blooloop V-Expo
Then, Ian Williamson, chief project delivery officer of TRSDC, spoke about transforming Saudi tourism with The Red Sea Project. Waleed Abdel-Fattah, SVP of Hill International, teased the Grand Egyptian Museum, while Suhanya Raffel, director of M+, introduced the upcoming landmark for Hong Kong.
She was followed by a discussion about the guest experience at Niagara Parks Power Station with David Adames, CEO of Niagara Parks Commission, and Kim Viney, senior director of business development at Niagara Parks Commission. Also part of the talk were Émilie F. Grenier, creative director at Thinkwell Studio Montréal, as well as Gail Lord, co-founder and president of Lord Cultural Resources, and Dov Goldstein, senior practice leader at Lord Cultural Resources.
Creativity and technology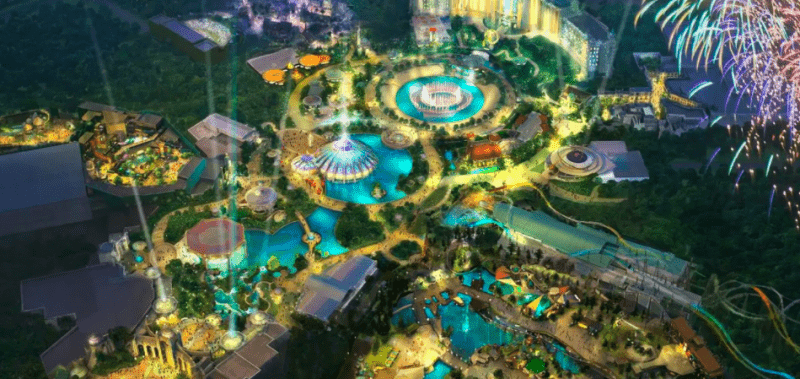 Sponsored by FrankNDesign, V-Expo also offered a conversation about cheating death through creativity with Steve Tatham, Universal Creative's executive creative director. "There are so many different disciplines within a theme park," said Tatham. So, what is the key to success? "Interdisciplinary training."
Later, the winner of the Storyland Studios Design Challenge was revealed by Ben Thompson, chief strategy officer at Storyland Studios. The winning entry was 'Taste of Europe: The Tasteful Travels of Olivier Flambé' from a team consisting of Nicky De Waal, Wim Strijbosch, Tim Beeren, Mark Van Rooij and Vincent Keuchen.
"We are extremely proud of this result," said De Waal. "We all knew each other before partaking in the challenge, but we had never really worked together as a team."
Brent Strong, executive creative director at Walt Disney Imagineering, then spoke about creating the high-tech Avengers Campus for Disney parks:
"One of the most important things is making sure that your story isn't about the technology. The technology is what you use to bring an experience to life, but it's not why the experience exists."
SeaWorld Abu Dhabi at V-Expo 2021
Sponsored by MAT Filtration Technologies, Miral CEO Mohamed Abdalla Al Zaabi revealed more about making Yas Island contactless. "The customer is at the heart of our business," said Al Zaabi, beginning the second day of blooloop V-Expo 2021. "To thrive we must innovate and enhance our offerings."
Al Zaabi also confirmed that SeaWorld Abu Dhabi is on track to complete in 2022, telling blooloop V-Expo guests:
"Construction on SeaWorld continues, so we are looking at a 2022 construction completion date." He described the attraction as "the next generation of SeaWorld".
Guests also enjoyed a session led by the Natural History Museum's director Doug Gurr, sponsored by Imagine Exhibitions. During a discussion on innovation in expanding reach, he said, "If the audience can't come to you, you have to get out to the audience."
After this, Expo 2020 Dubai's VP of market strategy and sales Sumathi Ramanathan discussed creating the future. "In addition to the innovation and technology, Expo 2020 Dubai is also about countries coming together, and taking pride in showcasing their heritage and history and culture," Ramanathan said.
Simworx also spoke about how dark rides have evolved and showcased its new Fly Motion product during blooloop V-Expo 2021.
Andy Fuller, head of marketing, sales and admissions at Pleasurewood Hills, talked about optimising the guest experience. In addition, Fuller was joined by Camiel Kraan, CEO at Convious.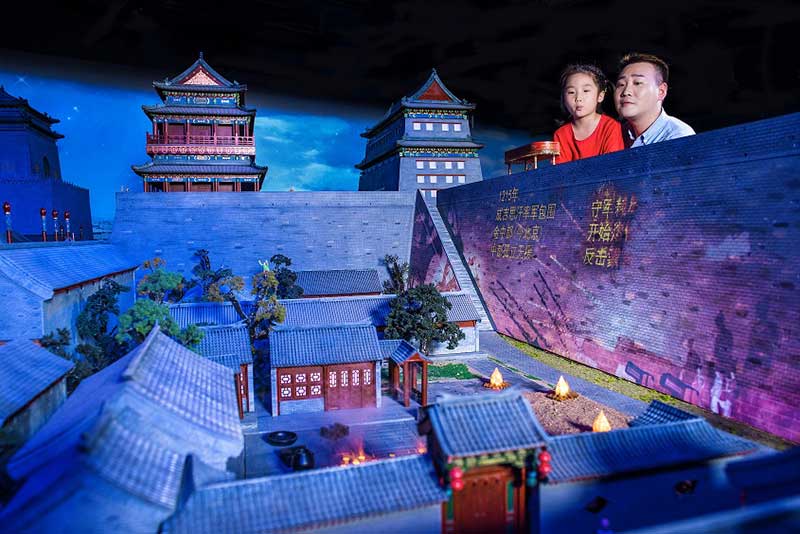 We also explored the scale of opportunity in China for Merlin Entertainments with the company's chief development officer Mark Fisher, sponsored by the Mall of America.
Sessions with Meow Wolf, AREA15
AREA15 and Meow Wolf then talked about immersive entertainment, with speakers Michael Beneville (chief creative officer at AREA15), Kimberly Beneville (co-founder of Beneville Studios), Vince Kadlubek (founder and director at Meow Wolf), Ali Rubinstein (chief creative officer and co-CEO at Meow Wolf), and Winston Fisher (CEO at AREA15).
"There's no real point to Meow Wolf – there's no task, there's not a thing you have to do," said Kadlubek. "It's really just allowing people to explore magical immersive spaces of art and story, so it's up to them."
Fisher also added: "Everybody is looking for something transformative, filled with imagination, wonder, excitement. Understanding that is critical for the experience economy, because it's not just for a small group of people. It's for everyone."
Finally, closing out the second day of blooloop V-Expo 2021, Terry Sanderson, business and development at DreamCraft, and Mark Stepanian, president at CAVU, discussed the impact of AR on theme parks.
"The largest attraction using AR technology is Universal's Koopa's Challenge. This is a world first and currently the only true AR ride system at scale, but it points the way to the future," Sanderson said.
Scotland's new showstopping museums were the subject on the third day of blooloop V-Expo 2021 with Helen Fothergill, service manager for archives, gallery & museums at Aberdeen Art Gallery, and Grant MacKenzie, interim director at David Livingstone Birthplace.
"We're a small independent museum trust with big ambitions. So we're keen to show how small organisations can make a difference," said Mackenzie.
Sessions at blooloop V-Expo 2021 followed on with attractions trends for the year ahead, as well as the SPREE Interactive launch announcement
Sustainability, Dollywood & AR
Next was a panel on getting started with sustainability. During the net-zero discussion, speakers were Eva Koszorus (business development manager at Planet Mark), Katharine Cockshaw (director of Markshall Estate), and Amber Nuttall.
Eugene Naughton, president of the Dollywood Company, spoke afterwards. "It's a very special company to be part of and a very special opportunity," Naughton said.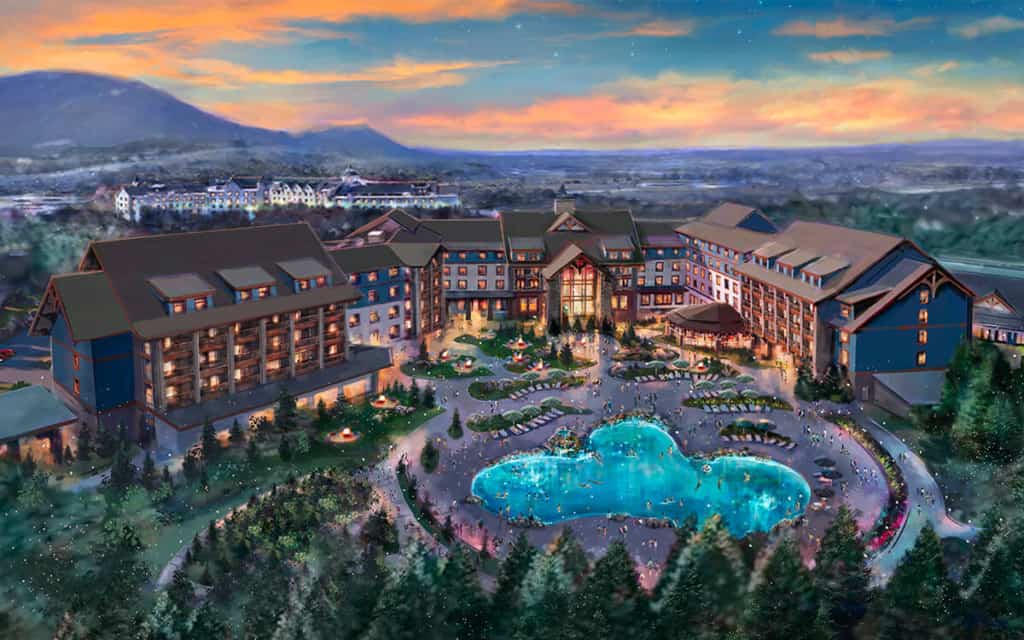 Following this, Jim Clark (executive producer at Storyland Studios), Ben Thompson (chief strategy officer at Storyland Studios) took to the virtual stage. They were also joined by Mathilde Bresson (LBE manager at Ubisoft), Etienne Sainton (product manager and head of software engineering at Alterface), and Michael Melilli (director of story development at Storyland Studios).
Ngaire Blankenberg, director of the Smithsonian National Museum of African Art, then talked about inspiring dialogue and fostering understanding. "We are not the biggest, most well-known of the Smithsonian museums, but I think that we have an amazing experience, that's about to get even more amazing, with our collection of really quite fantastic African art," Blankenberg said.
Nick Sharp, chief digital officer at the National Gallery of Art, and Tzo Zen Ang of TZA Consulting then explored social media and museums. "As arts institutions, we shouldn't be afraid of just written digital content. So not always thinking this digital thing needs investment, just having a place where you can write amazing stuff," Sharp said.
Thanks to our sponsors and supporters
Blooloop V-Expo 2021's gold sponsors were Convious, Storyland Studios, CAVU Designwerks and DreamCraft. In addition, silver sponsors were TOR Systems, FrankNDesign, MAT Filtration Technologies, Oceaneering, Mall of America, and Imagine Exhibitions.
blooloop Innovation Awards 2021
The winners of the blooloop Innovation Awards 2021, presented with AREA15, were also revealed at blooloop V-Expo 2021. Our panel of expert judges were selected from across the visitor attractions industry and can be seen here.
"We were blown away by both the response to our first year of these awards, with over 130 entries, and the incredible innovations put forward," said Charles Read, blooloop MD.
"We created these awards to shine a spotlight on the dynamism and imagination in our sector. All the projects have been seen by our judges who are industry leaders. In addition, we have created a new innovations area of the Blooloop website where everyone can view them in more detail. Congratulations to everyone who took part and of course to our 2021 winners," Read added.
AREA15's Winston Fisher announced the winners of the Innovation Awards during blooloop V-Expo 2021. "This collaboration is rooted in a shared philosophy; to celebrate the projects shaping the future of visitor attractions, location-based entertainment and immersive experiences," he said.
"These awards will hand the stage over to the ambitious, passionate individuals and companies leading the way in the industry as well as disrupting the status quo," he added. "Blooloop is the source of information for the immersive entertainment industry. It's a must-read for our entire team every day."
blooloop V-Expo: Innovation Awards winners
Best in Show
Covid
WINNER – Christie CounterAct by Christie
2nd place – Virtual AR for Customer Care Assistance by Zamperla
3rd place – RocketRez Re-Opening Package by Rocket Rez
Digital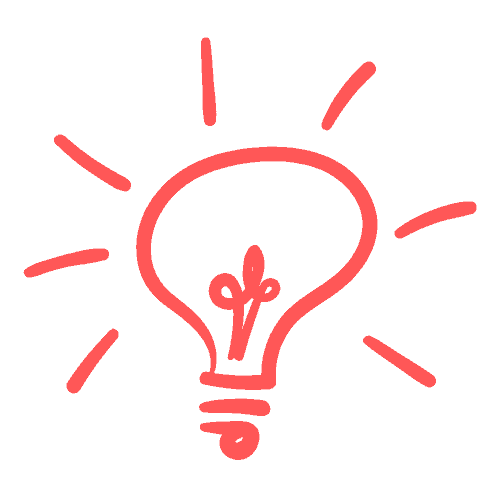 WINNER – Wallace & Gromit: The Big Fix Up by Aardman
2nd place – Worldbuildr Software Suite by Worldbuildr
3rd place – Lego Mythica by Legoland & Zappar
Engagement
WINNER – Chaperone by Dapper Labs Ltd
2nd place – Jurassic Ocean by Hello I/O
3rd place – personal visitor approach by AI by Sensape
Immersive
Inclusion
WINNER – The Luna Farm experience by Zamperla
2nd place – George III: The Mind Behind the Myth by Historic Royal Palaces
3rd place – New Science by California Academy of Sciences
Interactive
WINNER – Arctic Adventure by Moment Factory
2nd place – ValoClimb by Valo Motion
3rd place – Wander by Alterface
Places
WINNER – Currents: Niagara's Power Transformed by Thinkwell Group
2nd place – Virtual Production for Themed Entertainment by FrankNDesign
3rd place – Khor Fakkan Waterfall by GHESA Water & Art
Spectacular
WINNER – Roof Walk & Zip Line at Ferrari World Abu Dhabi by Farah Experiences
2nd place – Journey to the West by Christie
3rd place – Linear by LCI Productions
Splash
WINNER – Svalgurok RideHOUSE by ProSlide Technology Inc.
2nd place – The Big WaveZ Ride by Zamperla
3rd place – UAE's first-ever Underwater VR Experience by Farah Experiences
Storytelling
WINNER – Wētā Workshop Unleashed: A Fantastical Film FX Experience
2nd place – The Bureau by Dama Dreams
3rd place – Echoes of Uxmal by Cocolab International
Sustainability
WINNER – AOP Water Treatment by Clear Comfort
2nd place – Golden Mummies of Egypt by Nomad Exhibitions
3rd place – Greener Guest
Technology
WINNER – FacePass contactless technology at Yas Theme Parks by Farah Experiences
2nd place – ScreenTeq & ScreenTeq with Motionflex by TEQ4 Limited
3rd place – M 4K25 RGB pure laser projector by Christie
Thrills
AREA15 Rise Award
WINNER – Worldbuildr Software Suite by Worldbuildr
2nd place – Echoes of Uxmal by Cocolab International
Blooloop 50 Influencers
During a live session at blooloop V-Expo 2021, we revealed this year's blooloop 50 Theme Park Influencer and blooloop 50 Museum Influencer lists. These lists recognise individuals who have made a real difference over the last 12 months and are driving their sector forward during a difficult time.
"Now that the world is opening up, we can do what we do best: put a smile back on the faces of our visitors," says Camiel Kraan of Convious, the leading eCommerce platform for theme parks and the experience economy.
"This is why we decided to support the blooloop 50, we want to celebrate the creativity of the industry and also acknowledge all the hard work put into delivering memorable visitor experiences."
The blooloop 50 Theme Park Influencer list is now in its fourth year, running in association with Convious for 2021. The blooloop 50 Museum Influencer List is in its second year, in association with Imagine Exhibitions, a world leader in designing and producing international exhibitions for museums and science centres, as well as other attractions.
blooloop V-Expo 2021 on demand
Did you miss out on blooloop V-Expo 2021? You can now watch the sessions on demand, available until November 30 for £24. (Attendees can watch for free. Please contact Alice at events@blooloop.com if you need help finding the coupon.)