The coronavirus pandemic is still having an enormous impact on theme parks, museums, zoos and aquariums. Fortunately, attractions are beginning to reopen across the world. Read on for the latest COVID-19 pandemic news from the attractions industry.
This week, the COVID-19 pandemic continues, but with some good news for attractions. Shanghai Disneyland has reopened in China, while Walt Disney World Resort announced plans to reopen Disney Springs in May. This came after Disney reported a loss of around $1 billion in operating income.
In addition, Universal Orlando Resort is reopening CityWalk. Europa-Park, Efteling and Toverland are also opening this month, while Ocean Park is preparing to welcome guests once again.
COVID-19 pandemic news from the attractions industry
Theme park and museum news
Six Flags CEO Michael Spanos is hoping to reopen the company's theme parks in mid-May. There will be strict safety precautions in place. Visitors will need to wear face masks and have temperature checks upon entry. Six Flags will also implement social distancing, advance reservations and extra cleaning procedures.
SeaWorld sent out a survey to find out how visitors would feel about certain safety precautions upon reopening. Possible precautions in the survey include social distancing, virtual queues, face masks, temperature checks and additional cleaning.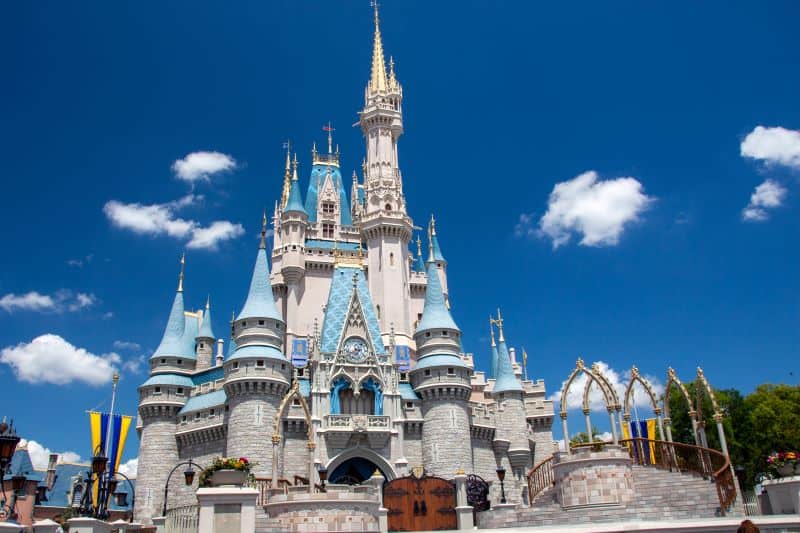 The Walt Disney Company released its Q2 2020 results. The company estimates that it lost around $1 billion in operating income in the quarter. The most significant area of the company to be affected by COVID-19 is its Parks, Experiences and Products segment.
Dreamland Margate, which was set to hold its 100th-anniversary celebrations in July, will not reopen this summer because of the coronavirus pandemic. This will mean a huge loss of income.
The Makeup Museum in New York is offering a sneak peek at its collection online as the grand opening has been postponed due to COVID-19. Elsewhere, the V&A has launched an open-call for homemade signs and rainbow drawings created during the coronavirus lockdown to enter its permanent collection.
Zoo, aquarium and more attractions news
The UK and US travel industries are coming up with new ways to reassure people that it will be safe to travel when the global lockdowns have been lifted. The travel industry has suffered as people stay at home to reduce the spread of COVID-19. It is now concerned that people will be afraid to travel even when allowed to do so.
Visit Britain, the UK's tourist authority, is planning to introduce a physical distancing standards symbol for attractions and hotels. The US Travel Association has released a document created by hotels, airports, attractions, restaurants and travel advisors to create a "core set" of safety guidelines.
Attractions reopen
Disney Springs is set to begin a phased reopening on May 20 at Walt Disney World Resort. The resort will remain closed, including theme parks and hotels. In even better news, Shanghai Disneyland has officially reopened at Shanghai Disney Resort, welcoming guests back with safety precautions in place.
Following news of Disney Springs' reopening, Universal Orlando Resort confirmed plans to partially reopen this week, welcoming guests to the CityWalk shopping centre from May 14.
Europa-Park also announced that it will reopen on May 29. The theme park in Germany will welcome visitors with new safety measures. Efteling has confirmed plans to gradually reopen on May 20. The theme park in the Netherlands is preparing to "receive guests safely". Also reopening in the Netherlands is Toverland, which is welcoming visitors from May 19 following the 'A Safe Day Out Together' protocol.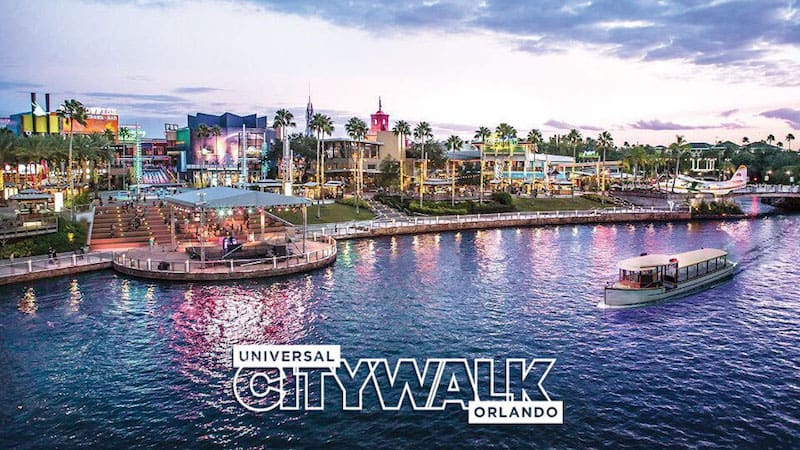 In Asia, Ocean Park Hong Kong is preparing to reopen in full swing. It will follow strict precautionary measures to ensure the health and safety of guests, staff and animals. The Palace Museum, which reopened in Beijing, China on May 1, has adjusted its daily limit to 8,000 visitors from May 12.
There's good news for aquariums too, as the Florida Aquarium is reopening from May 15, in coordination with state and local government, as well as public health officials.
Attractions industry responses to the COVID-19 pandemic
Theme park photography company Picsolve has entered administration. Deloitte is currently looking for a buyer for the business. A restructuring partner at Deloitte said: "The mandated closure of virtually all the leisure attractions the company operates from gave rise to an unpreceded [sic] situation for the company and significant cash pressure."
Gateway Ticketing Systems is continuing its Webinar Wednesdays series with its next webinar topic: What Are Your Consumers Saying – An Inside Look at Recent Industry Surveys.
Randy Josselyn, co-host of Webinar Wednesdays, said: "The goals of the surveys span the gamut, but congregate around one key theme. It's about asking the questions we all want to be answered. When we reopen, what will make guests feel safe and comfortable enough to return? When will they return? What are they willing to pay? And what experiences are they expecting?"
Vennersys has added extra functionality to its VenposCloud visitor management system, helping attractions open safely amid the coronavirus pandemic. The VenposCloud solution allows operators to easily manage ticketing, events, memberships, stock control and more.
Providing support
Exhibits Development Group (EDG) is providing exhibition support during COVID-19. EDG will help museums and cultural institutions as they prepare to reopen and earn revenue. It has a huge portfolio of exhibitions and solutions on offer.
accesso Technology Group PLC has teamed up with Walibi Holland to provide a 100% virtual queuing solution when the theme park reopens to the public on May 25. accesso's solutions will help to make the post-coronavirus social distancing measures easy for operators and guests.
Zamperla launched the first augmented reality (AR) remote assistance service in the amusement rides manufacturing industry. The company is using augmented, mixed and virtual reality to give technician support and meet customer needs despite the current situation.
Premier Rides is providing support during the COVID-19 pandemic via its Premier Service division, which is offering 24-hour service despite the pandemic. The team is using a variety of technological solutions to provide remote support.
Coronavirus resources for the attractions industry
WWA, the World Waterpark Association, has shared the latest guidance from the CDC (Centers for Disease Control and Prevention) on operating public pools, hot tubs, and water playgrounds during COVID-19.
The American Alliance of Museums (AAM) also has a range of resources in order to help museums prepare for the impact of COVID-19. These include guidance on reopening, how to stay connected with visitors, and information on leading in times of crisis.
In addition, IAAPA is updating its resources as the global attractions industry navigates the global coronavirus crisis. Available information includes reopening guidance, COVID-19 webinars, and advice on communicating with the media.
WAZA is running regular webinars in a bid to help zoo and aquariums through coronavirus. WAZA is providing resources via its webinars, with topics including conservation and communication strategies during the pandemic.
And finally…
The Dungeons have partnered with themed scent company AromaPrime to launch a range of smells for visitors missing the Blackpool Tower Dungeon, Edinburgh Dungeon and York Dungeon during COVID-19.
The new aromas are all inspired by sites at the Dungeons. These include 'The Torture Chamber', 'The Courtroom', 'Castle Ghosts', and 'Witch Trial', which boasts hints of 'burning wood and pure dread'.