We are pleased to reveal our final line up of speakers for the first blooloop V-Expo October 13 to 15, the year's leading virtual conference and exhibition for visitor attractions professionals.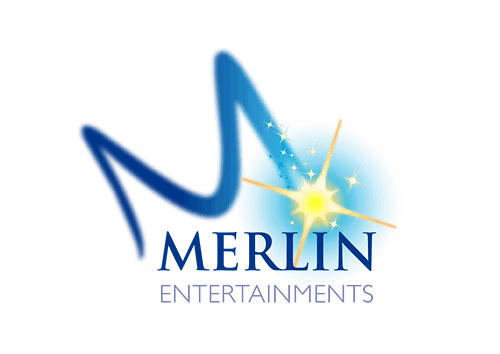 The event will allow attendees to learn from and network with leading players and fellow professionals in the world's attractions industry over the course of a unique 3 day conference and exhibition.
In light of the huge challenge the attractions industry faces with the pandemic, the blooloop V-Expo is FREE TO ATTEND. With no travel or accommodation costs, this makes it an ideal opportunity for not just senior management but for entire teams to attend this transformational event.
The blooloop V-Expo is supported by Merlin Entertainments. Merlin is a global leader in location based, family entertainment and the second biggest attractions operator in the world.
Amazing speakers and great networking – Exclusive updates on major new projects
The blooloop V-Expo is an online evolution of our blooloopLIVE conferences, bringing together top speakers and fantastic networking opportunities. Building on Blooloop's worldwide cross-sector network of attractions industry professionals we can promise you 3 days packed with content from industry influencers and thought leaders. And our V-Expo platform makes it super easy to meet and interact with fellow attendees.
In addition to the conference, attendees can visit exhibition booths and interact with the most creative and innovative companies in the business.
Confirmed speakers for the blooloop V-Expo
At Blooloop, we truly understand the power of great online content and our comprehensive three day programme will deliver a stellar line-up of speakers. The blooloop V-Expo is a high-level, content-driven event delivered by industry leaders, including reveals and updates on major projects. Speakers will highlight the latest developments, provide thought leadership and highlight key trends.
The full list of speakers (to date) is:
Jane Alexander (Chief Digital Information Officer, Cleveland Museum of Art)
Sharon Ament (CEO, The Museum of London)
Sofie Andersen (Interim Chief Digital Officer, The Met)
Susan Ang (Regional General Manager of Midway Asia, Merlin Entertainments)
Manal Ataya (Director General, Sharjah Museums Authority)
Paul Bailey (Principal Technical Director, Walt Disney Imagineering)
Elaine Bensted (CEO, Zoos South Australia)
Bompas & Parr (Food futurologists)
Ken Bretschneider (Founder, Evermore)
Jenefer Brown (EVP Lionsgate)
Brent Bushnell (CEO Two Bit Circus)
Gus Casely-Hayford (Director, V&A East)
Jonathan Casson (VP, Themed Entertainment and VR, Sony)
Jamie Christon (CEO Chester Zoo)
Bob Cooney (Futurist, VR specialist)
Piotr Cywiński (Director, The Auschwitz Museum)
Nathanja van Dijk (Director, Kunsthal Rotterdam)
Bernard Donoghue (CEO, ALVA)
Tracy Eck (Art Director, Disneyland Paris)
Fernando Eiroa (CEO, Circustrix)
Winston Fisher (CEO, Area15)
Fri Forjindam (Chief Development Officer, Mycotoo)
PY Gerbeau (CEO, The London Resort)
Mark Ghermezian (co-CEO, American Dream)
Franceen Gonzales (Exec. VP, WhiteWater West)
Tanya Griffiths (Kay Elliot)
Prof. Dan Hicks (Professor of Contemporary Archaeology, University of Oxford)
Asa Kalama (Exec. Creative Director, Walt Disney Imagineering)
Rob Kelly (Pro-Surfer, Communications Officer American Wave Machines)
Wonwhee Kim (CEO, The Park Database)
Jason Kingsley OBE (Co Founder and CEO, Rebellion)
Bart Kresa (Technologist and Master Projection Mapper)
Damien Latham (SEVEN)
Eilat Lieber (Director, Tower of David Museum)
Tom Lionetti-Maguire (CEO, Little Lion Entertainment)
Michael Mack (CEO, Europa-Park)
Lisa Making (Exec. Director, Royal Tyrrell Museum of Palaeontology)
Javier Martinez (Senior advisor, sports & entertainment)
Clare Matterson CBE (Exec. Director, Engagement, The Natural History Museum)
Amanda Mayne (Head of International Touring Exhibitions, The British Museum)
Shaun McKeogh (Director, The Attractions Academy)
Tom Mehrmann (President & GM, Universal Studios Beijing)
Chris Michaels (Digital Director, The National Gallery)
Paul Moreton (Group Creative Director, Merlin Entertainments)
Matt Naylor (CEO, National WW1 Museum)
Joe Pine (Strategic Horizons)
Joanna Popper (Global Head of VR for Location Based Entertainment, HP)
Tim Reeve (Deputy Director & COO, The Victoria and Albert Museum)
Axel Rüger (CEO, The Royal Academy)
Sarah Roots (EVP, Warner Bros.)
Carolyn Royston (Chief Experience Officer, Cooper Hewitt, Smithsonian Design Museum)
Howard Samuels (CEO, Samuels & Co.)
Alan Seiffert (Exec. Director, Prince's Paisley Park)
Emily Simpson (Social Media Specialist, Monterey Bay Aquarium)
Ray Smegal (CCO, ProSlide Technology)
Eddie Sotto (CEO, Sotto Studios)
Scott Stulen (CEO), Philbrook Museum)
Nicole Srock.Stanley (CEO, dan pearlman Group)
Steve Tatham (VP, exec. Creative Director, Universal Creative)
Keith Thomas ( reefLIVE Aquarium, Belfast)
JT Thompson (CEO, Hip Hop Hall of Fame)
Nicolas de Villiers (President, Puy du Fou)
Arnold van de Water (GM, Meet Vincent Van Gogh Experience, The Van Gogh Museum

, Partner Factorr)

Stephen Watson (President & CEO, The National WWII Museum)
QI Zhang (Regional Manager, China, Merlin Entertainments)
Martín Zordan (CEO WAZA)
Other sessions during the blooloop V-Expo include live discussion sessions for theme parks, museums, brands, technology, waterparks, FECs and retailtainment, the revealing of this year's Blooloop Museum and Theme Park Influencer Lists and a catch up (and the results) of our V-Run, a virtual run to support The Sea Life Trust.
Sponsors and Exhibitors
We are pleased to announce the following companies will be taking part in the blooloop V-Expo this year. If you'd like to exhibit or sponsor please contact Ella or Alice at events@blooloop.com.