For its sixth annual Voice of the Visitor: Outlook on the Attractions Industry, PGAV Destinations, a global leader in the planning and design of unique destinations, partnered with research firm H2R Market Research to elicit insights into Americans' travel behaviour and plans.
The study indicates the likely shape of the attractions industry's recovery post- COVID-19. This is a sector hit hard by the pandemic and the subsequent restrictions. However, the results are underscored by cautious optimism. There is evidence that a recovery, rooted in people's pent-up desire to travel to favourite attractions, is on the cards.
Unlike previous years, research from Voice of the Visitor 2021 has been slowly disseminated via PGAV's weekly Destinology e-newsletter.
PGAV's Tiffany Rawson, Project Manager, and Jeff Havlik, Vice President, offered insights into the study, and its implications in the short and longer-term. Rawson has been active in the Recovery Taskforce writing Destinology, and Havlik presented last year's results for the IAAPA virtual conference.
Theme park planning and design
Jeff Havlik has been at PGAV for 36 years, having started with the company in October 1985.
"It has been the only firm that I have worked at since graduating from college," he tells blooloop. "I have an architectural degree and came to PGAV with more of an urban planning background.
"After I got hired, I realized that this background works well in a theme park environment. Urban planning talks about how people move through spaces, what creates iconic entries and points of interest, what gets them to stop and shop and dive into everything. So, although when I joined we were a more mixed firm of traditional architecture and theme park planning, I quickly ended up in the theme park section of the practice.
"I guess I'm one of the old men in the sector now, with 35 years in the design aspects of the theme park industry. I've been around a long time and I enjoy it. It's fun work, to design places where people enjoy being together."
Helping the industry adapt
Tiffany Rawson has been at PGAV for over 16 years:
"Like Jeff, I came here with a background in architecture. I have a degree in architecture and I also have a degree in engineering.
"I came to PGAV because I love theme parks. Since coming here and being exposed to the other attraction types, I fell in love with designing and building for the attraction and tourism industry. So much so that, a couple of years ago, I went back and got my master's degree in tourism administration from George Washington."
A year ago, when the pandemic began, Rawson helped start a task force for the office:
"Our sole purpose was to try to provide value to the industry, at a time where everybody is just trying to figure out which way is up. For instance: what are the rules and regulations? How do we keep our employees employed? How is the world operating? Everything is changing daily. My group focused on the latest trends, the innovations.
"This is a unique time, in that it causes us to pause and rethink how we do everything. Our playbook has changed. So, this is a chance to identify the questions that should be asked. And to look at ways to tackle problems differently.
"This is the sixth year of Voice of the Visitor. I was also involved with analysing data from the visitor survey, and the publication that we put out this year."
Voice of the Visitor tracked pandemic opinions
Voice of the Visitor is done in conjunction with H2R Market Research.
"Throughout 2020, they did weekly surveys that tracked how those psychographic groups were changing," says Havlik. "The percentage of the people in those groups would change every week, depending on who watched TV that week, and whether they felt optimistic or pessimistic. Part of Voice of the Visitor is not just the survey that we put out, but the information that has come throughout 2020."
The minute that [COVID] cases started to drop, the intent to travel went up
With data that stretches over months, although people vacillate as their views shift, there are observable trends.
"It's interesting to see how it ties into the information that's out there. When COVID cases were on the rise, intent to travel dropped off almost point for point. You can graph the two curves and see that they were diametrically opposed to each other. And the minute that those cases started to drop, the intent to travel went up by the same percentage points."
The origins of Voice of the Visitor
Outlining how Voice of the Visitor has adapted, Havlik explains:
"In the past, Voice of the Visitor has focused on the trends in people's decision-making process. There are a lot of great surveys out there with great information. But Voice of the Visitor came about because we wanted something that came from the guests themselves. Something where we asked the guests about their priorities in the decision-making process. Whether that was the amount of money spent, the cleanliness of the park, the location or the type of attractions."
"The point was to get that information directly from the guests."
Raising the industry
Surveys and studies to understand guest behaviour have long been part of PGAV's operation. The company has shared that data freely with the industry at large.
"When everything gets better, it makes our work better, it makes everyone else's work better, and it raises the industry," says Havlik.
"This year, we pivoted a little. We still asked people about what attractions they visited and their decision-making process. But the questions were more focused on their future outlook and their future visitation plans. For example, how comfortable they are with going out today; when they think they will be ready to go out, and the markers in place that cause them to make that decision."
Rawson expands on this:
"We classify people by demographics. One thing we noticed is that there were five distinct psychographic groups, regarding risk tolerance, how people felt towards COVID-19, and how their thoughts influenced their behaviour towards travel.
"At one extreme, there were the 'early birds', people who weren't impacted by COVID. They know it's out there, but they're going to continue to travel and they're going to continue to visit attractions. They're happy because now they get the whole park to themselves. Then you have the other extreme; we call them 'cautious consumers'. They tend to be older generations, and are the people who are not going to travel until there is a proven vaccine that is effectively distributed."
Distinct visitor groups
The first two distinct groups identified by Voice of Visitor are the Early Birds and Fast Followers, who make up 50% of today's travellers. They tend to be millennials with families who are comfortable trying new places for the first time. On average, they visited 3-4 attractions in 2020, and intend to visit even more in 2021.
Adapters and Slow Starters are more cautious. But they are still willing to travel to locations they feel are safe. When they go out, they will probably stay close to home, and revisit attractions they have gone to before. Safety precautions will be important to them.
Finally, Cautious Consumers tend to be older and to have more disposable income. They will be monitoring vaccine distribution in their community, and following CDC guidelines. They were the heaviest travellers in January and February of 2020 by far. But by April, only a few ventured out. When they feel it is safe, they will be desperate to travel and will have the means to do so.
"It is interesting to see how that view on COVID and the risk towards personal health affects not only your views on what's important at attractions but also when you feel comfortable going out. One of the things we talked about is the fact that recovery is going to be based on vaccine deployment, and also on where you fall in your psychographic risk tolerance, and how that continues to evolve," says Rawson.
Fuelling recovery
Two factors, Rawson says, will fuel recovery when it comes to the attractions industry:
"The first is pent-up demand. Last year, one of the findings of the survey showed that nine out of 10 visitors had missed an attraction visit, or would have visited more attractions, had the pandemic not occurred. A lot of people who cancelled vacation travel trips to theme parks or other places are still wanting to go. They are waiting for an all-clear signal they deem is relevant to them."
Between March and November 2020 [The New York Times] found that Americans' personal savings grew 173%, compared to that same period in 2019
The second factor is an increase in personal savings:
"There were a lot of people that were laid off and the travel industry, as a service-oriented industry, was hit hard. However, there were still a lot of Americans who increased their savings.
"The New York Times did a study; between March and November 2020 they found that Americans' personal savings grew 173%, compared to that same period in 2019. This partly due to stimulus cheques, and also to the fact that people were nervous about what was going to happen with the economy, so they started saving money."
This was before the second stimulus cheque, which was distributed in December, and the third stimulus cheque, which started distribution last month.
"When people do get out, they will have the means not only to go on the trips and visit the attractions that they had postponed but will also have more money to spend."
Increased visitor spending
"One of the trends that we're finding is that people are spending more money," says Rawson. "Attendance may be down, but those who did travel spent more money. The per capita spend tended to be higher."
Havlik adds:
"We talked to two or three of our clients that have said their attendance was down, but because the per capita spend went up, it allowed them to stay in business."
In some cases, the pandemic has accelerated initiatives, both in terms of digital adaptation, but also in basic infrastructure.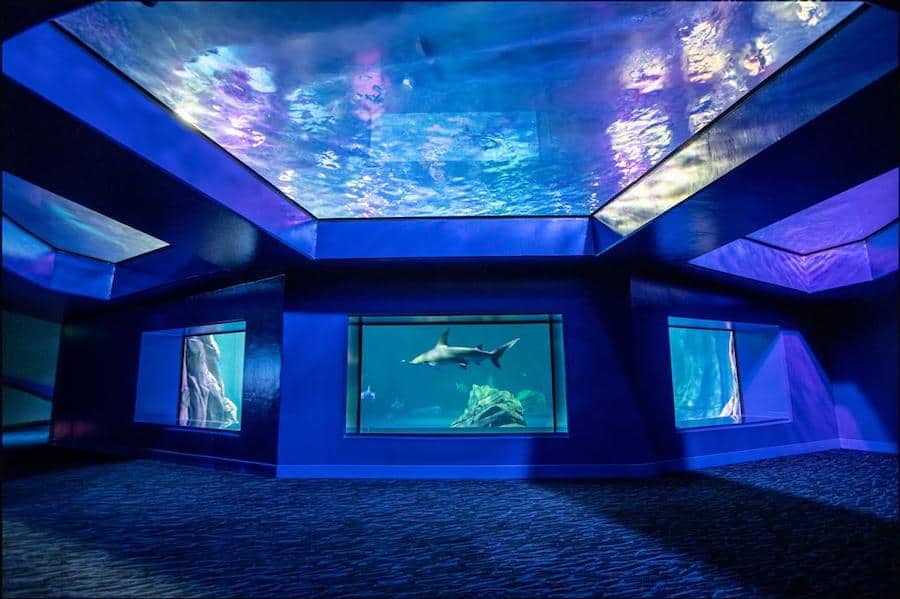 "Those people that that could afford it took this opportunity to make changes. Several people that we talked to, and a few that we worked for, had experienced problems within their destinations that they never addressed. Because they would have had to shut down major portions of the park, or shut down a pathway that would have adversely affected the guest experience.
"This period has allowed them to do those things without affecting the guests' experience in their attractions. And that was a good thing."
Virtual queuing
Virtual queuing is something that has really taken off:
"Disney, of course, started with virtual queues," says Havlik. "This accelerated that trend. It made everyone aware that you don't have to put people in a standard queue for an attraction to function. Virtual queuing gets people away from each other, but it also puts people out into the park enjoying more of the attractions. And, most importantly for an operator, if they're out of the queue line, they have the opportunity to spend more money."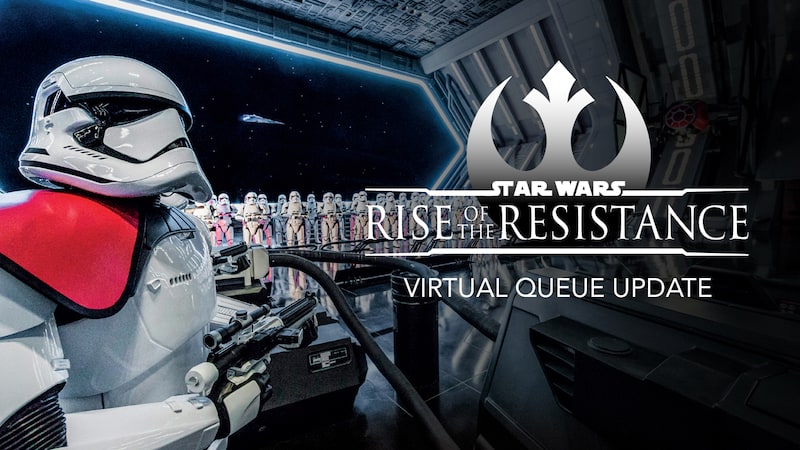 "We are going to see that trend continue. Queue lines are going to become much shorter. Plus, the time people spend in them is going to be more entertainment-based. Not just standing there waiting to get on the attraction."
Voice of the Visitor identifies new trends
Touchless ticketing is another innovation that has been accelerated.
Havlik says:
"Almost everybody has become used to online purchasing. Even those that never wanted a credit card, and wouldn't go online because personal data is at risk. They have adapted, and have appreciated the convenience. Even old people like me go online and purchase their ticket beforehand.
"I think that will continue, and that the long lines at the ticket booths at theme parks are going to be a thing of the past. Everybody has figured out ways for their organisation to function in a ticketless way."
Touchless transactions have also become the norm.
"We've moved towards magic bands and similar systems that allow a completely cashless system," says Havlik.
Disney were the innovators because they could afford to do the research and the development:
"Now everybody has had to adopt something similar. Enough companies have taken advantage of that need to mean those systems are becoming more flexible and affordable for smaller entities."
Data is key
Data collected can help to personalise and enhance the guest experience. And to target advertising appropriately.
When somebody is purchasing a ticket online, you can have them take a survey to answer questions, and collect data on who they are and where they are coming from
"Even with something as simple as purchasing a ticket online, data is collected that wouldn't be available at a ticket window," explains Havlik.
"When somebody is purchasing a ticket online, you can have them take a survey to answer questions, and collect data on who they are and where they are coming from. You can then build a better idea of your market, and where you should be trying to expand it."
COVID-19 and sustainability
Throughout this pandemic, we have become aware of our impact on the planet. Will people, post-COVID, be more mindful about travelling? Or will they want to travel as soon and as often as possible to holiday destinations and attractions?
"One of the cool things that we got to see during the travel lockdown, was the stories about how the Venice canals became clean and the water pure. How sea turtles were able to thrive on beaches, without all the visitors and pollution," says Rawson.
Conversely:
"There are also stories about people visiting national parks. Outdoors feels safer, and there's room to be socially distanced. But we were finding stories where a lot of people were misusing national parks. Some were negatively impacting the environment with rubbish and graffiti."
"Before the pandemic, sustainability and green initiatives, which have been around for a while, were starting to gain some momentum. Not only in the tourism industry, but in other industries in our daily life. But I feel like that's been placed on a back burner, as everybody tries to make it through the day.
"The tourist industry has been stripped right back. I hope it is built back better, more sustainably, and that visitors start evolving their perception."
Havlik agrees:
"I am cautiously optimistic about that part of it. But I am very optimistic about the future of the entertainment industry and the travel industry."
Building back better
"As far as the environmental impact is concerned, I think this is going to be a bell curve," continues Havlik. "In the beginning, that pent-up demand is going to be like what we saw with the national parks. People are going to travel, regardless of the environmental impact. They are going to go out there, and do those things. But I'm hoping that after that peak in the bell curve, we return to a more thoughtful way of doing things.
"Throughout the history of the human race, we have created problems for ourselves that we are forced to contend with."
Havlik is confident that technology and our evolving outlook as human beings will progress to a point where we overcome the challenges we have created
"Part of our job in destinations is getting that message out. Zoos and aquariums and museums and visitor centres are doing just that, showing the impact that people have on the environment. That has been part of PGAV's mission for years. We'll continue to make that messaging more entertaining and more intriguing. So it reaches people that normally don't pay attention. Strategies like that can make a big impact.
"The attractions that the entertainment industry puts together, how they are presented and their messaging can go a long way towards ensuring that all those people that are out for leisure time actually learn something, and become more thoughtful about their actions."
Future travel plans predicted
In the short term, there will be a focus on domestic travel.
"The respondents to Voice of the Visitor have indicated that travel plans are skewed towards a drive of no more than 50 miles," says Havlik. "The pent-up demand will drive the immediate response, which will be to go to the place that's closest to home."
"On the other hand, and this may not be global, in the United States, with the available additional funds, those people that have always dreamed of a trip to Europe now have the means for this one time in their life to do that. So I think it's going to be domestic travel in the near term. But there will be a lot more international travel in the long-term."
Safety is key
The data collected for the Voice of the Visitor report indicates the priorities for tourists.
"Unsurprisingly, last year the number one motivator for visitors in selecting an attraction was safety," says Rawson. "Safety is something that's always in our top 24 motivators. But in 2019 it was number 14 and last year it catapulted to number one. We expect it to stay at number one, at least for this year."
"One of the interesting things is that when we asked people what measures an attraction could take that would make them feel most safe, most of the measures cited weren't high tech. The top four were attractions asking customers to wear masks, deep cleaning of all surfaces, attractions providing hand sanitiser, and measures for social distancing. It was the easy, simple measures that made people feel the safest."
Visitors seek new experiences
The other thing, besides safety, that people are looking for is a place where their group can have fun together. According to Voice of the Visitor, they're looking for a place to unplug and relax.
"One thing we have talked about with H2R is the fact there are a lot of frontline workers," says Rawson.
People want something unique that provides a different experience
"These are people who are dealing with the pandemic and its effects day in and day out. Even when they do have a break, they don't get a chance to unplug and unwind. They don't have a chance to deal with all the terrible things that they've faced while they were working. Giving them that opportunity is going to be important.
"Then there are people looking for romantic getaways. A lot of us are still at home with quarantined kids. We are playing all the different roles, having to teach our kids while working from home. Having a chance to get away with a significant other is something that people are looking forward to.
"People want something unique that provides a different experience."
Family breaks and romantic getaways
"It's interesting that two of the motivators almost seem polar opposite," says Havlik. "One of the motivators, in terms of attractions, is places where the entire family can be together. Some people have been quarantined with their children and now want their larger, extended family to finally be able to be together. So, attractions need to think of ways to cater to groups of 10 or 12.
"Then the polar opposite is thinking of ways to attract a couple that have been in lockdown with their kids. Now they might want to get away and just be the two of them alone together. Destinations need to think about ways of providing something for both of those diametrically opposite groups. So that both can enjoy the destination."
Rawson adds:
"It's not just families. There are also groups of girlfriends, groups of guy friends, school reunion groups. There were a lot of events that were missed out on last year; wedding parties, for example.
"There are a lot of different individualised segments that attractions can now cater to, with smaller events or specific marketing messages.
"Something else to keep in mind is that as the year goes on, a lot of people in the 'cautious consumer' psychographic group, who tend to be older, are also the ones who are receiving their vaccines now or have already received their vaccines. They tend to not work in the service industry, so are likely to have safe personal savings. And so those will be the people that, as the year goes on, will be coming out in droves."
Havlik agrees: "At the beginning of the summer, I would be targeting those people heavily."
Voice of the Visitor signals long-term changes ahead
Havlik also identifies some long-term changes that attractions could make in the light of everything they have learned from this experience:
"There is, as we said, the technological part. But from an attraction standpoint, what everyone has seen with lower attendance and attractions and the propensity of people to spend more, the industry is going to need to find ways of catering to those groups of people that want to do something special."
Attractions need to look at their facility and their offerings and see ways of catering to people who want that unique, special treatment
"Attractions need to look at their facility and their offerings and see ways of catering to people who want that unique, special treatment. For instance, special tours, extra activities that go beyond the basic ticket price. What those who have gone to the parks have enjoyed during this period is the smaller crowds. That feeling of being special. We need to find ways of making everyone feel special in some way."
"I'm hoping that a lot of attractions continue to use some of the innovations that have emerged to help extend their attraction period," says Rawson.
"For example, SeaWorld Orlando did Flicks and Fireworks. This was where you pulled into their parking lot and got to see an outdoor movie. They had fireworks and locally sourced food trucks. It was a different experience that they could unroll in the evenings, during certain seasons. We also saw the San Antonio Zoo do a drive-through."
Digital engagement
Something that will be around forever, Havlik says, is the digital space that opened up for attractions through the pandemic by necessity:
"Destinations had to create online content to stay connected with their guests. That's not going to end. I think many business models now are going to include a big chunk of capital to keep that going. To come up with creative content to keep those visitors engaged, even when they aren't at their attractions. That's going to be a big change if you are in the industry that develops those, and, luckily, PGAV is."
"The creation of online content and different ways of engaging the guests was hugely accelerated during the pandemic. I don't think that is going to go away.
"You have a chance to greet your guests, to make that first impression, before they ever visit. It is a chance to create brand loyalty, even though they've never been to your park. With that in mind, I think it's going to accelerate further.
"When it isn't being done in a rush, when you can be thoughtful and plan a strategy for rollout, online content and the engagement with guests when they're not at your attraction is going to become much more immersive, much more engaging."
A global application for Voice of the Visitor
While the Voice of the Visitor study polled American respondents, the results have a global application.
"I don't know whether the fact that disposable income in certain groups has risen during the pandemic is the case around the world," says Havlik. "But other things, such as the tendency for people to focus on travelling to domestic destinations is certainly true. China's domestic tourism has gone through the roof, for example.
"In the last three or four decades, the world has become smaller. Some differences distinguish the different cultures in the world. But a parent and children as a family unit are still there. And that parent has aspirations for their child; to engage them, get them to learn, entertain them. That's universal."
The full report is available for free here.