As they look forward to an "exciting" 2019, Falcon's Creative Group has taken a moment to look back on some of its achievements from 2018.
1) Atlantis Sanya
In April, this underwater world inspired resort opened in China; offering a showcase for the Orlando firm's design work. Atlantis Sanya – pictured above – features a variety of recreation and marine facilities in addition to 1,314 hotel rooms. Falcon's provided design and art direction to the highly-themed Aquaventure Waterpark and Lost Chambers Aquarium. Both are showpiece features of the 540,000 square-metre resort.
2) Battle For Eire
Spring 2018 also saw the debut of this multi-sensory virtual reality motion simulator at Busch Gardens Williamsburg. The attraction takes guests on an immersive adventure through the lush Irish landscapes to help the last remaining fairy guardian save the magic of Ireland from the dark forces of a wicked villain. Falcon's was proud to realise the project as the turnkey provider. Furthermore, Battle for Eire has now been nominated for USA Today's Best New Amusement Park Attraction.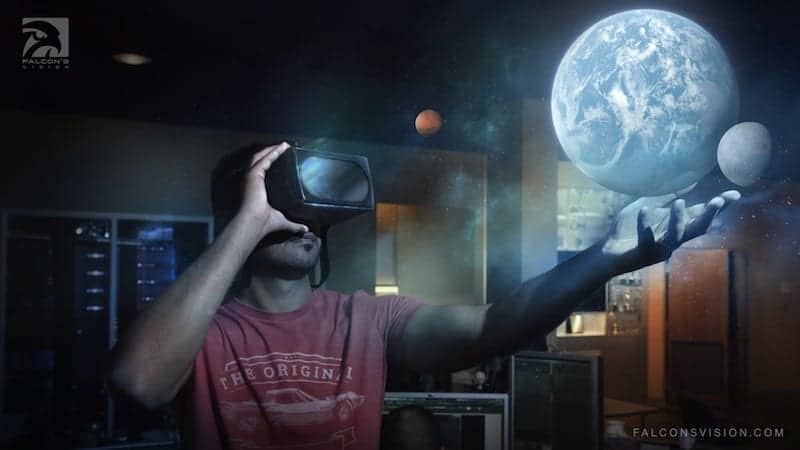 3) Falcon's Vision
This "revolutionary" augmented reality (AR) solution is specifically designed for theme parks, attractions and other venues including museums, galleries, zoos, aquariums and more.
4) Return to AAE
In June, Falcon's exhibited at IAAPA's Asian Attractions Expo (AAE) in Hong Kong. This was its eighth year at the event. AAE, or now rebranded as IAAPA Expo Asia, will be held in Shanghai for 2019.
5) Falcon's produces a podcast
Experience Imagination is a new themed entertainment podcast, launched by Falcon's Creative in July. Each episode features an industry topic discussed by a panel of creative professionals. Topics so far range from theme park design and interactive technology in themed spaces to how to build an attraction on time and on budget.
6) Aloha TEA!
At its newly renovated offices in Orlando, Falcon's Creative hosted a Hawaiian inspired gathering of members from the Themed Entertainment Association (TEA). Approximately 175 guests enjoyed a night of networking, featuring a live luau performance with traditional dancers.
7) Giving back to the community
The Falcon's team had the opportunity to give back to its local community by painting a mural for the Boys & Girls Clubs of Orlando. The mural depicts superheroes that were inspired by drawings created by teens from the club. In addition, Falcon's was honoured to be part of the Audubon Center for Birds of Prey's release of a Red Shoulder Hawk in Winter Garden, Florida.
8) Lighting up Orlando
Members of the Falcon's team were selected to create two immersive installations for IMMERSE Orlando. This two-night October celebration of art and creativity lights up the Florida city with a variety of installations. One of these, "Art of Athleticism" (see video above) was a digital media experience that used real-time motion tracking technology to allow people to digitally paint on walls using their body movement. Meanwhile, "The Seraph" was a 7.5-feet (2.2m) interactive angel representation created using projection mapping.
9) Putting the LBE into PBS
In November, Falcon's shared the news of its collaborative agreement with PBS. This will see it designing a variety of location-based entertainment (LBE) outlets for the public service broadcaster; both in the US and internationally. As PBS' first foray in the realm of immersive experiences, the venues will offer fun and learning for the whole family. Each will be themed around topics including science, the arts, technology and nature.
10) A decade of IAAPA Expos
Last November also saw Falcon's Creative Group exhibit at IAAPA Attractions Expo (now known as IAAPA Expo) in Orlando for a 10th time. Members of the team had a great time supporting Give Kids The World Village through participation in the event's annual 5K run.
Here's to a great 2019!