Fuji-Q Highland recently made the news for asking roller coaster riders to "scream inside your heart". Now, the amusement park is set to add two 'windswept cages' to its Shining Flower Ferris wheel.
Shining Flower is a Ferris wheel that towers 50 metres above Fuji-Q. Two of the 32 gondolas will serve as the ride's temporary cages, which are made from stainless steel.
Fuji-Q said "prisoners will be punished for about 11 minutes in a windswept cage, enjoying the thrill of seeing the ground far below through the gaps and enduring the ridicule of the surroundings".
"The seats are side by side for two so that you can regret your sins toward the magnificent Mount Fuji that spreads out in front of you and change your mind as much as possible before you are released," Fuji-Q added.
Fuji-Q prisoners 'punished for about 11 minutes'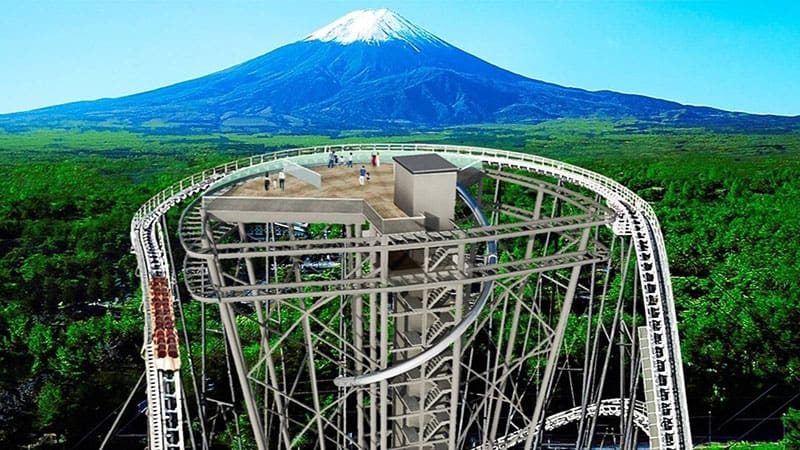 "You can use it as a place to reflect on and rehabilitate past bad deeds. You can use it as a punishment game with your friends. Fuji-Q Highland is waiting for you who want to be punished."
Ferris wheels are popular in Japan. The country's tallest Ferris wheel, the Osaka Wheel, was previously rebranded as a haunted interactive version called the Zombie Ferris Wheel of Hell.
In September, Japanese amusement park Lagunasia unveiled the theme park industry's first haunted toilet. Yomiuriland, a theme park in Tokyo, previously allowed visitors to work from rides including the Ferris wheel.
Fuji-Q is also adding a $10m Fujiyama Tower observation deck to its Fujiyama coaster, offering views of Mount Fuji as well as a tubular slider and daredevil walkway.
Fuji-Q Highland is set to launch the Ferris wheel cages from July 21.
Images: Fuji-Q Highland