Theme parks and water parks continue to release reopening dates, while attractions tease innovative solutions. Keep reading for the latest coronavirus pandemic news from the attractions industry
In the latest news, we've seen more positives for the attractions industry. Indoor areas have reopened at Chimelong Resort, while advance tickets are no longer required at Oklahoma Aquarium.
Six Flags Great Adventure is also opening safari-style as a drive-through experience, and Dream Island is offering free tickets to medical workers.
It's not all good news, however. Village Roadshow Limited has agreed to take over negotiations with BGH Capital, and Apex Parks Group LLC is being taken over by Cerberus Capital Management LP. Ocean Park Hong Kong's future also remains uncertain, as lawmakers failed to agree on a government bailout plan of HK$5.4 billion.
Coronavirus pandemic news from attractions
Theme park and museum news
V&A Dundee sent out a survey to find out how guests would feel about visiting museums, galleries and other cultural destinations when the current restrictions are lifted in Scotland.
Italy is reopening its museums as lockdown measures ease in the country, which was hit hard by coronavirus. The Cathedral of Santa Maria del Fiore in Florence is providing free gadgets that vibrate when guests get too close to each other.
The National WWII Museum is reopening on Memorial Day (May 25). The attraction will operate at 25 per cent of its total capacity and implement new safety measures.
Meanwhile, Dream Island is thanking the doctors and medical workers of Moscow for their contributions in the fight against coronavirus with free tickets to the theme park.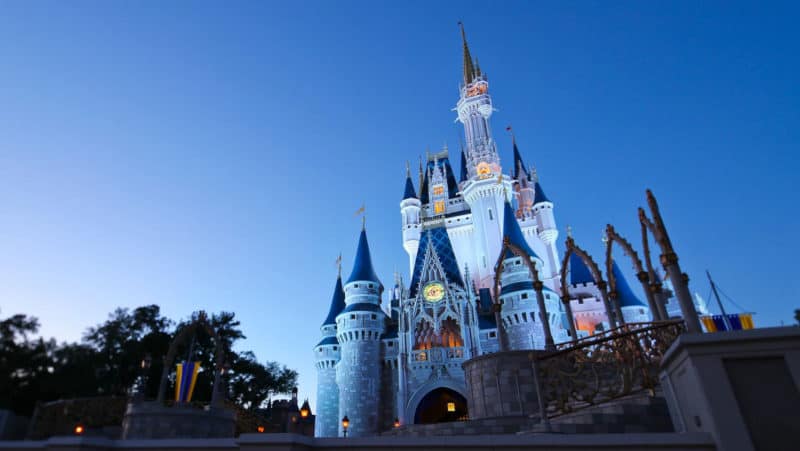 Florida Governor Ron DeSantis revealed the next steps in the state's reopening plan and asked theme parks to submit reopening plans detailing their responses to the coronavirus pandemic.
Village Roadshow Limited (VRL) has agreed to takeover negotiations with private equity firm BGH Capital. Cerberus Capital Management LP is taking over Apex Parks Group LLC for $45 million.
Ocean Park's future remains uncertain, as lawmakers struggle to agree on a government bailout plan to inject HK$5.4 billion into the theme park in Hong Kong.
As attractions are reopening amid COVID-19, the Centers for Disease Control and Prevention (CDC) has also issued guidelines for operators, managers and visitors of water parks, public pools, hot tubs and water playgrounds.
Zoo, aquarium and more attractions news
Calgary Zoo is relocating giant pandas Er Shun and Da Mao back home to China. This is a result of coronavirus causing bamboo shortages in Canada.
The Oklahoma Aquarium, which reopened during the coronavirus pandemic on May 8, announced updated operations with guests no longer required to book tickets in advance.
Audubon Nature Institute received approval for a phased reopening of its family of parks, museums, and zoos in New Orleans – but with limited attendance and programming.
The Immersive Van Gogh Exhibit has developed an innovative solution to welcoming guests during coronavirus. Gogh By Car, the world's first immersive drive-in art experience, is debuting in Toronto.
Saudi Arabia's Vision 2030 project is being cut by 30 billion riyals ($8 billion). This follows the introduction of austerity measures after low oil prices and the coronavirus pandemic caused an economic slump.
Attractions reopen amid coronavirus pandemic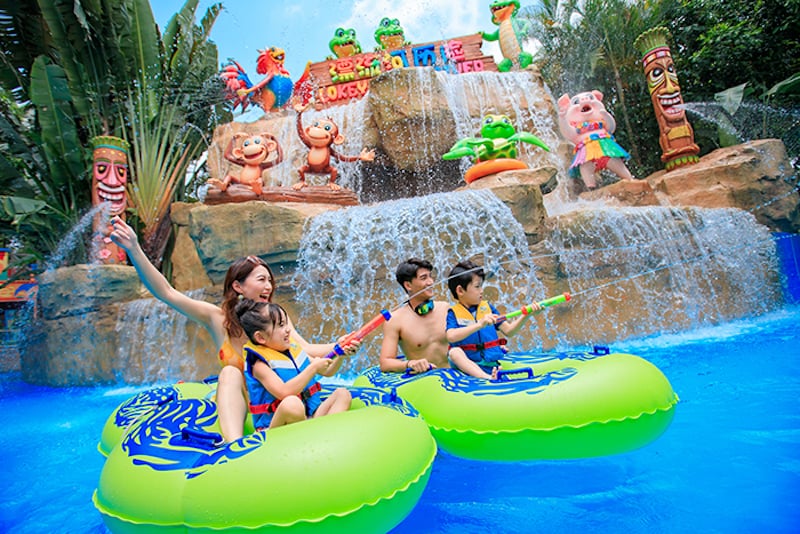 Six Flags Great Adventure is opening its safari adventure as a drive-through experience, offering visitors a look at its exotic animals despite the coronavirus pandemic.
Chimelong Resort announced that the indoor attractions of Zhuhai Chimelong Ocean Kingdom and Guangzhou Chimelong Wildlife World would reopen from May 15. Guangzhou Chimelong Water Park also announced that it will reopen for the summer season on May 29.
Meanwhile, Disney Springs released more information for visitors about its phased reopening at Walt Disney World Resort. The attraction will welcome guests from May 20.
News on attractions industry responses to the coronavirus pandemic
Sanitise Now introduced its freestanding automatic sanitising dispenser and is working with businesses to provide a safe reopening. The company supplies its dispensers worldwide, alongside a UKAS and NHS approved alcohol-free sanitiser.
Mad Systems showcased its new contactless solutions for touchscreen-type applications in the latest episode of its AV++ Webinar Series. Mad Systems demonstrated three contactless options for operators looking for safer interactive exhibits in a post-coronavirus world.
Gateway Ticketing Systems is looking at creative ideas to generate revenue in the latest episode of its Webinar Wednesdays series. The next instalment will take place on May 20 at 2 pm EST. It is titled 'Creative & Out-of-the-Box Ideas to Generate Revenue Now and When You Reopen'.
Furthermore, Attractions.io is providing an in-app social distancing solution for Paultons Park. The company has added new functionality to the Paultons Park app, including virtual queuing and mobile ordering capabilities.
Event Network launched the 'In This Together' t-shirt fundraising campaign, in partnership with AZA and sustainable apparel maker Kastlfel. Money raised will go to the Employee Relief Fund, which supports members of AZA who have been affected by the coronavirus pandemic.
Additionally, Mobaro is making its platform available to help attractions prepare to reopen safely and to implement new COVID-19 guidelines.
Blooloop also spoke to Oasys about its software solution Oasys MassMotion, which is used in the design of airports, stations, stadia, office towers and galleries. It's a potential game-changer for attractions working on reopening strategies.
Resources for attractions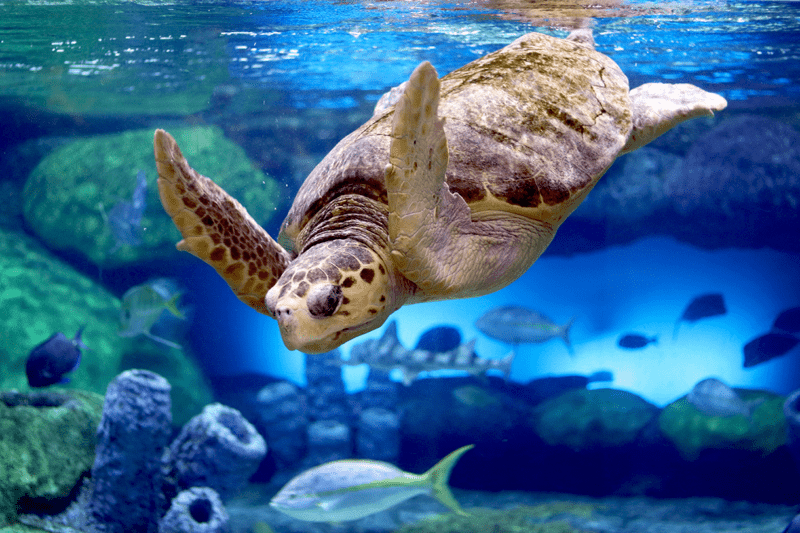 The American Alliance of Museums (AAM) has a range of resources in order to help museums prepare for the impact of COVID-19. AAM's virtual conference also kicked off on May 18 with 'Radical Reimagining', which featured discussions on how the museum sector can emerge from the pandemic stronger than ever.
In addition, IAAPA is updating its resources as the global attractions industry navigates the global coronavirus crisis. Available information includes reopening guidance, COVID-19 webinars, and advice on communicating with the media.
Museums Association (MA) is launching an online community to support furloughed workers, known as #MAMuseumFurlough. MA recognises the need for ongoing support, guidance, and community.
And finally…
Finally, Swamp Motel has launched an interactive detective experience called Plymouth Point. It is inspired by true crime dramas and lockdown life under COVID-19.
Ollie Jones and Clem Garritty are the co-founders and creative directors of Swamp Motel. They say: "As a small independent company who create live events, lockdown definitely put the brakes on things.
"Being brought to a standstill forced us to play around with format and see whether we could translate our techniques to an online medium.
"Then came the idea for Plymouth Point; combining our love for creating a thrilling experience with what we do best; telling an authentic story and immersing an audience."