The global pandemic is causing museums, aquariums and theme parks around the world to shut down. What does the spread of COVID-19 mean for those companies who provide services and solutions for the attractions industry?
The attractions industry is currently faced with an unprecedented situation, due to the outbreak of COVID-19. As people continue to social distance, what can an industry focused on personal interaction do, and how are its suppliers supporting it?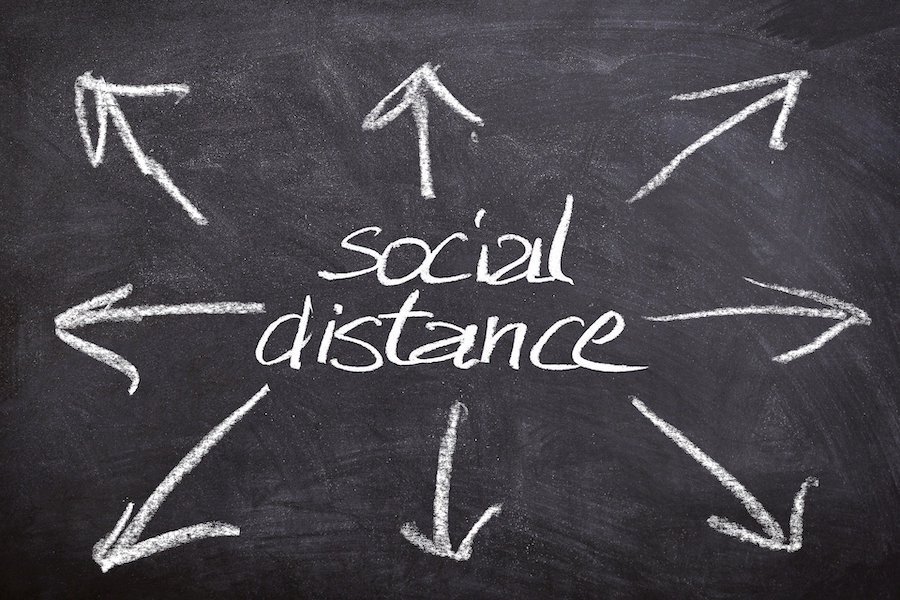 Virtual collections, online exhibitions and educational sessions are just some of the ways museums are continuing to engage with visitors. Just as many attractions are finding new ways of working, many companies are carrying on too, just in a slightly different way.
Supporting the attractions industry during the COVID-19 outbreak
The Producers Group
Frank Stanek, executive advisor to global theme park production company The Producers Group has written a white paper. This looks at how COVID-19 might impact planning and development in the themed entertainment and attractions industry.
In addition, Bob Chambers and Edward Marks, founders and co-CEOs of The Producers Group say that "technology is now allowing us to interact as if we are in the same room with our clients, without the need for travel". This means that the company is carrying on with business as usual whilst keeping its employees and clients safe.
Holovis
At Holovis, a leading experience designer, many team members are working from home and embracing social distancing. This allows the company's communication channels to remain open. Holovis is dedicated to maintaining its operations and delivering projects for the attractions industry despite the COVID-19 outbreak.
Extra safety measures are in place for team members who are still working alongside clients on mission-critical projects. For anyone who has been let down by another supplier, Holovis is able to step in and help. Whether in design, software, media or engineering.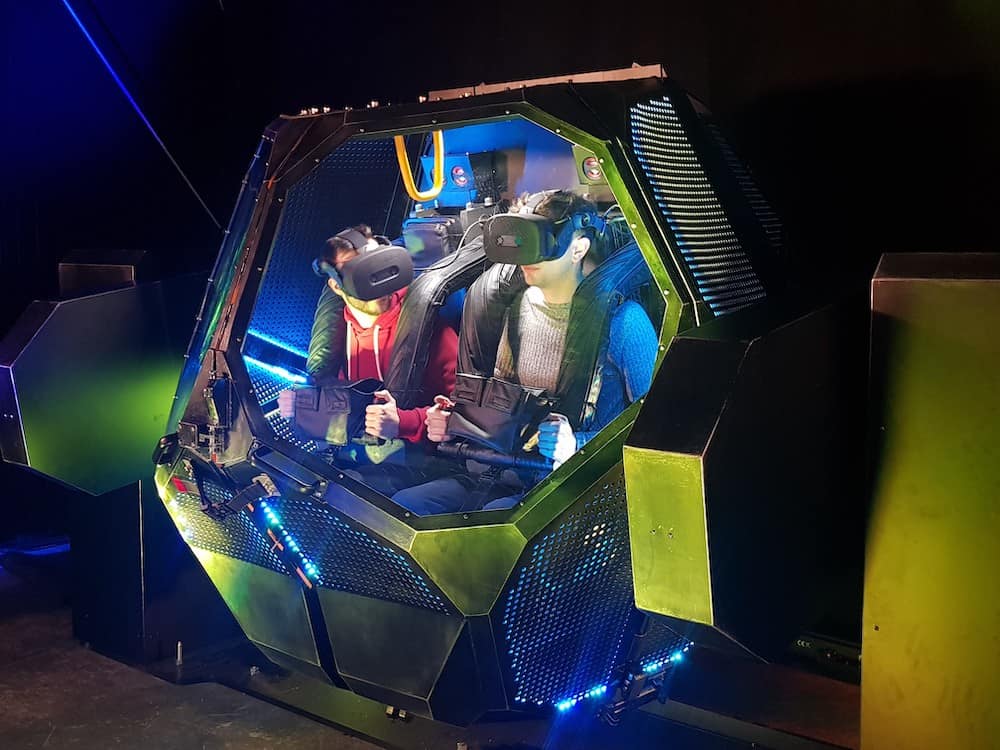 Scruffy Dog Creative Group
All of Scruffy Dog's staff in London and Barcelona are working from home. Working hours remain the same for the leading creative design company, meaning it is still working on projects for the attractions industry during the COVID-19 pandemic. The company's factory in Birmingham is staying open until the UK government advises that it needs to be shut.
Extra safety measures are in place, such as deep cleans after each shift. Scruffy Dog is also donating any excess PPE stock to health care professionals who urgently need it.
Joe Bright, the CEO, urges everyone to stick together. For anyone with older relatives who are self-isolating in London or Birmingham who cannot get to them, get in touch with Scruffy Dog who will help out where possible. You can also download a free colouring book featuring Scruffy Dog designs.
https://twitter.com/ScruffyDogLtd/status/1242758218226466821
Christie
Christie, the global visual and audio technology company, is open for business. Just not quite as usual. The company is focusing on the health and well-being of its team members, partners and customers around the world. The company is still committed to continuing to support its customers' AV challenges.
You can contact Christie here if you need to talk to a team member. Christie is also providing webinars on a variety of AV topics.
#AVTechs and #AVPros, curious to know what's possible with the free Widget Designer Version? Join us tomorrow for a free webinar and discover the difference! Register in advance by visiting >> https://t.co/Sa2haUgpUG #proAV #livedesign #audiovissual pic.twitter.com/bua7O0sA7u

— Christie (@ChristieDigital) March 23, 2020
Gateway Ticketing Systems
The provider of admission control systems is committed to ensuring the health of its employees and customers. A large portion of its employees already works remotely. Gateway has a Business Continuity Plan which has put heightened cleaning procedures into place. The company is also hosting a Webinar Wednesdays on a variety of topics.
President and CEO Michael Andre thanks everyone for their continued trust in the company and encourages anyone to reach out if they have questions or concerns.
Polin Waterparks
A leader and innovator in waterpark technology, Polin believes that together we can work through this difficult time. Many team members are working from home. Therefore they can continue supporting Polin's clients by phone, email or video call. Meanwhile, extra safety measures have been introduced at Polin factories in line with WHO and local government recommendations. This will ensure orders can be fulfiled safely.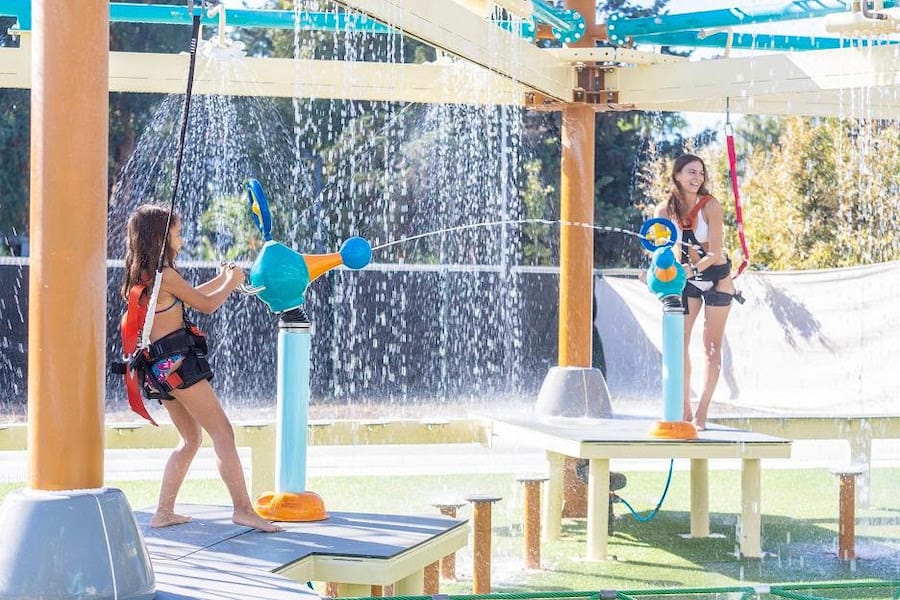 iPlayCo and Play Mart International
At iPlayCo, a leading play structure manufacturer, and Play Mart International, some employees are now working remotely whilst others remain in the office. The company's manufacturing locations remain open and are still in production. Despite COVID-19, installations are going ahead as planned for some venues in the attractions industry, such as FECs.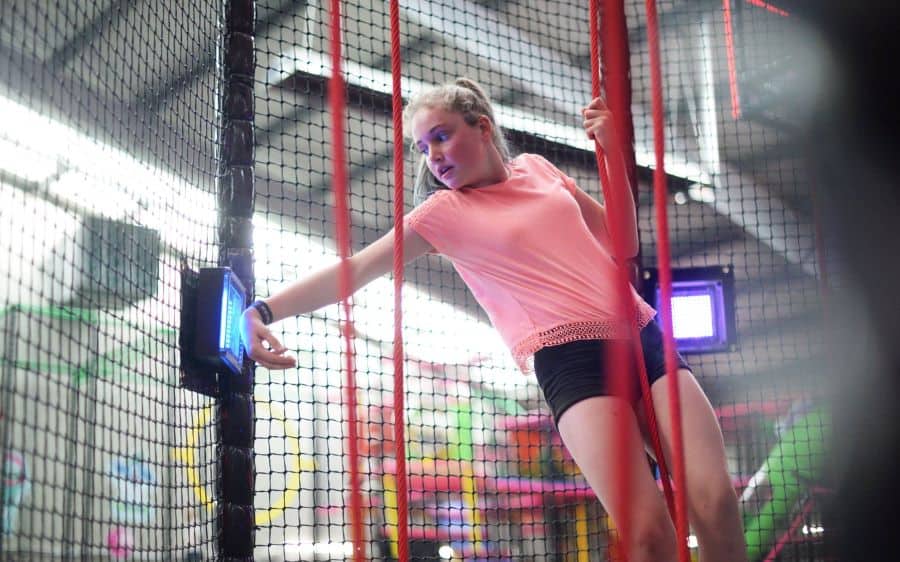 Falcon's Creative Group
The entertainment design firm remains open. Many staff are now working from home and technology allows those still in the office to communicate and collaborate with those at home. Staff working in the office are implementing social distancing as recommended by the CDC. Falcon's is still maintaining project continuity and is communicating with all clients.
Working from home? Need a new podcast to get you through the day? Well..the Experience Imagination #podcast could be perfect for you!

Learn about Falcon's philosophies in creating themed attractions, our work on award-winning projects, and more.https://t.co/t4GDp9wawA

— FalconsCreativeGroup (@falconscg) March 19, 2020
Embed
Embed, a leading supplier of POS and revenue management systems, is following the advice given by the government and public health officials. Customer Care agents are still available for clients to contact for support.
The majority of Embed employees are working remotely and are not travelling, but are working as normal to support the attractions industry during the COVID-19 outbreak, with online meetings. Embed's blog posts are also updated frequently to ensure the company remains in touch with its customers. Finally, Embed will be producing webinar videos and podcasts in the coming weeks.
ROLLER
Luke Finn, CEO and Founder of ROLLER, a ticketing, CRM and POS specialist company, encourages everyone to be resilient and remain positive in these unprecedented and difficult times. Measures are in place to keep ROLLER staff safe and the company is exploring how best to support its clients in the attractions industry throughout the COVID-19 crisis.
To help local communities, the ROLLER booking platform is being repurposed for different cases. For example, it is enabling 'click and collect' for food stores and allowing prioritisation for the elderly and vulnerable so they can receive services they need.
The ROLLER team urges anyone to contact them if they know of any essential business that would benefit from its 'Social-Distancing-Platform'. Any profits they make during this period will be given back to the community.
HOLOGATE
The HOLOGATE team are all working from home. This means the global leader in turnkey compact multiplayer VR systems can continue to support its clients. HOLOGATE has a large supply of disinfectant wipes to clean VR headsets for any HOLOGATE location that needs them now or when it reopens.
The company is working to implement an Ultraviolet C cleaning solution which kills 99.99% of bacteria, virus and fungi. The company is also making its subscription free for all HOLOGATE owners for the next two months.
Coronavirus is on everyone's minds… It's on ours, too. That's why we implemented remote working for the entire company, so our team can collaborate with one another effortlessly while maintaining uninterrupted support for our clients. pic.twitter.com/ZpIRRbu84n

— HOLOGATE (@HOLOGATE) March 17, 2020
Exhibits Development Group
Although museums and science centres around the world are closed, EDG, a leader in travelling exhibitions, believes that this does not mean these institutions should go dark. EDG encourages everyone to share their "We are in this together message" – stay at home, provide access to your educational resources, provide reliable information about the virus and keep communicating online.
EDG developed CultureNut in 2018 as a global digital distribution platform to support its clients. Through CultureNut, institutions can sell and upcycle items in storage that are taking up space and costing money. During this temporary shut-down, the CultureNut team is available to help you do some spring cleaning.
Digital Projection
Specialists in LED laser projectors, Digital Projection worked with Pronorm BV and used its E-Vision Lasers to project a message of support to healthcare professionals on a building in the Netherlands.
"For our heroes in healthcare" via Pronorm BV using E-Vision Lasers on the building of the local government in Zuid Brabant (The Netherlands). pic.twitter.com/Qvx10GP2sp

— Digital Projection (@dprojection) March 19, 2020
Attractions.io
Attractions.io, creator of mobile visitor apps, will share articles and webinars to help attractions keep guests informed. This will help operators in the attractions industry build engagement with visitors and encourage people to visit once the threat of COVID-19 has passed.
Attractions.io will also publish app-specific advice on how to use a guest-facing app at this time. When attractions reopen, using a guest-facing app will be helpful in reducing queues and points of physical contact if some social distancing is still necessary. The company will continue to help its customers through this difficult time.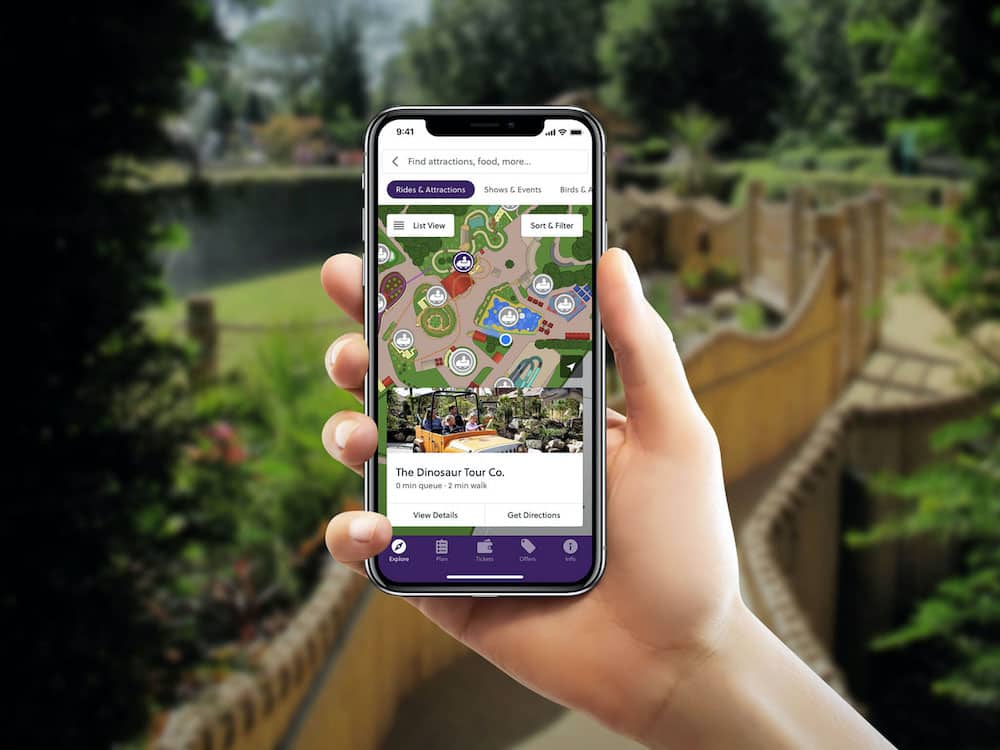 Kraftwerk Living Technologies
Leading AV systems integrator, Kraftwerk, is built upon strong IT, and the company has taken steps to ensure its systems can allow the Kraftwerk team to continue business worldwide. The service team continues to support current projects.
Kraftwerk is able to help any clients who are undertaking maintenance and updates at the moment. The company is currently supporting some customers on-site when it is safe to do so. Kraftwerk is an international company and is already seeing more activity on new attractions industry projects in China as COVID-19 quarantine restrictions are lifted.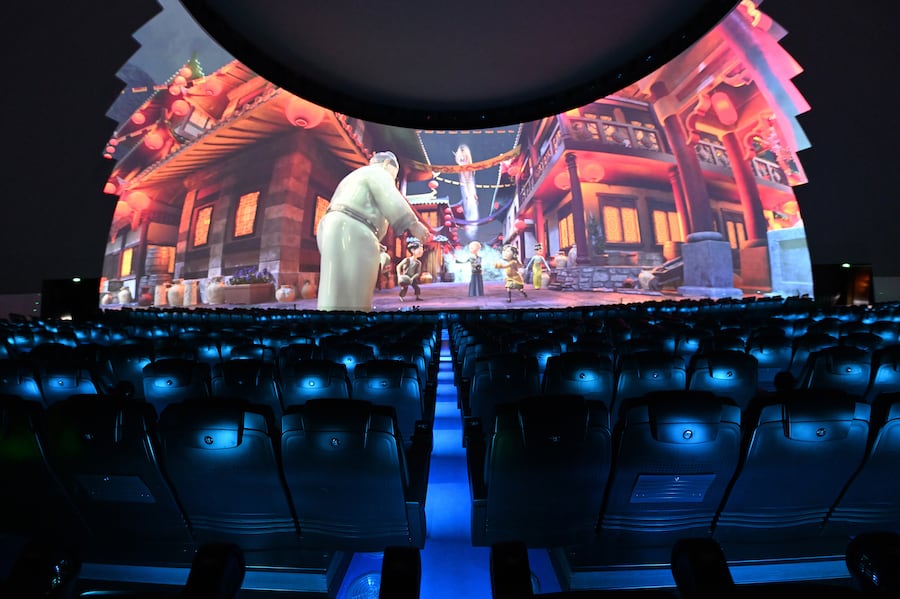 Avolites
Avolites, the global lighting and video control company, will host online learning sessions, talks with industry professionals as well as update its online resources. There will be webchats, training and tutorials for the Titan and Ai platforms on the Avolites Facebook forum.
Find the schedule here and watch the Avolites Academy Playlists on Youtube. Furthermore, the Avolites support and service teams are available to help with any questions. The latest Avolites PC based products are still available as normal.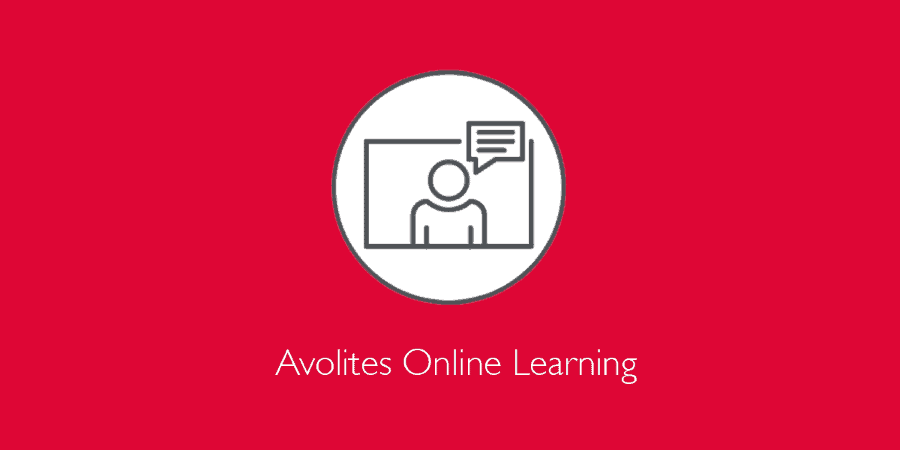 Squint/Opera
All team members in the London and New York offices of Squint/Opera, the global creative digital studio, are now working remotely to prioritise the health of everyone. And the company is working on CURA, a collaborative project that converts shipping containers into Intensive-Care Unit Pods to create more space for hospitals under pressure because of COVID-19. A prototype is currently being built in Italy.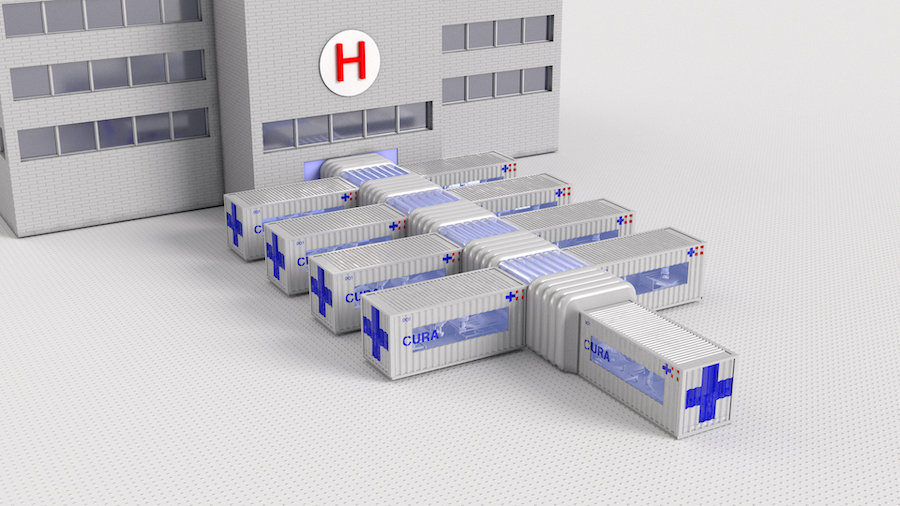 Aratag
With the Aratag app, attractions are able to upload exhibits and other content and continue to connect with visitors online. Hansenberg Zoo and Pangea, the company behind the Aratag app, have collaborated to train Hansenberg's zookeeper students. Using the Communication section of the app, students will produce material about animals for visitors.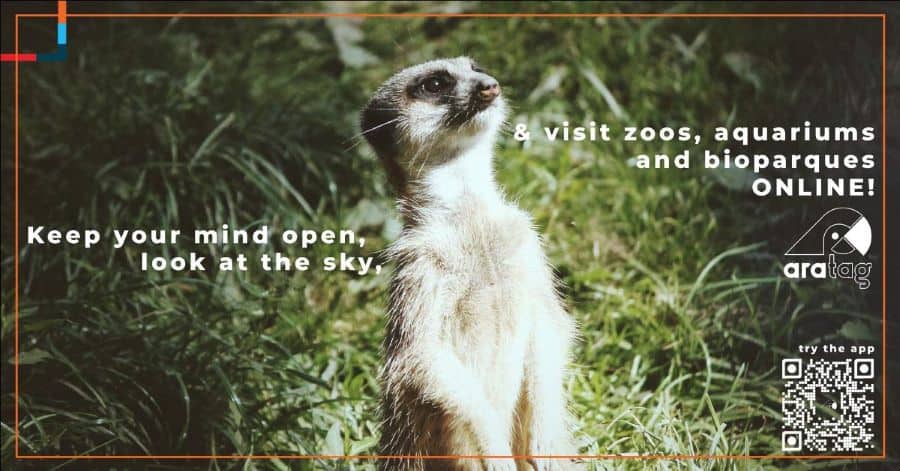 Powersoft
The Italian amplifier specialist, Powersoft, is providing online training from key attractions industry players during the COVID-19 outbreak. With online videos that are free to access, Powersoft will share how it solved particular field application issues.
Moreover, the company has shared five steps that have been implemented to keep employees safe. These include cancelling business trips, allowing flexible working and using more e-learning.
Simworx
Simworx, the media attractions specialist, has put systems into place to make sure its teams can communicate and remain safe. The company is still open so that current projects, sales and relationships with customers and suppliers remain uninterrupted. Your local Simworx contact will still be available by email and phone if you have any questions.
Our first official week of #workfromhome at Simworx is taking some adjustment, but we love seeing all the interesting work from home set-ups our co-workers are coming up with. 👩‍💻

It seems we've also got a few new furry recruits to help motivate us to keep on top of our work 🐶🐱 pic.twitter.com/uP6sSDp4GC

— Simworx (@Simworx) March 23, 2020
Universcience
Universcience, which comprises of the Cité des Sciences et de l'Industrie and the Palais de la Découverte in Paris, has released a free document on COVID-19. Titled 'Coronavirus: what science knows!' the document answers 11 questions on the virus. Any science centres can translate and use these answers. Furthermore, the museum will host educational sessions online.
Every Tuesday, Thursday and Friday at 5 pm CET on the Universcience YouTube account a scientist will present a scientific principle with an everyday object. On a Wednesday and Saturday at 11 am CET on Facebook Live, scientists will answer science questions from children.
⚡️Dans le cadre du dispositif #CultureChezNous, Universcience lance #LaScienceEstLà et dévoile son programme d'offre en ligne, pour que la culture scientifique aille à la rencontre de tous.#RESTEZCHEZVOUS et suivez @palaisdecouvert, @citedessciences & @leblob_ 🙌#Covid_19 pic.twitter.com/l9z74Ia9uA

— universcience (@universcience) March 20, 2020
CAVU and DreamCraft
Team members at CAVU, a media-based attractions specialist, and its sister company DreamCraft, an integrated ride specialist, are working from home. Meanwhile, their engineers are working to improve the technology of future attractions so that when the pandemic is over, everyone can have access to new rides with advanced engineering.
CAVU and DreamCraft will soon implement technology to allow clients to have better access to engineers.
Working from home can be challenging…unless you have an adorable buddy!
Our team has all the support needed 😊#DCAL #workfromhome pic.twitter.com/0n8i8fL31e

— DreamCraft (@DreamCraftVR) March 24, 2020
JRA
JRA, the leading experience design company, is supporting the digital content of its clients and partners in the attractions industry during the coronavirus pandemic. For example, JRA is sharing content from the National Comedy Center's retail sale and the Children's Museum of Atlanta's #CMAatHome Facebook program.
The company is also sharing its team's blogs, articles and videos for #ThoughtfulThursday. These highlight trends, techniques and technology that is relevant to the industry. They also show how the JRA team are problem solvers.
Check out the Facebook page of our friends at @Imaginosity, Ireland's first and still only interactive children's museum! They're posting fun children's activities every day, including how to make slime!https://t.co/51CsFMxFAg pic.twitter.com/Z0rRJb1C9P

— JRA (@JRAtweets) March 23, 2020
Triotech
Triotech, an award-winning creator of media-based attractions, has a partial work from home policy to ensure the company can still provide a high level of service to its clients. Likewise, its after-sale customer service is still available online.
Triotech also has precautionary inventories to continue to support its attractions industry clients throughout the COVID-19 situation as well as during the recovery period.
Katapult
The international guest experience design agency, Katapult, is changing how it works as most team members are now working remotely, with business hours remaining Monday-Friday 9 am-5 pm GMT.
Meetings with clients, partners and suppliers are carrying on as normal through online channels. Katapult is thinking of everyone affected at the moment. Team members are available to answer any questions as normal.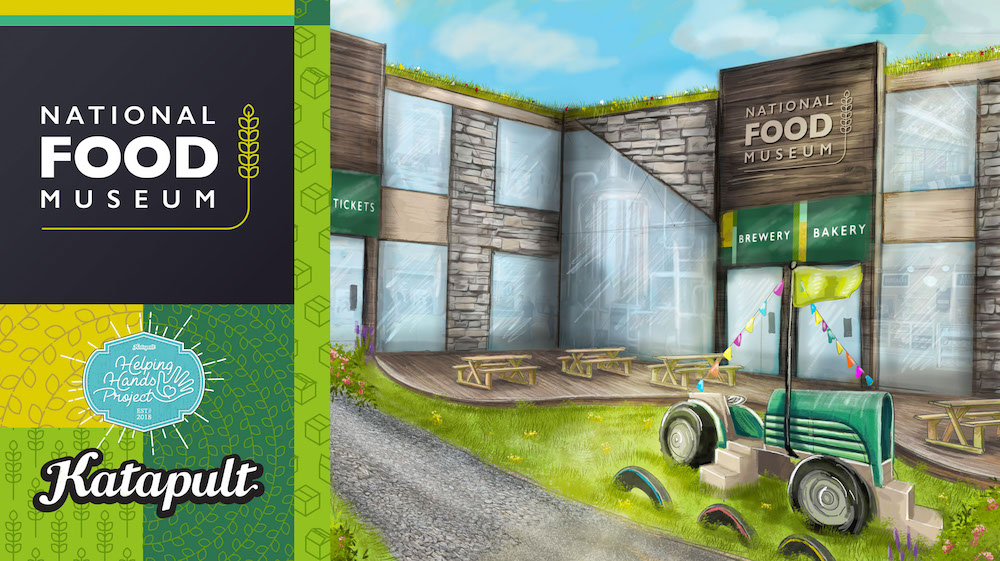 Simtec Systems
Simtec, a leader in motion simulation, took early action so its team members can now work at home and still communicate effectively with each other and business partners. And even the engineering department can carry on with their work.
Simtec is, therefore, able to continue operating smoothly. Production is still able to take place because workplaces are set up for employees to work at a distance from each other.
Barco
Innovative visualisation solution company Barco is keeping clients and employees safe whilst ensuring business continuity as much as it can.
While travelling is not an option, join Barco's remote technical training on its UDM projector. Or watch the YouTube recording of Barco's recent webinar on using technology to create immersive visitor experiences. Finally, the company is releasing blog posts to stay updated on the industry and to help you understand what pixel pitch is.
"New generations demand to give feedback, so include them as active collaborators when creating a platform."
Researching how to start up a new #distancelearning project at your organization? Check part 2 of our deep-dive into #EdTech with Peter Westcott: https://t.co/VoNJhdIQvj pic.twitter.com/XRtBmvS5t7

— Barco (@Barco) March 24, 2020
Moment Factory
Moment Factory, the multimedia studio, has ensured all of its team members can work remotely. This means the company can continue to support its clients, partners and communities. Moment Factory is working on new entertainment experiences and can't wait to bring people together in the physical world once again.
We are safe
We are open
We are here for each other
We are here for you
We are operational
We are available
We are grateful
We are positive
We are inspired
We will do it in public again… soon!
🌈 https://t.co/T8wKKrZG9b pic.twitter.com/a1axpQEYO7

— Moment Factory (@MomentFactory) March 30, 2020
Vekoma
The Dutch roller coaster specialist is continuing to serve clients during the pandemic. Its production facility in the Netherlands is still open, and its Chinese facility is starting up again after a two-month closure.
Team members at the company's head office are working from home as much as possible, while staff with colds, coughs or fever are being told to self-isolate. Vekoma is working hard to meet delivery times, or to work with customers on an updated schedule. When it comes to parts and service, it is still supporting parks through phone calls, conference calls, photos and screen sharing.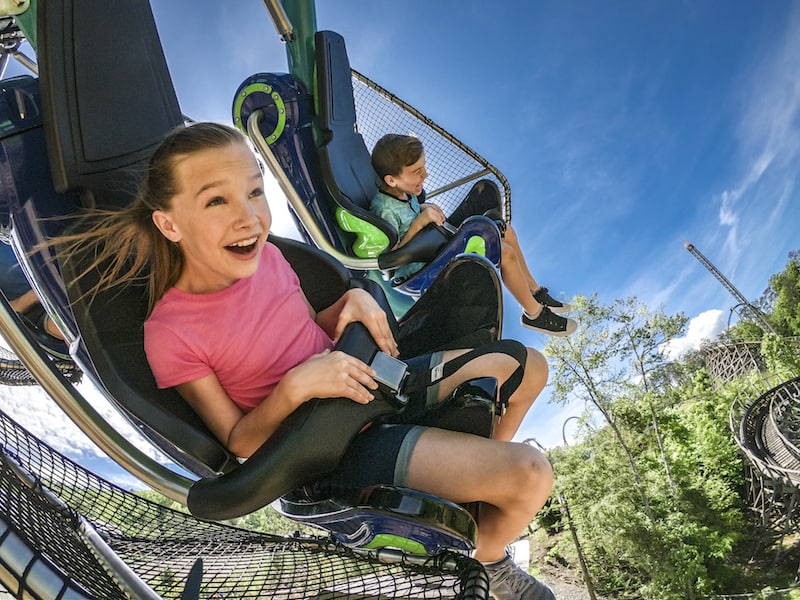 Painting with Light
The lighting and multimedia expert has been letting employees work from home since the beginning of the crisis, and all meetings are taking place via teleconferencing. It is still offering support for ongoing projects in parks and attractions, however many of its live entertainment projects have been postponed or cancelled.
The team is developing new light solutions to present once the situation gets back to normal and hopes to provide some extraordinary visual experiences once the crisis has passed.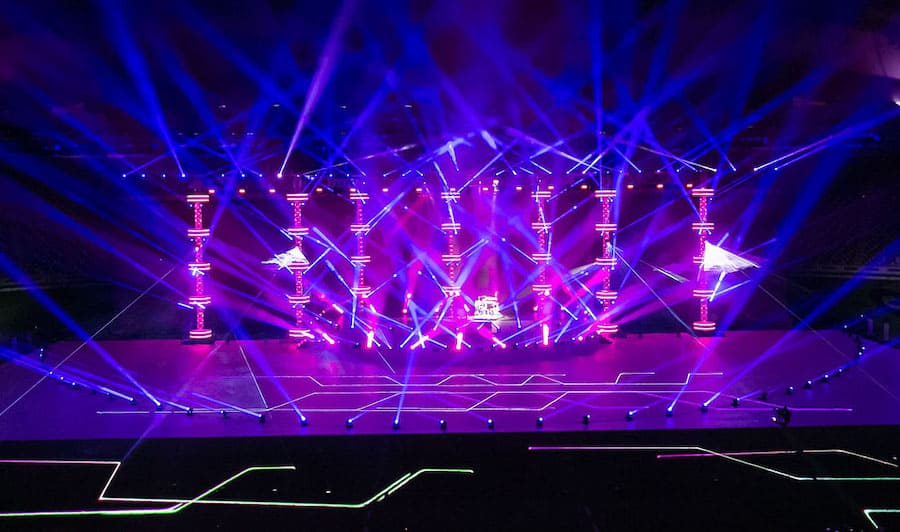 Intercard
Intercard, a world leader in cashless technology, is offering customers free training for owners and employees. This will allow them to improve their technical skills during the lull in business. From 1 April, the company has been offering free online training to all its customers, available across the globe.
"Intercard will always be there for you with our 24/7 live support and training," says Scott Sherrod, CEO. We are committed to helping our customers be ready for business when this crisis is over. Together we will get through this."
Intercard customers can call the training department at 314-275-8066 or book a session online.
Themebuilders Philippines
The primary concern of Themebuilders Philippines, a specialist in themed projects and design, is the health and safety of its staff. The company is on enhanced quarantine until the end of April. All staff are able to work from home. Everyone is still available for inquiries and to support clients by phone, email or video conferencing.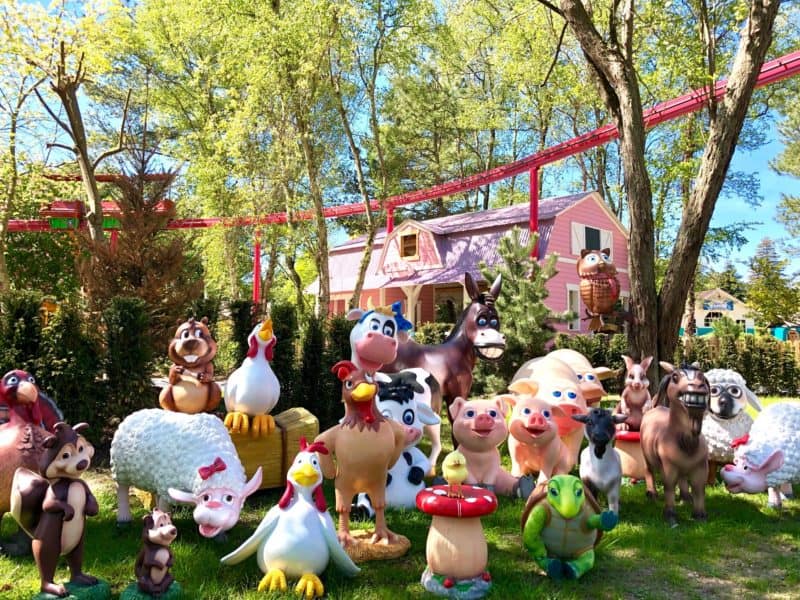 CAP.Co
Adventure play specialist CAP.Co has come up with an interesting activity for families. The company would like people of all ages to design a playground and come up with a bold idea of what imaginative play should look like.
Don't worry about gravity, safety and common sense right now and let your imagination soar. Email your designs to CAP.Co and the most imaginative design will win a family ticket to any of CAP.Co's play spaces in the UK.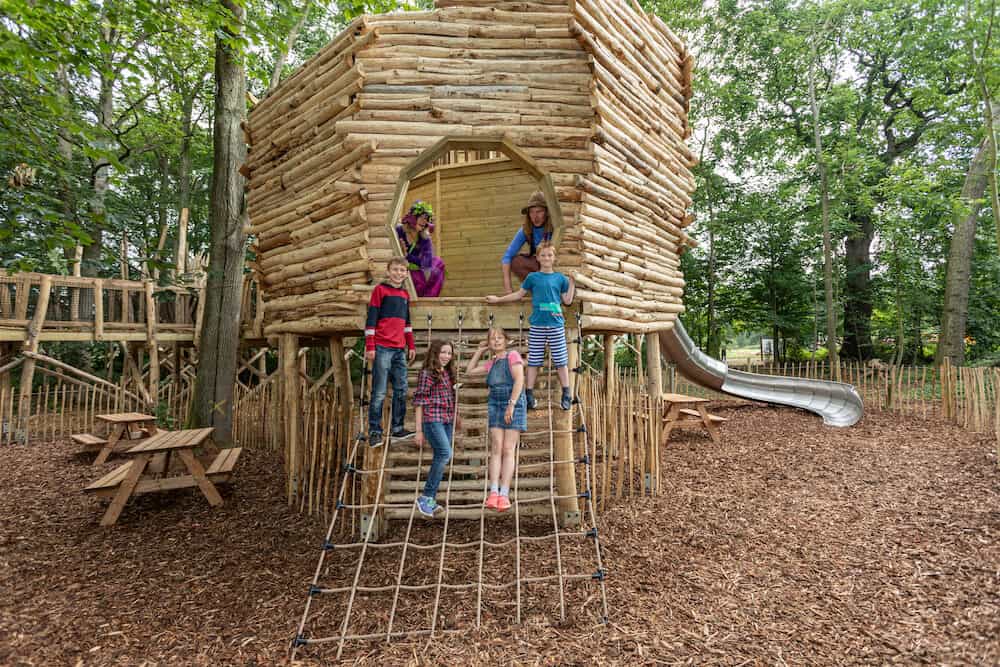 ProSlide
Once you've designed your playground, take a look at water ride design and manufacturer ProSlide, who has released an online colouring book. It's free to download and is full of intricate drawings of water rides. Keep your children entertained and teach them how to be design engineers at the same time.
Click the link below for an amazingly detailed coloring book that celebrates iconic water rides in the industry. Featuring TWISTERS, RACERS, and more, this book is perfect for kids, and adults of all ages!https://t.co/eRie3ut002 #WaterParks #WaterSlide #Family #ColoringBook pic.twitter.com/rHVAMq0iKb

— ProSlide Water Rides (@ProSlideTech) March 23, 2020
Leisure Expert Group
Perhaps your child would rather be a theme park designer? Then take advantage of Leisure Expert Group's free colouring images. The leading experience design company is releasing different images for children to colour in on its Twitter account.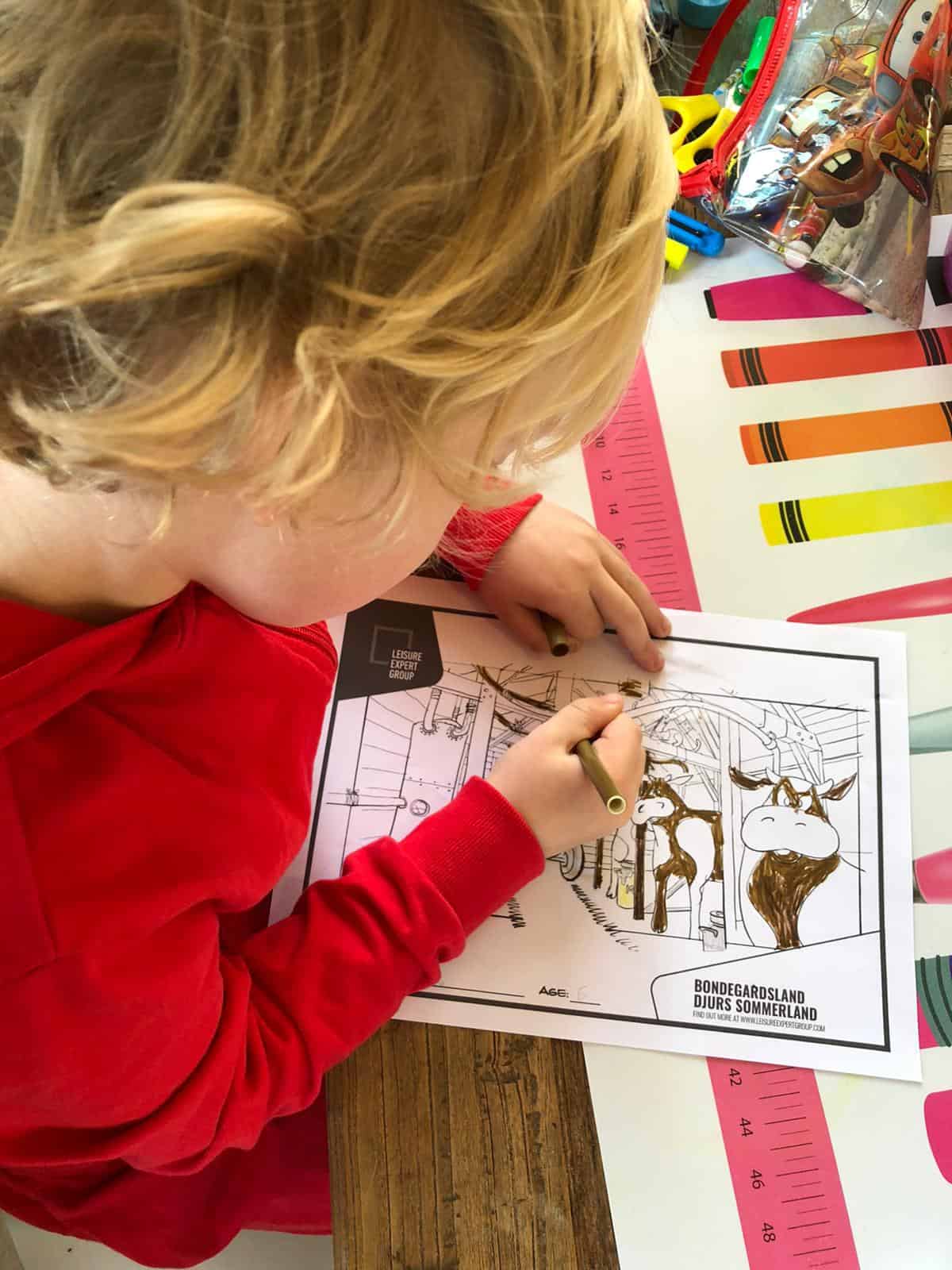 Keep up-to-date on what the attractions industry is doing with our weekly update.