2020 has been a challenging time for the visitor attractions industry around the world. The coronavirus pandemic has forced attractions to close and also changed the way they operate when they reopen. The industry is resilient, however, and blooloop V-Expo, hosted by Merlin Entertainments, will showcase the very best our industry has to offer.
To book a meeting with any of the exhibitors, simply visit their virtual booth and click on the meeting tab. You can also talk to exhibitors for live and video chat. Blooloop V-Expo is free to attend, so make sure you have registered.
You can find the full agenda for the event here.
Networking Lounges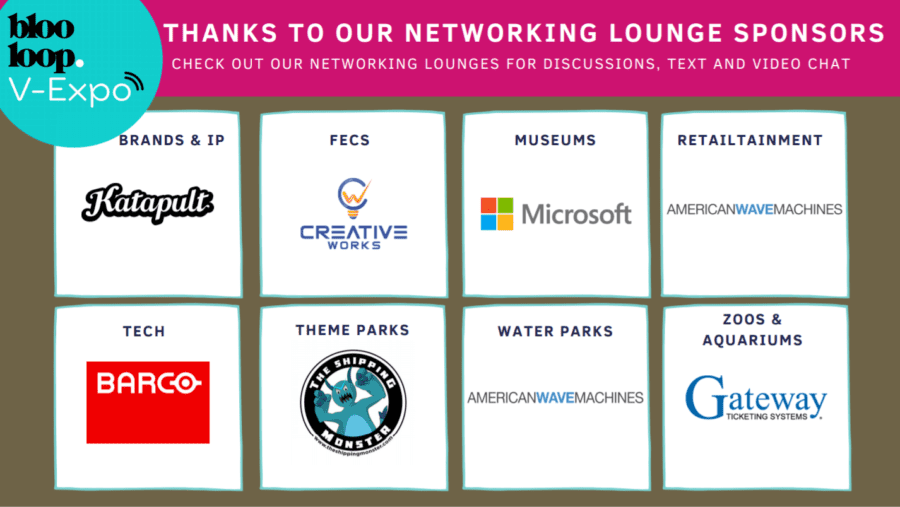 Visit one of our networking lounges to meet colleagues and friends and take part in text and video chats. In addition to this, you can watch trend discussions from industry leaders.
Zoos & Aquariums lounge, sponsored by Gateway Ticketing Systems
Don't miss a live chat after the Conservation for Animals and Zoos keynote session on Tuesday 13 October at 10 am BST.
Retailtainment lounge, sponsored by American Wave Machines
In this lounge, Blooloop V-Expo Attendees can watch the Retailtainment Trends session on Tuesday 13 October at 5 pm BST. Then on Thursday 15 October at 3 pm BST join LeisurUp's session on Reinventing Retail Destinations.
Water Park lounge, sponsored by Ameican Wave Machines
Inside the Water Park lounge attendees can also watch the Water Park Trends conversation. It takes place on Tuesday 13 October at 6 pm BST and is sponsored by Proslide.
Brands & IP lounge, sponsored by Katapult
Don't miss the Brands & IP Trends session on Wednesday 14 October at 6 pm BST. There will also be a live Q&A afterwards.
FEC lounge, sponsored by Creative Works
Head to this lounge on Wednesday 14 October at 7 pm BST for a discussion on FEC Trends. This session is sponsored by Creative Works.
Also in the FEC lounge is the Attractions Technology and VR Trends session on Thursday 15 October at 7 pm BST. This discussion is sponsored by Hologate and a live Q&A will also follow.
Blooloop 50 reveals
Museum lounge, sponsored by Microsoft
Watch the reveal of the blooloop 50 Museum Influencer List 2020, sponsored by Gallagher & Associates, on Wednesday 14 October at 5 pm in the Museum Lounge. Then, attendees can also take part in the live discussion other museum professionals.
Theme Park lounge, sponsored by The Shipping Monster
This year, the blooloop 50 Theme Park Influencer List 2020 is sponsored by Gateway Ticketing Systems. This will be revealed on Thursday 15 October at 5 pm BST in the Theme Park Networking Lounge. A live discussion with theme park professionals also takes place straight after.
Virtual Run for the SEA LIFE Trust
Take part in the #VExpoRun to support the SEA LIFE Trust. Sign up for a 5k or 10k and record your run with a distance tracking app. Complete your run between the 9-12 October then upload a screenshot of your app to the Let's Do This #VExpoRun event page.
Once you've completed your run, upload a picture of yourself at your personal finish line. Comment and congratulate the other runners in the virtual finish line gallery, and share your run online using #VExpoRun.
90% of all funds raised will go to the SEA LIFE Trust, with 10% covering the cost of the virtual run platform. Not a runner? You can still donate to the SEA LIFE Trust through our JustGiving page.
Two Bit Circus virtual gameshow to finish blooloop V-Expo
Finish off your blooloop V-Expo experience with our exclusive virtual gameshow from Two Bit Circus. This takes place on Thursday 15 October at 9 pm BST. Here, you can join blooloop as well as your friends and colleagues. Register for the event here.
Innovative exhibitors in the expo hall, sponsored by Scruffy Dog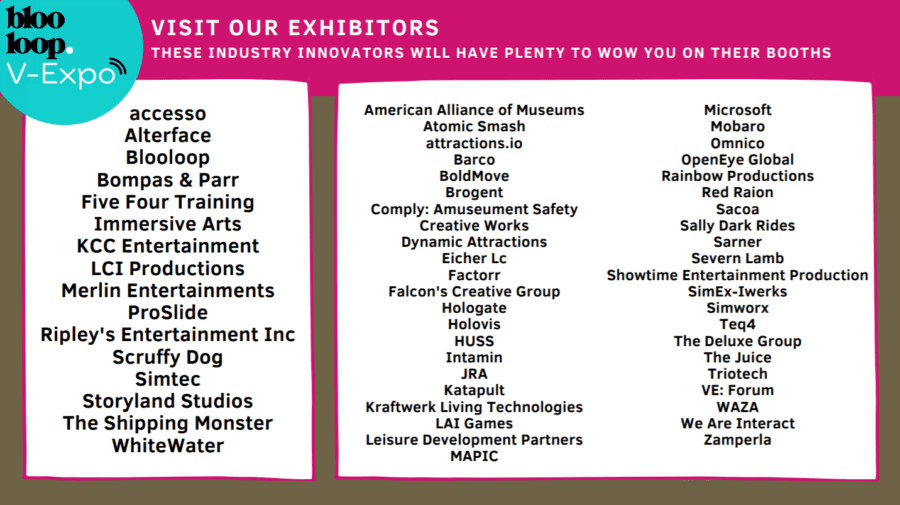 Simtec Systems
Attendees will be able to learn more about Simtec Systems' HEXaFLITE 2.0 flying theatre. Simtec, a leader in motion simulation, will showcase its state-of-the-art flying theatre. The design of the HEXaFLITE 2.0 is unique, This means the 6-DOF motion and tilting of the seats can begin while the guest platform is still in the loading platform.
Simtec will also discuss its FUNRIDE entertainment simulator system. This system can be designed as an open cabin simulator in front of a large screen (FUNRIDE OCS). Or, it can be a closed cabin simulator with on-board 2D or 3D projections (FUNRIDE CCS).
The FUNRIDE systems can also be mounted onto a track of an immersive tunnel use (FUNRIDE TR). Plus, these systems can have special effects, like spray or scents, added.
Meet Andreas Stickel, Director Business Development on the booth.
JRA
The leading experience designer will be present at blooloop V-Expo. Here, it will be showcasing the master planning, writing and concept development, attraction and graphic design it completed for a new Nickelodeon-themed FEC in Shenzhen, China. The new FEC was developed by China Leisure Development Co. and ViacomCBS. This features popular Nickelodeon characters such as Spongebob Squarepants and Paw Patrol.
JRA will also present the FRIENDS Experience that opens in Chicago in October after a sold-out run in New York. The experience was produced by SuperFly X, Warner Bros. Consumer Products and Warner Bros. Television Group. JRA was involved in redesigning the experience.
Visitors will be able to see sets and props from the popular TV show. For peace of mind, this is all in a setting that is 'Monica Clean'. The shop and cafe will also sell themed food and merchandise.
Furthermore, Chloe Hausfeld, Director, Marketing & Business Development, and Titi Cong, Marketing & Business Development (China), will be staffing the JRA V-Expo booth. You can also find Keith James, Owner/CEO of JRA on the booth, and can 'Ask Keith Anything'.
Immersive Arts
The design firm that specialises in realistic, multi-sensory attractions and visitor experiences will showcase its Unharnessed Fall System. As illustrated below, the industry-first, patent-pending ride will feature three tiers of safety.
In addition, Immersive Arts provides client-focused creative services that bridge the gap between design and technology. The company is pleased to sponsor Eddie Sotto and Ken Bretschneider's keynote sessions.
Talk to the founder of Immersive Arts, Josh Cohen, throughout blooloop V-Expo about your upcoming projects.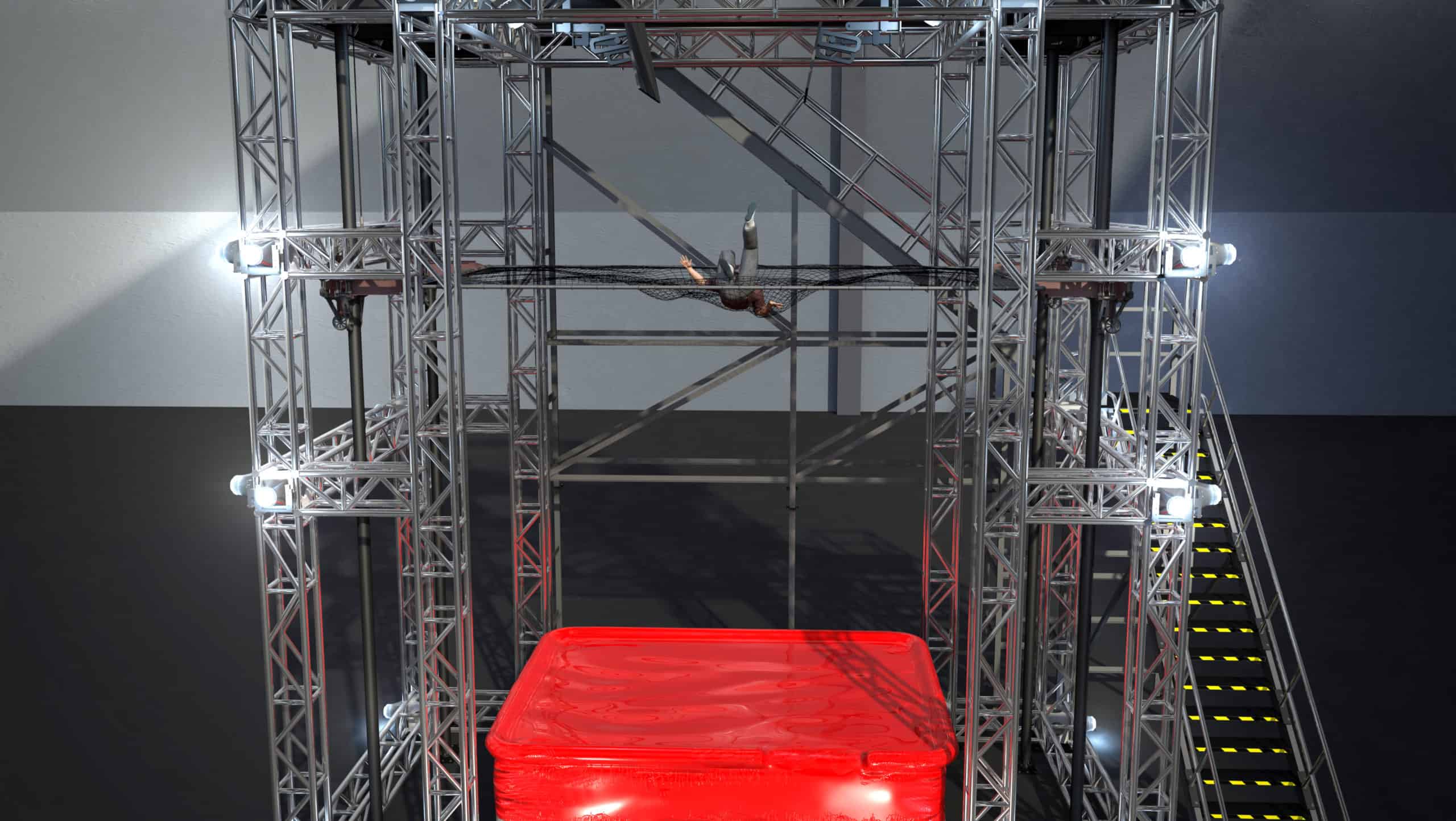 WAZA
The World Association of Zoos and Aquariums (WAZA) is a global alliance of regional associations, national federations, zoos and aquariums. These organisations are dedicated to the care and conservation of animals as well as their habitats around the world. Attendees can email Janet Ho for more information on how to become a member and also visit the WAZA virtual booth.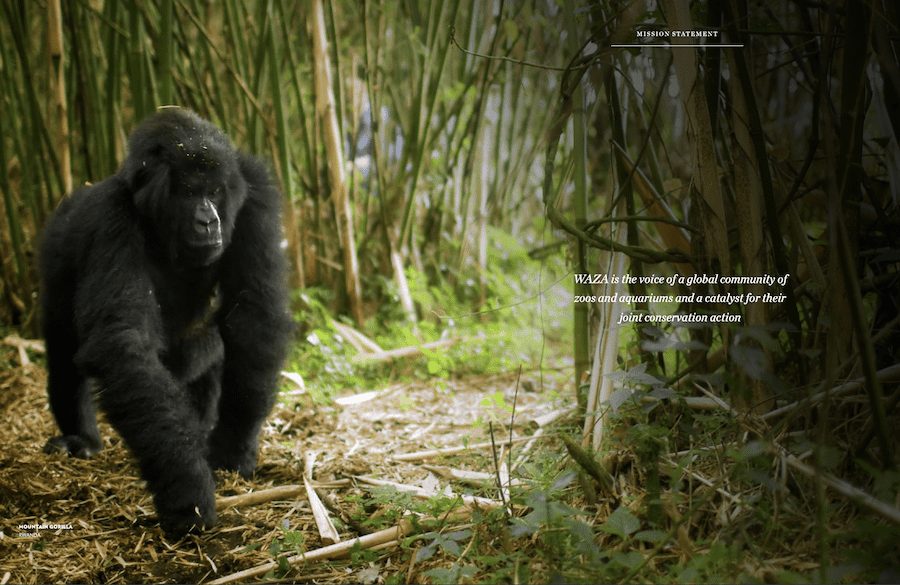 Sacoa
Sacoa, a leading supplier of revenue management systems, will highlight its various solutions to help attractions reopen after COVID. The Sacoa mobile app allows visitors to make purchases, recharges and even play games using the app. The rewards programme helps build repeat visitation, and venues receive useful demographic information from the app.
The Online Party and Event Booking Module also lets you book, schedule and manage events by date and time. In addition to this, Sacoa's CRM system allows guests to register their information and be contacted with tailored promotions. Guests can reload play cards and make purchases at Sacoa's Kiosk which then reduces the contact between staff and visitors.
Find out more about how Sacoa can help you reopen safely by talking to the team at blooloop v-expo. This includes Pol Mochkovsky, CEO of Sacoa International, Sebastian Mochkovsky, CEO of Sacoa USA, Marcelo Fernandes Barrios, CBDO, Violeta Perez, Team coordinator International support department, Diego Perez, Head of International Sales team, Emiliano Cecchi, International Sales team and Andrea Tocci, International Sales team.
Brogent
Brogent, a Taiwanese supplier of media-based attractions, will highlight its flying theatre i-Ride at blooloop V-Expo. Over the past 10 years, the i-Ride has become the leading flying theatre solution, with 20 products across four continents. The new m-Ride was also introduced at Legoland Florida in 2019.
The new v-Ride 360 platform will open later this year at VinWonders Phú Quốc in Vietnam in the 'Aladdin's Grand Palace Tour'. Visitors stand in the panoramic flying theatre and can then view 360 degrees as they turn around.
Attendees will also be able to find out more about Brogent's gaming based attractions. The new ESPORTS series features one seat mini platforms that are connected to a larger network. This creates a competitive gaming experience that combines real-time motion with active player control. The first ESPORTS system will be installed in a theme park in 2021.
In addition, you can talk to Brian Ong and Stefan Rothaug on the virtual booth to find out more about Brogent's products.
Kraftwerk Living Technologies
Visit the Kraftwerk Living Technologies booth to explore the projects Kraftwerk LT has worked on around the world. The leading AV systems integrator recently worked on the Pirates in Batavia dark ride in Europa-Park in Germany, that was built and opened during the COVID pandemic.
Attendees at blooloop V-Expo will also be able to find out more about Kraftwerk LT's creative LED display work at the Millennium City in Vienna and the Legacy International Center 4D History Dome Theater that recently opened in San Diego.
Furthermore, the Kraftwerk LT team has been busy installing new projects in Germany, Austria and the UAE. Talk to Kevin Murphy, Director of Sales and Marketing, and Julia Schabetsberger to find out how the Kraftwerk LT team in Shanghai can help clients with projects in China.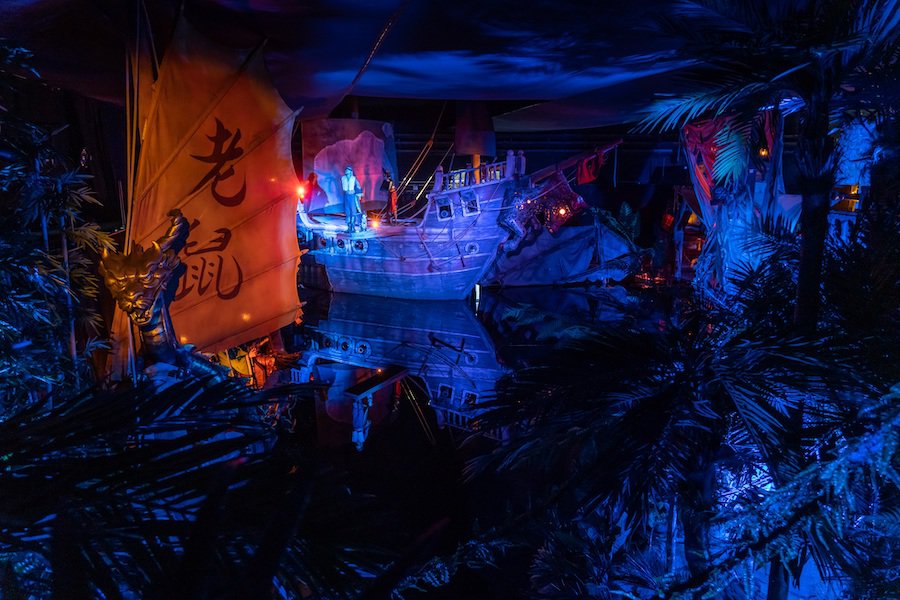 WhiteWater
WhiteWater, a water slide and water ride designer and manufacturer, will also be at blooloop V-Expo. During the show, it will highlight its work on Adventure Bay, which opened this summer.
The company worked with the OCT Group to bring the world's first Orbiter ride to the park. The Orbiter won the 2018 IAAPA Brass Ring for new ride concept. The family raft ride also features a unique 360-degree ascending loop with an open twisted drop entry.
Join the WhiteWater booth for 'Both sides of the board: balancing efficient wave programming with the ideal surfing experience', a webinar hosted by Endless Surf on Thursday 15 October at 6 pm BST. Hear from Paul Chutter and Clement Ginested from Endless Surf, Skip Taylor, Doug Sheres and Josh Kerr. The panel will discuss wave programming from the lenses of a business executive, developer, operator, wavemaker, professional surfer, and coach.
Attendees can also meet WhiteWater representatives from America and Europe, including Rainer Maelzer, Grant Poje, Sirko Adler, Val Elson, Alican Bozkurt, Sarah Lopez, Jordanna Bower, Steve Brinkel, Tania Bayona, Tom Kruger, Pat Finnegan, Andrew Mowatt, David Bogdonov, and Emily Colombo.
Attractions.io
Attendees can also discover Attractions.io's mobile app solution at blooloop V-Expo. This helps operators reimagine the visitor journey. The leading creator of mobile visitor apps will highlight how its solutions increase guest satisfaction, generate revenue and unlock operational insights.
A mobile app is particularly important as attractions start to reopen to COVID-secure standards. Virtual queuing, mobile food ordering and targeted messages all help your visitors stay safe.
Then, meet Mark Locker Founder & CEO, Emma Jones Head of Marketing, Peter O'Dare Head of Product and Jacob Thompson Business Development at the attractions.io virtual booth.
Red Raion
Red Raion, the CGI studio specialized in media-based attractions, will show its latest Flying Theatre movies at blooloop V-Expo. The Red Raion team will showcase Black Hole – The Multiverse War as well as Aladdin – The Bachelor Party. These two titles are CGI movies designed specifically for Flying Theatres.
Red Raion has created these two movies specifically for the immersive nature of flying theatres. Visitors feel the breeze of the Arabian nights in Aladdin -The Bachelor Party and they also duck to avoid objects during the Black Hole – The Multiverse War movie.
In addition to this, Red Raion has a library of CGI titles that are available in 5D, Dome, VR and Flying Theatre format. Furthermore, the company can create custom CGI content to fit into a venue with a strong theme.
Attendees can also book a time slot for a meeting with Valeria Rizzo, PR and Business Development Director and Alessandra La Marca, Business Developer, here.
OpenEye Global
OpenEye Global, the experience design agency, will showcase its projects with Merlin Entertainments. These include The Jimmy Kimmel Live Experience at Madame Tussaud's in Hollywood. Guests to the attraction become part of the popular talk show. They can even take a selfie with Jimmy Kimmel's waxwork figure.
Attendees at blooloop V-Expo can also learn more about the Turtle Rescue exhibition at the Sea Life Aquarium in Scarborough. OpenEye Global worked on interactive design and creative ideation for the exhibition that educates visitors on the threats turtles face. Here, visitors can experience what it is like to rescue and rehabilitate turtles.
Meet Bryan Meszaros CEO & Founder, Chris Fox Director of User Experience and Andy Snyder Creative Director, to talk about these projects in more detail.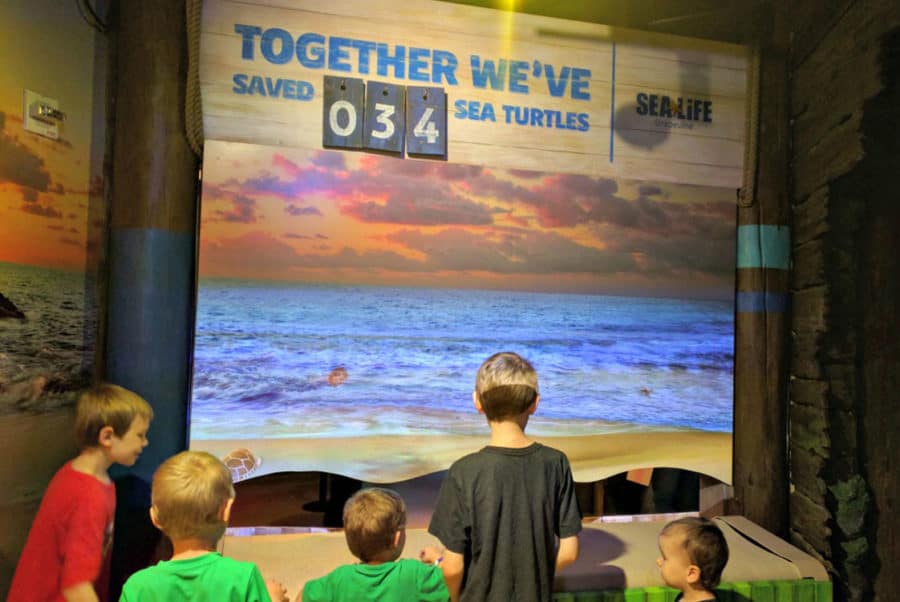 Showtime Entertainment Production
During blooloop V-Expo, Showtime Entertainment Production, a leading provider of live entertainment experiences, will promote Movie World, an action movie experience that is filmed in front of a live audience. The show features vehicle stunts, parkour and high-falls.
Attendees can also get a sneak peek of the new 'Fast & Furious' vehicles that will be part of the show as they are taken through the S.E.P shop.
Visit Medhy Menad, Chairman, Cecilia Arnould Rachner, Project Director, Stella Zhang, Business Development China and Hamza Mohammad, Business Development Middle East, to see how they can help you prepare your future strategies.
Rainbow Productions
Rainbow Productions, a leading character events company and mascot manufacturer, will showcase its range of mascots on its virtual booth at blooloop V-Expo. The company is the UK's official supplier of licensed children's characters for appearances.
The company works with leisure attractions as well as retail and brand licensing sectors. You can also find Simon Foulkes, Managing Director of Rainbow Productions, speaking during the Brands & IP Session at 6 pm BST on Wednesday 14 October in the Brands & IP networking lounge.
Meanwhile, book a meeting with Chris Stanton, Sales Executive, Georgina Huckle, Creative Marketing Manager or James Barlow, Export Manager during the event.
Teq4
The immersive attraction company recently won its first THEA Award for its work on Disney's Star Wars Millennium Falcon attraction. Now, Teq4 will use blooloop V-Expo to highlight its 'COVID-secure' version of Chaperone, a powerful visitor guidance app.
Chaperone is fully aware of an attractions' guests and their preferences, location and interests. Using story-led architecture, the app is able to deliver meaningful and interactive content that personalises the guest's experience. It also provides a touch-free interaction point for guests. Furthermore, it helps with social distancing and real-time capacity management.
Talk to CEO Martin Howe and Simon Turtle, Director Sales & Business Development on the Teq4 virtual booth to find out more about Chaperone.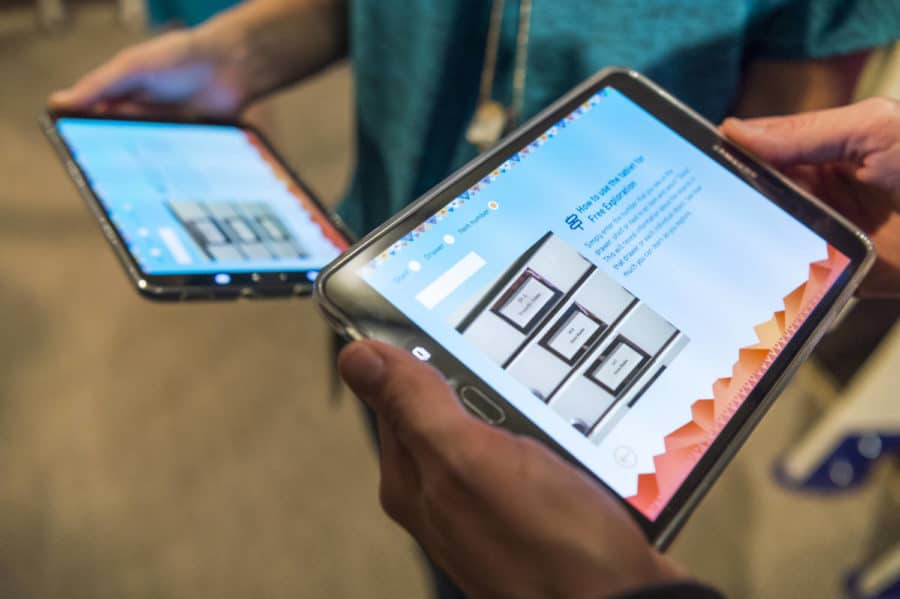 Dynamic Attractions
The creator of cutting-edge theme park rides will showcase its new RAM 360° attraction at blooloop V-Expo. The Dynamic RAM 360° Robotic Arm Motion Simulator moves guests through a complex path that is synchronised with scenery, projection screens and more. This creates unlimited storytelling opportunities.
Dynamic Attractions will also highlight its All-Terrain vehicle, an attraction that allows guests to travel over any terrain. The vehicles are customisable and can work indoors and outdoors.
To discuss these products in more detail, talk to Cindy Emerick-Whitson, Senior VP of Business Development, Kevin Rohwer, Executive Director of Special Projects, Kelven Tan, VP of Business Development, Asia and Hao Wang President and COO on the Dynamic Attractions virtual booth.
Comply: Amusement Safety
Also exhibiting at the blooloop V-Expo is Comply: Amusement Safety, a leading safety inspection company. It provides ride and attraction operators with a new set of eyes to ensure rides are safe and well maintained to the correct legislative standard.
Meet CEO Alex Nicholls, COO Grace Narca and Joe Gibbons, GM Americas on the Comply virtual booth.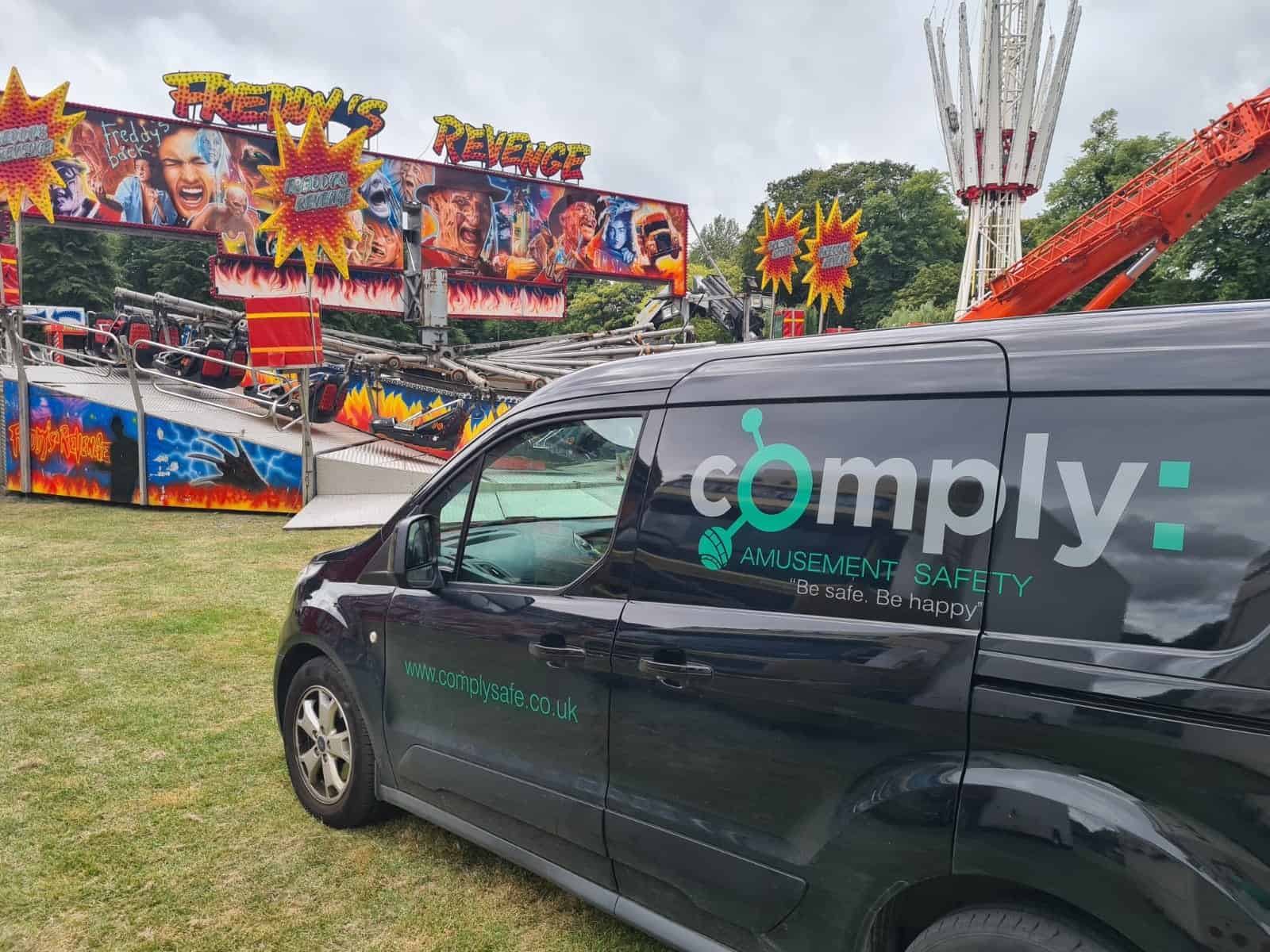 HUSS Park Attractions
HUSS Park Attractions, the German ride manufacturer, will showcase a variety of its popular ride systems. This includes the new Sky Tower attraction at Changsha OCT Window of the World in China which opened in 2019. The 120 meters high Sky Tower offers guests a panoramic experience of the largest theme park in central China.
This installation strengthens the relationship between HUSS Park Attractions and the Changsha OCT Window of the World park, which already features a King Kong ride from HUSS Family Rides. The Sky Tower is now in many locations around the world. This latest version in China also won a Golden Crown Award at the Asia Attractions Magazine awards in Guangzhou, China.
Talk to Lars Hartmann and Vibhisha Jain on the HUSS booth at blooloop V-Expo.
Mobaro
A provider of online maintenance and safety solutions, Mobaro has over 60 years of combined engagement in the amusement industry. The company will showcase its system that connects a mobile app for engineers or other field teams, with a backend interface for managers.
This two-part system offers intelligent checklists for inspections and audits, advanced data collection, live attraction and facility overview, direct access to support documentation and more. Mobaro has recently released image feedback and API: Third-party integration options.
In response to the COVID-19 pandemic, Mobaro is also offering a COVID-19 compliance toolkit that helps attractions comply with safety guidelines during the pandemic.
Meet the Mobaro team on its virtual booth – David Bromilow, Director Parks & Attractions, Jacob Overgaard, Sales Director Parks & Attractions, Rasmus Andreasen, Head of Customer Success Parks & Attractions and Christian Rasmussen, CTO.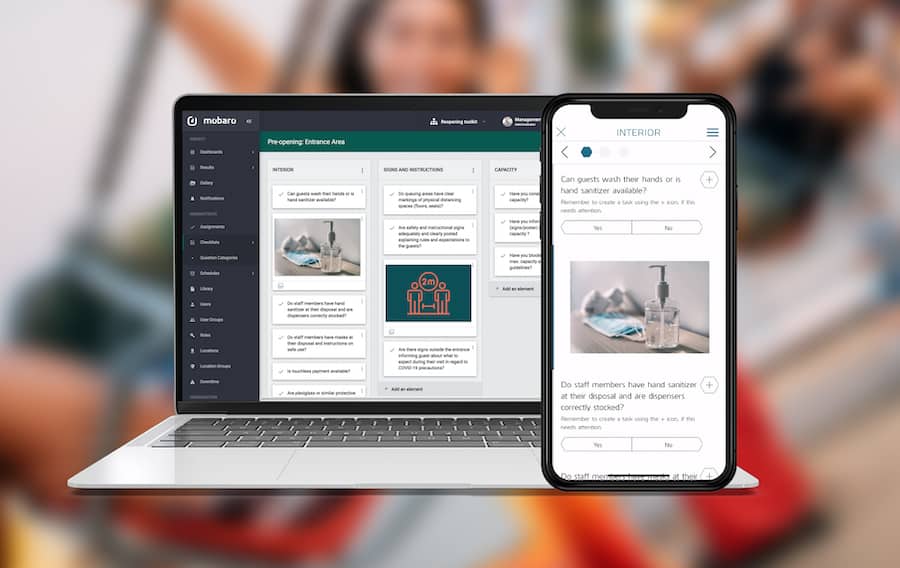 Sally Dark Rides
Sally Dark Rides, a leading creator of story-based attractions, will also be exhibiting at blooloop V-Expo. Join Chairman and CEO John Wood each day on the Sally Dark Rides booth for a live dark ride Q+A session (daily 1:30pm BST / 8:30am EST). Ask Wood anything about Dark Rides!
Join Sally Dark Rides as they discuss The Power of Dark Rides with special guests Amanda Thompson, Andreas Andersen and Chris Lange on Wed 6:00pm.
The Deluxe Group
The Deluxe Group is an experiential design and build company. The company brings compelling narratives to life in a physical space through interior fit-out, immersive technology and attention to detail.
Richard Hill ( Business Development Director ) and Jenna Todd ( Business Development Associate ) will be at our booth.
Richard Hill, Business Development Director, and Jenna Todd, Business Development Associate will both be at the booth. Join the booth to discuss how The Deluxe Group can help realize your vision and create memorable spaces.
Holovis
Holovis, a leading experience designer, will showcase its work with themed attractions and its creative work in China, the Middle East and the USA.
Holovis is a global leader in complex AV, reality & system integration, real-time immersive media and data-driven content. These are baked into creative-led turnkey solutions and world-class project delivery.
Meet Peter Cliff, Creative Director, Jos van der Steen, Development Director and Alex Kunawicz, Creative Director – experiential, to see how Holovis can work with you.
Also, learn more about Crowd Solo, Holovis' social distancing app that helped theme parks reopen safely, here.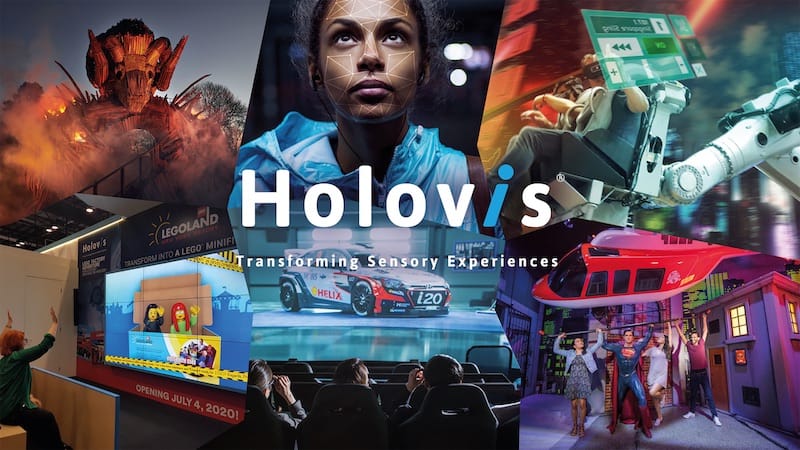 OnStage Customer Experience Training
Learn more about the training for front-line employees that OnStage provides at blooloop V-Expo. Talk with Joe Pine at the OnStage Customer Experience Training booth after his talk in the Keynote Auditorium. He will be available at 5 pm BST on Tuesday 13 October for an hour with Nathan Schock, co-founder of FiveFour which has partnered with Joe Pine and Jim Gilmore from The Experience Economy, to produce OnStage.
Then, join Nathan Schock on Wednesday 14 October at 3 pm BST on the booth for a live discussion on employee engagement and how businesses can transform their experience in the COVID-era and beyond.
Watch the three-part series with Jim and Joe on The Employee Experience on-demand on the OnStage booth.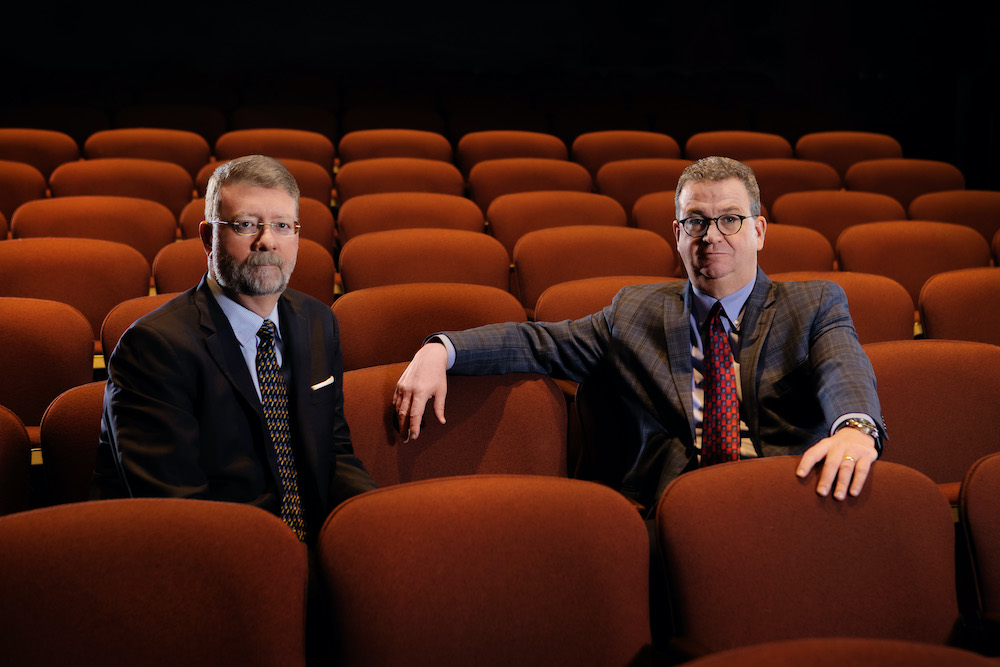 SimEx-Iwerks Entertainment
SimEx-Iwerks Entertainment, an industry leader in immersive cinematic attractions, will highlight the opening of two new FlyRide flying theatre attractions during blooloop V-Expo. The FlyRide attraction features a surging platform that passes through a surprise reveal into the theatre itself.
The FlyRide is suitable for a variety of screen sizes and capacities, plus it can meet a variety of building constraints and price points. SimEx-Iwerks has also collaborated with MacGillivray Freeman Films, the leading producer of films for IMAX theatres. As a result, it has developed a catalogue of films for its FlyRide clients.
The first 40-seat FlyRide attraction opened at Beyond the Lens! in Branson, Missouri in September 2020. Members of the SimEx-Iwerks team, including Howard Brodsky, Ryan Engles and Stephen Li, will be available to welcome attendees.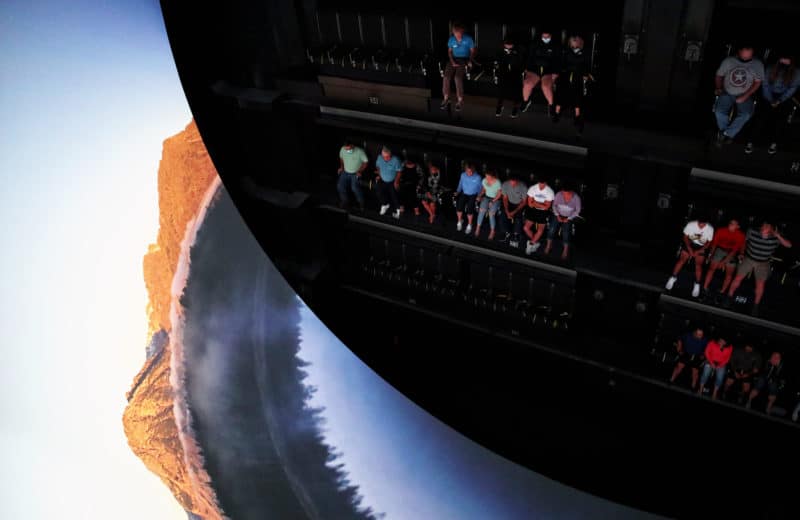 Zamperla
The leading ride manufacturer will showcase its latest product that will be launched at the end of the year, The Big WaveZ. This new attraction will be on the market in the next few months.
Zamperla also recently launched a new Wash-Through Ride System to help attractions reopen, following the coronavirus pandemic. The new system cleans and disinfects roller coaster vehicles quickly and efficiently.
Book a meeting with Filippo Sbalchiero, Far East Area Sales Manager, and Gloria Chiumento, Business Development Assistant. Visit the company's blooloop V-Expo booth to find out more about Zamperla's new products.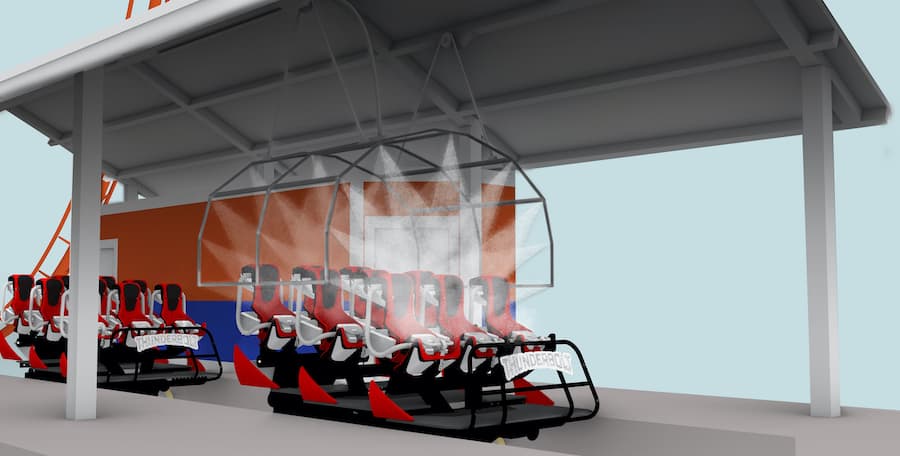 Alterface
Alterface, a leader in interactive technology, is pleased to showcase its latest interactive ride concept at blooloop V-Expo. Join the Alterface team at 3.30 pm BST on Tuesday 13 October for a webinar revealing Action League. Using a new formula, multiple teams compete against each other in an interactive tournament. The ride features a dynamic multi-axis rotation.
Action League has interactive shooting and competitive gaming with the sensation of a rotating platform. There will be announcer screens during the preshow just like in a stadium. Clients can use Alterface's proprietary IP or customise it for other characters.
Learn more about the ride on 13 October, or book a private meeting with the Alterface team.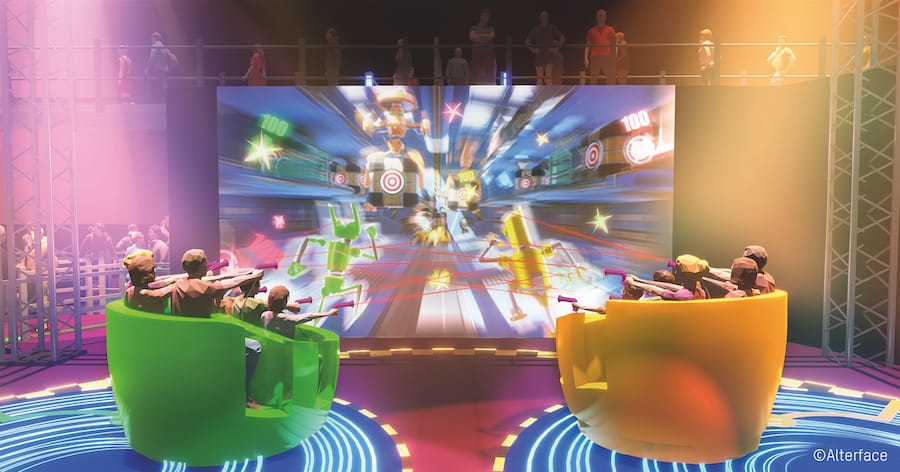 BoldMove
BoldMove, a new vendor-independent service for the entertainment market, will also be attending blooloop V-Expo. Here, it will showcase its new Smash & Reload dark ride with the new TooMush IP. Smash & Reload is a double-action dark ride which has a compact footprint and simple gameplay to provide a high-throughput. Polymorph created the TooMush IP which features cute creatures called Mushies.
The company will also present its new AR Quest, created with ActiveMe. AR Quest is an interactive treasure hunt that will help attractions optimise visitor flow within its existing infrastructure. It is a mixed reality game that combines physical elements with virtual elements where visitors use their own phones. AR Quest will launch with a customisable Western Treasure Hunt theme.
Book a meeting with the BoldMove team to find out more about its new products.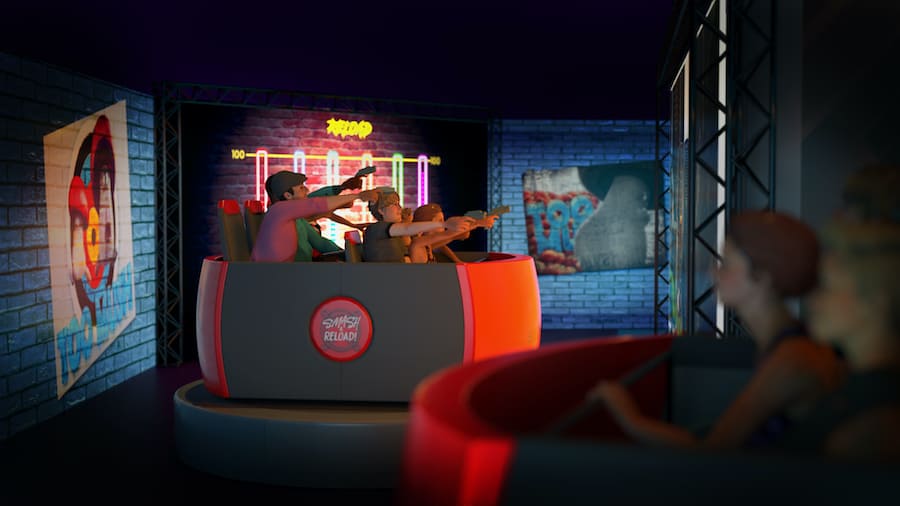 The Shipping Monster
The Shipping Monster provides logistics and transportation to touring exhibitions, attractions and the entertainment industry. With over 200 offices worldwide, The Shipping Monster also offers international storage and logistic services.
The company will be sponsoring The Accelerated Evolution of Travelling Exhibitions, How Can the Experience Economy Respond to the Coronacrisis and Interpreting, Remembering, Understanding in the auditorium. You can also find The Shipping Monster as sponsors in the Theme Park Networking Lounge. Here, you can meet colleagues for video and text chats.
Robert Aspinall is the founder and CEO. He says: "We are excited to be a part of blooloop's very first virtual conference. We look forward to reaching across the globe to connect, and collaborate with everyone in the attractions, and entertainment industry."
Stop by The Shipping Monster booth to meet the team as well as finding out how they can help you with your transportation needs.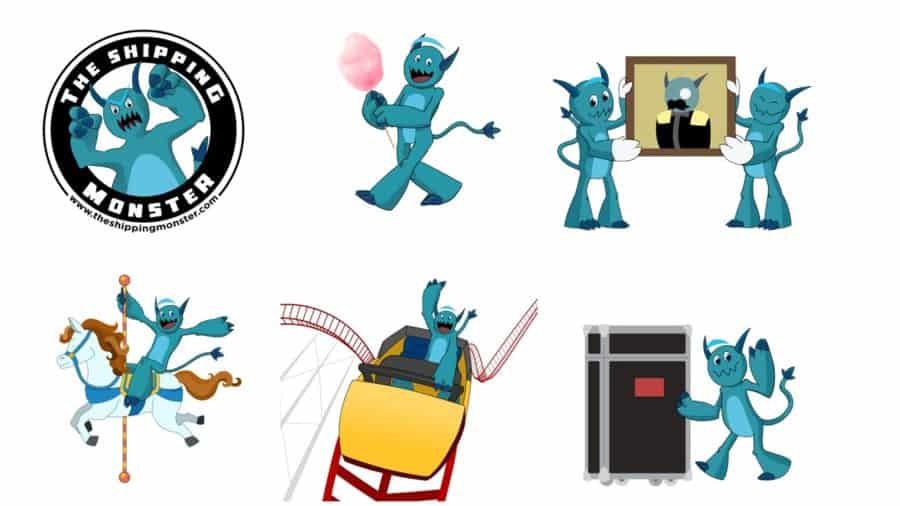 LAI Games
LAI Games are giving attendees a sneak peek at a brand new game for 2021, be sure to check out the booth for the Big Reveal!
The company will present HYPERpitch at the V-Expo, the winner of the AMOA Innovator Award for 2020. This baseball-style pitching game is rewarding to play individually or with a friend. Each player gets three attempts to pitch the ball at the bullseye in a contest of speed vs accuracy.
The company will also present Virtual Rabbids: The Big ride, offering 1/2 off pricing for the Big Expansion pack during the show. This premium upgrade adds 3 new experiences to The Big Ride. The industry's first official interactive experience for unattended VR is a crowd favourite.
In addition, LAI Games are offering the Virtual Rabbids Hygiene Kit which includes hardware upgrades and replacement parts that address equipment cleaning between each use and puts the power to follow best practice hygiene in the hands of your guests. The kit contains a retrofitted handlebar area with a cleaning wipes dispenser and trash bin for used wipes and sanitary masks.
Omnico
Omnico, the global technology innovator of transaction and engagement software, is hosting a discussion on their booth with industry expert Josh Liebman, founder of BackLooper. The session will tackle the friction points of today's visitor experiences post-Covid.
Josh Liebman and Tom Dunigan from Omnico will look at how businesses can collect guest feedback to deliver higher engagement and ultimately increase revenue.
The session will take place 14:00 BST / 09:00 Wed 14th October 2020, register for the session on the Omnico stand during the show.
Sarner International
Sarner International, a leading experiential design and production practice behind many of the world's best-loved museums, cultural attractions, theme parks and branded destinations, will be welcoming visitors to the booth during the show.
For over 50 years, Sarner have planned, designed and built award-winning immersive experiences that guests love, recommend, and revisit. With projects on 5 continents and a team of over 100 people working for them around the world, Sarner have inhouse expertise to handle projects of any scale and are able to offer their clients a complete turnkey design and build solution.
During the event Sarner will be unveiling a new world-class attraction which they have just launched in Cornwall. This project saw Sarner convert one of UK's leading historical sites – the Bodmin Jail – into a major immersive attraction as part of the largest leisure development south of Bristol in a decade. Featuring the brand new 'Dark Walk' and a free flow exhibition, this project uses sensational scenic sets, special effects, films and projections and the latest immersive technology to transport visitors back to Cornwall's murky past.
Sarner will also be presenting its innovative edutainment project for Qetaifan Island North in Qatar, a water ride telling the story of the discovery of oil and the remarkable transformation of Doha over the last 100 years. The story will be enhanced through special effects that include 3D mapping, animatronics, projection, theatrical lighting, heat, vibration, drilling machines and fog screens, giving visitors a thrilling journey from start to finish.
Attendees can email Sarner to book a time slot for a meeting with Ed Cookson, Projects Director, and Anastasia Voigt, Commercial Director, at their virtual booth during the event.
Blooloop
With 250,000 unique visitors a month, Blooloop is the world's leading website for visitor attractions professionals.
Book a meeting with Ella Baskerville, Business Development Manager, to find out how blooloop can work with suppliers and operators.
Innovation Auditorium Sessions
Tuesday 13th October
At 9:00 am kick off the day with the UK Innovation session, sponsored by the Department for International Trade.
Hear from Mark Locker, CEO of attractions.io at 2 pm BST in the Innovation Auditorium as he discusses Mobile Apps and the Art of the Possible – Guest Expectations Have Changed. Locker will then be available for a live Q&A.
Then watch Renee Welsh, CEO of Embed, discuss how Embed is Serving Up Good, Clean Family Friendly-Fun at 3 pm BST, followed by a live Q&A.
At 4 pm BST, join Mark Stepanian and Terry Sanderson from CAVU Designwerks and DreamCraft Attractions for their session on Redefining Interactivity – How Technologies Can Create An Emotional Connection. Stepanian will then answer your questions in a live Q&A session.
Join Carolien Nederlof and Raymond Oude Groen from Imagine Leisure at 5 pm BST to learn more about COVID-19, The Saviour Of The Leisure Industry with a live Q&A afterwards.
Larry Paul from Christie Digital will discuss RGB Laser Projection: A Leap Forward in Color at 6 pm BST and will then take questions.
Join Vantage for a discussion on The Modern Venue's Hidden Superpower at 9 pm BST with Philip Edgell, President of Vantage, and Franceen Gonzales EVP Business Development from WhiteWater.
Wednesday 14th October
Hear from Daniel Jordan at TOR Systems at 10 am BST as he discusses Managing Visitor Flow and Maximising Revenue Post-COVID followed by a live Q&A.
See the highlights of Gateway Ticketing Systems' award-winning webinar series Coffee and COVID Conversations at 11 am BST.
Then at 2 pm BST, listen to Dan Strang from We Are Interact explain 6 Trends That Will Change Attraction Photography Forever followed by a live Q&A.
At 3 pm BST you can hear from Nany Patterson from OpenAire and Daryl Matzke from Ramaker & Associates explain why A Retractable Roof Is The Best Investment in Waterparks. This is also followed by a live Q&A.
Join Sally Dark Rides as they discuss The Power of Dark Rides with special guests Amanda Thompson, Andreas Andersen and Chris Lange on Wed 6:00pm.
At 7 pm BST you can hear from Storyland Studios on Ozone Technology: Quality Character Animation. Any Platform, Any Device, Real-Time. This is followed by a live Q&A.
Thursday 15th October
Join Jeremy Gray and George Hambleton from accesso at 2 pm BST as they discuss Empathizing With Guests In A COVID-19 World: How To Anticipate The Needs Of Your Customers In The 'New Normal' followed by a live Q&A.

Register today
We look forward to connecting the industry 13-15th October 2020. There is so much to see and do at V-Expo, register for free today to join in the event.