As the best and brightest in the attractions industry are gearing up for IAAPA Expo 2019 in Orlando, we take a look at what to expect from this year's event and which companies to look out for.
IAAPA, the global association for the attractions industry, is preparing once again to welcome the world's leaders in the attractions business to Orlando, Florida, for IAAPA Expo 2019. This year's event takes place from 18 – 22 November, at the Orange County Convention Center. It offers a packed schedule of talks and events.
Special events at IAAPA Expo 2019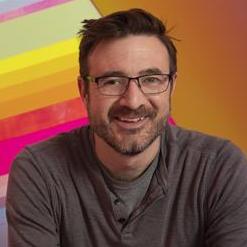 Attendees will have plenty of activities, educational sessions and social events to choose from during the event. Two standouts in the programme are the lunch and learn session presented by George Walker, Creative Director, Universal Creative Studio and a talk on creativity in the attractions industry by Meow Wolf Co-founder Vince Kadlubek.
'Lunch and Learn: The Emergence of Authentic Reality' takes place on Monday 18 November from 12  -2 pm. 'Game Changer – Creativity is The New Attraction' will be held on Thursday 21 November from 3.30 – 5 pm.
In addition, there are several educational tours of local attractions, seminars on a wide range of topics from health and safety to virtual reality, and many networking and social events too.
The Kickoff Event on Tuesday 19 November from 9 – 10 am sets the tone for the event. It will feature entertainment and a look at the latest trends in the industry, as well as the 2019 IAAPA Hall of Fame Awards presentation, and more. Then, delegates can greet old friends and make new connections at the opening reception on Tuesday 19 November from 6 – 7.30 pm.
Educational sessions
IAAPA Expo 2019 will feature an array of professional development opportunities led by industry leaders. Topics include facility operations, marketing, public relations and communications, entertainment, government relations, security and safety, information technology, food and beverage, merchandise and games, human resources, and more.
Participation in the general education program at the event also qualifies for eight hours of credit toward IAAPA Certification.
IAAPA Expo 2019 sponsors
Platinum sponsors of IAAPA Expo 2019 include accesso, Brogent Technologies, DOF Robotics, Dynamic Attractions, Gateway Ticketing Systems, Leisure Development Partners and Omni Arena by Virtuix.
Amongst the gold sponsors are iPlayCO, Polin Waterparks, Spree Interactive, Thinkwell Group, Vekoma, Wärtsilä and WhiteWater. Finally, silver sponsors include Intercard, Mack Rides, Kraftwerk Living Technologies, JRA, Companies of Nassal, ProSlide Technology and The Producers Group.
Trade show
IAAPA Expo 2019 is the largest international trade show for the amusements and attractions industry. The trade show floor will be home to over 1,000 exhibitors, spread over 570,000 net square feet of exhibition space. Here's a selection of some of the top companies on show this year:
Concept 1900 – booth #3484
The leading carousel manufacturer will be showcasing new family attractions at IAAPA Expo 2019. This includes its Christmas ride, with reindeer and sleds which appear to rise into the air. The ride is available with large capacity and is currently wowing visitors in the French Christmas market of Colmar. It will also be highlighting its bicycle ride, which allows visitors to experience a bike race with sound effects, vintage voices and old illustrations.
In addition to this, Concept 1900 will be talking about it's latest product, the "Carousel Bar", where guests are whisked away to relive their childhood memories of fairground excitement while enjoying food and drink. Recently the company has been installing carousels in Russia, China as well as across Europe
Attendees can book an appointment with Inna Legrain, Commercial Director, by email.
Falcon's Creative Group – booth #1373
Orlando-based experience design firm, Falcon's Creative Group, will hold a press conference with Katmandu Group at 4:10 pm on 20 November. It will announce its partnership to launch the Dominican Republic's first-ever theme park. Plans for the dynamic destination in Punta Cana will be revealed, including all-new attractions for the established IP, one of which features the groundbreaking Suspended Theater ride system.
Suspended Theater is an elegant flying system available, empowered by a series of key features that make it the perfect vessel for immersive storytelling. It's family-friendly, thrilling, immersive, practical, magical, and accessible.
Falcon's Creative Group is hosting a happy hour on 20 November from 4:00-6:00 pm.
Schedule a meeting by clicking here or by sending an email. 
JRA – booth #1369
To celebrate the 25th anniversary of one of TV's most popular shows, JRA collaborated with Warner Bros. and Superfly to create a month-long FRIENDS pop-up experience in New York City. JRA provided planning, design and implementation services for the attraction, which sold out in three hours. The FRIENDS Pop-Up Experience is headed to Boston from 21 November to 5 January.
In addition to FRIENDS, JRA has opened a number of museums and attractions across the United States in 2019, including the Nancy & David Wolf Holocaust & Humanity Center, the Mascot Hall of Fame Interactive Children's Museum, the Fifth Third Bank Museum, "Apollo 50: Journey to the Moon" at South Carolina State Museum, the renovated tour experience at Louisville Slugger Museum & Factory, and the TOYOTA Experience Center. JRA also provided theming for two highly anticipated coasters – Steel Curtain at Kennywood Park, and Runaway Tram at Morey's Piers.
In other news, JRA Director of Marketing & Business Development, Chloe Hausfeld, was recently elected to the IAAPA Board of Directors. In 2020, she will become one of the three directors representing Manufacturer & Supplier Members.
Furthermore, JRA team members will be contributing to two IAAPA Expo 2019 educational sessions. Emerging Trends in Immersive Design – New Voices and Perspectives will feature Shawn McCoy, VP. The Young Professional: Welcome to the Industry Forum will feature Dan Schultz, COO.
In addition to those mentioned above, there will be several JRA team members present, including Keith James, Owner/Chief Executive Officer, Clara Rice, Director of Communications, Dana Everhart, Director of Operations, Linda Round, Marketing & Business Development and Titi Cong, Marketing & Business Development, China. Attendees can email Hausfeld to arrange meetings.
Intamin – booth #3424
Intamin, the creator of record-breaking amusement rides, will be at IAAPA Expo 2019. The company will be highlighting newly installed coasters as well as new designs and projects. For example, Taiga, which recently opened in Linnanmäki. It will also showcase Dueling Dragons, which opened in Guangzhou Sunac Land.
Delegates can email to book a meeting with a member of the team at IAAPA Expo Europe 2019.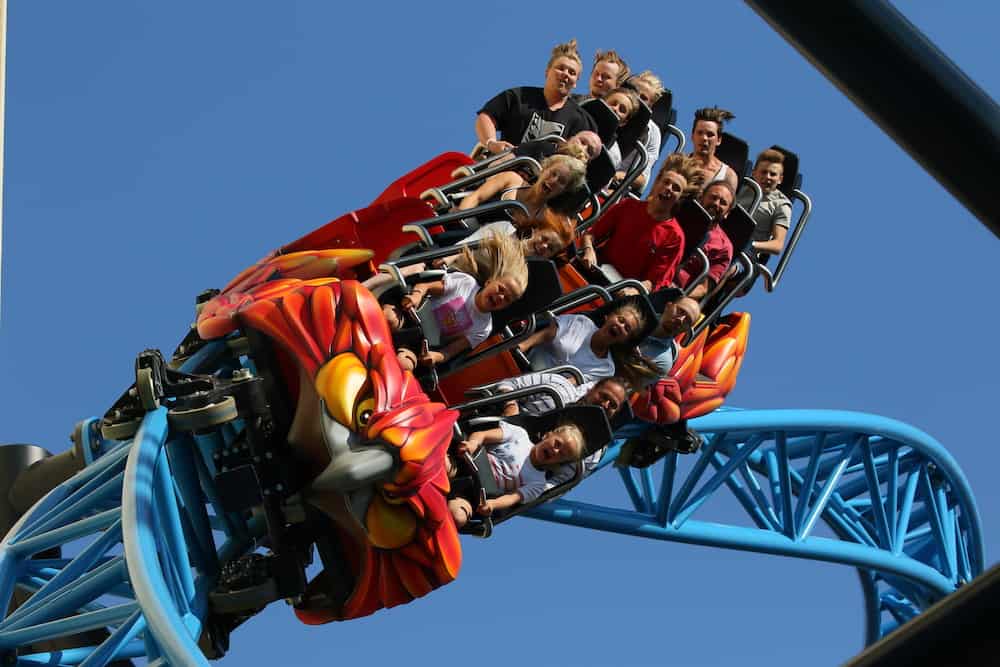 Simworx – booth #3069 & 3269
The dynamic media attractions specialist will be promoting its latest product, the Metro of Time. This twist on the traditional 4D cinema takes guests on a journey through the ages in a metro themed carriage.
Alongside this, the company recently launched its AGV Darkride. This has no tracks or power cables and offers unrivalled acceleration. Simworx is currently installing its first Mini Flying Theatre in Vietnam. It also recently opened the world's first Immersive Superflume in Jakarta. Visitors to the Simworx booth can enjoy a demo of the popular ParadropVR.
In attendance will be Terry Monkton, CEO; Edward Pawley, Sales Director; Rafael Smith, Sales Manager; Claire Monkton, Sales & Marketing Coordinator; Matt Clarkson, Creative Designer; Mark Whittaker, Sales Manager – FEC/LBE; Matt Wells, CEO – Paradrop; Claire Hughes, Head of Communications – Paradrop; Mark Baxter, Global Account Manager – Paradrop; Louisa Spring, US Agent – Paradrop. Attendees can arrange to meet with the Simworx team by email.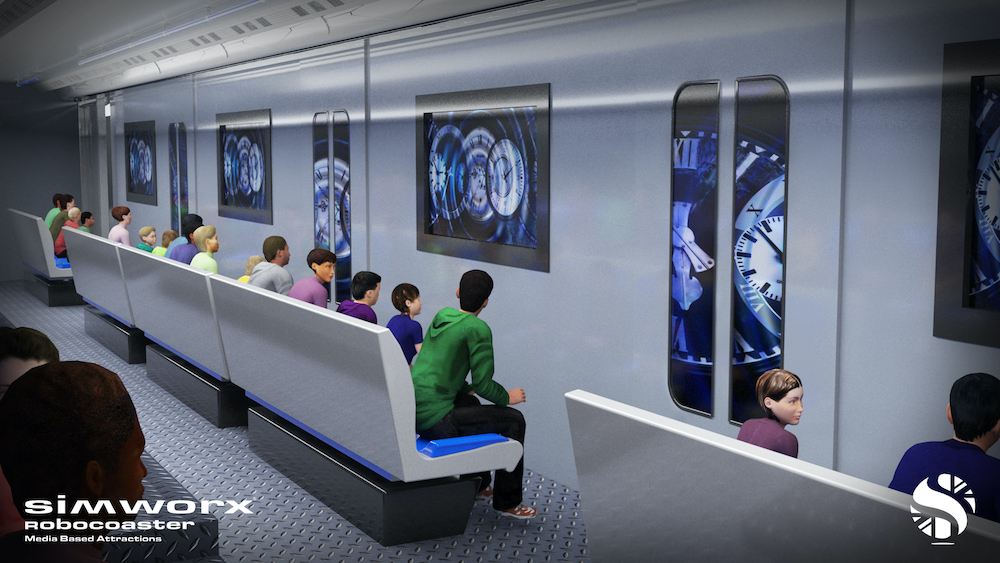 Valo Motion (previously Augmented Climbing Wall) – booth #E7141
A pioneer in combining interactive technology with physical activities, Valo Motion will be showing their full range of products and games at IAAPA Expo 2019. This includes two ValoJump installations, where attendees can challenge each other in the world's first two-player trampoline game, Super Stomp. The company recently announced ValoJump Model 86, with an 86-inch display making the experience more immersive. Also available for demonstration will be ValoClimb, the world's first interactive climbing wall. 
Valo Motion's products generate a fast ROI with great size-to-revenue ratio and easy to use software and hardware. They offer a fun and active experience that visitors return to again and again, thanks to the ability to share videos and high scores.
A large team will be present, and visitors can book meetings by email. This includes Raine Kajastila, CEO; Leo Holsti, COO; Sven Rösch, Head of Sales; Fana Immonen, Marketing Manager; Michael Groszewski, Sales Manager, Eldad Givon, Sales Manager/Business Developer and Pinja Ylén-Julin, After Sales and HR & Administration.
FunSpot – booth #3686
FunSpot, a sister company to Clip 'n Climb, an international leader in the fun climbing market, will be showing an indoor playground called PlaySpot. This fun indoor playground is suitable for toddlers and children aged 2-8 years old.
Bill Wild, CEO and Randy Banister, COO will be present. Matthew Hubbard and Scott Benjamin from the design and sales team will also be attending. Visitors can book an appointment by email.
FORREC – booth #2869
FORREC, a leading entertainment design specialist, will be showcasing some upcoming projects. It will also feature the first glimpse into a new media service, led by David Kenneth, creating custom experiences for brands and location-based entertainment, as well as film, AI and XR.
The company worked on several projects that are due to open with the next year. The team is looking forward to sharing these with attendees.
Cale Heit, CEO & President and Matt Dawson, VP Business Development as well as several other key members of their business development team will be present. For a full list of attendees or to arrange a meeting, attendees can email, noting it is for IAAPA Expo 2019.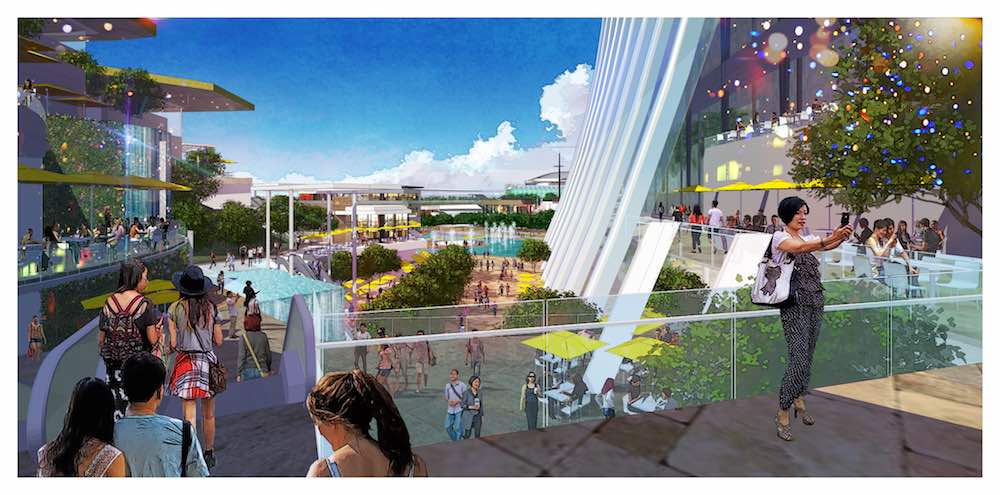 LAI Games – booth #1034
LAI Games, a leader in the interactive entertainment and gaming industry, will have six new games at the show. This includes Outnumbered, a competitive target shooting video game specifically engineered to drive traffic to owner's venues by rewarding people every time they play. It also includes Amazing Alley. This two-lane ticket redemption alley bowler augments classic gameplay with colourful and explosive holographic effects.
In addition to this, the company will host a press conference with partners D-BOX. This will highlight their collaboration on the new ride experiences for Virtual Rabbids: The Big Ride, which proved that unattended VR was possible for the FEC market.
Mark Easte, CEO, John Bugh, SVP of Global Sales, Shannon Perell, VP of R&D, Chris Brady, VP of Sales, Steve Bryant, International Sales Rep, and Tabor Carlton, Marketing Director, will all be present. Meetings can be scheduled by email.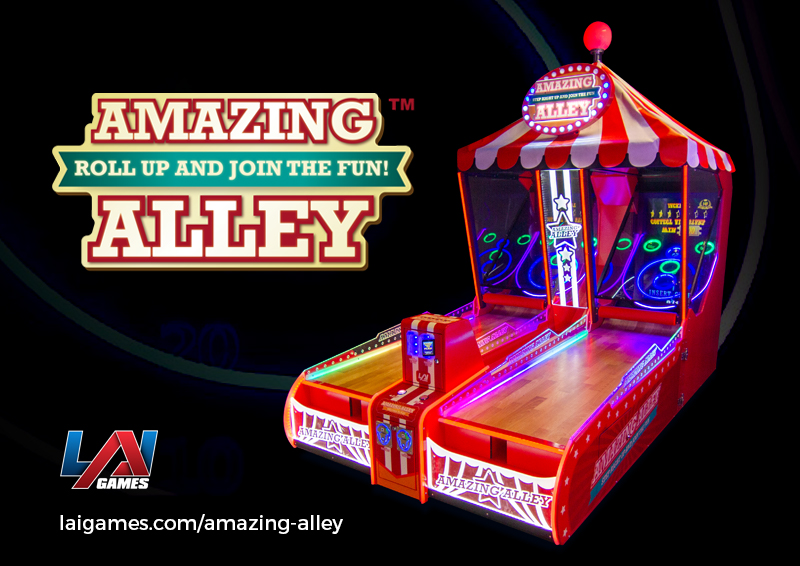 Gateway Ticketing Systems – booth #4854
The international attractions industry ticketing provider will be unveiling its new Guest Journey, as it leads booth visitors through their guest's journey so they can see what the ticketing and overall experience will be like when they use Galaxy ticketing software. Journeys will be guided by a Gateway expert. Interactive stations within the booth will allow visitors to get hands-on with the software and hardware that impact their guests.
The company will also be highlighting new features in the latest release of its software: Galaxy 7.8. This includes a new membership portal and new integration. It is also continuing to focus on its custom Ticketing and F&B kiosks to facilitate more on-site self-service capabilities.
Randy Josselyn, Principal – Wildlife and Conservation, will be speaking at the IAAPA Institute for Attractions Managers 17 – 19 November, as well as sessions including 'Discover a New Frontier in Park Performance by Unlocking Your Park's Operational Data', and 'Game Changer – Creativity is The New Attraction.'
The Gateway Welcome Event on Monday 18 November will be held at Andretti Indoor Karting & Games Orlando, from 6.30 – 10.00 pm. Delegates need to book a place by email.
Amongst the large team attending will be Michael Andre, President and CEO, as well as Business Solutions Architects Steve Bell, Charlie Broschart, Jamie Elswick and Chad Wallace. Attendees can book a meeting here.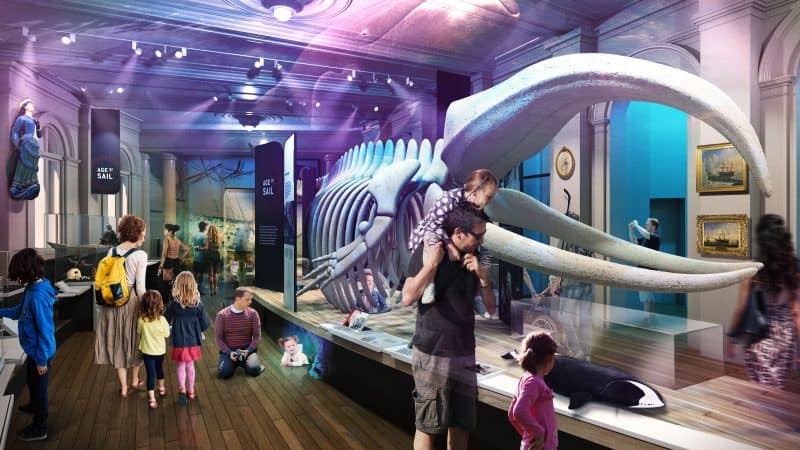 Haystack Dryers – booth #3431
The manufacturers of purpose-built body dryers will be showcasing its Cyclone dryer for attendees to try for themselves at the event.
The company's latest projects include the installation of a third dryer at Infinity Falls, SeaWorld Orlando. It has also been working with parks around the globe such as Trans Studio in Indonesia and Tropical Islands in Berlin.
Simon Nicholson, Business Development Manager, Wayne Jacks, US Operations Manager and Paul Thomas, CEO will be in attendance.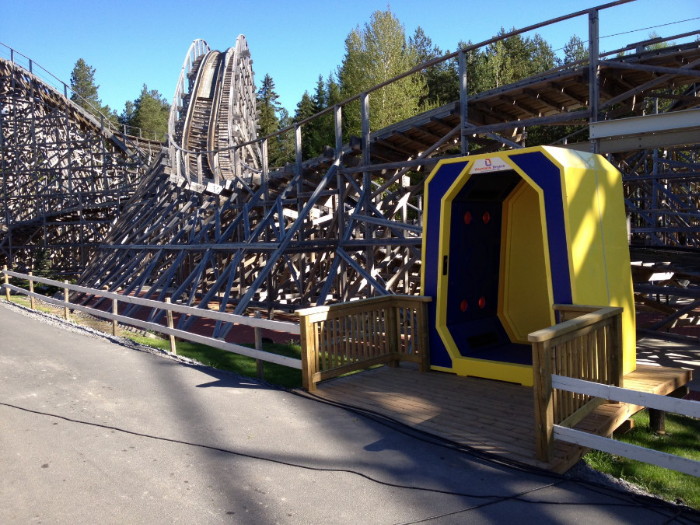 Vekoma – booth #1630
The Dutch roller coaster specialist will be highlighting some new designs at the show, and will also be featuring several newly installed coasters, for example, the new Hyper Space Warp recently opened at Fantawild Changsha – China.
Hyper Space Warp is a newly designed high-speed, high-thrill looping coaster with a mix of six airtime hills, three inversions (a side winger and two corkscrews) and two underground tunnels. The mid-sized thrill coaster has a striking yellow-purple colour pattern. This fits in with the theming and scenery at Fantawild Changsha.
The trains consist of new 2×2-seater vehicles, offering a comfortable, safe and smooth ride. With a full vehicle departing every 60 seconds, the Hyper Space Warp offers a capacity of 960 passengers per hour.
Attendees can book a meeting with a member of the team by emailing Charlotte van Etten, Account Manager, Sales & Marketing.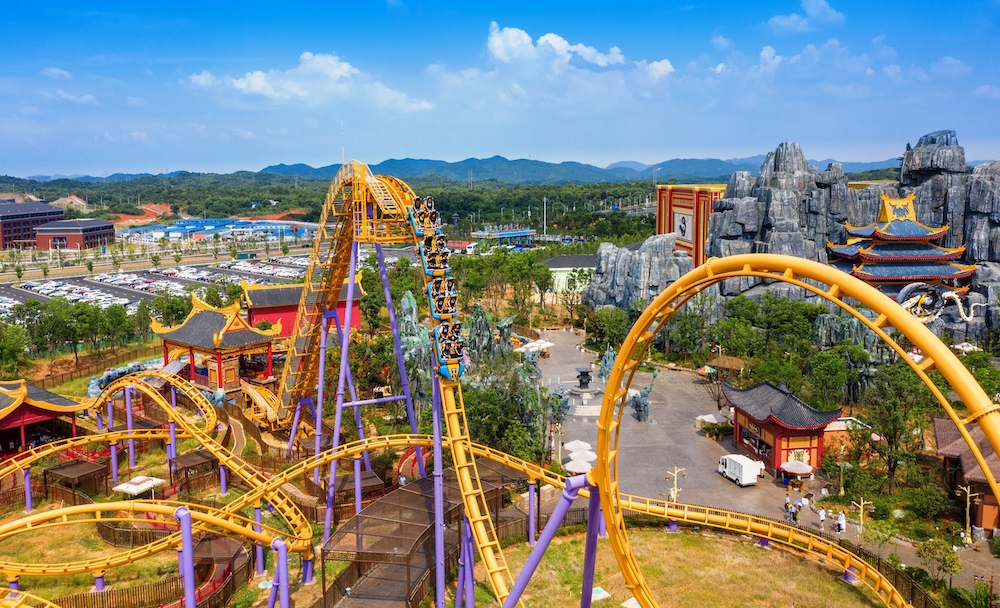 Embed – booth #1336
A leading worldwide supplier of point-of-sale and revenue management systems, Embed will be unveiling a new brand & marketing strategy at IAAPA Expo 2019.
Attendees can witness the launch of The Mobile Wallet, which makes Embed the only FEC cashless business solution brand (non-finance payment) brand in the Apple Wallet and Google Pay Wallet. The company will also be showcasing its new series of gamecards and wearable media, sure to capture the imagination of any operator and their guests.
In addition to this, Embed will be presenting a newly-designed double-story booth. Here, visitors can get one-on-one demos of the entire product series and the bling bar of wearable RF media, as well as enjoy daily happy hour gatherings at Embed's very own "CHEERS!" bar from 1-5 pm daily. Embed is also hosting its very first exclusive Night Race Party at Andretti's.
Semnox – booth #4237
Semnox Solutions, provider of technology for the entertainment and amusement industry, will be showcasing its all-new mobile phone app for iOS and Android operating systems. The Customer App is a simple, mobile-friendly extension of the Parafait platform. It makes it simple for guests to recharge cards, transfer credits, view game cards, check their balance and play games. The new app also allows customers to play games without tapping their physical card.
In addition to this, the company will be talking about its new range of Parafait based outdoor readers at IAAPA Expo 2019. XTER & XCESS are sturdy, standalone LAN readers with waterproof buzzers. XTER readers are typically used as standalone readers for validating visitor tags & XCESS readers are typically used to control access gates movements via tags.
Kiran Karanki, Director and Bepin Jose, President, Semnox America will be at the stand, and attendees can book appointments by email.
DOF Robotics – booth #1086
The producer of dynamic simulation platforms will be presenting two rides at IAAPA Expo 2019. One is the award-winning VR ride, Hurricane 360. The other is a new VR game, Light of Hope. This features a 6DOF military vehicle, named Defender, and allows up to four players to compete in the shooting game.
As well as this, the company offers a 20 seat compact suspended flying theatre. This also can be extended to 36 seats. The unique flying theatre has exceptional motion capability.
Key members of the management team will be on the booth to meet clients both old and new.
HUSS Rides – booth #4624
The German ride manufacturer will be showcasing OCT Window of the World, Changsha. After the successful introduction of the HUSS ride attraction King Kong in 2017, it is announcing another project with the opening of the Sky Tower in September 2019. The 120m high observation tower is an iconic landmark in the park, providing an unrestricted, exciting panoramic view.
The cabin accommodates up to 70 passengers and is also equipped with an air conditioning and audio system.
Mirko J. Schulze, CEO, Lars L. Hartmann, International Sales Manager, André Warnecke, Managing Director, Hongyu Xie, Sales Director China and Vibhisha Jain, Sales Director India will all be present. Attendees can email Hartmann for meetings.
Cloward H2O – booth #1352
An expert in aquatic design, Cloward H2O will be at IAAPA Expo 2019 with its show partner Sub Sea Systems, which is unveiling a VR dive experience product. The booth will be one of a select few included in the 'Trade Show Floor tour' for buyers. The company will be showcasing its new booth size and layout.
Cloward H2O has several newly completed projects, and it is looking forward to sharing these with clients at the show. This includes a number of hotel renovation projects, including The Venetian in Las Vegas as well as Aventura and Surfside Inn & Suites in Orlando.
iPlayCO – booth #4062
The leading play structure manufacturer will be announcing its new Cyber Towers and expanded TAG Active systems. These next-generation Gamified Ninja/Cross fit attractions allow for social media marketing integration, and worldwide gamification events for individual players, groups, and teams of all ages.
Cyber Towers are two side by side timed vertical obstacle towers.  The towers are independent of each other but players can race together in the separate towers. With TAG Active technology players split times and total completion times of the towers are recorded. With the best daily and all-time ever scores displayed on the large scoreboard screen(s).
TAG Active is a creative blend of physical obstacles and challenging events mixed with fun and immersive activities that make up the multilevel, multi-zoned TAG Interactive Arenas.  Player worn electronic bands provide gamification of the arenas and competitive metrics.
At the booth will be Scott Forbes, CEO & President, Carey Robertson, International Sales Manager and Rob Lothian, Regional Sales Manager. Attendees can arrange appointments by email.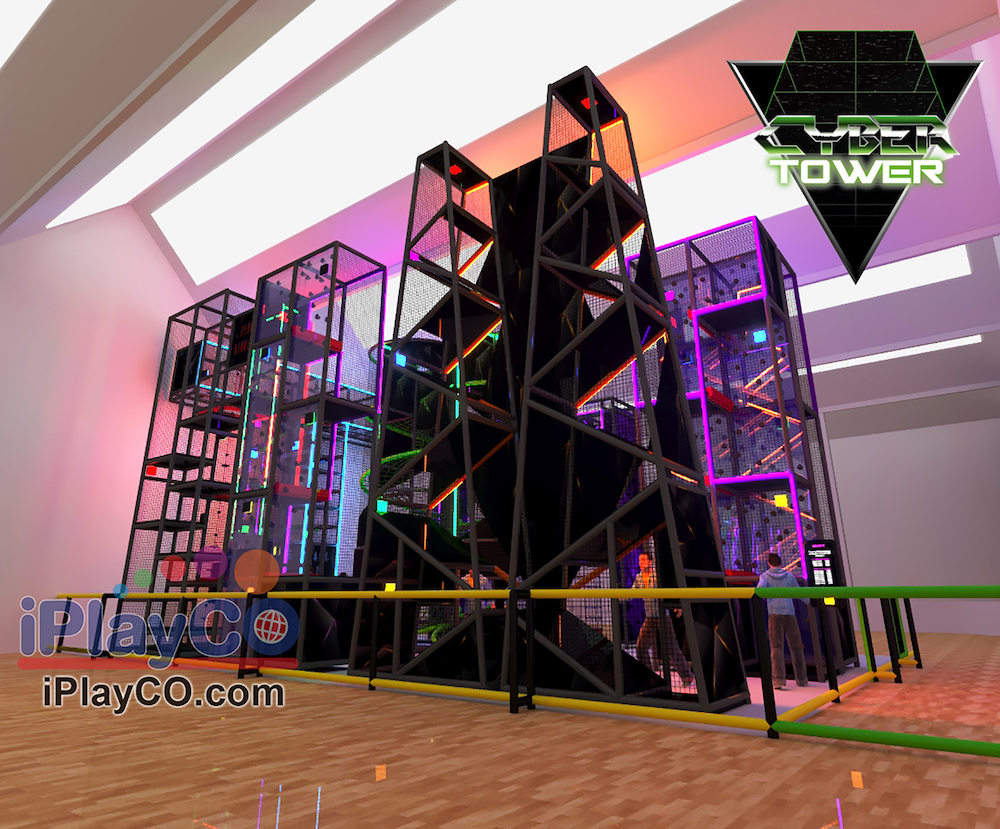 Fantawild – booth #859
The Chinese theme park operator will be highlighting its four new theme parks. These recently opened in China, and feature different local cultures.
This includes Fantawild Oriental Heritage in Jingzhou, Hubei, which uses cutting-edge technology to present Chinese culture and boasts 41 themed attractions and rides, as well as more than 200 landscape designs.
The Fantawild team is looking forward to meeting clients at IAAPA Expo 2019 and invites attendees to book a meeting by email.
Severn Lamb – booth #2660
The transport engineering specialist will be showing recently completed projects at this year's event. Four authentic and hand-crated Double Deck Tracked Trolleys were commissioned for a client in Madinaty Egypt. It also provided a brand-new Texan at Fuwah Park in China.
The company has also produced a western-style Lincoln locomotive for Suzhou Forest World in China, and three new SL road trains for UK attractions. This includes one at The National Railway Museum, one at Marwell Zoo and the other Colchester Zoo.
Patrick Lamb, Managing Director and Matthew French, Sales & Marketing Executive will be present at the show, and meetings can be arranged by emailing the sales team.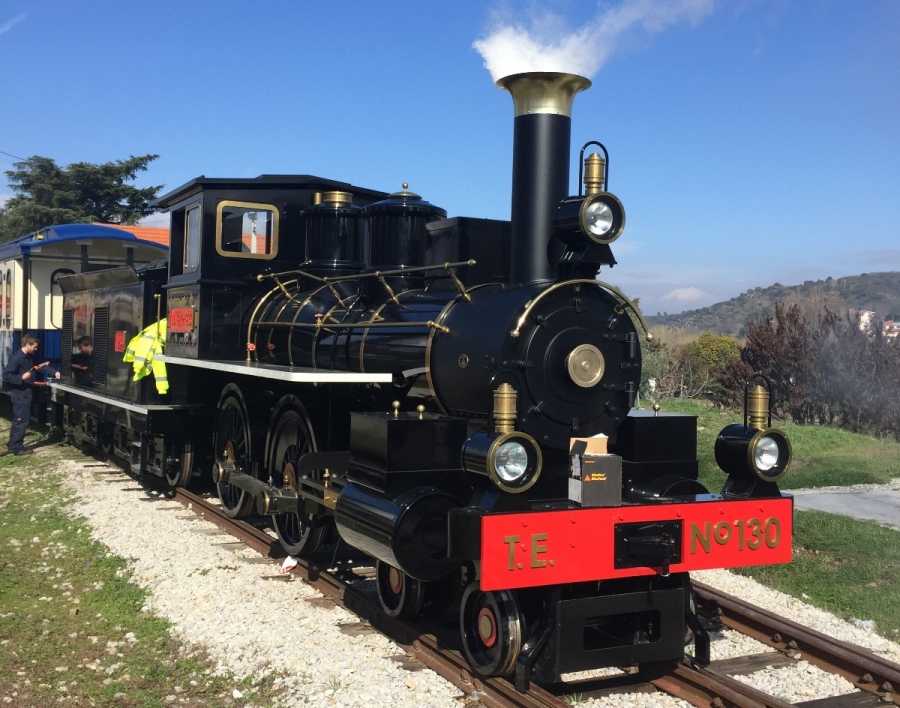 NXT Capture – booth #3311
Creators of digital experiences and emerging technology solutions, NXT Capture will be showcasing its brand new ride video technology, which has also been entered in the Best New Product category at the Brass Ring Awards.  The first installation of this was at Jenkinsons Boardwalk for its Tidal Wave spinning coaster. This is one of the first implementations in North America for automated video capture on a spinning coaster.
The company will also be talking about its growth in 2019 and announcing new clients. These include Santa's Wonderland and Kidzania in Texas, Jenkinsons' Boardwalk in New Jersey, Kennywood in Pennsylvania, Living Shores in New Hampshire, Pacific Park in California and Holiday World in Indiana.
Brian Ramdat, President of NXT Capture will be at the show, and attendees are encouraged to request a meeting.
Lagotronics – booth #5427
The media-based attractions specialist will be at IAAPA Expo 2019, and the team may even be bringing some Smurfs along too. The company has been working on a GameChanger for Shimao's Smurfs theme park in Shanghai. Completely themed in Smurfs-style, this GameChanger is going to be an interactive Swamp Adventure!
Lagotronics will also be celebrating its 40th anniversary at the event. It will be showing a selection of its best projects from over the last four decades. These range from interactive dark rides for theme parks to immersive interactive experiences for FECs, museums and experience centres. In addition to this, it will be holding a press conference on Wednesday 20 November at 1:45 pm.
Mark Beumers, CEO, Ralf Holzapfel, Senior Sales Representative, and Jacco Groen in 't Wout, CTO will be there to represent Lagotronics Projects. Meetings can be arranged by emailing the sales team.
Simtec Systems – booth #1783
A leader in motion simulation, Simtec will be announcing the new generation of its HEXaFLITE flying theatres at the event.
This summer, four HEXaFLITE Flying Theatres have been opened. This includes two HEXaFLITE72 (72 seats) in Wuxi Sunac Land, China, as well as HEXaFLITE72 in Guangzhou Sunac Land, China. Those four systems are the first flying theatre systems worldwide with spherical LED screens.
In addition to this, earlier this year the company launched a new product, FUNRIDE 30. This new simulator has a closed cabin for 30 seated visitors situated on a Simtec motion system. In addition to a six degrees of freedom (DOF) hydraulic motion system; 3D projection visuals and wind, spray and scent special effects create an immersive experience for guests.
Bernd Kaufmann, CEO, Andreas Stickel, Director of Business Development and Sinan Shangguan, Manager Sales & Projects of Simtec Asia will all be present.
CAVU Designwerks & DreamCraft Attractions – booth #582 & 584
CAVU Designwerks, the media-based attractions specialist, will launch its Trackless Dark Ride Vehicle at IAAPA Expo 2019.  It will also showcase its two recently opened attractions at Lionsgate Entertainment World, along with DreamCraft Attractions
The Twilight Saga: Midnight Ride is an action-packed hyper-reality VR experience set in the world of The Twilight Saga. This revolutionary attraction is a collaboration between CAVU's ride systems engineering talent, DreamCraft Attractions' technical prowess, Framestore's media expertise and Thinkwell Group's creative and production leadership.
The Hunger Games: Mockingjay Flight Rebel Escape is an immersive cabin simulator that placed guests into the world of the Hunger Games. CAVU partnered with the Thinkwell Group and Framestore to develop this state-of-the-art attraction.
Mark Stepanian, VP Innovation & Engineering CAVU Designwerks, Yani Indrajaya, Director of Client Relations CAVU Designwerks, Vernon McGugan, CEO DreamCraft Attractions and Dave Elton, General Manager DreamCraft Attractions will all be present. Meetings can be arranged here.
RCI Adventure Products – booth #5730
RCI Adventure Products, a leading adventure attractions company, will be featuring full-size products from its portfolio, such as a Sky Trail aerial attraction with a curved Sky Rail as well as new elements and a newly debuted 3-challenge Clip 'n Climb configuration. This utilizes a triangular structure on top to help stabilize the typically non-free standing activities. This new climbing option also features water-resistant materials.
Previously Ropes Courses Incorporated, the company will be launching its new moniker, 'RCI Adventure Products'. This reflects how in recent years it has expanded into more than just a "ropes courses company". As well as the above, RCI will be showing new products involving unharnessed netplay and an entire line known as the Destination series. Designed to be individual entertainment hubs, the Destination series of attractions consists of multiple RCI adventure products.
The whole team of sales experts and authorized distributors will be in attendance to speak with visitors. To schedule a meeting prior to the show, attendees can email.
Creative Works – booths #4272 and 4471
The theming company and attractions provider will be showcasing existing products at its booth. This includes the Hologate Arena VR platform for location-based entertainment venues. This is in addition to Game Up Esports, a turnkey attraction to help operators leverage the popularity of the growing Esports phenomenon. Also featured will be Infinite Escapes, props and puzzles from its autonomous escape rooms. These are self-guided, auto-resetting escape room experiences.
Furthermore, the company will be highlighting a new product. Hologate Blitz is a ground-breaking VR motion simulator platform from Hologate. This new VR experience allows 2, 4, or 8 players to fully immerse themselves in magical worlds filled with fire breathing dragons, epic space battles, and futuristic racers.
Visitors are invited to schedule a meeting with Russ Van Natta, VP of Sales.
KCC Entertainment Design – booth #1862
KCC Entertainment Design, a leading creator of themed environments, has several new projects set to open, including The Smurfs Theme Park in Shanghai and Chocolate Kingdom in Guangzhou, China.
The company will also be showcasing Snow Dunes in Qatar which has been open since August 2019. This snow park set in the desert is a global first. This is themed around a fantastical Arabian town from the distant past, complete with its very own Arabian-style castle. It offers snow play for the entire family at -4˚C all year round.
Yannick Maes, CEO, Reinhart Viane, Business Development Director, Filip De Schaepmeester, International Business Development Manager and Aurélie Dhondt, Office Manager, will all be attending and visitors can book by emailing the sales team.
Technifex – booth #1869
Technifex, a leading provider of technical special effects to theme parks, attractions, museums, iconic features, and immersive experiences including VR/AR, is celebrating its 35th anniversary.
Attendees are invited to stop by the company's booth. Here, they can say a fond farewell to Co-Founder Rock Hall who is retiring at the end of the year.  They can also pick up free commemorative Mardi Gras beads on Thursday 21 November.
Monty Lunde, Co-Founder/President, Rock Hall, Co-Founder/Chairman, John Polk, VP and Sr. Projects Director, Joe Ortiz, VP Engineering, and Ryan Lunde, Manager Technifex Products will all be at the booth. To schedule a meeting, attendees can contact Tracy Balsz.
Attractions.io – booth #E7021
A leading creator of mobile visitor apps, Attractions.io will be offering a free digital guest journey review, exclusively for IAAPA Expo 2019 delegates. This will help visitor attractions identify opportunities to improve their digital guest experience pre, during and post-visit. It will also provide actionable insights and suggestions. These will help businesses to improve guest satisfaction, drive additional revenue and build a better understanding of their visitors.
As well as this, the company will be launching a research report on the digital guest journey shortly after IAAPA. This compiles insights from its surveys of visitor attractions of different types, sizes and geographies.
Attractions.io has also recently completed two projects with Paultons Park. After introducing mobile food ordering, the attraction has seen a 38% increase in the average basket size on mobile compared to the till. 12% of orders added an up-sell or cross-sell. In addition, one in every six orders were recovered from abandoned baskets, resulting in 10% additional revenue. The company has also integrated in-app ticketing for the park, resulting in a large increase in app downloads.
Mark Locker, Founder and CEO and Emma Jones, Head of Marketing will be present. Visitors can book a free digital guest experience here.
Zamperla – booth #2024
The ride manufacturer will be announcing several new projects at IAAPA Expo 2019 and will have two brand new roller coaster vehicles on the show floor. It will also be presenting Luna Farm, a new indoor park located in Bologna, Italy, completely supplied and managed by Zamperla Group.
On the trade show floor, Zampera will be highlighting Nebulaz. This latest addition to its catalogue is a Tweener ride (family/thrill) that will amaze the audience. It will also be focusing on Super Air Race, the evolution of the evergreen, classic thrill ride Air Race.
Alberto Zamperla, CEO & President, Antonio Zamperla JR, Chief Innovation Officer and Ramon Rosario, Sales Director – America will be at the show, along with Sales Directors and Managers of all the areas and Zamperla Group Marketing Managers. Appointments can be made by email.
Smart Monkeys, Inc. – booth #771
The show control specialist will be presenting a new hardware generation of its ISAAC AV/IT Platform. On the service side, it is also expanding its portfolio with greater support of Alcorn McBride and Q-SYS product programming.
In addition, the company has just opened a brand new office in Orlando, to better serve the themed industry.
Attendees can email Stephan Villet, Managing Partner to request meetings. Also on the stand will be Alan Anderson, Managing Partner, Jason Pontius, Director of Operations, Joy Burke, Senior Manager of Special Projects and Zach Strauss, ISAAC Platform Specialist.
Walltopia – booth #1686
Together with its partners from Techtopia, the climbing wall manufacturer will be showing the first ready-to-use and entirely customizable gamification platform: Gamifier. It has engaging game mechanics that add an extra dimension to active entertainment attractions and provides insights for operation optimization.
IAAPA Expo 2019 visitors will have the opportunity to test a fully functional FEC with the best of Walltopia active entertainment portfolio including a Rollglider, Ropes Course, Ninja Course, Fun Walls and Caves. The Gamifier and a custom-built version for Funtopia, one of Techtopia's clients, will be on display too
Walltopia will also announce its latest ropes course model: The Tree. Standing 85 feet (26m) tall, it sports a spectacular design and features distinctive obstacles. It is designed to be a statement while allowing for high throughput on a limited footprint. Ivaylo Sotirov, the CEO of Walltopia Adventure USA will hold a press conference to announce The Gamifier. This will be on Thursday 21 November at 1:50 pm
Furthermore, the company will be communicating that it now offers Ninja Course's obstacles individually. This option was introduced recently and targets owners who are wanting to refresh their venues.
As well as Sotirov, there will be a large team present, including Ivaylo Penchev, CEO & Co-founder Walltopia, Dian Deskov, CEO Techtopia, Tania Kishkin, CEO Funtopia and Boriana Petrova, COO Walltopia Active Entertainment.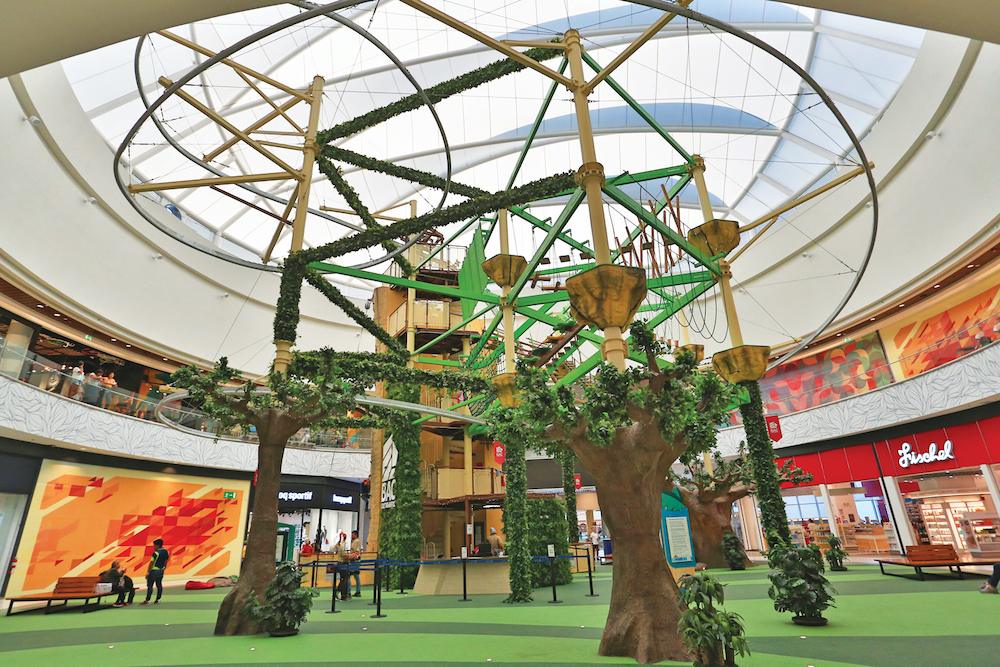 Triotech – booth #1954
The award-winning creator of media-based attractions will have news and world firsts at IAAPA Expo 2019. The company will present the full product range of its new partner CL Corp which ranges from 4D and Dome theatres to VR simulators.
In a world premiere, the company will reveal its latest coin-up simulator. This features a unique combination of interactivity, competition, and immersion.
Last but not least, Triotech has a major new ride announcement. This will be presented during its press conference on Tuesday 19 November at 1:15 pm.
The company will be represented by a team of 25 industry professionals including Ernest Yale, President and CEO. The entire sales team and key personnel from Product Development and Creative Studio will be present
Attendees can set up a meeting with Triotech's team here.
Aardman/SimEx-Iwerks – booth #2288
Aardman, the award-winning UK based animation studio is will be showcasing its first piece of original content for the theme park market: The Bear and the Squirrel at IAAPA Expo, Orlando.
The Bear and the Squirrel is a 4D immersive experience, telling the story of magic, adventure and true friendship with brand new characters, developed in collaboration with the largest theme park in The Netherlands, Efteling: World of Wonders.
The 3D film will be the centrepiece of the newly built Fabula attraction at Efteling, launching in December 2019.
Aardman has also partnered with SimEx-Iwerks Entertainment, specialists in immersive cinematic attractions to distribute The Bear and the Squirrel worldwide. SimEx-Iwerks specialises in the design, build and operation of special F/X driven cinematic attractions.
Arrange a meeting with Aardman's Head of Attractions and Live Experiences, Ngaio Harding-Hill to discuss Aardman's projects, The Bear and the Squirrel, and be the first to hear about a new attraction experience in partnership with P&P Projects.
TEQ4 – booth #458
The immersive attraction specialists will be joining the Department for International Trade (DIT) at IAAPA Expo 2019, where it will be unveiling some new additions to its products and services that are being launched very soon, one of which is the new Vivid Immersive Screen Technology: VISTA.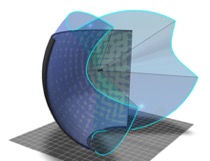 VISTA is a unique projection screen technology developed by Teq4 that combines an optically engineered screen surface with a precision modular structure to create any shape or size of high-performance projection screen. VISTA screens allow for light to be directed where it is needed. This typically results in four times the brightness of conventional double-curved screens along with twice the contrast.
The team is also running a competition from the booth. Winners will receive some prizes that are truly out of this world. In addition, TEQ4 will be bringing along a live interactive demonstration the latest in screen technology.
Present at the show will be Martin Howe CEO, Dom Jones, Creative Director, Simon Turtle, Sales Consultant and Joe Stapleton, Marketing Executive. Meetings can be booked by email.
Intercard – booth #2206
The cashless payment provider will debut the iReader Impulse, a versatile hybrid reader that accepts credit cards (Visa, Mastercard, Discover) as well as stored-value play cards for gameplay. Visitors to the Intercard booth at IAAPA will have the opportunity to demo this innovative new reader.
In testing at arcades, the iReader Impulse has increased overall game revenue by as much as 20%. It is also the first reader to help proprietors to increase revenues by winning the business of "impulse" players who just want to play a few quick games. Impulse players have traditionally used cash but that's becoming rarer as FECs increasingly move from coin-op to cashless technology.
Intercard team members at the show will include Scott Sherrod, CEO; Alberto Borrero, Senior VP of International Sales; Bill Allen, North America Sales Manager and Lynda Brotherton, global marketing director. Attendees can book meetings in advance by email.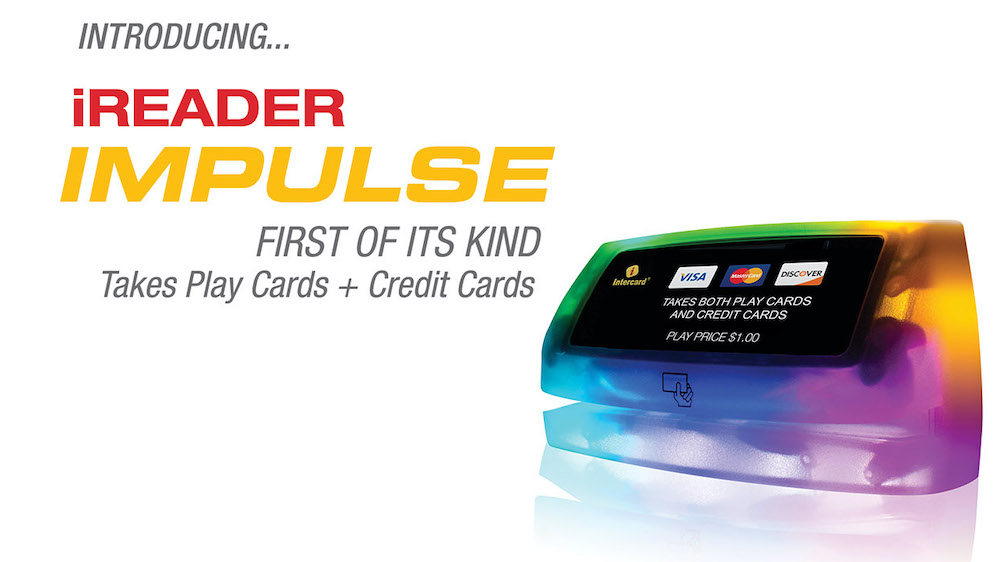 ROLLER – booth #190
ROLLER, the company behind the all-in-one software platform for leisure and entertainment venues, will be showcasing new features at IAAPA Expo 2019. This includes HQ Accounts, which are designed to enable franchises, and multi-location businesses, to better manage scalability, consistency, and streamline operations. The team will also be highlighting memberships, with recurring billing and discounts. In addition, it will be talking about its self-service kiosks. These help to automate, reduce operational costs and improve the guest experience.
The company will also be talking about recently completed projects, such as CircusTrix, the largest Trampoline Park group in the world, Skyline in Calgary, Singapore and South Korea, and Flying Squirrels the largest trampoline park group in Canada.
The team present at the show will include Luke Finn, Founder & CEO; Rich Steers, Chief Product Officer; Renee Thrupp, USA General Manager and Pan Dube, Global Head of Onboarding. Meetings can be scheduled by email.
Connect&GO – booth #4284
Connect&GO, a leader in RFID solutions for the leisure, sports and attractions industry, will be showcasing the newly added features to Parkpass at IAAPA Expo 2019, following its recent acquisition of Dator Inc. The team will also be talking about the new Hasbro Nerf FEC as well as its work on Ride Pass for Hyde Park Winter Wonderland.
Anthony Palermo, Co-Founder, Sebastien Aguer, VP of Sales and Marketing, and Marc-Andre Dube, Business Analyst, will be at the show. Also present will be Martin Mei, Marketing Project Manager, and Raj Manek, Director of Partnerships and Special Projects. Meetings can be booked here.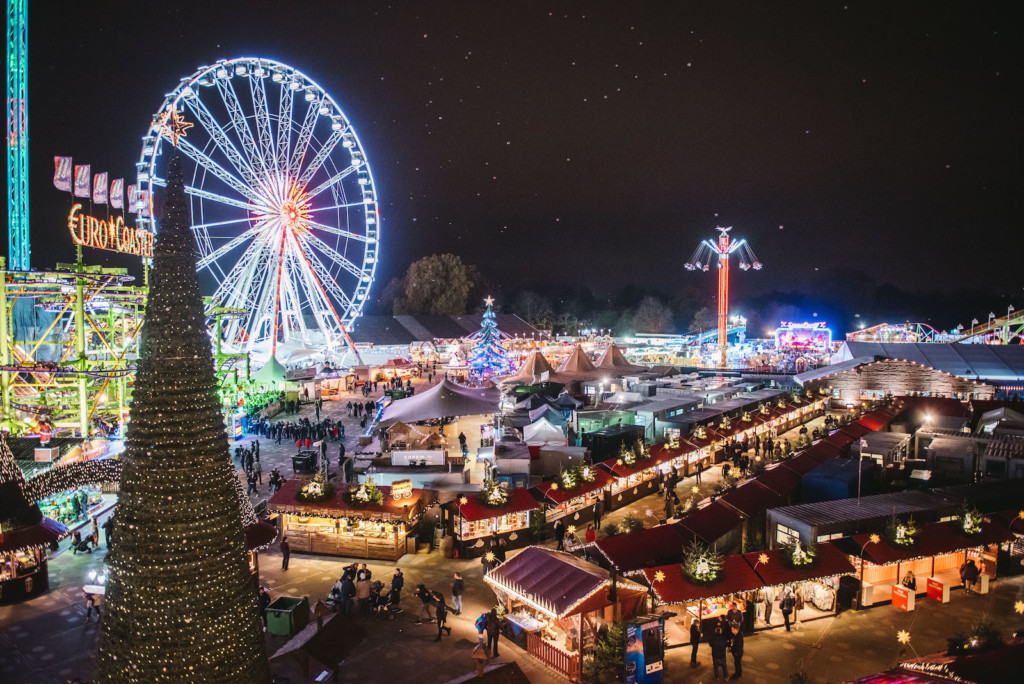 Themebuilders Philippnes Inc. – booth #1662
The global design and theming manufacturer has recently completed several notable projects in the USA which will soon be disclosed to the public. In the meantime, the company will be featuring its latest projects. For example, the production of IP characters for "Land of Legends" at Bobbejaanland.
Themebuilders also produced, delivered and installed the roller disco-themed features for the K3 Roller Skater at Plopsaland De Panne in Belgium.
The company is proud to highlight that there has been an increase in its portfolio of highly detailed IP-related projects. Past IP projects that Themebuilders has worked on are Motiongate in Dubai, Dreamplay Manila. It has also completed projects with several European family parks.
Present at the show will be John Swartebroeckx, Kevin Swartebroeckx, President, Evangeline Timbol, Sales Department Head, and Sheila Ulayan, Sales Officer. Attendees can visit the company's booth to discuss future projects.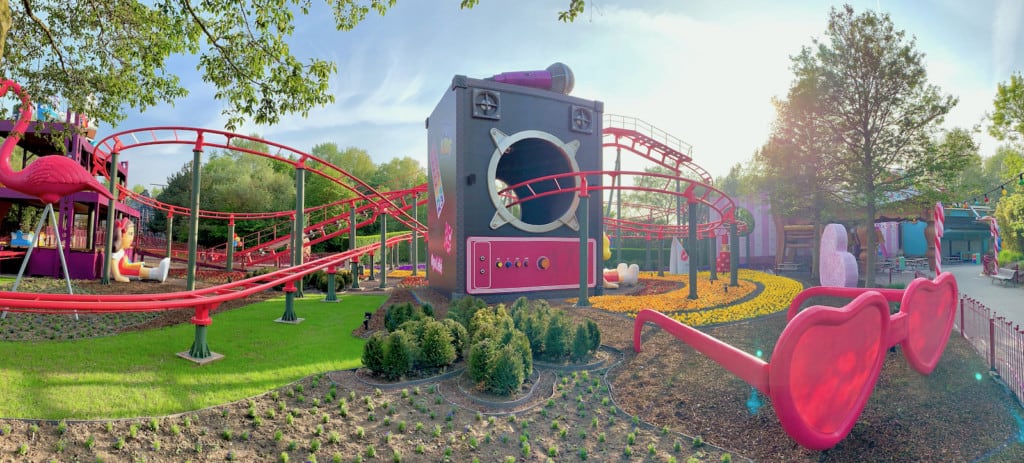 Extreme Engineering – booth #3266
A leading adventure attractions company, Extreme Engineering will be celebrating its 25th year anniversary with the launch of an all-new website. It will also be highlighting the award-winning family coaster, the Cloud Coaster, which has three major projects opening in the first quarter of
2020.
Extreme Engineering has also teamed up with The Producers Group on a new dark ride attraction called "The Dark Rider."
Extreme Engineering's Cloud Coaster is the official ride vehicle. The Producers Group provides the show production elements, including A/V, theming and special effects.
An official press announcement will take place on Tuesday 19 November at 3 pm. To schedule an interview contact Phil Wilson, Executive VP.
Other companies present at IAAPA Expo 2019
In addition to the trade show booths, many other leading companies in the industry will be present. They will be attending the event in order to speak on panels or meet new clients.
AOA
The immersive experience design, production, and project management company is celebrating 10 years of providing its services to industry leaders worldwide. AOA is also continuing to support Walk Disney Imagineering with all of its upcoming projects through Disney theme parks and resorts.
Additionally, the company is excited for some upcoming innovative projects with BRE Hotels and Resorts, Wyndham Hotels and Resorts, and Qiddiya. AOA is proud to have worked on One Vanderbilt, a new skyscraper currently under construction in New York City. The project will open at the end of 2020. It will be the city's fourth-tallest building after One World Trade Center and the under-construction Central Park Tower and 111 West 57th Street.
Ever Gonzalez, Senior Business Development Manager and Brand Strategist, will be available to meet during the week and can be reached by email.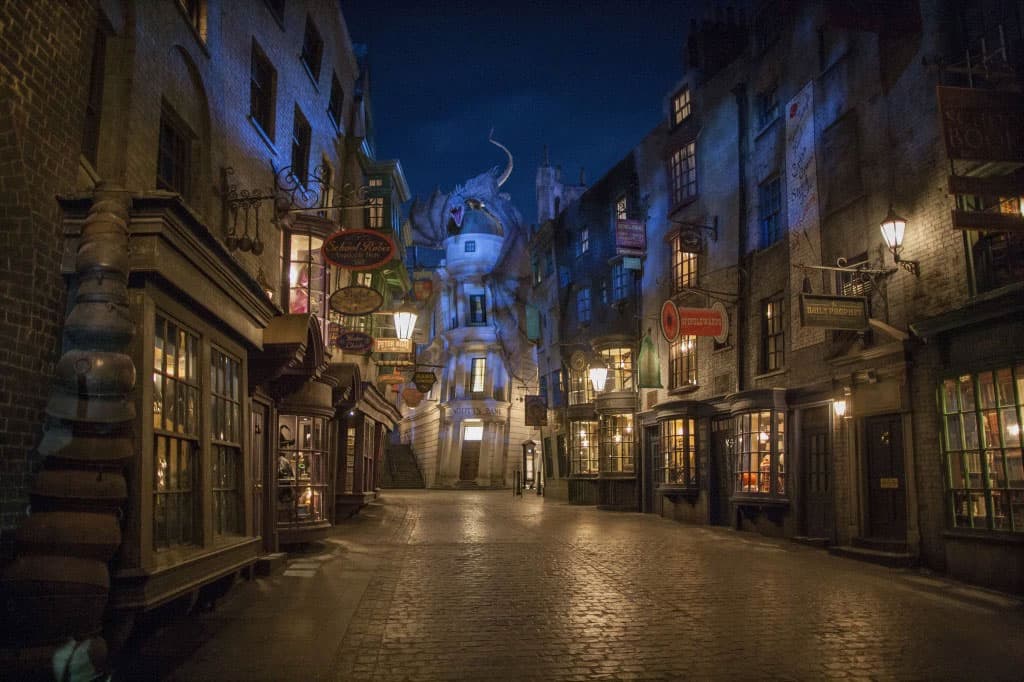 Barco
Barco, the technology company focusing on innovative visualization solutions for different applications, will also be present at IAAPA Expo 2019. The team is looking forward to engaging with partners who will be showing new projects done with Barco equipment.
For example, the new Sesame Street ride by Sally Dark Rides in Portaventura, Spain, uses Barco UDX projectors. Another successful project is Alterface's Popcorn Revenge ride in Walibi, Belgium, which uses Barco F-series projectors.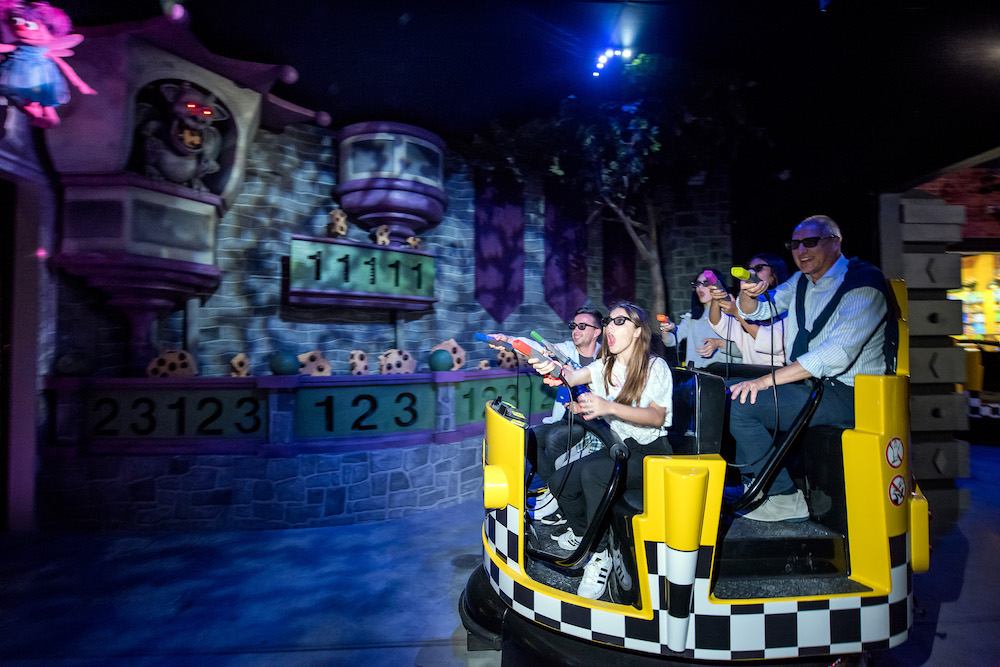 MediaMation
MediaMation Inc., a leader in immersion entertainment technology, recently completed the Transformers motion effects ride in Shanghai. It will also be highlighting its scalable large platforms with 3 Degrees Of Freedom motion.
In addition, the company will be talking about the further rollout of its successful Flying Theatre. This includes the recently completed installation at Robotland in Inchon, Korea. MediaMation is also celebrating the expansion of its MX4D Motion EFX Theater footprint throughout the world, with over 400 cinema installs in 24 countries to date.
For appointments with Dan Jamele, Mediamation Founder and Chief Innovation Officer, as well as key sales team members, attendees can email.
Katapult
The guest experience design agency is currently working on projects in the Middle East, North America and Europe.
Dawn Foote, CEO & Co-Founder, Phil Higgins, CCO & Co-Founder, and Jonathan Bonner, Project Producer, will be representing Katapult. They'll be meeting with clients and contacts, talking about current projects and new ones, but will also be available to book for meetings. The best way to arrange a meeting with them is to contact them directly. Attendees can also book to see the Woodland of Wow portfolio VR tour.
Thinkwell
The global experience design and production company is a gold sponsor of IAAPA Expo 2019. It will be sending a team to meet clients as well as speak on panels.
Cynthia Sharpe, Principal, Cultural Attractions at Thinkwell, will lead 2019 Emerging Trends in Immersive Design — New Voices and Perspectives with Shawn McCoy and others.
Jason McManus, Senior Art Director at Thinkwell, will also lead Secrets of Sparkle: Applying Theme Park Magic to Attractions at Any Level with Matt Heenan and Michael Jung.
RHETROACTIVE
RHETROACTIVE, a global leader in entertainment design and brand strategy, will announce its rebrand to RHETRO & Co. In addition, it will be demonstrating its new company, Farbound, products and projects with Discovery Destinations at the Discovery x Farbound Experience Center.
IAAPA Expo 2019 will see the first official announcement of the $250 million Discovery Destinations Hainan Island Resort. This is also Discovery's first ground-up integrated project, featuring gardens, attractions, water park and 2 hotels, all set in China's largest natural rainforest 20-minutes from the beaches of Haitang Bay.
Steve Trowbridge, CEO – RHETRO & Co. and Farbound and Tim Rheault, CCO – RHETRO & Co. and Farbound will be available for meetings. Trowbridge will also be speaking on the Immersive Yourself in Immersive Technology panel on Monday 18 November. 
With all that and more, IAAPA Expo 2019 is shaping up to be one of the most exciting events yet. We'll see you in Orlando!